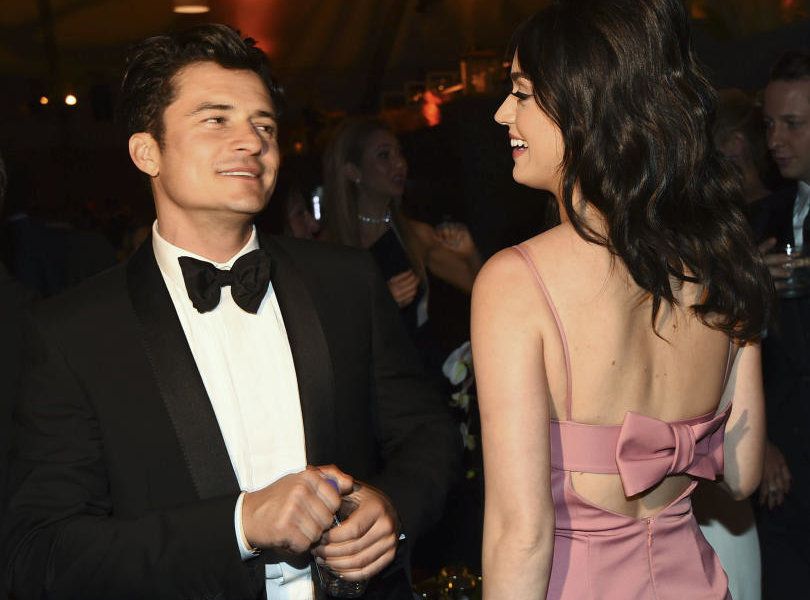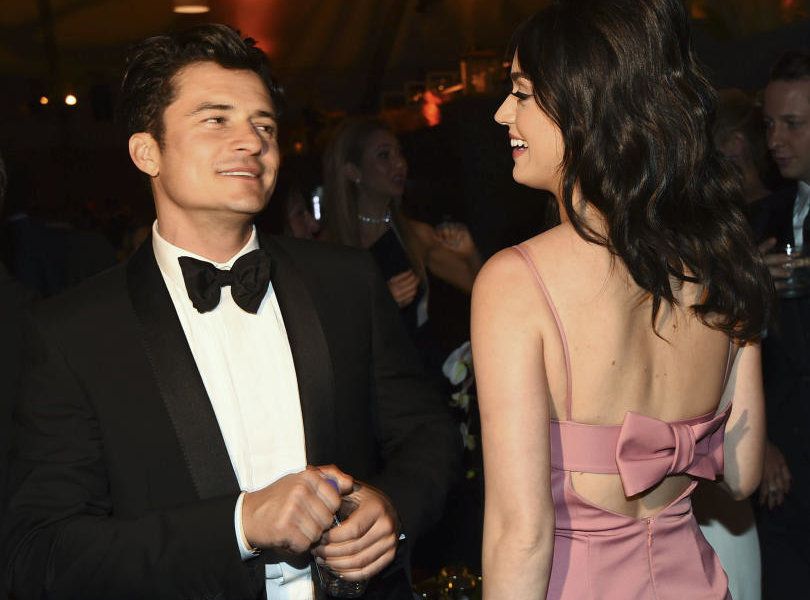 Over the weekend Katy Perry threw her boyfriend Orlando Bloom a surprise party in Palm Springs for his 40th birthday.
The surprise even included an unexpected visit from his mom. Orlando shared a snap of them with the caption "Best gift ever surprise visit from me mum."
The photo booth at the party was another surprise. The backdrop for the booth had a photo of Orlando paddling naked on a paddleboard which was snapped by the paparazzi a few months back. Katy was photoshopped out of the photo and a large black bar was used to cover him up where necessary. Orlando's friends posed in front of the photo and have been sharing the snaps to Instagram.
Katy debuted a new blond hairdo at the event, which somewhat matched the shade that Orlando currently has going on.