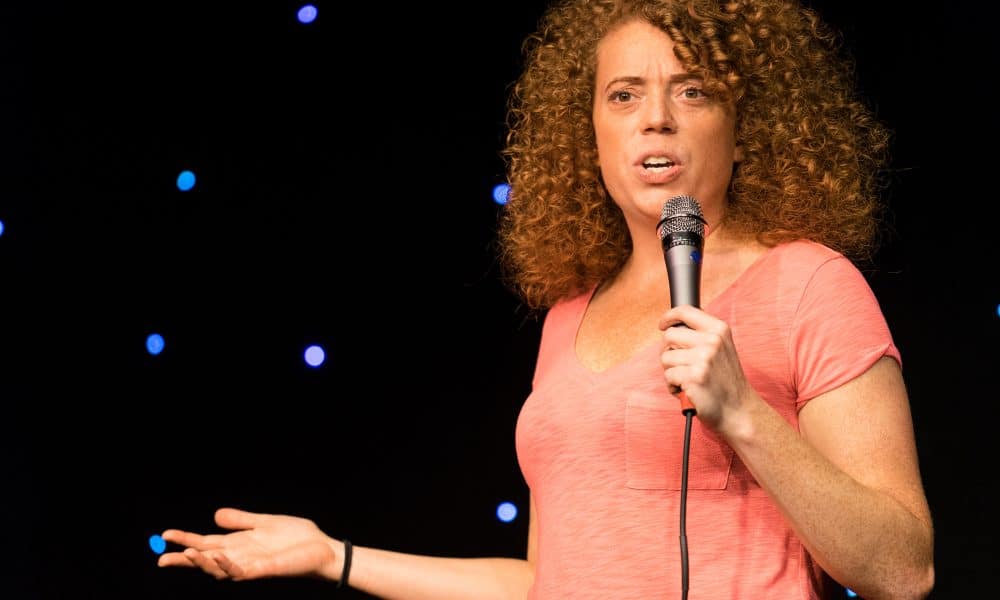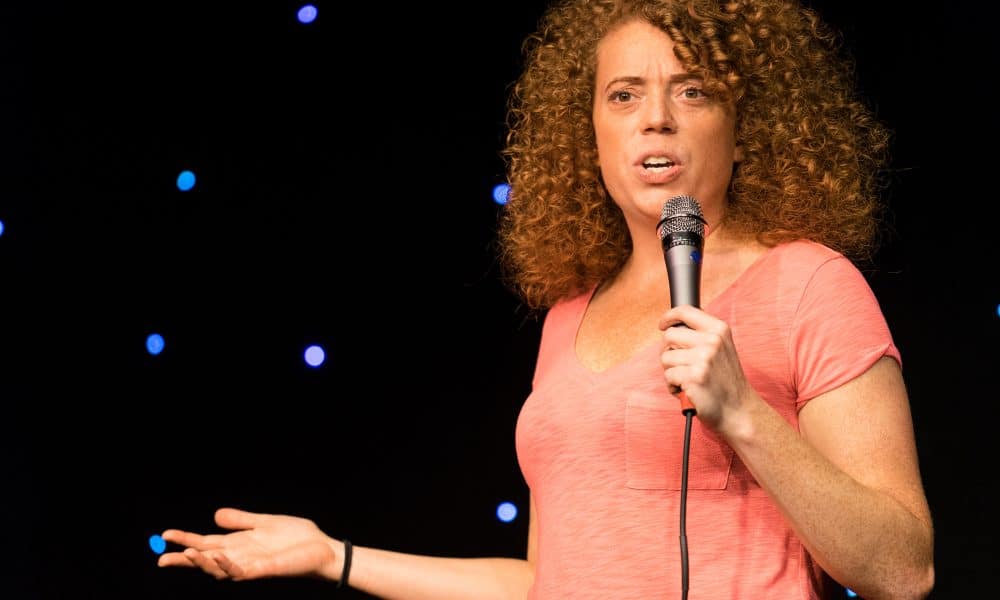 Michelle Wolf, former correspondent on The Daily Show with Trevor Noah and host of the new Netflix series The Break with Michelle Wolf, is under fire today regarding jokes she made about President Donald Trump's press secretary Sarah Huckabee Sanders at the annual White House Correspondents' Dinner on Saturday night.
"Every time Sarah steps up to the podium, I get excited because I'm not sure what we're going to get: a press briefing, a bunch of lies or divided into softball teams," Wolf joked with Sanders seated at the dais mere feet away from the hosting comedian. "She burns facts then uses that ash to create the perfect smokey eye."
Wolf also compared Sanders to the cruel and surly Aunt Lydia character (played by Ann Dowd) from the Hulu series The Handmaid's Tale.
Many felt Wolf's comments about Sanders' appearance hit below the belt. MSNBC Morning Joe cohost Mika Brzezinski and The New York Times writer Maggie Haberman took to Twitter to register their complaints about Wolf.
Watching a wife and mother be humiliated on national television for her looks is deplorable. I have experienced insults about my appearance from the president. All women have a duty to unite when these attacks happen and the WHCA owes Sarah an apology.

— Mika Brzezinski (@morningmika) April 29, 2018
That @PressSec sat and absorbed intense criticism of her physical appearance, her job performance, and so forth, instead of walking out, on national television, was impressive.

— Maggie Haberman (@maggieNYT) April 29, 2018
Wolf responded to both Brzezinski and Haberman. Also, fellow comedians, such as Kathy Griffin, Andy Richter, and Kumail Nanjiani jumped into the fray to defend Wolf from the haters.
Please point us to the tweets where you said something like this about the President of the United States when he was attacking people at rallies and his supporters were laughing…

IT WAS A ROAST. https://t.co/KUg3iUb0oO

— Kathy Griffin (@kathygriffin) April 29, 2018
NO ONE MADE FUN OF HER LOOKS

— Andy Richter (@AndyRichter) April 29, 2018
They call you liars. They call Mexicans rapists. They call Muslims murderers. They support white supremacists. But someone calls them out on what they do, & suddenly they're heroes for not walking out. https://t.co/B9aT7moy2C

— Kumail Nanjiani (@kumailn) April 29, 2018
Considering the hate-filled, insult-hurling culture espoused and supported by the current administration, one has to wonder what the expectations were for Wolf at this year's White House Correspondents' Dinner. The comedian, who has never held her tongue on topics political or otherwise, did what she's famous for: injecting humor into a situation that really isn't that funny.
Sanders takes to the White House podium day after day to lie to the American people to further the agenda of her megalomaniac boss. If you are going to dedicate your career to fabricating the truth, don't expect quick-witted comedians hired to comment on your actions to hold back. Wolf was simply doing her job as the host of the White House Correspondents' Dinner. Naysayers would have latched on to anything she said to taint the evening and Wolf's reputation.
Michelle Wolf's new weekly series on Netflix, The Break with Michelle Wolf, premieres on Sunday, May 27.