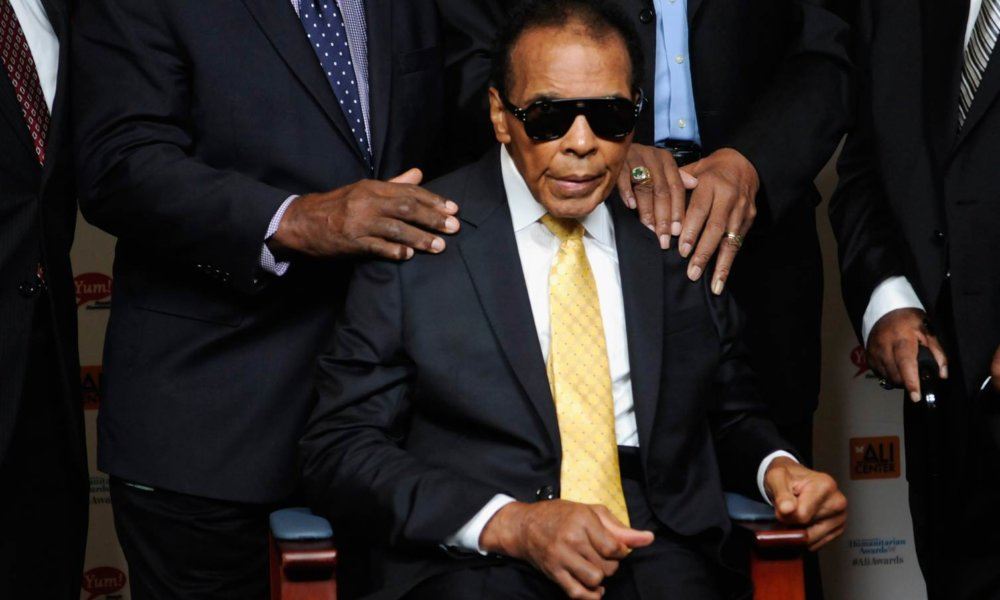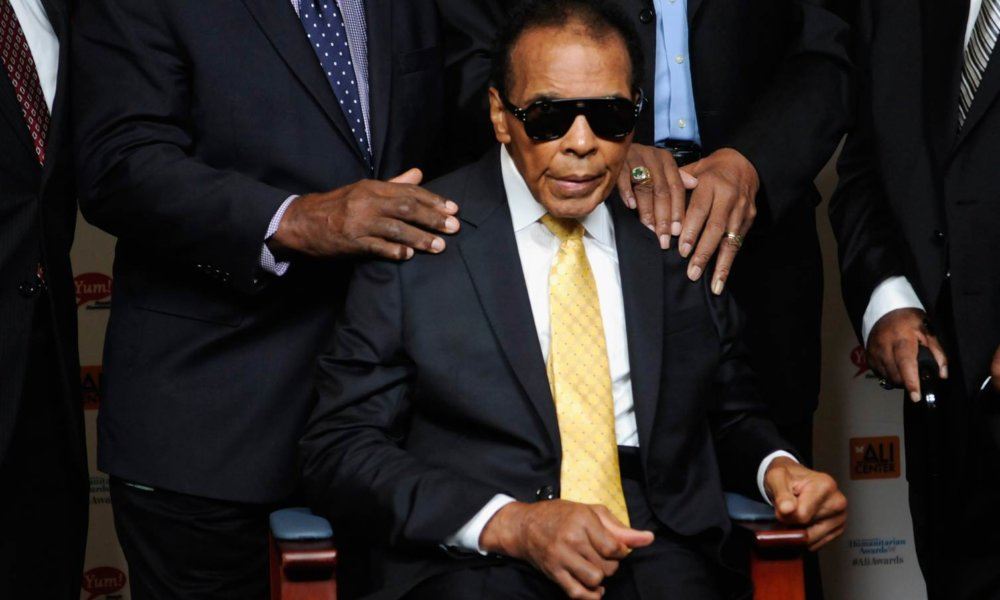 Yesterday the news broke that Muhammad Ali was hospitalized for respiratory issues, and now today reports say that he has been placed on life support and is fighting to live.
Four of the boxer's children have traveled to be by his side after reportedly being told that he "is near the end."
The doctor's reportedly considered moving Ali to another part of the hospital but considered that a transfer like that could "potentially could be deadly."
The former boxing great has supposedly had respiratory issues going back as far as his Parkinson's diagnosis in the 1980s.
A source shared:
"Like in the ring, Ali is a fighter on the ward. Doctors are working to regulate his breathing but it is being hampered by his Parkinson's. His children are all extremely concerned and dropped everything to be with him. They fear the worst. Ali is everything to them and they are worried his problems are worse than first feared."
Muhammad has nine children in total, two sons and seven daughters. They are the result of three different marriages and two other relationships.
Yesterday his rep Bob Gunnell said that Muhammad's condition was "fair" and expected the stay to be brief.
"Ali, who suffers from Parkinson's disease, is being treated by his team of doctors and is in fair condition. A brief hospital stay is expected. At this time, the Muhammad Ali family respectfully requests privacy."
We will update the story as details are revealed.