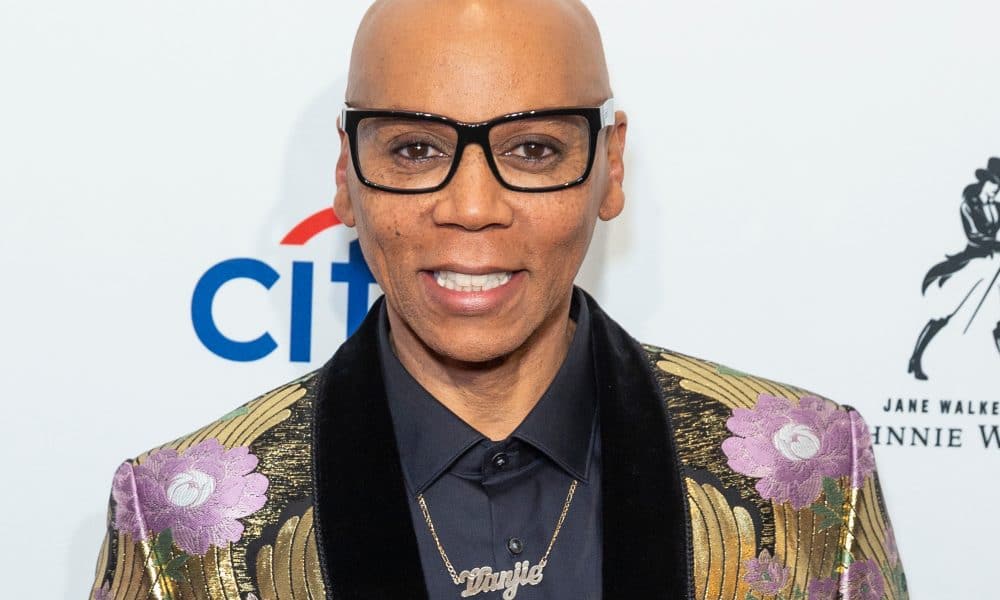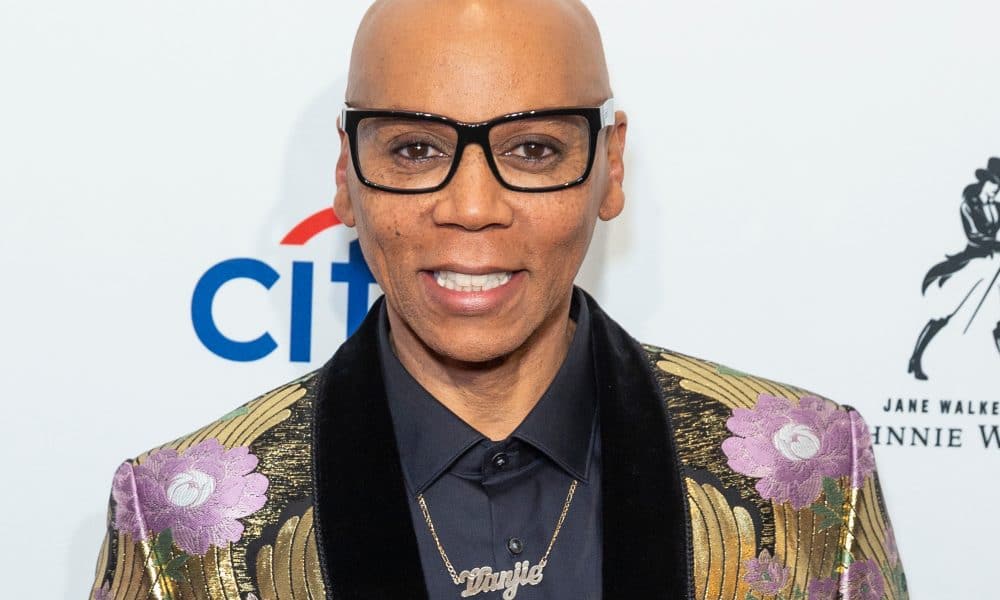 Yesterday evening in a once-empty retail space on Melrose Avenue in Los Angeles, California, press, celebrities, fans, and drag queens gathered to view the costumes RuPaul Charles wore as host on the tenth season of his reality competition series RuPaul's Drag Race. In attendance at the unveiling cocktail party were season 10 queens including Asia O'Hara, Aquaria, Eureka O'Hara, Kameron Michaels, Miz Crackers, Monet X Change, and The Vixen.
"Thank you all so much for coming to see us," Charles exclaimed upon entering the space an hour after the event began. "Give the queens a round of applause. And Michelle Visage is here."
Also in attendance at the star-studded soiree was Charles' Emmy-winning costume designer, Zaldy. Before Charles' arrival, Zaldy told The Hollywood Reporter that the two had worked together since RuPaul's "Supermodel" days during the early 1990s.
"Where do you get the inspiration to create these beautiful gowns," Charles asked Zaldy at the cocktail party.
"It's all you," Zaldy replied happily.
"I thought you were going to say, 'From a circus clown,'" kidded Charles.
"Like I said, it's all you," Zaldy responded.
Working together for over two decades, Charles and Zaldy have collaborated on numerous projects that have defined RuPaul's look. Charles estimated that Zaldy's has created "probably thousands" of costumes for drag queen persona. The tenth season of RuPaul's Drag Race saw a return to design basics for Zaldy.
"I stopped touching sewing machines for 15 years, but this past season, I just felt like I wanted to try and do some stuff for fun to see what it was like," shared Zaldy. "I actually made like four of them this season all by myself. I locked everyone out of my studio for like don't come in for two, three weeks. Some of those are my favorites because they are personal to me."
RuPaul's Drag Race airs on Thursdays night at 8 p.m. ET on VH1.