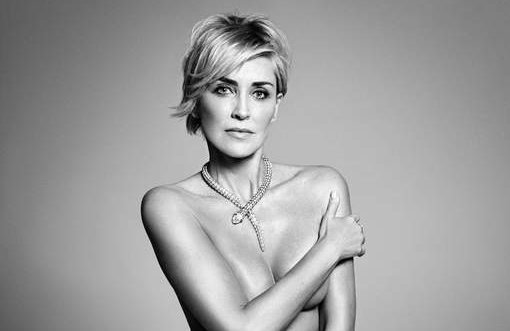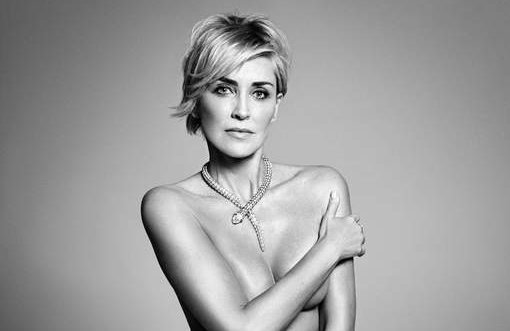 The 57-year-old Basic Instinct star graced the September cover of Harper's Bazaar in the buff, and proved that she's looking better than ever.
Stone, who's currently filming Mother's Day, a indie movie that's set to be released in April 2016, sat down with the mag to discuss her near death experience that happened over 14 years ago.
Sharon Stone was hospitalized in September 2001 after suffering from a subarachnoid hemorrhage, a condition similar to a brain aneurysm. The actress says that it took over two years for her body to absorb all of the internal bleeding, but notes that she still has not fully recovered from the incident.
Stone said, "It almost feels like my entire DNA changed. My brain isn't sitting where it used to, my body type changed, and even my food allergies are different. I became more emotionally intelligent. I chose to work very hard to open up other parts of my mind. Now I'm stronger. And I can be abrasively direct. That scares people, but I think that's not my problem. 'It's like, I have brain damage; you'll just have to deal with it.'"
Stone says that the episode, although terrifying, gave her a new perspective on life, but admits that the past few years have been rough professionally.
The actress, who's bounced in and out of the spotlight since the traumatic event, commented on how her brain hemorrhage tremendously affected her career.
Stone says she went from being an Academy Award-winning actress to a Law & Order: SVU extra who couldn't remember her lines, "That was humiliating. Having worked with the finest people in the industry, I was like, 'Wow, I'm really at the back of the line here. I'm wearing L'eggs panty hose, and in makeup they start out by putting this white primer on my face.' I'm like, 'This is so bad. What did I do to deserve this?'"
Over the last five years, Stone made her way back onto the big-screen starring in award-winning independent films like The Year of Getting to Know Us, Lovelace and A Golden Boy. But the coming years don't look as promising.
However, we have to admit that she's looking healthier than ever bearing it all on the magazine's front cover. Do you think Sharon Stone is capable of a career comeback?