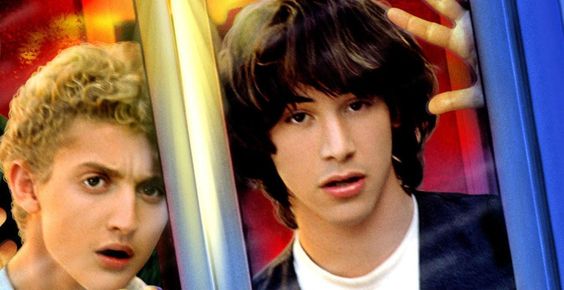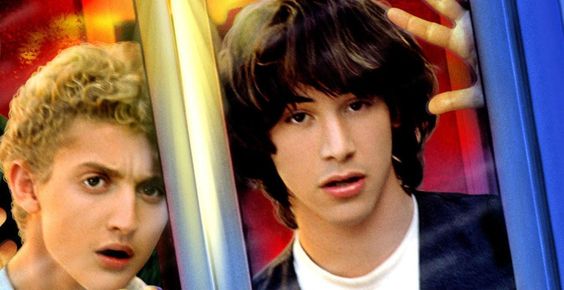 In 1989, a bunch of relative unknowns turned stoner comedies on their ear with Bill and Ted's Excellent Adventure. The story follows two high school burnouts and aspiring rockers played by Alex Winter and Keanu Reeves who find themselves traveling through time in the hopes of acing their history final and, you know, saving the future. Two years later, Bill and Ted reunited for an even stranger trip through the afterlife in Bill and Ted's Bogus Journey.
Now, they're getting the band back together for a third trip through the unknown with Bill and Ted 3, Bill & Ted Face the Music. And, yeah, before you even ask, William Sadler is back on board in an "unnamed role" that's totally Death: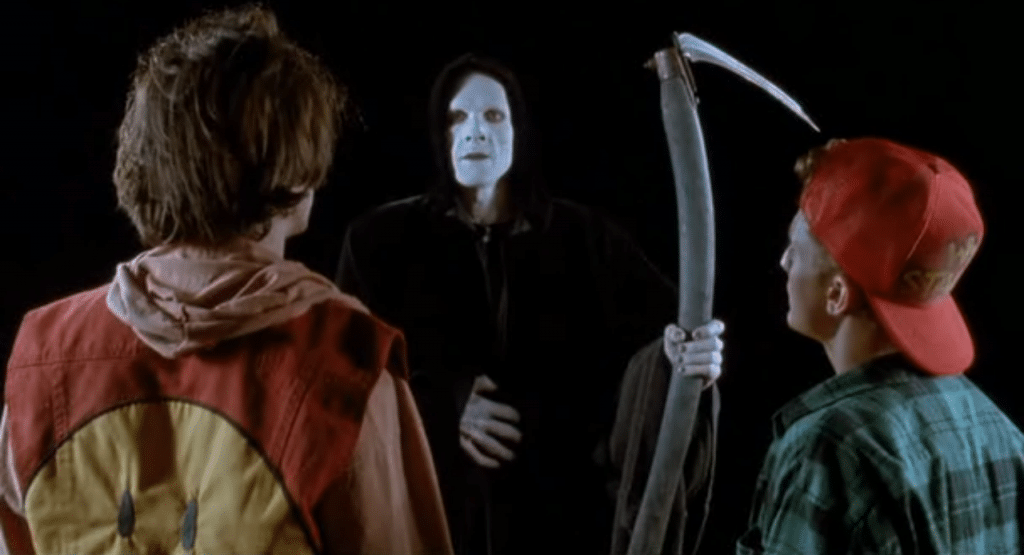 For anyone unassociated with the 1980s comedy duo, do yourself a favor: hunt up a joint and then stream the 1989 comedy on Amazon Prime ASAP. The charming comedy is bolstered by a deceptively smart script and some genuinely endearing performances from its stars. The 1991 follow-up Bill and Ted's Bogus Journey veers into darker (but arguably funnier) territory, adding killer robots and strange other-dimensional beings to the mix.
Throughout the series' run the creative team has never shied away from the strange and experimental. In spite of the franchise's "stoner movie" trappings, Bill and Ted were always up to something subversive, something unique. With the original film's writers Chris Matheson and Ed Solomon on board and Winter and Reeves' enthusiastic participation, there's no reason to suggest that Bill and Ted 3 will be any different.