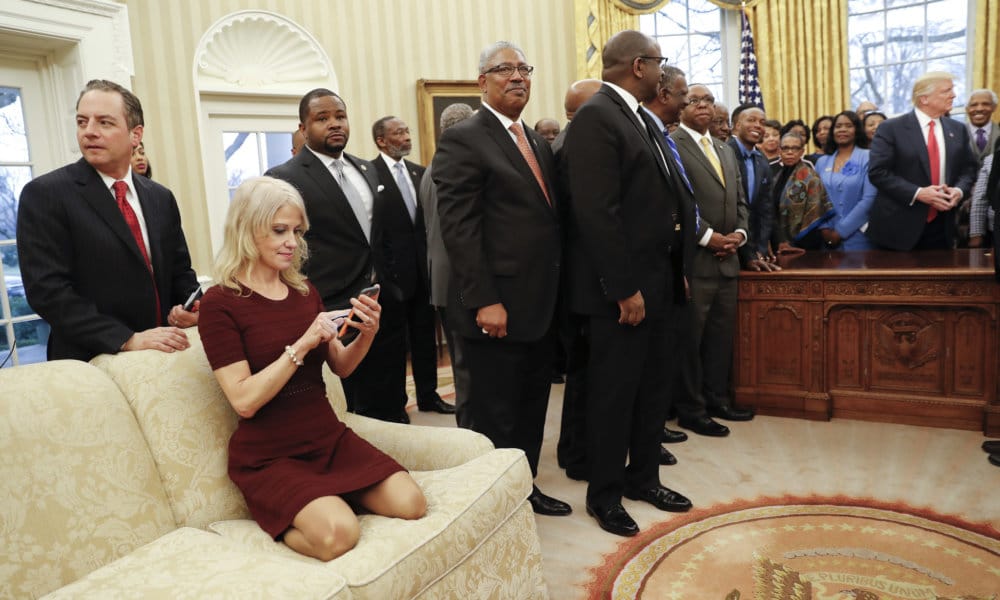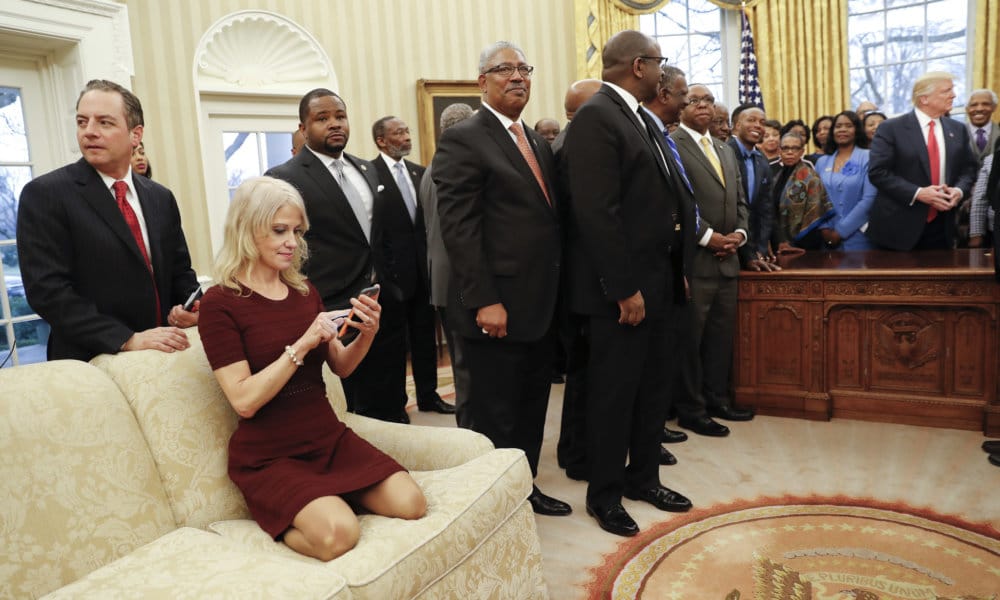 Kellyanne Conway has been President Trump's mouthpiece since before he stepped foot in the Oval Office. Despite her impressive educational background and her history of being in cahoots with some of the most powerful politicians, she has continued to stumble her way through a series of interviews, and has flat out lied to the media on many of the dealings that are going on behind the closed doors of the White House. Her list of snafus are adding up, and Trump's presidential term is just getting started.
Here are a few of Conway's biggest flubs.
1. Feet Up on the Couch
Of course, there are more pressing issues going on in our nation and around the world, but Conway caught a lot of heat when this photo was released. President Trump was meeting with dozens of leaders of historically black colleges, when Conway made herself comfy on a couch in the Oval Office. She was pictured kneeling on the furniture with her heels on as she played around on her cellphone.
Many people slammed the newly-appointed Counselor to the President, with social media users calling her "rude" and "disrespectful." One tweet read, "Think of all the great people who sat on that couch and put your feet down." Conway defended herself by saying she had been asked to snap a photo in a crowded room, and she had to take it at an awkward angle. She finished by saying, "I certainly meant no disrespect. I didn't mean to have my feet on the couch."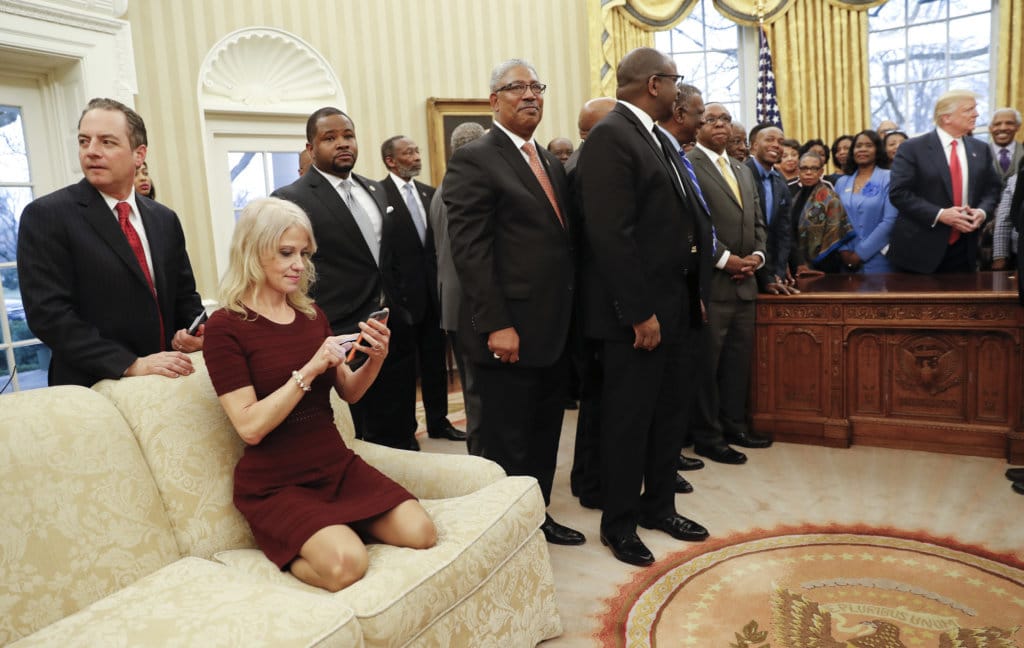 2. Plugging Ivanka's Clothing Line
What many have called Conway's "gravest gaffe yet" happened in early February when she was asked about department store Nordstrom's decision to eliminate Ivanka Trump's clothing collection from its stores. Conway replied with, "Go buy Ivanka's stuff, is what I would tell you. I'm going to give a free commercial here. Go buy it today, everybody. You can find it online."
Conway's plug was a direct breach of ethics rules that prevent officials from using their own position to enhance the financial wealth of their associates. Trump's team acknowledged Conway's flub by saying they had "counseled" her on her behavior.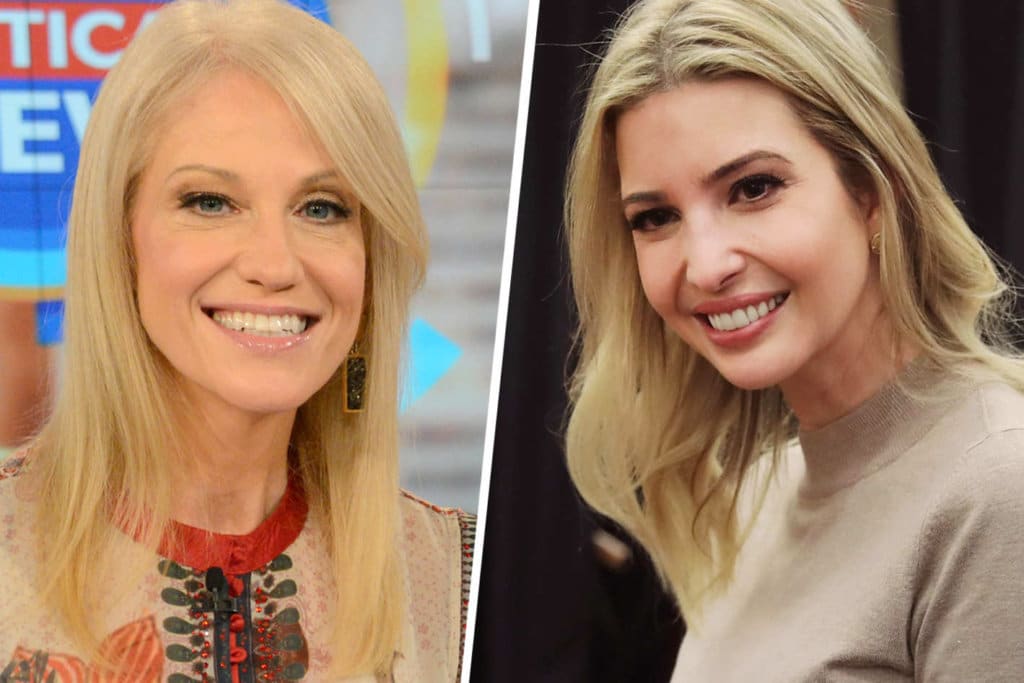 3. Trump's "Full Confidence" in Michael Flynn
Conway swore up and down that Trump had "full confidence" in former National Security Adviser, Michael Flynn. The following day, Conway claimed Flynn had resigned from his position, but White House Press Secretary, Sean Spicer said the president had asked Flynn for his resignation. I guess Conway didn't get the memo.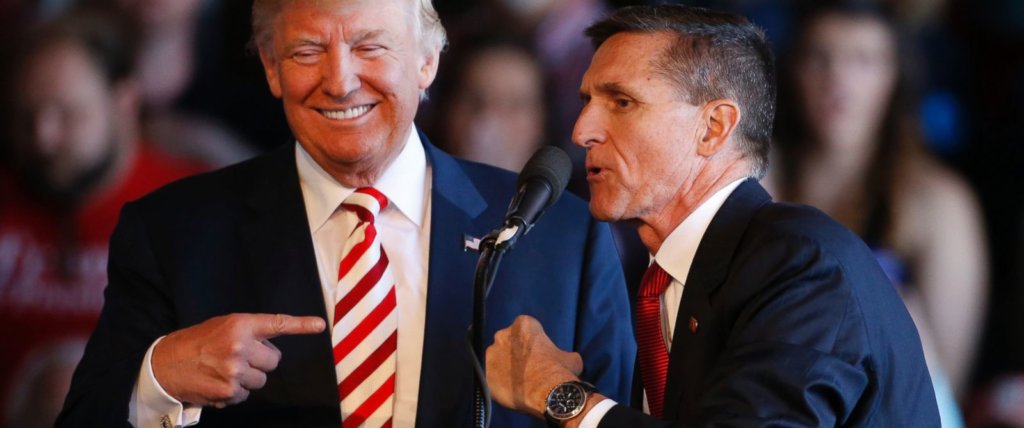 4. Alternative Facts
Two days after Trump's inauguration, Conway coined the term "alternative facts" to defend Sean Spicer's reports that Trump's swearing-in attracted one of the biggest audiences in United States history. Conway insisted Spicer didn't lie to reporters about the turn out, but he had offered "alternative facts" instead.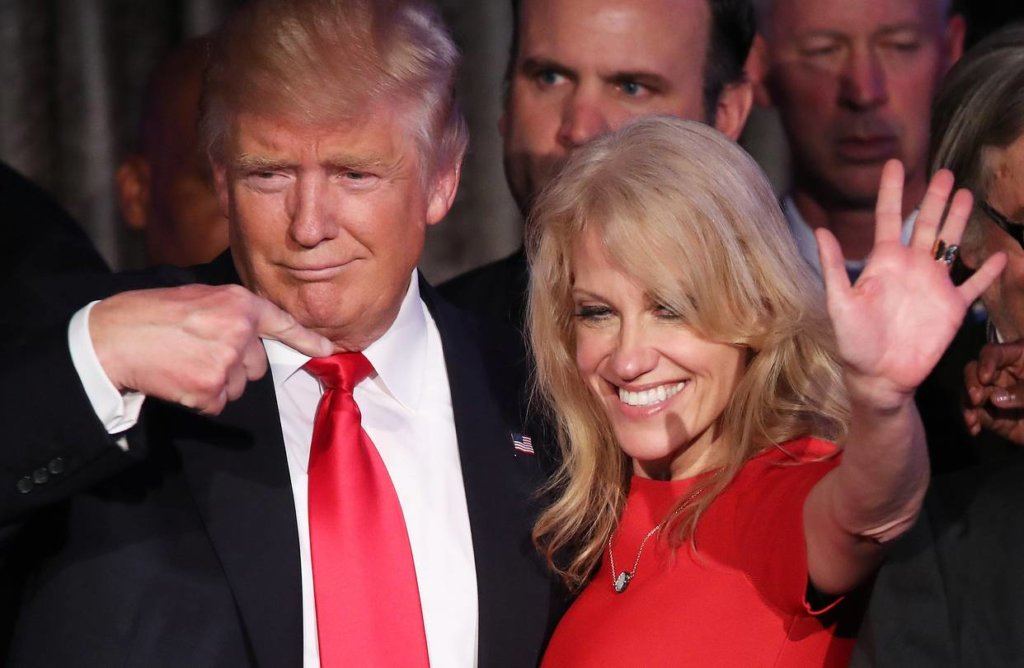 5. Trump in Talks With Taiwan?
In an interview with Anderson Cooper, Conway insisted that Trump, who was the president-elect at the time, had broken a 37-year-old U.S. protocol to not recognize Taiwan as a sovereign country. When Cooper asked Conway about Trump allegedly speaking to the President of Taiwan, Tsai Ing-wen, Conway stated, "I can't discuss anything beyond what's been publicly said." Cooper fired back by telling her no U.S. president has "spoken to the leader of Taiwan since 1979." Conway flipped the script and responded with, "I don't remember any discussions ever being asked about President Obama or president-elect Obama eight years ago at this time." In the end, Conway skirted the entire conversation and ended it by saying Trump was "fully briefed and fully knowledgeable about these issues on an ongoing basis."
6. Her Verbal Attack Against Meryl Streep
At this year's Golden Globe Awards, Meryl Streep gave an emotional speech blasting Trump and his policies. Once Conway got wind of Streep's stance, she came out swinging by saying, "Look, Meryl Streep and that room she was in represent a small slice of America, but this was an anti-elite (election). This was a rejection of the elites, of people in the political media, Hollywood, money access, frankly, that was out of touch with America. I mean, Donald Trump proved one thing, mightily: He understood America and he had a masterful way of communicating and connecting with them." She then compared famous people to the likes of stars on reality television shows, such as "Storage Wars and Duck Dynasty." That's one way to win over Hollywood's elite, don't you think?
7. Obama's Ban on Refugees
In an interview with MSNBC's Chris Matthews, Conway lied about former President Barack Obama's ban on refugees. In the interview, Conway stated Obama had banned Iraqi refugees from entering into the United States for six months back in 2011 – something that is absolutely untrue.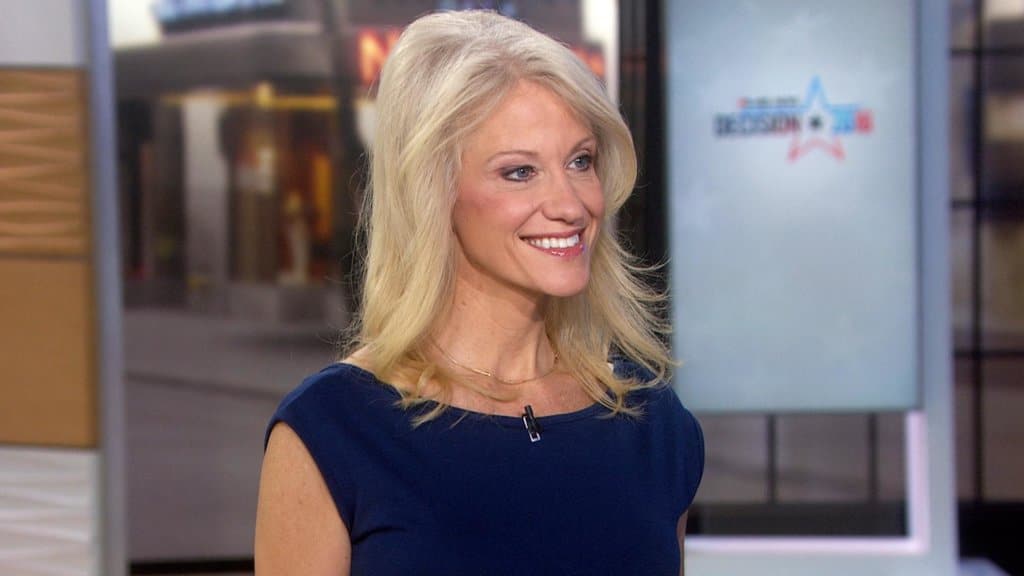 8. 'Bowling Green Massacre'
Conway created a non-existent terrorist attack to support her claim that refugees posed a risk to American citizens. Conway stated, "Two Iraqis came here to this country, were radicalized‍ and they were the masterminds behind the Bowling Green massacre. I mean, most people don't know that because it didn't get covered." Newsflash Conway, this massacre never occurred!
Many believe Conway got her facts mixed up with an incident that happened in Bowling Green, Kentucky back in 2011, where two Iraqi refugees were arrested and convicted of trying to send money to al-Qaeda. But calling it a "massacre" was completely untrue and irresponsible on her part.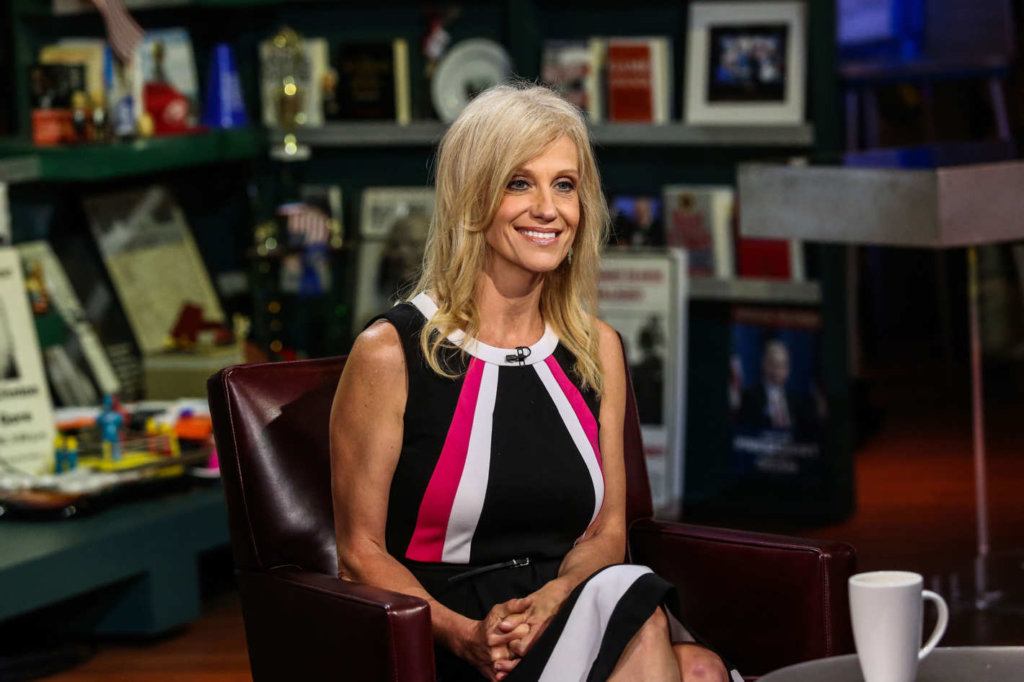 9. The Paul Manafort "Shake-Up"
When Conway was initially hired as Trump's campaign manager, many assumed his old campaign chairman, Paul Manafort, would be getting the boot. But Conway went on the record to say Manafort's position wasn't in jeopardy, and her appointment wasn't a "shake-up" of any sorts. She stated Trump's team was looking to expand, and Manafort would keep his job. Two days later, Manafort was fired.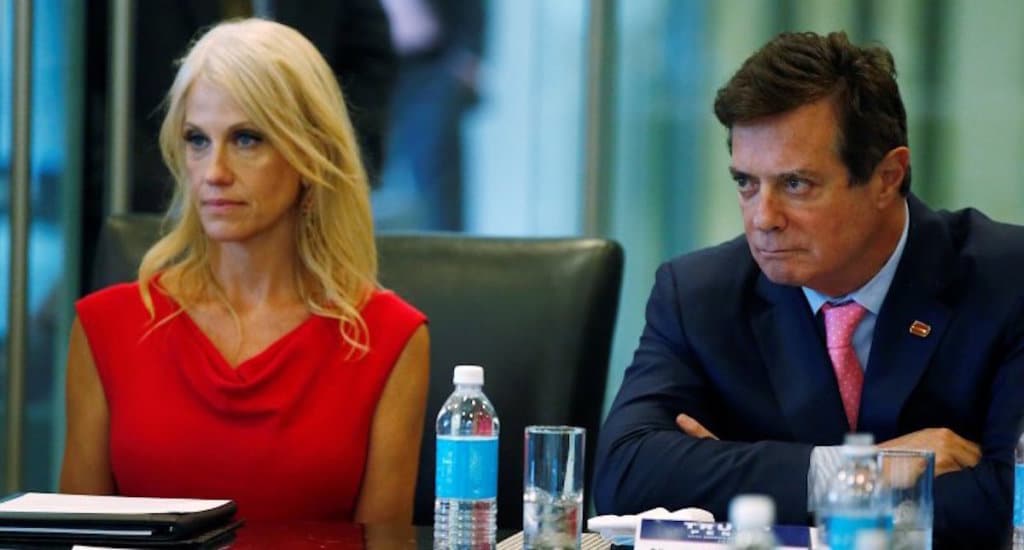 10. Refusing to Acknowledge Trump's Flip-Flop
President Trump softened his initial stance and completely flip-flopped on immigration, when he said he wouldn't be immediately deporting more than 11 million undocumented immigrants. Days later, Conway insisted Trump hadn't changed his position at all by saying, "I assure you, nothing has changed."