In Hollywood, it seems like no one should ever have a bad hair day. Personal stylists are on hand for those touch-ups and tweaks. But there are a few celebrities who set the bar when it comes to hairstyle trends. Check out the 15 celebrities who show us what it means to have great hair.
1. Jessica Simpson
Over the years Jessica Simpson has been criticized for her dramatic weight changes, but one thing that hasn't changed is her fabulous blonde curls. Jessica Simpson has used the same hair stylist, Ken Pave, for over 10 years. Recently, Pave advised Simpson to shampoo her hair only two or three times per month to keep the moisture in and prevent it from getting too greasy. Shampooing regularly can actually dry out your hair, he says. So, if you want your hair to be as healthy as Jessica's, cut down on shampooing!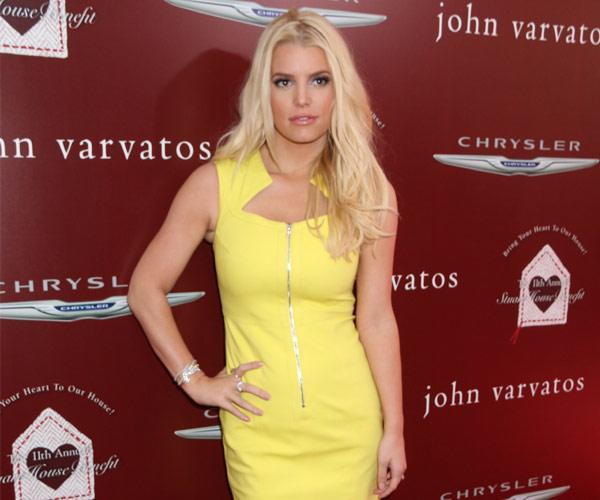 2. Amy Adams
Redheads are scarce in Hollywood, and that makes them even sexier! You may remember her from her most recent role as Irving's seductive mistress in the Oscar nominated film, American Hustle where her red hair radiated on screen. Ironically enough, Amy was not born a red-head. She's actually a natural blonde! She has many stylists to thank for that beautiful shade of auburn that gives her that smoldering look!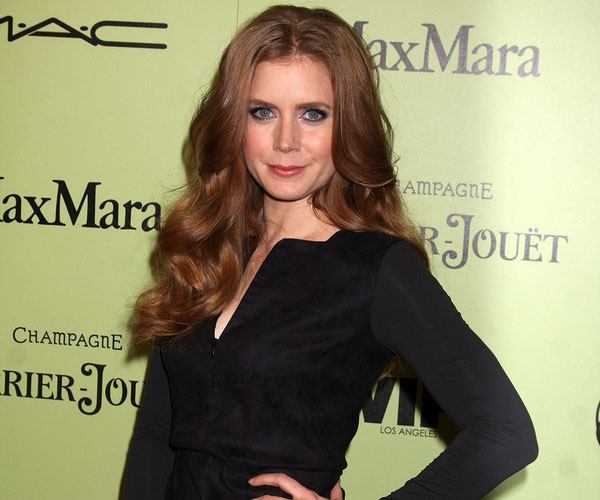 3. Zooey Deschanel
We fell in with this eccentric brunette in the Indie flick, 500 Days of SummerNew Girl says.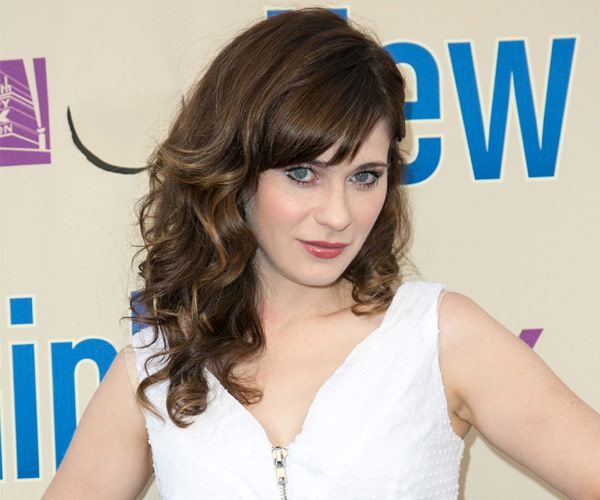 4. Jennifer Garner
What is Jennifer Garner's secret to her shiny light brown locks? She said that she was told a long time ago to let it dry naturally as this prevents damaged. That's great news for Jennifer, because as a mother of three working in Hollywood she hardly has time to blow dry. She realizes that letting her hair dry naturally might not always give her the best results, but she'd rather have a natural, healthy mane and time to focus on her family.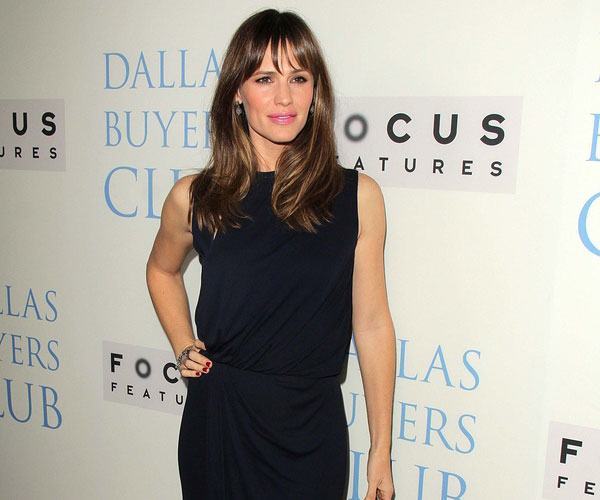 5. Patrick Dempsey
It's no surprise that the first man to make our list is "McDreamy" himself. Patrick Dempsey is best known for his role as a smoking hot surgeon on ABC's hospital drama, Grey's Anatomy. At 48, Dempsey still has a full head of gorgeous brown hair. No Rogaine for him! Dempsey has been named one of the "Sexiest Men in Hollywood" and has also landed the title of "Best Hair" numerous times. He may have his hair stylist wife, Jill, to thank, but whoever keeps his hair looking so full and healthy we say to Dempsey – just keep doing what you're doing!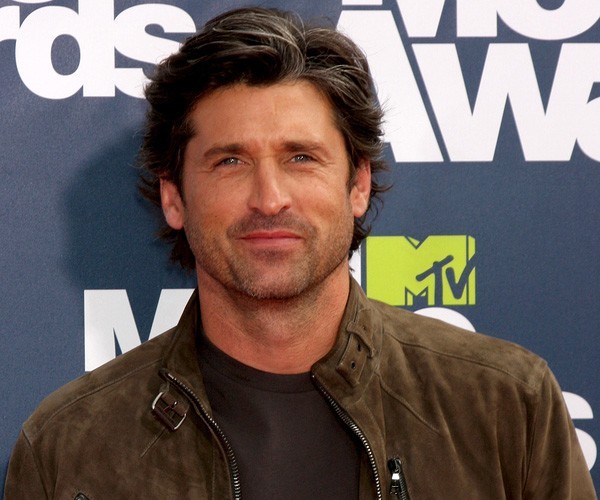 6. Selma Blair
Selma Blair has changed her hairstyle many times over the years, but she's always managed to keep it looking glossy and healthy. Blair mentioned that she had a hair loss scare after giving birth to her son in 2011, but luckily enough after a year her hair had restored to it's full and natural shape. Selma has experimented with many styles and hues, but we must say we love her natural jet-black look!
7. Eva Mendes
Ryan Gosling's girlfriend has great hair. Not only are jealous of Eva because of smoking hot boyfriend, but we also envy that thick, healthy head of hair she has. She's always shining on the red carpet thanks to her conditioning secret. Mendes swears by conditioning her hair overnight. She says the shower cap look might scare Ryan, but she knows the results in the morning are well worth it. We agree.

8. Brad Pitt
How could we have a list of best hair and not include one of the most beautiful men in Hollywood? Brad Pitt is known for his tousled dirty blonde hair. Over the years he's been able to pull off many different looks in his roles. Brad has had a bit of a scruffy look for a while now and he's been letting his mane fly free, but we don't mind. At 50, Brad Pitt still has an incredible full head of gorgeous hair and his sex appeal is better than ever. Angelina is lucky she gets to run her hair through that great hair everyday!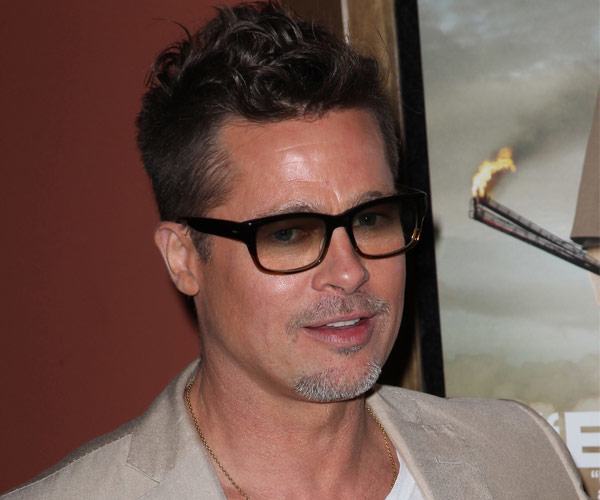 9. Catherine Zeta Jones
Catherine Zeta Jones is known for her classic style. She's had the same hairstyle and color for over 15 years. But, we don't blame her. Those long flowing brunette locks keep her looking young and beautiful. Who would believe that she's 44? She says her secret is a conditioning formula of honey and beer.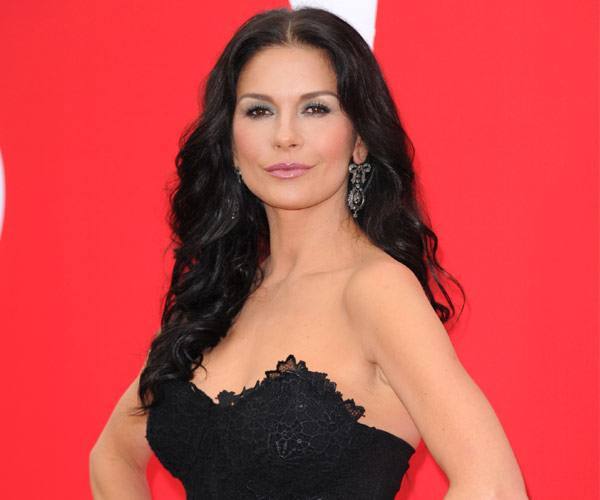 10. Bradley Cooper
Another man who's considered one of the sexist men alive tops our list. Bradley's long, lustrous locks certainly do add to his sex appeal. Those smoldering blue eyes aren't bad either. Before Bradley became famous, he sported shorter hair until one director suggested he grow it out. Since then Bradley's attractiveness has skyrocketed and he's landed major roles in in award winning films. We love his unruly mane!
11. Scarlett Johansson
One actress who looks flawless no matter what hue she's sporting is Ms. Johansson. Whether Scarlett's rocking chestnut, auburn or her natural hair color, dirty blonde, her allure remains the same. Voted the Sexist Woman Alive twice, we know that it's not just her amazing curves that won the title. Her healthy, voluminous hair gained her some points too.

12. Jennifer Aniston
How could we not include one of the most admired women in Hollywood on this great hair list. She even started a hairstyle trend in the 90s thanks to her famous do from her hit show, Friends. "The Rachel," a cut that was the envy of women everywhere, was the first time Aniston was recognized by her hair. Since then she has been always been known for her simple, yet stunning hairstyles. Her hair always looks radiant and soft. Aniston says her hair routine is simple. She combs it out with her fingers and lets it air dry. If only it was that easy for all of us.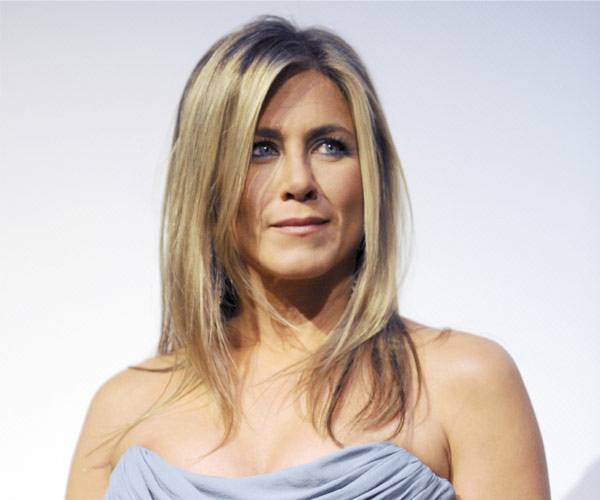 13. Johnny Depp
Depp is one of the most versatile actors in Hollywood thanks to his ability to flawlessly portray of a wide range characters. You might not consider Johnny Depp as one of the most fashion forward men in Hollywood, but he does have his own unique style. Depp is known for his ability to look great without even trying. Depp's tousled hair has changed with the different roles he's played, but it's always appeared full and healthy. He's definitely a guy who can pull off that "just rolled out of bed look" everyday!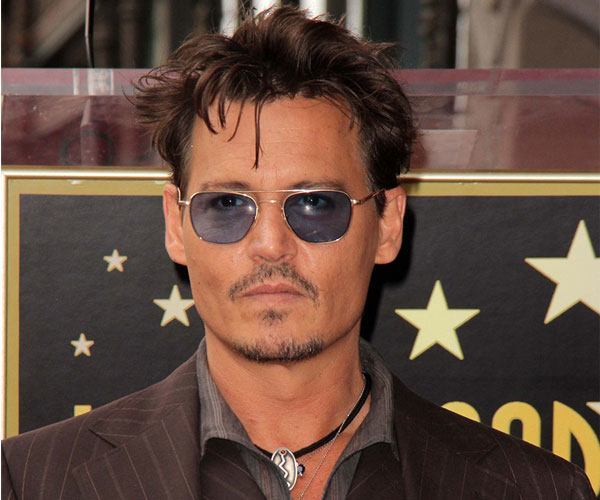 14. Jennifer Lawrence
Boy, has Jennifer Lawrence had a great couple of years! She was first recognized for her role in the Oscar winning Winter's Bone, but has since become more famous from her role in the Hunger Games triology. Lawrence arrived in Hollywood with long, bouncing blonde curls and won over the hearts of many. Since becoming one of the most recognized women in Hollywood, Lawrence decided to revamp her style. She opted for the daring pixie cut last fall and now has let it grow out into a sophisticated bob hairstyle. She's shown us that taking style risks certainly has it rewards.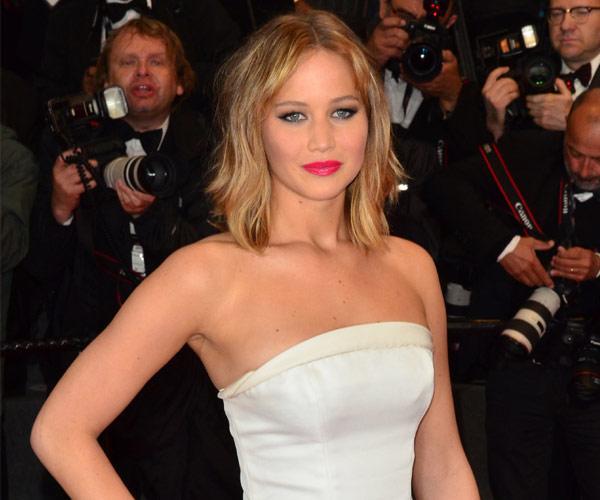 15. Russell Brand
Russell Brand is certainly a unique character. His unusual humor has landed him several roles over the past few years. But it's his unique style that has attracted many fans as well. He's actually got great hair. He can definitely pull of that unkempt look without appearing dirty. His long, wavy brown locks always look lustrous and healthy and are the envy of men and women alike.