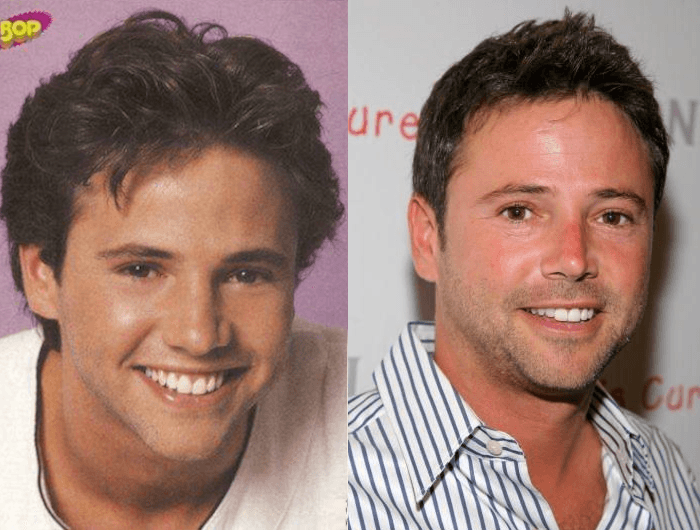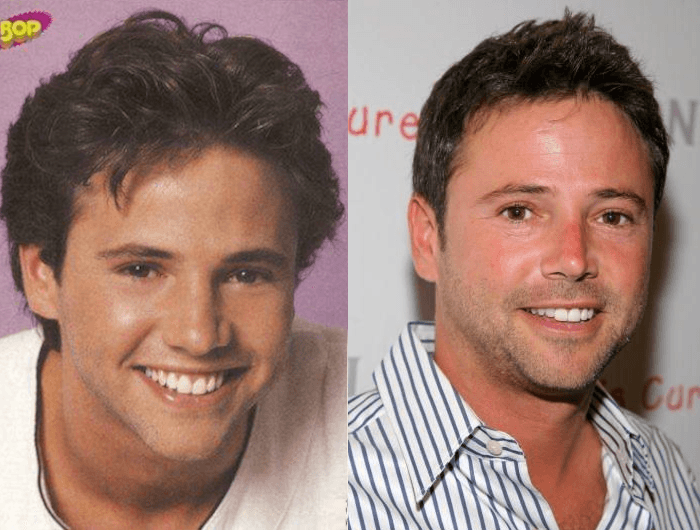 Do you ever find yourself wondering what your favorite childhood crushes are up to these days? Those faces you decorated your books and lockers with, where are they now? We found nine of your favorite 90s heartthrobs. Find out what they've been up to since their glory days, below.
1. Devon Sawa
Sawa landed his big break when he starred as Junior Floyd in 1994's Little Giants. But he really stole our hearts in the 1995 adaption of Casper when he played the human form of the friendly ghost. Sawa went on to have a fairly successful acting career as he was part of the main cast of the Final Destination franchise. He also played Stan in Eminem's iconic music video and more recently starred on The CW series Nikita. He is set to star in three films out this year; The Exorcism of Molly Hartley, Life on the Line and Punk's Dead.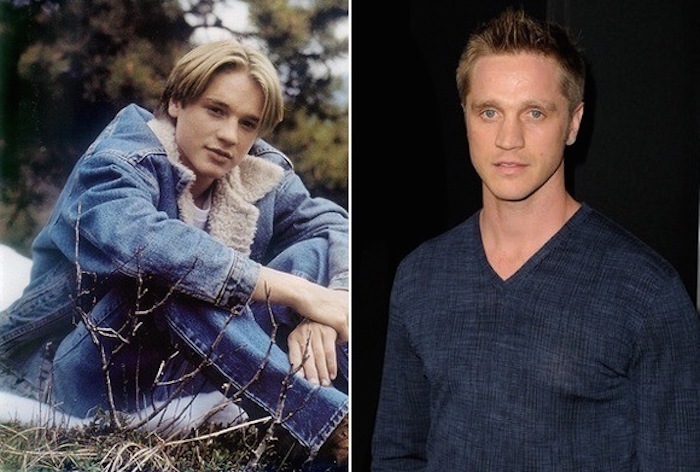 2. Andrew Keegan
Keegan was first recognized for his performance in 1994's cult-classic Camp Nowhere. Then he landed a lead role on two 90s dramas; Party of Five and 7th Heaven. You probably also remember Keegan as the airhead jock in the Shakespearean film adaption, 10 Things I Hate About You. He has since starred in a number of direct-to-video movies and short films. In 2014, he founded a community spiritual center called Full Circle in Venice Beach, California.
3. Erik von Detten
Erik von Detten is best remembered for his greasy dirty blonde hair and starring in 90s classics like Leave It to Beaver, Brink!, and in 2001's The Princess Diaries. He's also lent his voice to the Toy Story bully Sid Phillips for the franchise's three films. von Detten's film career hasn't been active since 2005, aside from Toy Story, but he has made a few cameos on popular shows like Charmed, 8 Simple Rules, Malcom in the Middle and Bones.
4. Jonathan Taylor Thomas
The Home Improvement heartthrob took a break from Hollywood to focus on his studies, but he did have a few guest appearances on popular TV shows in the 2000s. Thomas starred on episodes of 8 Simple Rules, Smallville and Veronica Mars from 2002-2005. Following high school, JTT enrolled at Harvard University, where he studied philosophy and history. In 2010, he graduated from the Columbia University School of General Studies. He recently appeared on Last Man Standing with his former TV dad, Tim Allen.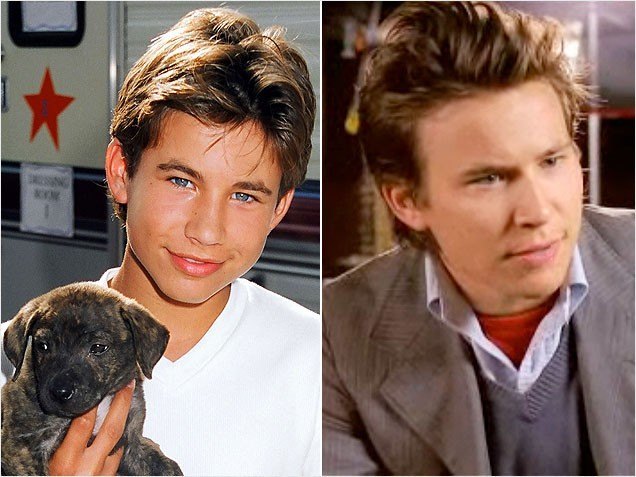 5. Mark-Paul Gosselaar
How could we not include Zack Morris on this list? Gosselaar acted with the Saved by the Bell franchise from 1988 until the Saved by the Bell: College Years ended in 1994. Then he appeared in a number of TV movies until he landed his next lead role on NYPD Blue in 2001. Since the police drama went off air, the blonde-haired stud made cameos on popular shows like Commander in Chief, Rizzoli & Isles and Weeds. He landed another lead role in 2011 as Peter Bash on the comedy-drama series Franklin & Bash. He's set to star in People Are Talking, an NBC comedy series being released later this year. Gosselaar currently lives in California with his wife and two children. He also has two children from a previous marriage.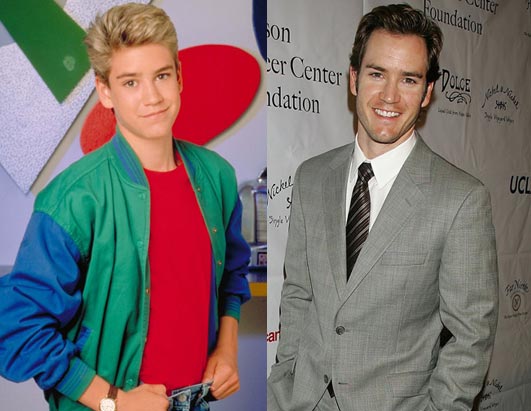 6. Jonathan Jackson
Jackson's first well-known character was Lucky Spencer on the daytime soap General Hospital, a role he had from 1993–99 and then again from 2009–11. He also starred as geeky Mud Himmel in 1994's Camp Nowhere and alongside Michelle Pfeiffer in The Deep End of the Ocean released in 1999. During the early 2000's, Jackson appeared in films like Insomnia, Tuck Everlasting and Dirty Dancing: Havana Nights. Jackson currently stars on Nashville and is married to General Hospital co-star Lisa Vultaggio with three children.
7. Rider Strong
Strong is best remembered for playing Cory Matthews' cool best friend, Shawn Hunter, on the iconic 90s series Boy Meets World. Since the series ended in 2000, Strong has starred in a few short films. He also appeared in the black comedy horror film Cabin Fever in 2002 and its sequel in 2009. During the early 2000s, Strong lent his voice to the Disney series Kim Possible, and also appeared on episodes of Veronica Mars, Bones and Law & Order. Today, Strong is married with one son and occasionally guest stars on the Boy Meets World reboot, Girl Meets World, reprising his same character.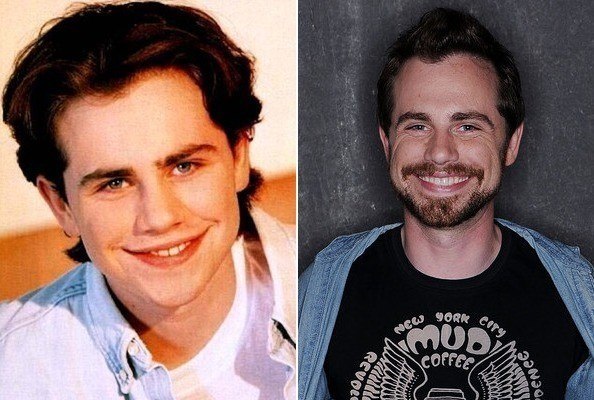 8. Matthew Lawrence
Lawrence transitioned from being an 80s child star into a 90s teen heartthrob thanks to learning from his older brother, Joey. Throughout the 90s, he starred on popular series like Blossom, Brotherly Love and Boy Meets World. Recently, he's made guest appearances on shows like Boston Public, CSI:Miami and his older brother's show, Melissa and Joey. He also starred in hit movies The Hot Chick and The Comebacks. He is currently in a long term relationship with model, Laura Jayne New.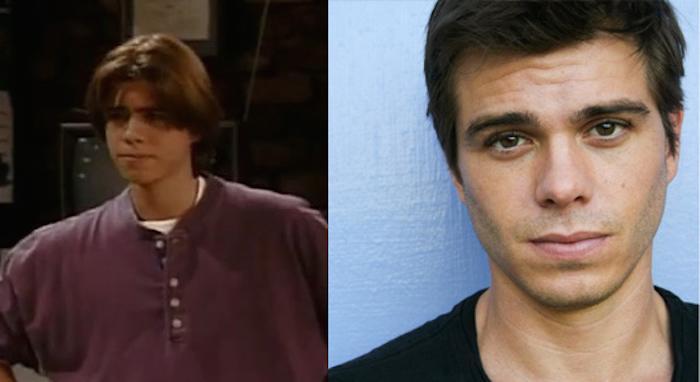 9. David Lascher
Lascher appeared on a number of popular 90s series like Hey Dude, Full House, Blossom, Clueless and Sabrina, the Teenage Witch. He retired from Hollywood in 2002, but recently made a guest appearance on Melissa & Joey. Lascher is currently married with three children and lives in Los Angeles.