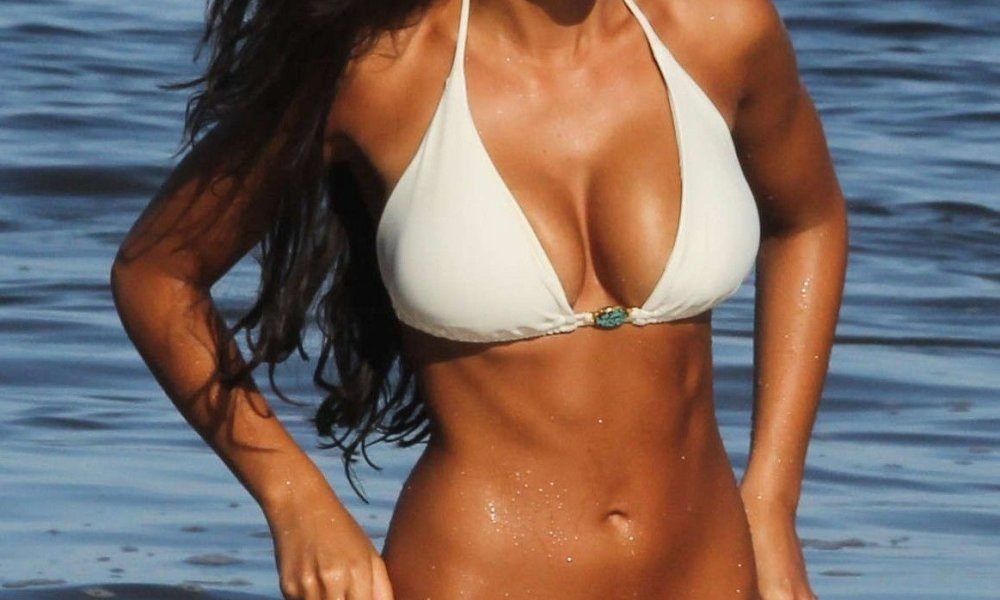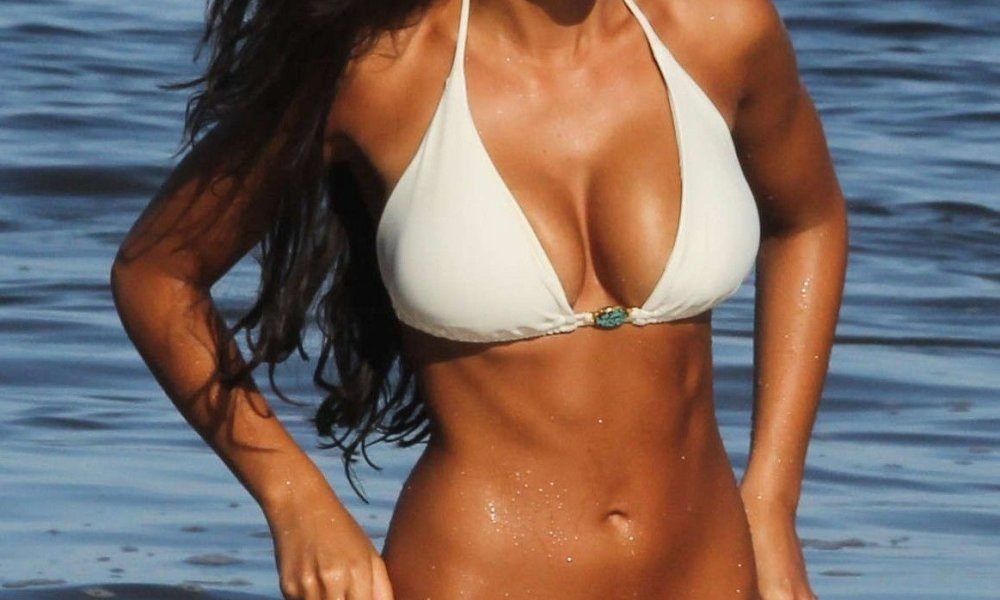 Michelle Keegan is a British actress and model, best known for her role as Tina McIntyre in the long-running ITV soap, Coronation Street. The 27-year old beauty recently beat out Kim Kardashian and Beyonce to be named the Best Celebrity Bikini Bod. Do you agree with the nationwide poll? Take a look at the ten best Michelle Keegan bikini pics and let us know what you think. Did she deserve to take the crown?
1. Bronzed Babe
The English actress is showing off her amazing tan in this sultry picture. Does England really get that much sun? We think this is one of the best Michelle Keegan bikini pics.
2. Glistening in Gold
Here's the soap star posing on the beach in Dubai. That gold bikini looks great with her tanned skin.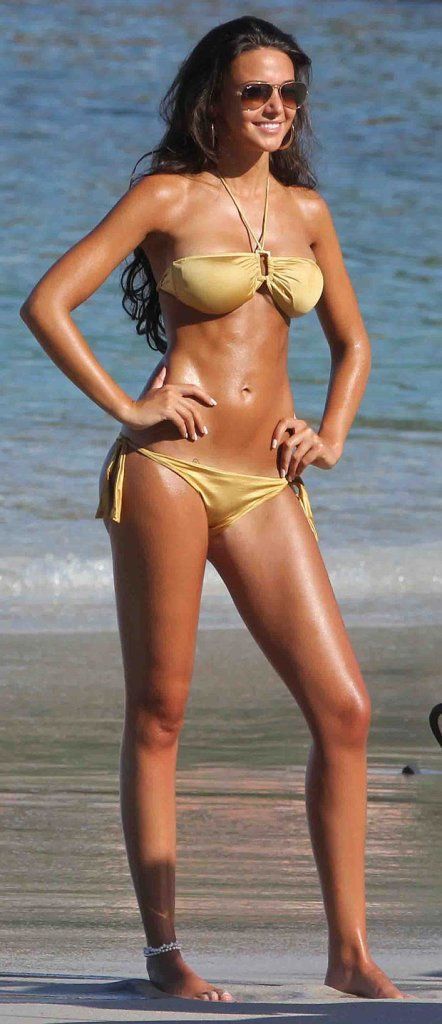 3. Pretty in Pink
Michelle Keegan looks playful in this pink ruffled bikini. We love her beach waves hairstyle.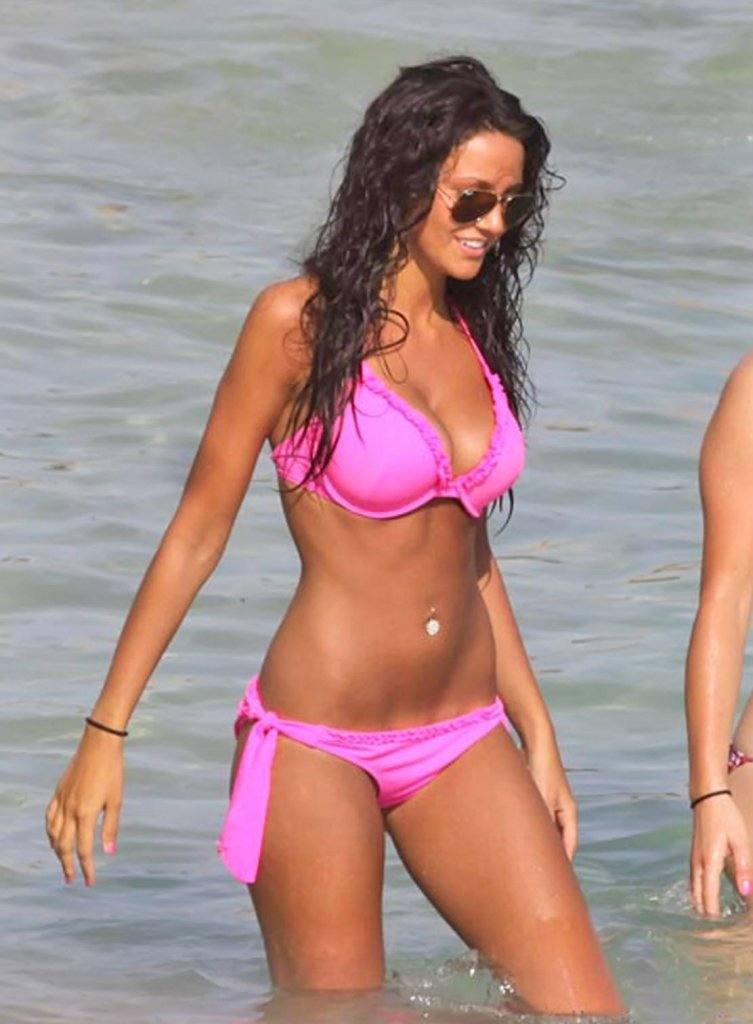 4. Wet and Wild
Here's Michelle posing seductively while on a Mark Hayman bikini photo shoot back in 2012.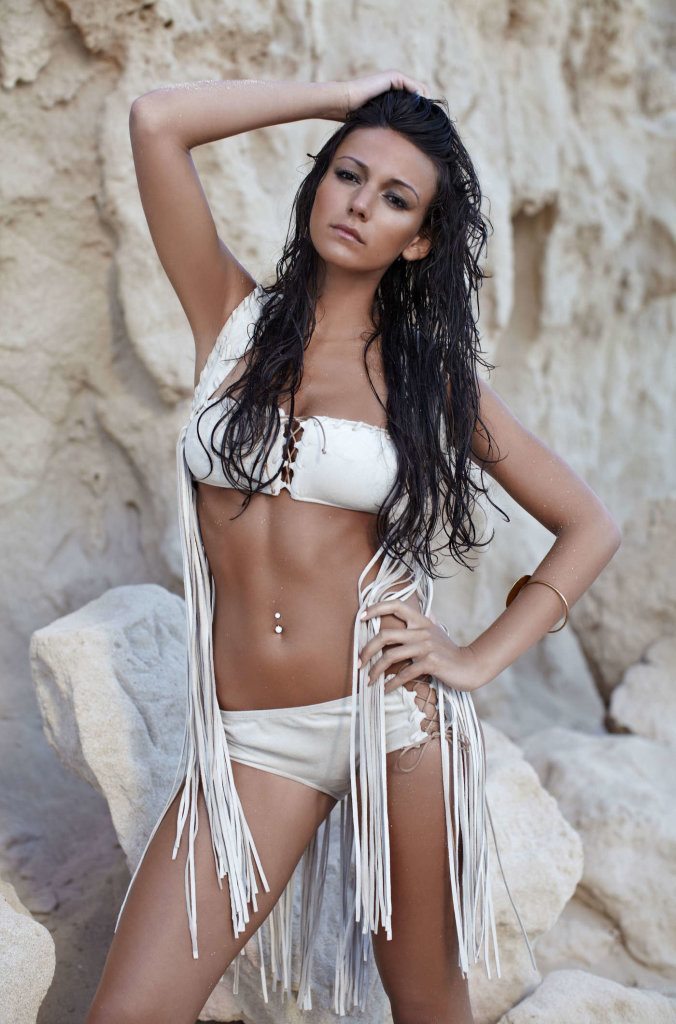 5. Stunning at Sunset
The 27-year old actress can even make a one-piece bathing suit look sexy. Her skin is glowing against the setting sun.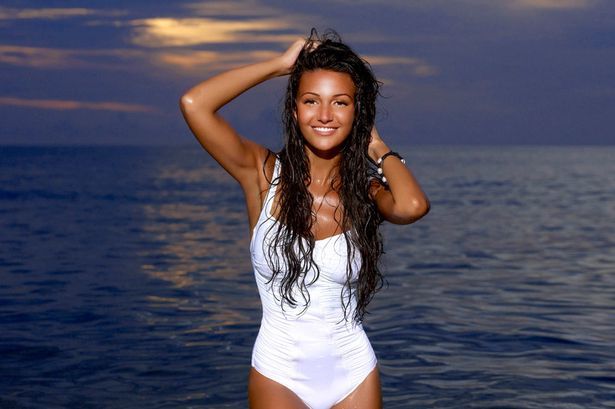 6. Curves in All the Right Places
Here, Michelle's showing off her amazing curves in a colorful striped bikini. She looks beautiful in this make-up free picture.
7. Beautiful Backside
Here's Michelle walking on a beach in St. Vincent and the Grenadines. Keegan definitely has a lot to be proud of.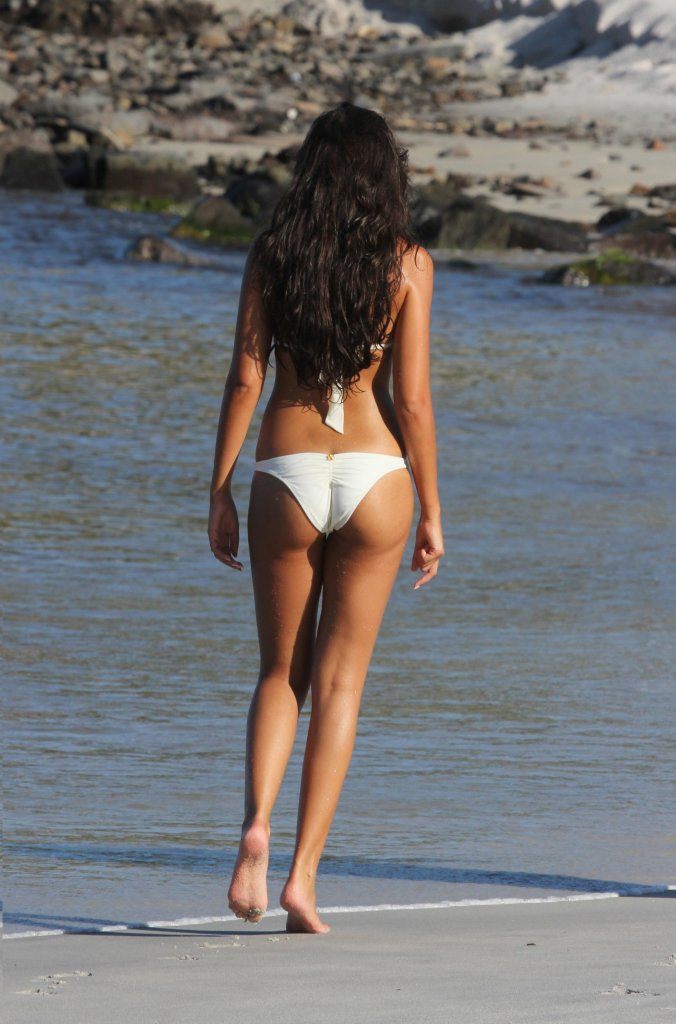 8. Buxom Beauty in Black
Black is definitely Michelle's color. This ruffled string bikini looks amazing on the stunning brunette.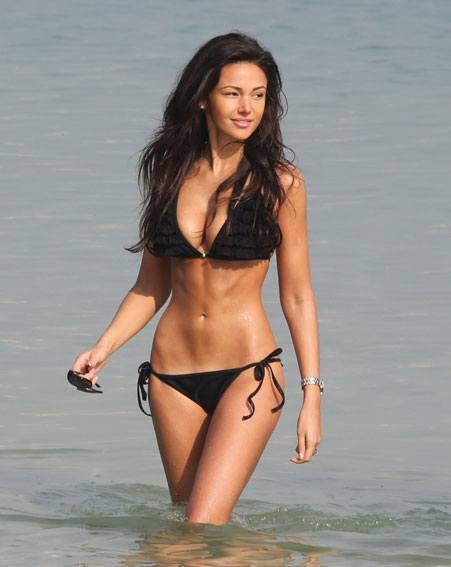 9. Colorful Keegan
The model/actress looks beautiful in this flowery, ruffled bikini. Keegan didn't even realize the cameras were on her in this shot.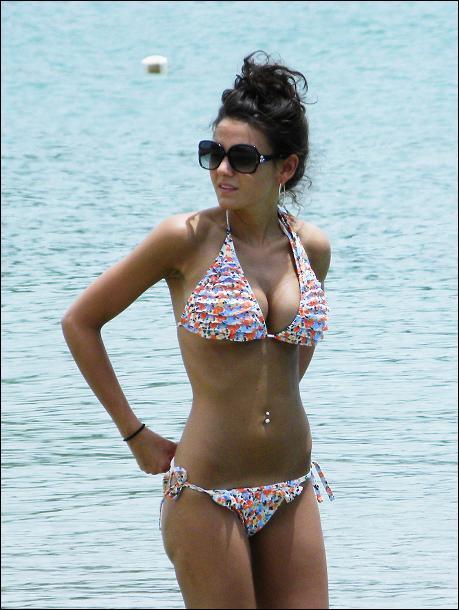 10. Hot and Cold
We're not sure where Michelle's headed in this look – a cardigan and a bikini? But, where ever this beauty is going we'll tag along. So what do you think of these Michelle Keegan bikini pics?