Most female stars wouldn't be caught dead without a full face of makeup on. They can't risk being clicked by the paparazzi not all dolled up. However, there are a few celebrities who are inherently beautiful. They aren't afraid to flaunt their natural beauty when heading out in public. Here are 9 fresh faced celebrities who regularly ditch their makeup kits and still come look nothing short of beautiful.
1.Lady Gaga
If Lady Gaga is known for one thing, it is her peculiar choice of wild attire and makeup. We would presume that she would be the last person on earth to ditch her makeup artist. Well, she recently posted a pic of herself on Twitter sans makeup. If our eyes serve us well, we can safely say that she looks very beautiful without the cosmetics.
2.Rihanna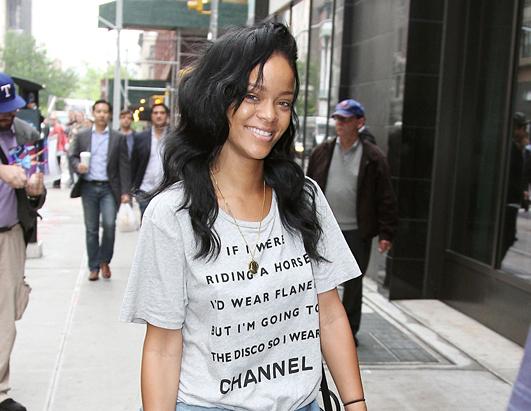 Rihanna looks stunning in every music video and concert she does. We know that before taking to the stage, she's thoroughly catered to by a barrage of makeup artists. Stage appearances apart, she seems to be developing a dislike for heavy makeup when she's not working. We're seeing plenty of pictures where the music star appears without any makeup on. We hope she carries on with this all-natural trend, because she is definitely looking hot in the pic above!
3.Emma Watson
For the millions who grew up watching Emma play Hermione, a heavily dolled up Watson will never be the smart girl in Potter's class. Thankfully for the Potter fans, Watson has been avoiding the makeup when heading out on daily business. We must say that she looks as good as ever au natural.
4.Kate Bosworth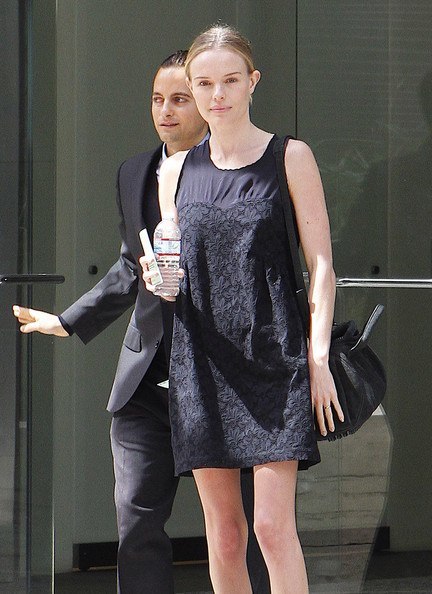 Kate is a very talented model and actress, and with her choice of makeup she looks simply amazing. Recently though, we saw this picture of Bosworth without makeup, and we must say that she definitely doesn't need to paint her face to look good. She is just naturally beautiful.
5.Miley Cyrus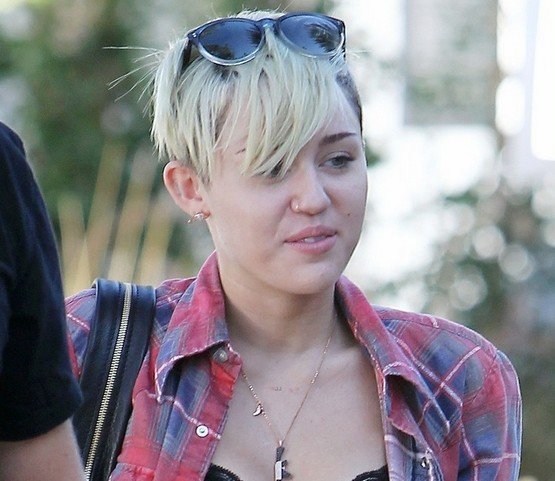 Miley is one of the habitual offenders when it comes to applying too much makeup before heading out. We are happy to say that Miley is way too beautiful to need the help of makeup to look good. Need proof? Just check out the lovely lady above.
6.Selena Gomez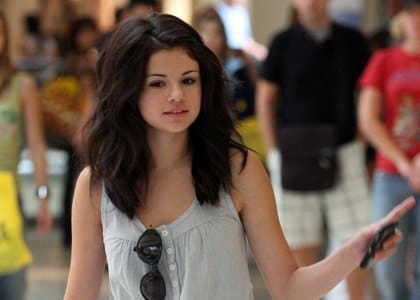 Gomez knows how to flaunt her natural beauty. What better way to do so than to head out without all that artificial stuff on her skin? In fact, we think Selena is so pretty that makeup doesn't add much to her already lovely looks. Yes, perhaps the eyes appear a little less dazzling, and the lips could have been a little fuller. But seriously, would you ask this girl to head back and put some makeup on? We wouldn't.
7.Bar Rafaeli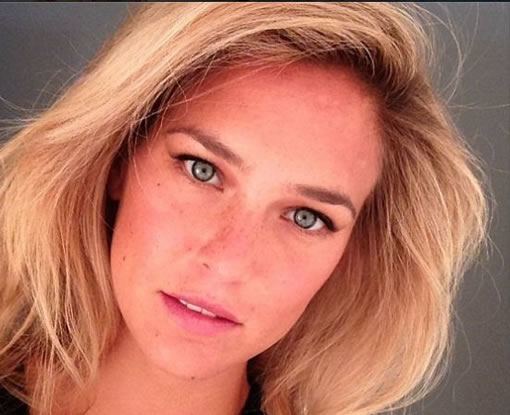 Supermodels swear by their makeup artists, but we find Israeli model, Bar Rafaeli, bucking the trend with this image. Yes, it appears as if she spent a tad too much time under the April sun, but that said, she still looks stunning, doesn't she?
8.Mila Kunis
Mila Kunis is the perfect blend of brains and beauty, and by beauty we mean a natural beauty that doesn't need makeup to prop it up. She's not sporting the most pleasant of expressions in the pic above, but even then, she looks every bit as beautiful as we expect her to be.
9.Taylor Swift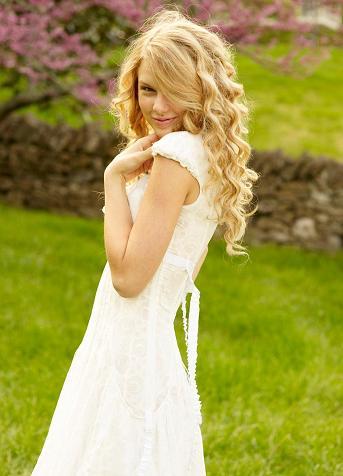 Taylor Swift is another music star who ditched the makeup bandwagon to go all natural for a photo-op recently. As you can see, the lack of makeup takes nothing away from the music sensation's pretty visage. In fact, with her cute bangs in place, she appears to be the perfect model for young girls to emulate.