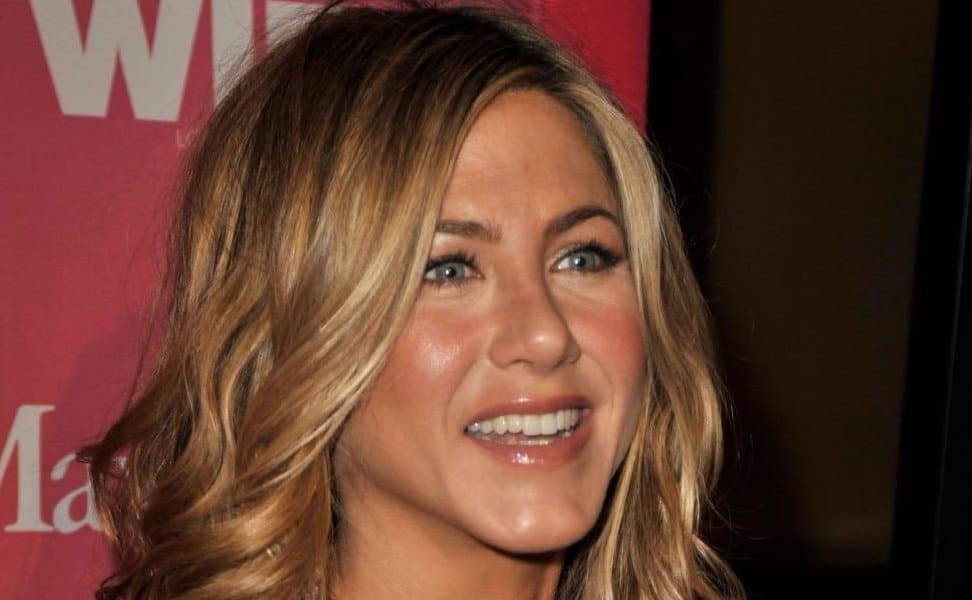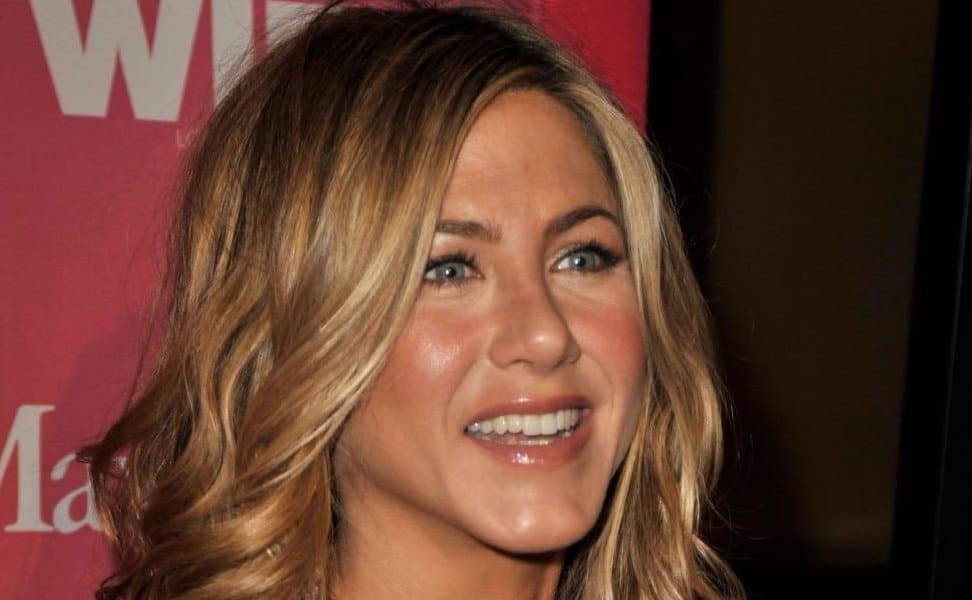 You know who never seems to have a bad hair day? Jennifer Aniston. Her iconic hairstyles have set trends. It all started from her days on Friends, where she made the 'Rachel' haircut famous. Since then, Jen has rocked a number of looks from wavy layers, to tousled ponytails, even the 'blunt bob.' Jen's hair always looks sleek and healthy and she makes the simplest styles look sexy! Here's a list of 9 Jennifer Aniston hair styles that rocked!
1. Lots of Layers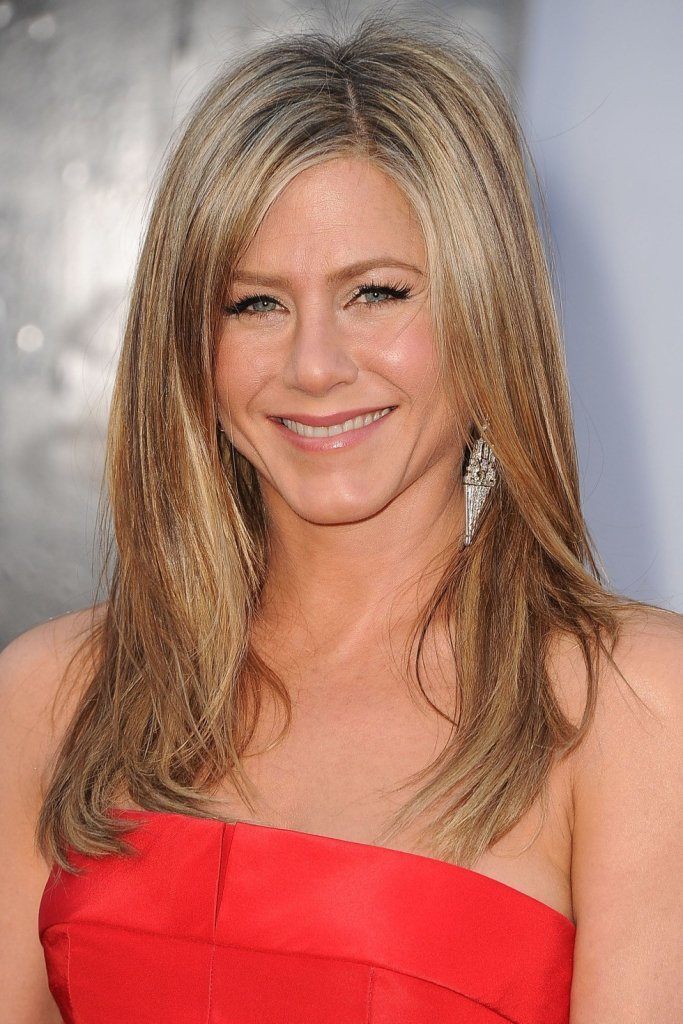 Jen looked amazing at the 2013 Oscars in her rouge Valentino gown. Her layered hairstyle complimented the elegant dress and gave her that sexy girl-next-door look we all admire her for.
2. The "Rachel"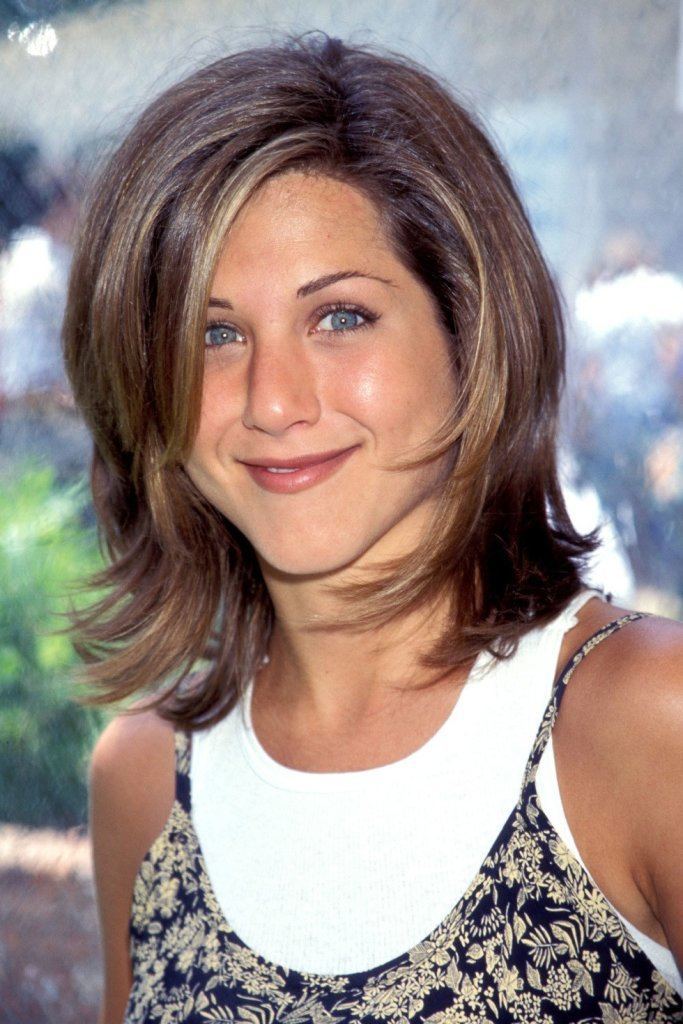 The do that made her famous. The "Rachel," a short layered look was the envy of women everywhere back in 1995. This shorter look really compliments her face!
3. Long Curls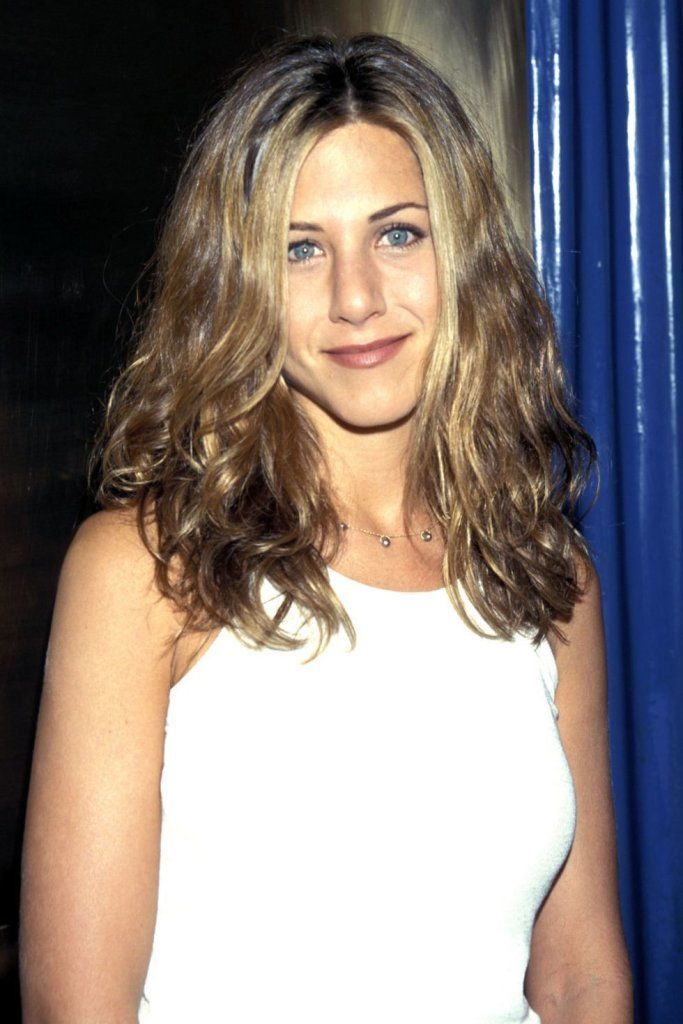 Here in 1997, at the premiere of Picture Perfect, Jen rocks a longer, curlier dirty-blonde hairstyle. We think the longer curls make Jen look young and fun.
4. The Blunt Bob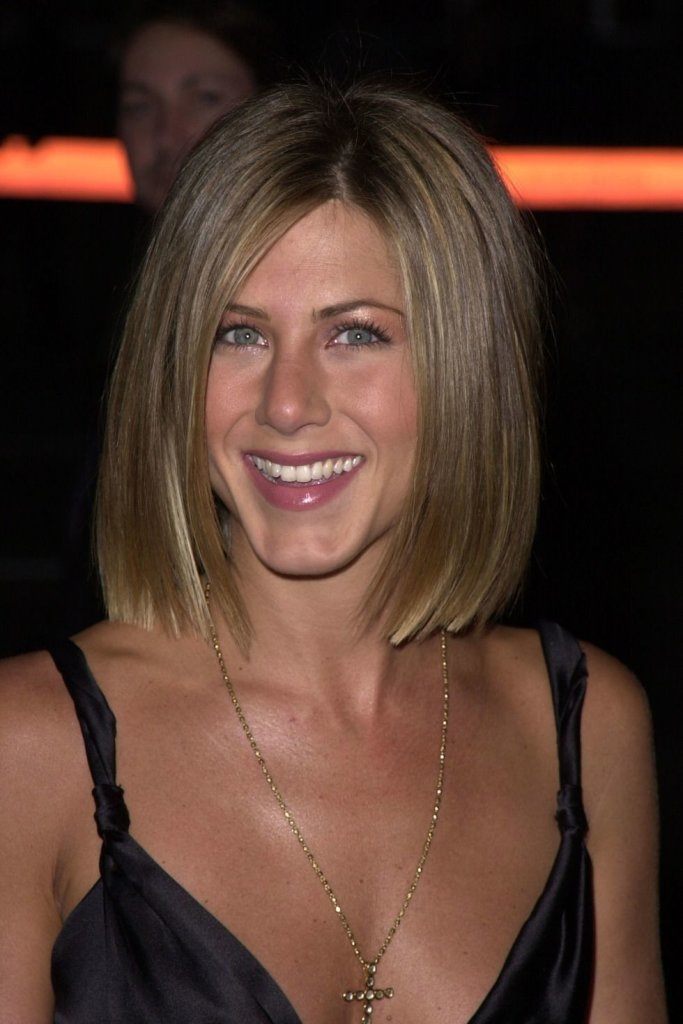 In 2001, Jen made a risky decision and chopped off all her iconic hair. Here, she sports a blunt chin-length bob cut. Not everyone can pull off this look as effortlessly as Aniston!
5. Beach Waves
At the Emmys in 2002, Jen looked elegantly casual with her tousled beach waves. Her understated look didn't stop her from winning any awards. Here, we can see Aniston with her trophy for "Best Female Lead in a Comedy Series."
6. Tousled Ponytail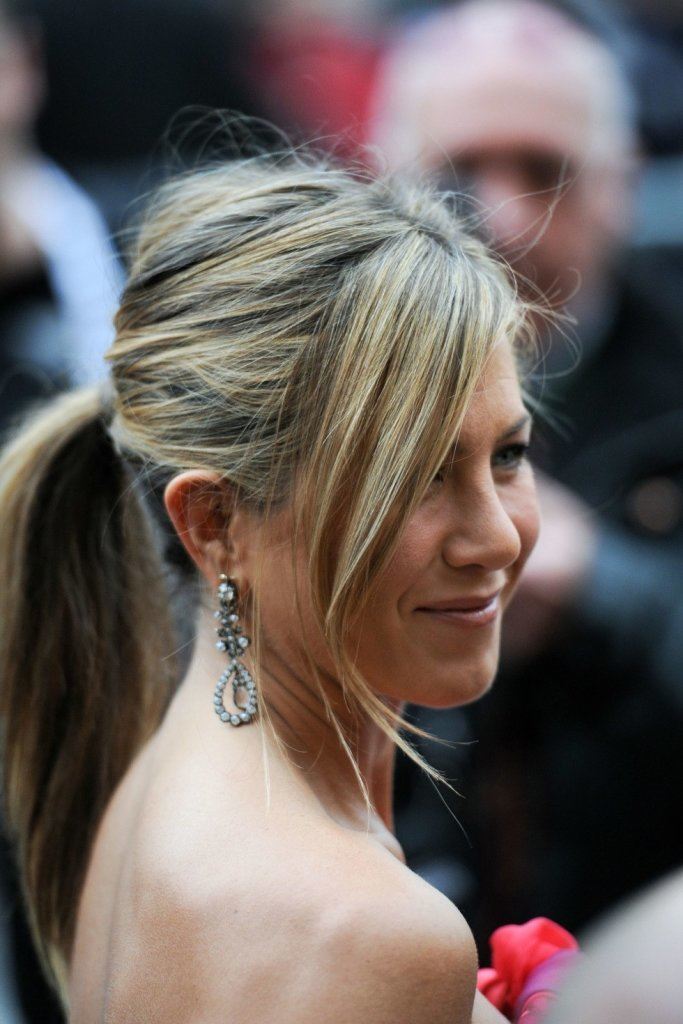 Jen mixed it up at the French premiere of The Bounty Hunter in 2010. Jen opted for a sleek ponytail with face-framing bangs. We loved seeing her with her hair up for once!
7. Highlighted Waves
Jen looked simply beautiful donning soft golden waves. Her newly highlighted hairstyle illuminated her face at the 2009 Women in Film Awards.
8. Long and Loose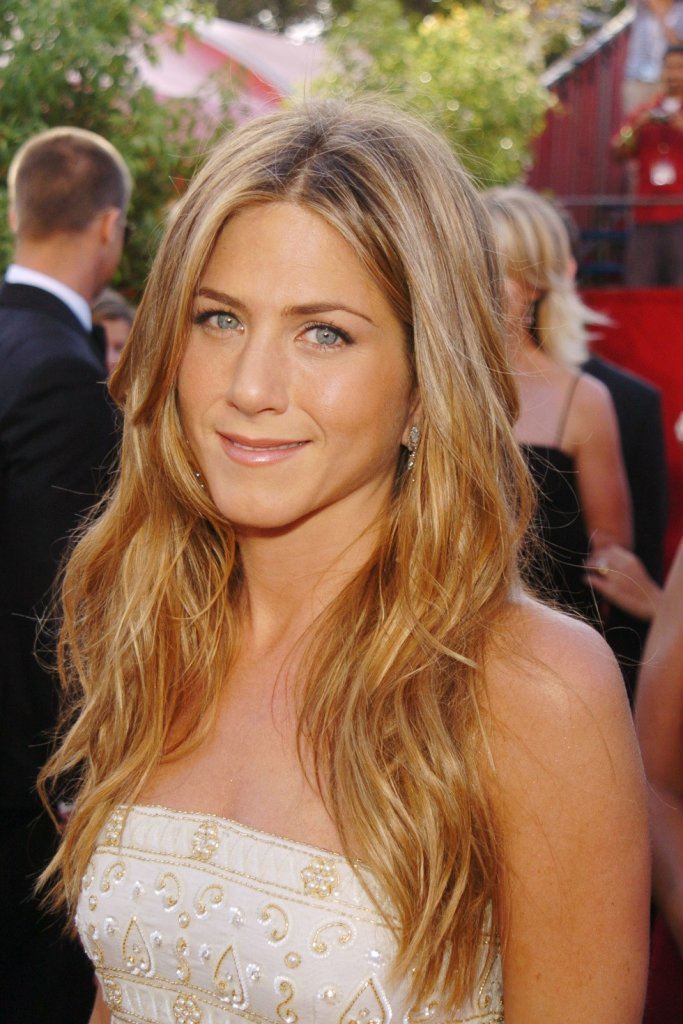 At the 2004 Emmy Awards, Jen sported a more bohemian look. She really 'let her hair down' this time. We loved the long, loose locks she sported.
9. Simply Straight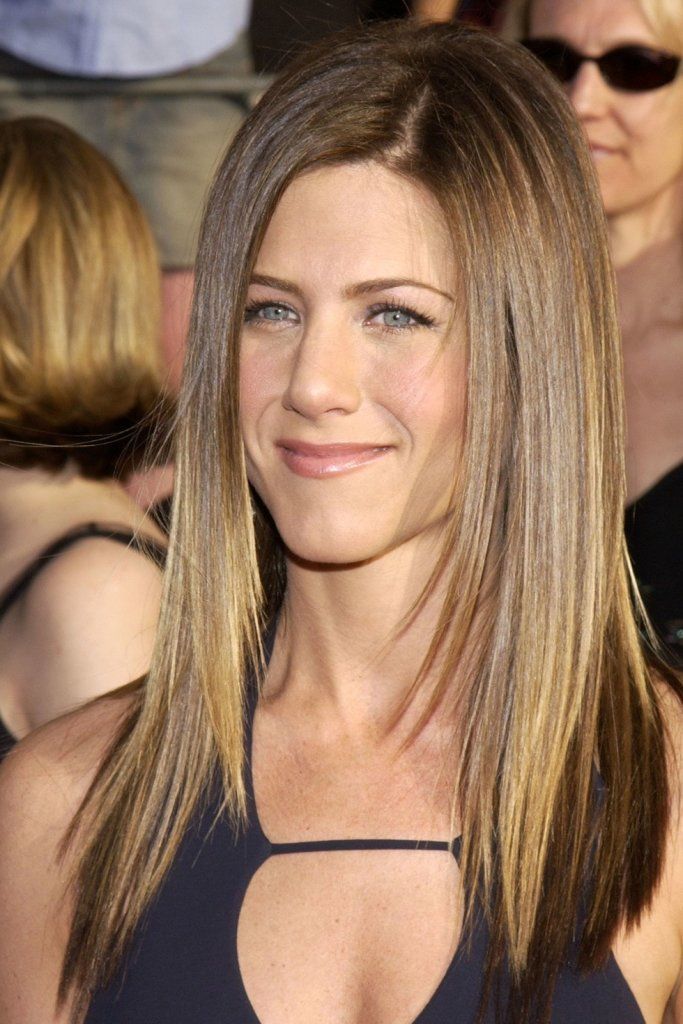 Aniston rocked a darker and much straighter do at the 2003 Actors Screen Guild Awards. The minimalistic hairstyle was chic and sophisticated.