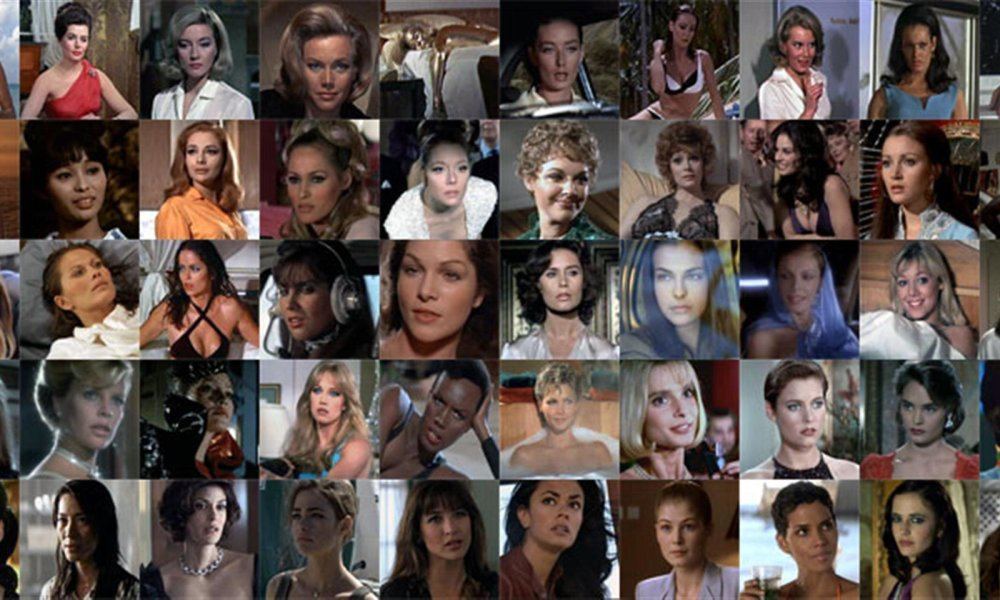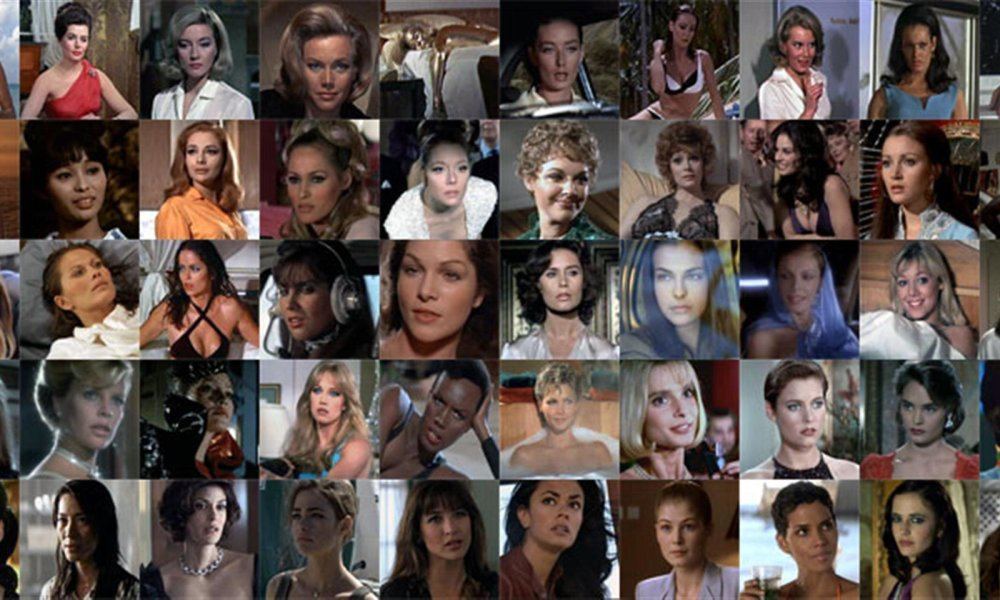 The term Bond girl is synonymous with sex appeal, sophistication and spunk. These are twenty-nine of the most popular women to appear alongside 007. Many of these legendary ladies have aged so gracefully that you wouldn't believe they starred as Bond babes many decades ago. Click through and let us know in the comments section which Bond girl has aged the best.
1. Eunice Gayson
The 87-year-old UK native is best known for her role as the original Bond girl, playing James Bond's love interest, Sylvia Trench. Gayson served as Bond's girlfriend for the first two films from 1962-63, Dr. No and From Russia With Love, respectively. Following her work in film, Gayson went on to make a number of television appearances. Decades later, her daughter appeared in a casino scene in the 1995 Bond film GoldenEye.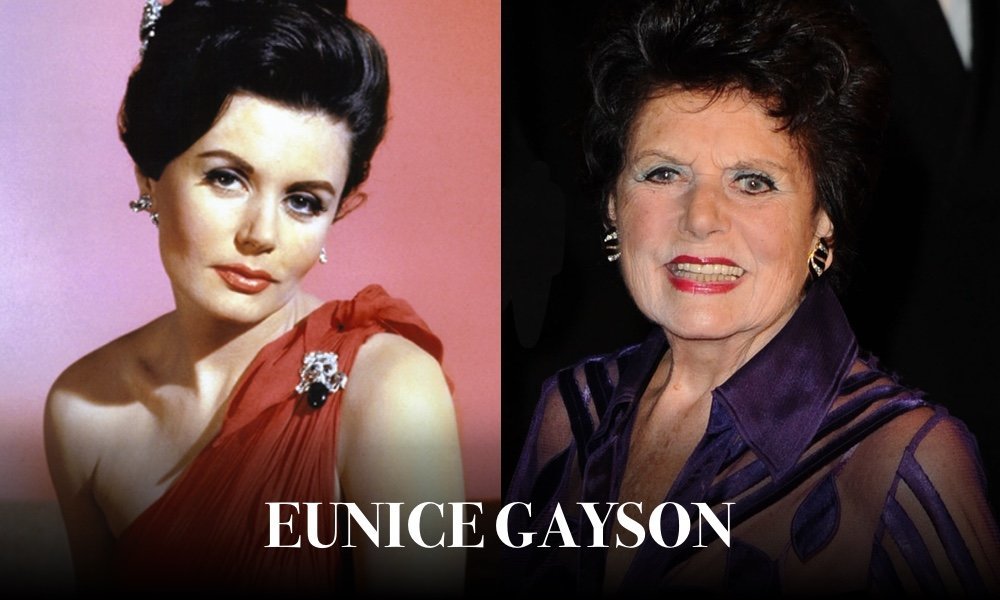 2. Ursula Andress
The Swiss model and former actress is best remembered for playing Bond girl Honey Ryder in the first James Bond film, Dr. No. Andress, now 79, actually won the Golden Globe for New Star of the Year – Actress in 1962. Her iconic scene-stealing bikini ocean appearance was cleverly recreated by Halle Berry decades later in Die Another Day.
3. Daniela Bianchi
Former Italian model Daniela Bianchi garnered attention after winning first runner-up in the 1960 Miss Universe pageant. The title landed her several film roles in both Italy and France. Bianchi played Tatiana Romanova, a Bolshevik corporal sent to entrap agent 007 in the 1963 film From Russia with Love.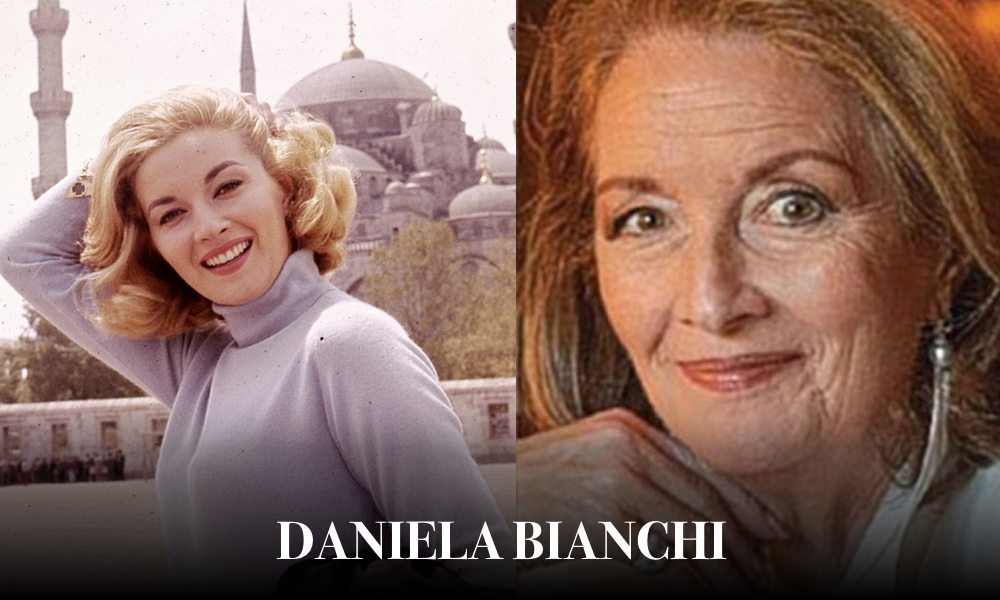 4. Shirley Eaton
Unlike other Bond actresses, Eaton was a household name in Hollywood before she took on the role of a 007 love interest. The 78-year-old only made brief appearance in the 1964 film, Goldfinger, but it's considered one of the most memorable scenes of the franchise. The UK native appeared as the woman painted in gold in what many consider one of the best Bond films.
5. Honor Blackman
The 90-year-old actress was widely known in the 1960s for playing Cathy Gale in the British TV series, The Avengers. It was her success in this role that landed her opposite Sean Connery playing cat burglar Pussy Galore in 1964's Goldfinger. At 38, she was one of the oldest actresses to ever play a Bond girl.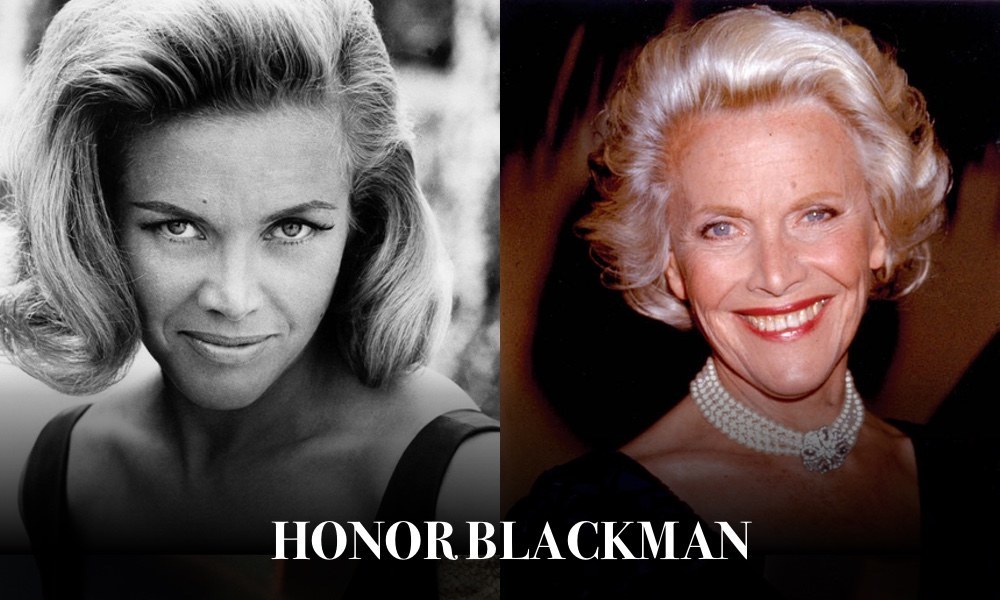 6. Claudine Auger
Seventy-four-year-old French actress Claudine Auger earned the title of Miss France Monde and was also named the first runner-up in the Miss World contest in 1958. While on vacation in the Bahamas, writer-producer Kevin McClory saw Auger and recommended that she audition for the role of Dominique "Domino" Derval in his 1965 Bond film Thunderball. The role of Domino was originally to be an Italian woman, Dominetta Petacchi, but casting directors were so impressed with Auger that they rewrote the part as a French woman. Although she took English lessons, Auger's voice was eventually dubbed over by Nikki van der Zyl. Her role as a Bond girl launched her into a successful European movie career, although she never made it big in the US.
7. Luciana Paluzzi
The Italian actress had a commendable resume before landing the role of SPECTRE assassin Fiona Volpe in 1965's Thunderball. Though she never starred in another huge blockbuster, the 78-year-old would continue to act well into the 1980s. Paluzzi later admitted that being a part of the Bond franchise was a "double-edged sword." She was astounded by the amount of recognition she received for her role, but also believes she was taken less seriously as an actress when she returned to the Italian film industry.
8. Denise Richards
You may have forgotten that Charlie Sheen's ex-wife was once a Bond girl. Richards starred in the 1999 film, The World Is Not Enough as Dr. Christmas Jones, a nuclear physicist working in Kazakhstan dismantling nuclear warheads. One of the more memorable scenes occurs at the end of the film when Bond and Jones finally sleep together, prompting this classic line: "I thought Christmas only comes once a year." Seventeen years and three children later and Richards still looks smoking.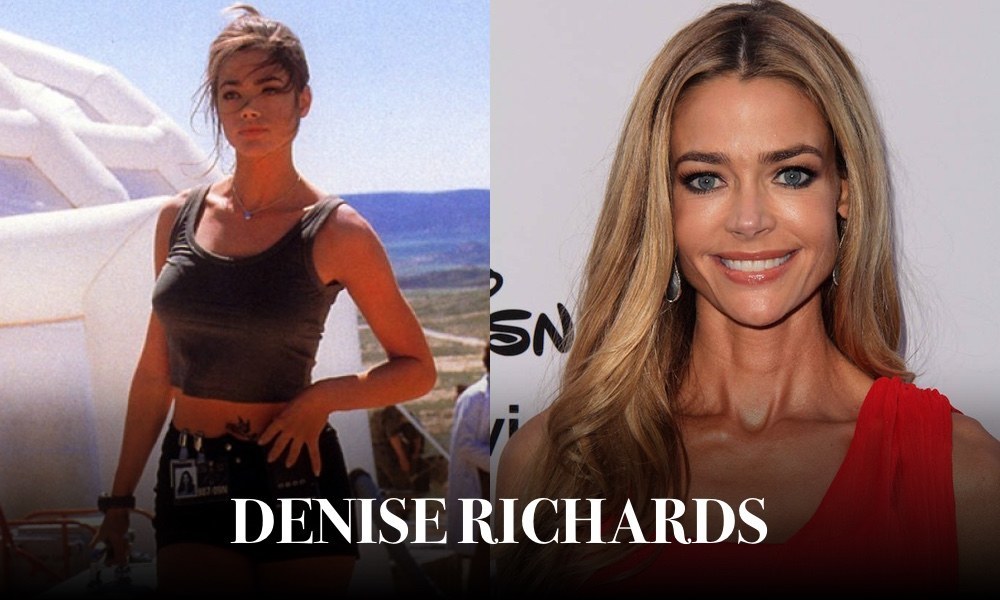 9. Diana Rigg
Rigg is another actress who gained notoriety in the film industry after starring as Emma Peel from 1965 to 1968, on the hit series, The Avengers. In 1969 she was cast as the Countess Teresa di Vicenzo, wife of James Bond in On Her Majesty's Secret Service. At 77, Rigg is still acting. You may know her as Olenna Tyrell from the hit HBO series, Game of Thrones.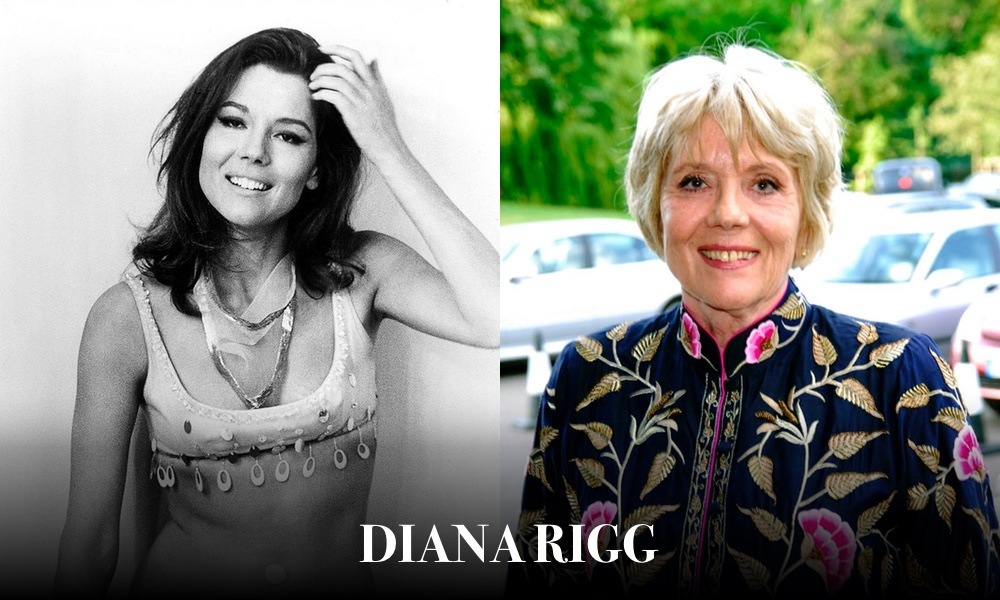 10. Lana Wood
Lana Wood is the younger sister of the late Natalie Wood, a popular actress who mysteriously died during the height of her fame. In the start of her career, Lana often played in films that her older sister did. But in 1971, Lana got a crack at the Bond series, starring in Diamonds are Forever, as Plenty O'Toole. Wood, 69, continues to work as an actress and producer, she recently starred in the 2015 film, Bestseller.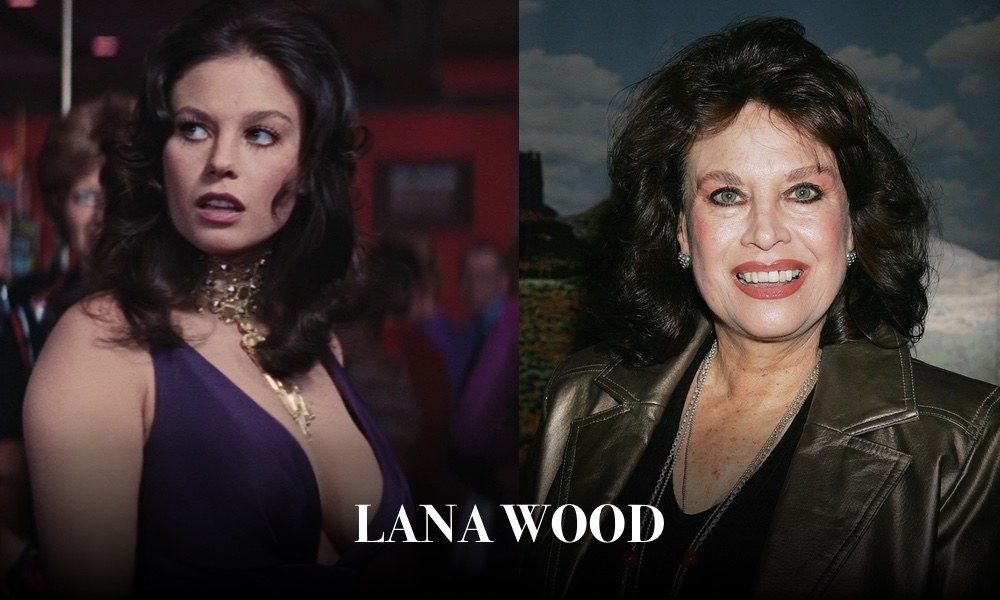 11. Jill St. John
St. John starred alongside Lana Wood in Diamonds are Forever, playing Bond girl Tiffany Cas in the 1971 film. The 75-year-old California native continued to work in the film industry through the 1990s. St. John appeared in the 1992 film industry satire, The Player alongside Tim Robbins and Cynthia Stevenson.
12. Jane Seymour
You may have forgotten that Dr. Quinn Medicine Woman once starred as a Bond girl. Seymour is one of the more recognizable faces from the early years of the Bond series. The 64-year-old played the sultry Soltaire, Bond's love interest, in 1973's Live and Let Die. After Bond, Seymour went on to star in hit television work like East of Eden and the aforementioned Dr. Quinn Medicine Woman. Over the course of her career she has earned an Emmy Award, two Golden Globe Awards, and a star on the Hollywood Walk of Fame.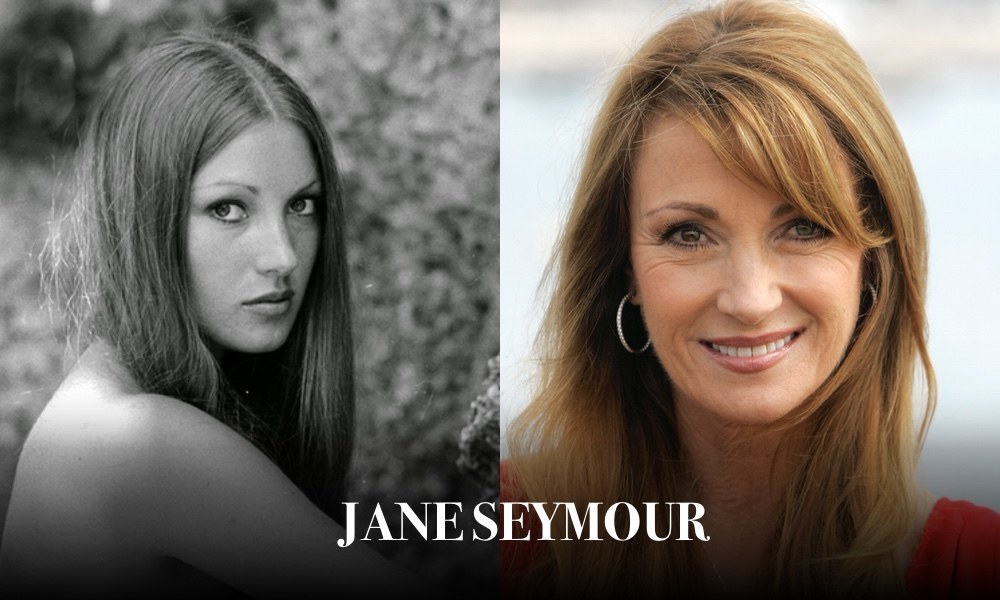 13. Gloria Hendry
Hendry rocked Hollywood when she became the first African-American to become romantically involved with 007. Although Trina Parks who played a nemesis to Bond rather than a love interest in Diamonds Are Forever (1971) is considered to be the first African-American Bond girl. The 66-year-old New York native starred alongside Jane Seymour in Live and Let Die. She played kickass CIA agent, Rosie Carver.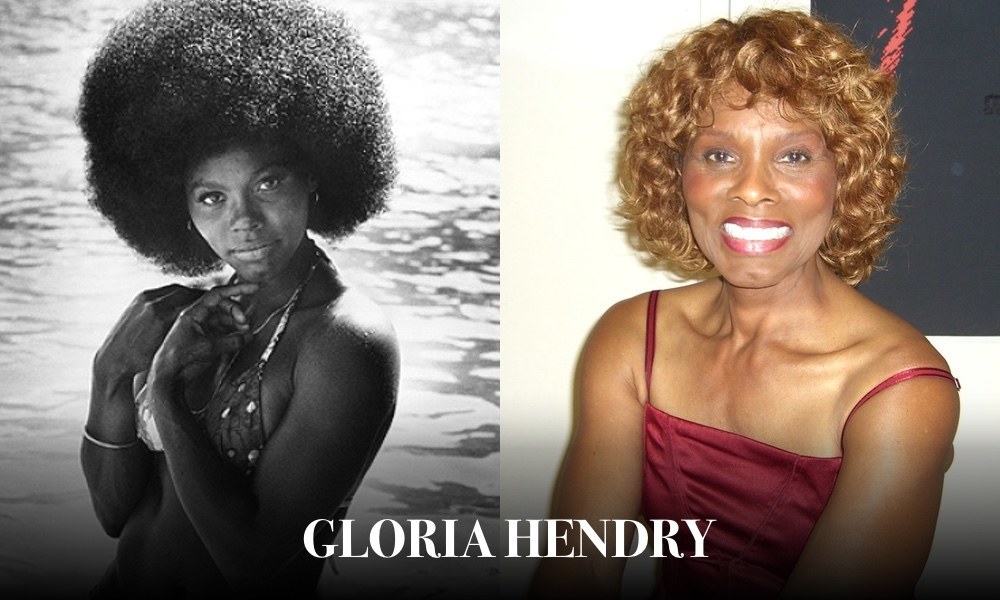 14. Maud Adams
The Swedish-born actress served as a Bond girl twice and appeared in three different 007 films! Adams first starred in the 1974 film, The Man with the Golden Gun as the doomed mistress of the villain alongside Roger Moore and Christopher Lee. Producer Albert Broccoli was so impressed with Adams' performance that she earned the title character, an exotic and mysterious smuggler, in 1983's Octopussy, again opposite Roger Moore. The 70-year-old also made a brief uncredited appearance in 1985 Bond movie, A View to a Kill. Adams later admitted that she never regrets being a Bond girl: "Looking back on it, how can you not really enjoy the fact that you were a Bond Girl? It's pop culture and to be part of that is very nice."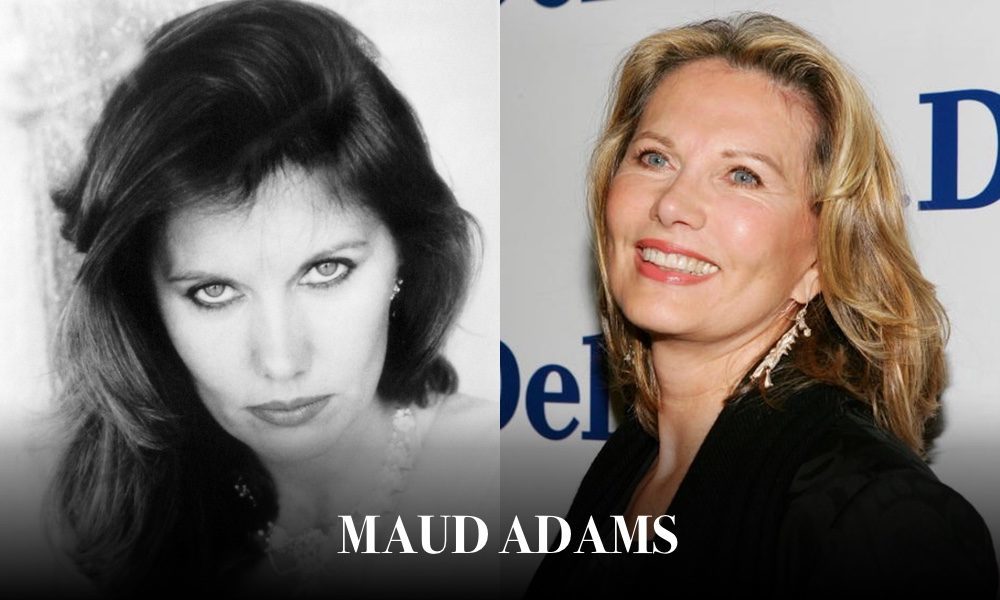 15. Britt Ekland
Maud Adams was joined by another Swedish actress in The Man with the Golden Gun, Brit Ekland. Ekland had a prominent acting career before landing the role of James Bond's assistant, Mary Goodnight. She had previously starred in critically acclaimed films like William Friedkin's The Night They Raided Minsky's and the British crime film Get Carter. Her role as a Bond Girl only propelled her career higher. Ekland continued to act in film until the 1990's. The 73-year-old even starred on the hit Swedish reality series, Svenska Hollywoodfruar from 2013-2015. The program follows Swedish women living a glamorous Hollywood lifestyle with their rich American husbands.
16. Barbara Bach
Bach grew up in Queens, New York and left school at age 16 to pursue modelling and acting. She's best known for her role as Russian spy Anya Amasova from the 1977 film, The Spy Who Loved Me. Bach subsequently starred in Force 10 from Navarone (1978) alongside Robert Shaw and Harrison Ford. The 68-year-old is married to former Beatle Ringo Starr.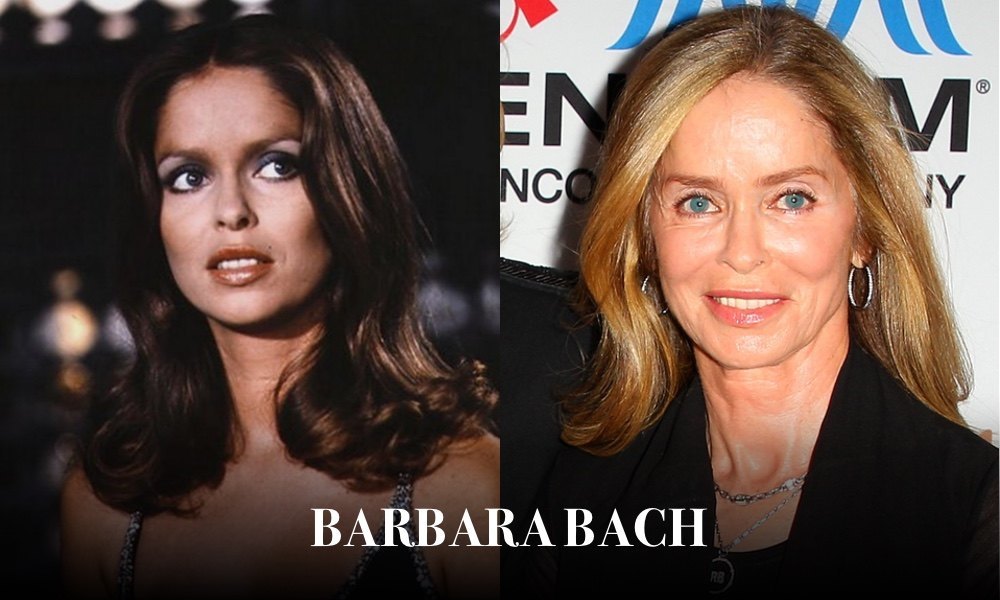 17. Caroline Munro
Caroline Munro starred in a number horror, science fiction and action films during the 1970s and 1980s including hits like Starcrash and The Last Horror Film. In 1977, Munro turned down the opportunity to play villainess Ursa in Superman in favor of Naomi in The Spy Who Loved Me. Munro continued to act into the 2000s and the 66-year-old currently serves as a Trustee of the Ray and Diana Harryhausen Foundation.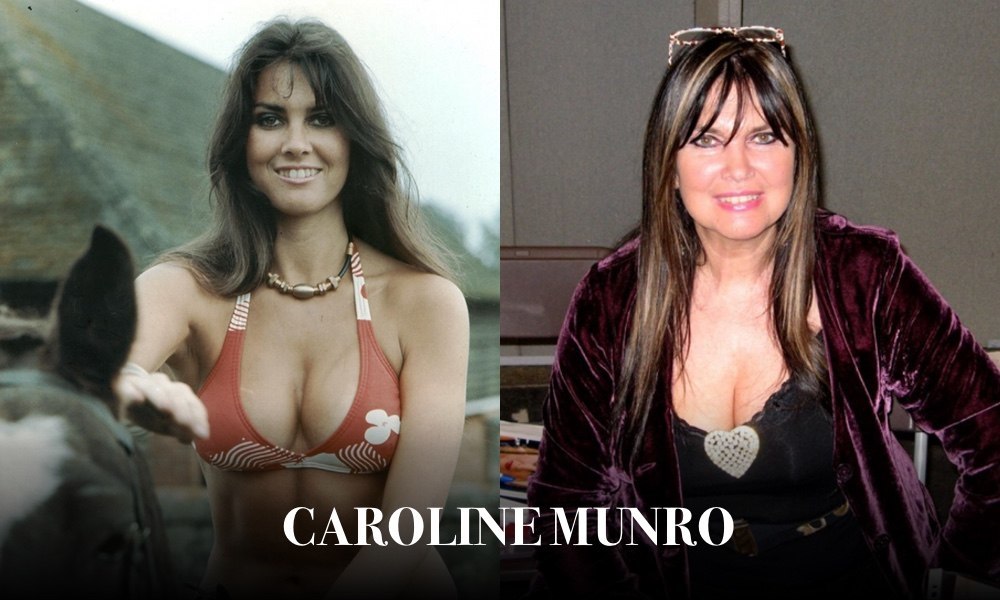 18. Lois Chiles
Lois Chiles grew up in Houston, Texas and while attending the University of Texas at Austin, she was scouted by a modelling agent who lead her to a very successful career in the 1970s. The attention she received from modelling translated into film roles. She landed parts in The Great Gatsby and The Way We Were, both alongside Robert Redford and also in Agatha Christie's Death on the Nile. These films helped Chiles gain a role in the 1979 Bond movie Moonraker, where she played NASA astronaut Dr. Holly Goodhead (don't laugh). The 68-year-old once joked: "being a Bond girl is a fun way to be remembered" although she noted that being asked to sigh "Oh, James" is annoying as "you can't live up to people's fantasies."
19. Corinne Cléry
Sixty-five-year-old Corrinne Cléry is a French-born actress who had a very successful career in Europe, starring in over 50 films and TV series during the 70s and 80s. Cléry rose to prominence after starring in the controversial erotica film, Story of O in 1975. Although, her biggest claim to fame is her role in the 1979 Bond film, Moonraker, where she played Corinne Dufour, an assistant to the movie's antagonist, Hugo Drax.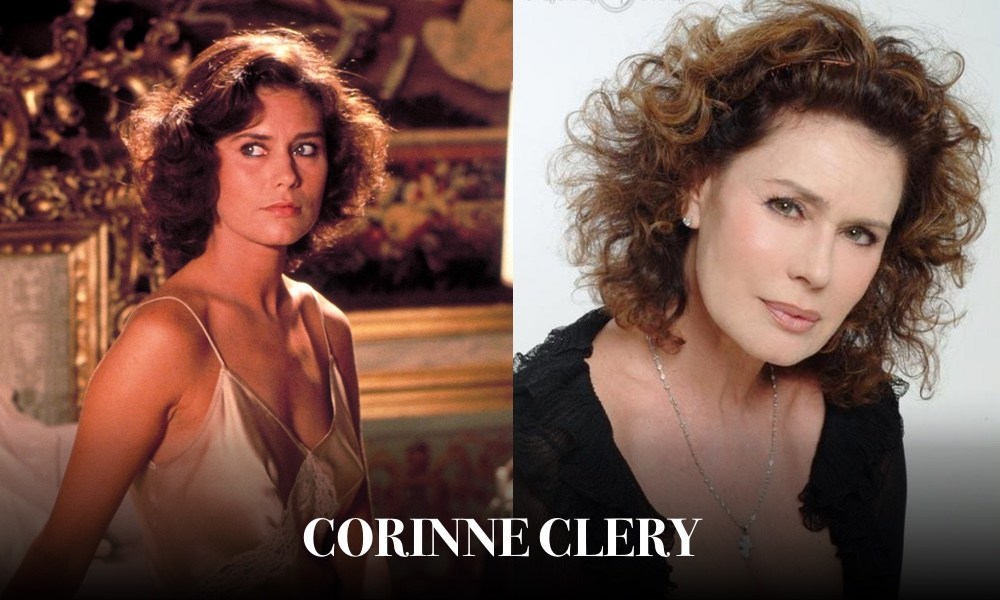 20. Lynn-Holly Johnson
Lynn-Holly Johnson, an aspiring figure skater from Illinois, earned the Silver Medal at the 1974 U.S. Figure Skating Championship. Her skating skills helped her find her way into acting. Johnson was nominated for a 1978 Golden Globe for the romantic-comedy, Ice Castles, in which she portrayed a figure skater opposite Robby Benson. This role garnered attention for Johnson, and three years later she earned the role of Bond girl Bibi Dahl in For Your Eyes Only.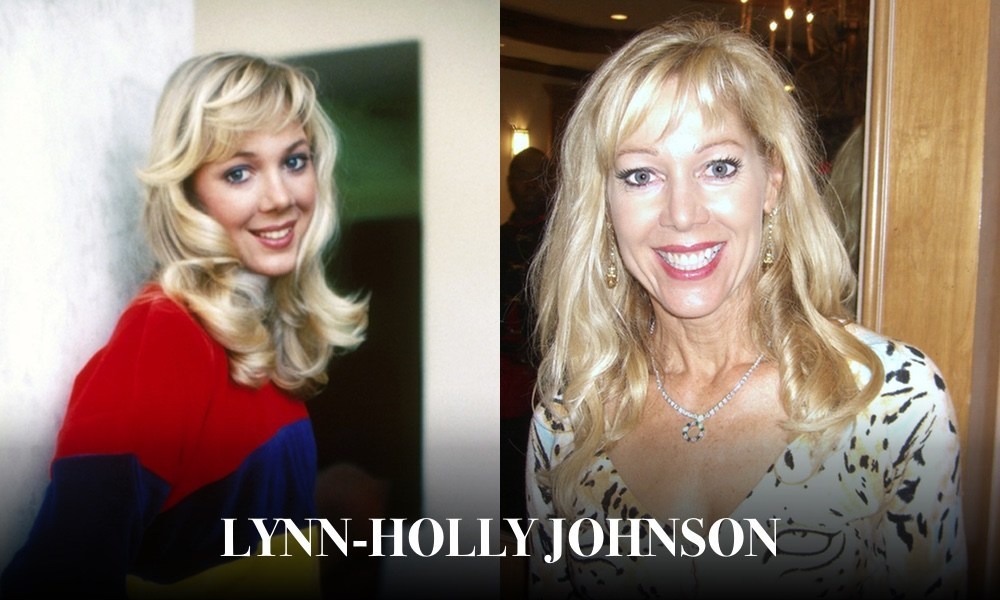 21. Carole Bouquet
Carole Bouquet who was originally born in France, is a well known actress and fashion model who's appeared in over 50 films since her career began in the late 70s. Bouquet's classic good looks landed her the role as Bond girl Melina Havelock in the 1981 movie For Your Eyes Only. The 58-year-old also acted in a number of mainstream European films throughout the 1980s. The internationlly successful film, Too Beautiful For You (1989), earned Bouquet the César Award for Best Actress. In 2014, she served a member of the main competition jury of the 2014 Cannes Film Festival.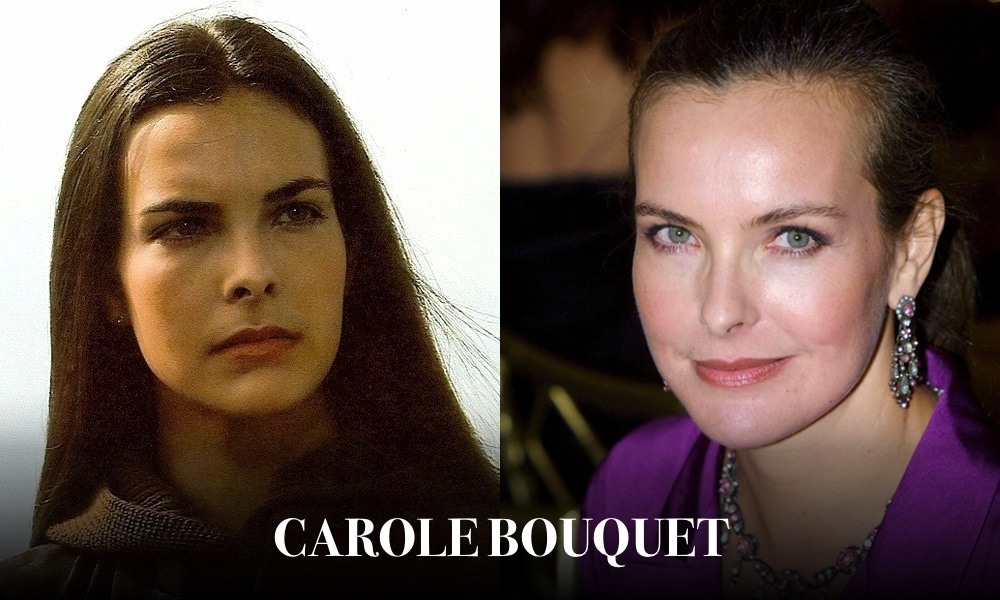 22. Alison Doody
Doody may well be one of the most timeless Bond girls, because thirty years after her 007 debut, she looks better than ever. The Irish actress first appeared on the big screen for a small role in 1985's A View to a Kill playing Bond girl Jenny Flex. After Bond, Doody went on to star in a number of popular films including Indiana Jones and the Last Crusade, A Prayer for the Dying, Taffin, and Major League II. Doody's still acting today, in 2014 the 49-year-old starred in the crime drama, We Still Kill the Old Way.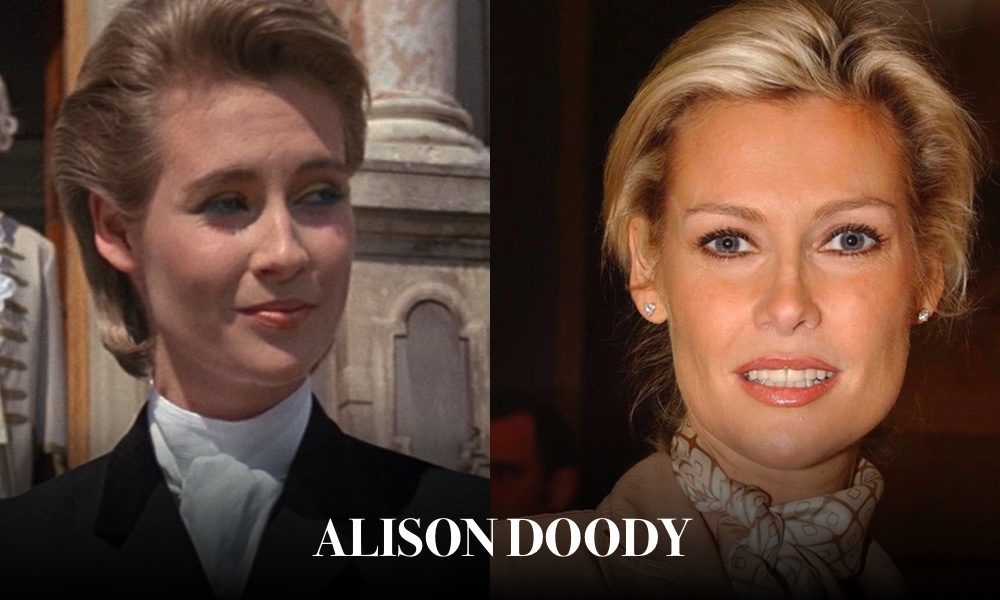 23. Grace Jones
Jamaican-born actress/musician Grace Jones is one Bond girl who benefited tremendously from being part of the franchise. From an early age, Jones had a wildly successful career as a model, landing cover shoots for Elle, Vogue and Stern, before transitioning into music and then into film. Jones appeared alongside Arnold Schwarzenegger in Conan the Destroyer and starred as a Bond girl in the 1985 film, A View to a Kill. Jones is still heavily involved in music. In October 2014, she contributed a song, "Original Beast," to the soundtrack of The Hunger Games: Mockingjay – Part 1. The 67-year-old released a memoir entitled I'll Never Write My Memoirs, in September 2015.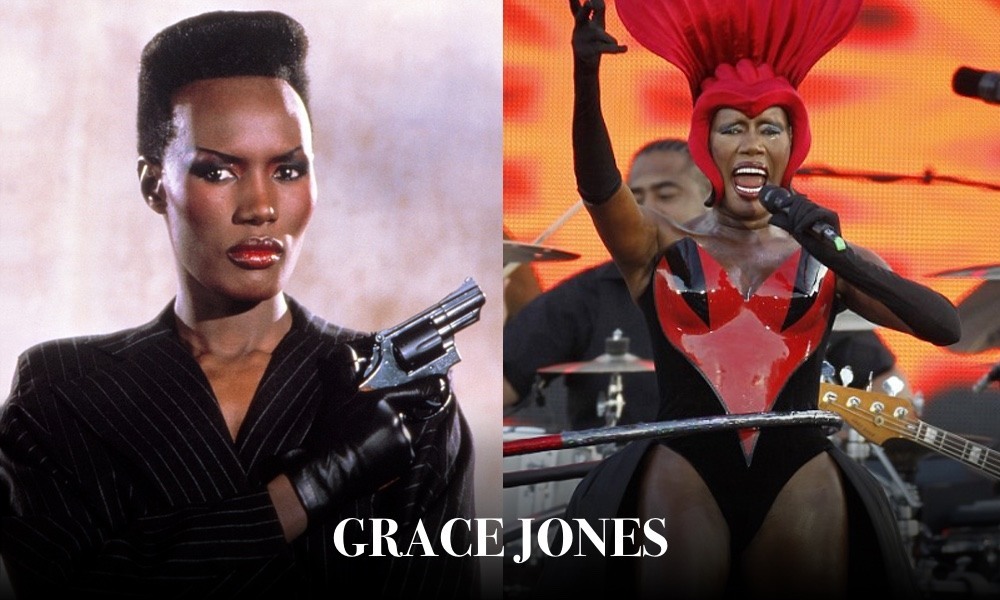 24. Tanya Roberts
Victoria Leigh Blum, better known by her stage name, Tanya Roberts, was born in the Bronx. Roberts earned early roles in the cult horror films like 1975's Forced Entry and Tourist Trap (1979), before gaining fame for her role as Julie Rogers on the hit series Charlie's Angels. In 1985, Roberts starred as Stacey Sutton in the James Bond flick, A View to a Kill. In 1998, Roberts took the role of Midge Pinciotti on the popular sitcom That '70s Show. The 60-year-old currently resides in Hollywood Hills and has not appeared on screen in over a decade.
25. Maryam d'Abo
English actress, Maryam d'Abo was destined for fame as she decided she wanted to be an actress at age 11. d'Abo studied at Drama Centre London, while working as a model. She made a splash in the Bond series when she landed the role of Czechoslovakian cellist and sniper Kara Milovy in the 1987 thriller The Living Daylights. She also helped co-write the book, Bond Girls are Forever, a tribute book to all the women who portrayed Bond girls through the years. The 54-year-old recently modeled for JD Williams' AW 15 collection that includes clothing for women in their 50s.
26. Carey Lowell
The American actress and former model is best known today for her role as Jamie Ross on Law and Order. But before her days as a District Attorney, Lowell was known as Bond girl Pam Bouvier from the 1989 007 film, Licence to Kill. Lowell lent her voice to the 2012 film 007 Legends. The 54-year-old is currently involved in highly contested divorce with actor Richard Gere.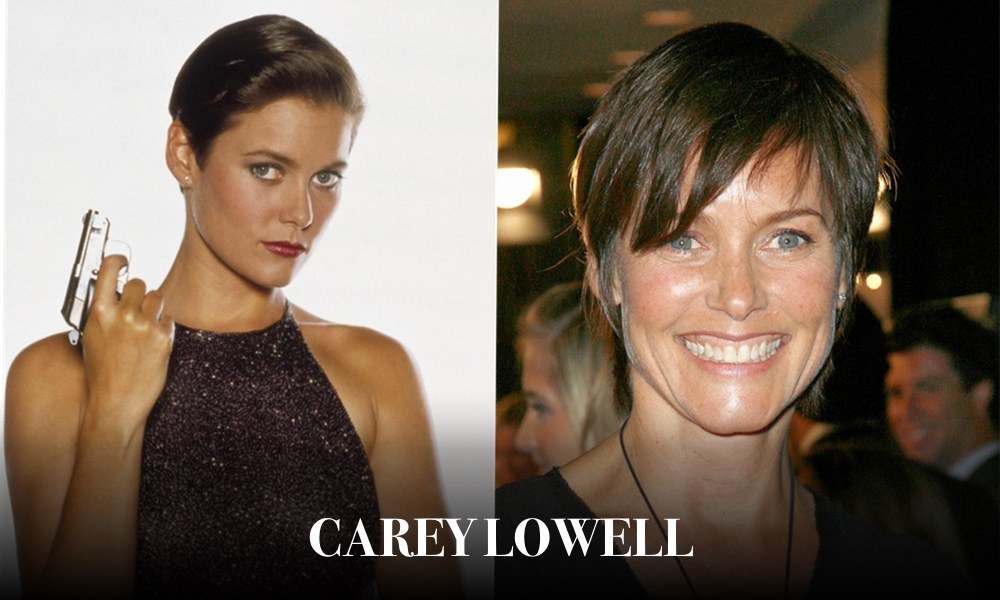 27. Talisa Soto
Talisa Soto was raised by Puerto Rican parents in Northhampton, Massachusetts. At the age of 15, Soto signed with Click Model Management. But, like many others on this list, Soto found instant fame in acting after landing the role of Lupe Lamora opposite James Bond in License to Kill. She's appeared in over twenty films throughout her career including Mortal Kombat, Island of the Dead, Piñero and Ballistic: Ecks vs. Sever. The 48-year-old is currently married to Law and Order star, Benjamin Bratt.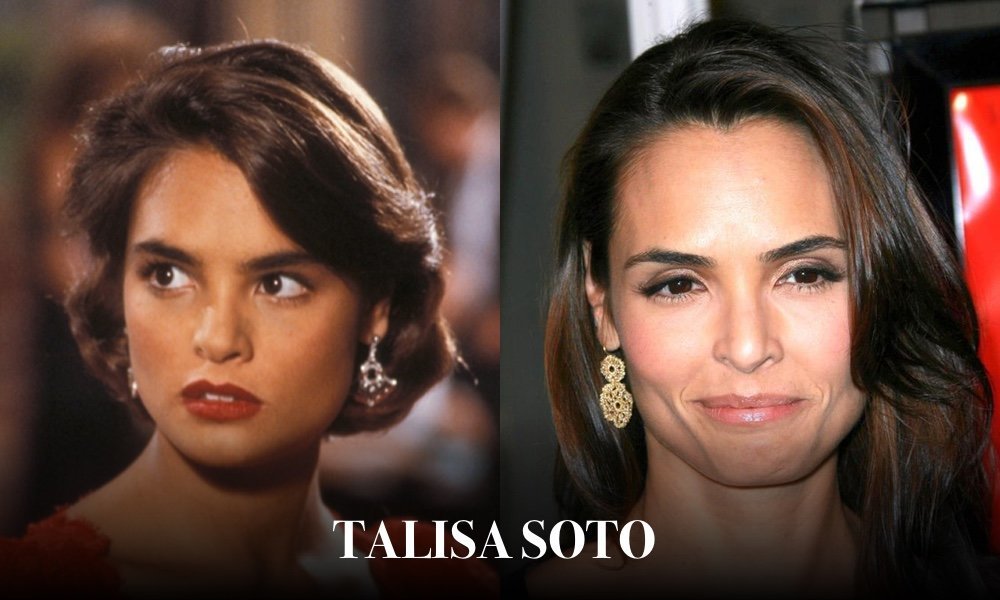 28. Famke Janssen
The Holland native started off in modeling, she signed with Elite Model Management and worked for Yves Saint Laurent, Chanel, and Victoria's Secret during the late 80s. But Janssen first made her mark in Hollywood after landing her breakout role in 1995's Goldeneye alongside Pierce Brosnan, where she portrayed Xenia Onatopp. Janssen did not want to be typecast as a Bond girl, so she sought out more intriguing support roles, appearing in films like City of Industry, Woody Allen's Celebrity, The Gingerbread Man and Monument Ave. Janssen's also been the "cover girl" on hundreds of magazines and landed huge roles in the X-Men film franchise as well as the Taken movies. The 51-year-old has starred on the Netflix original series, Hemlock Grove, since 2013.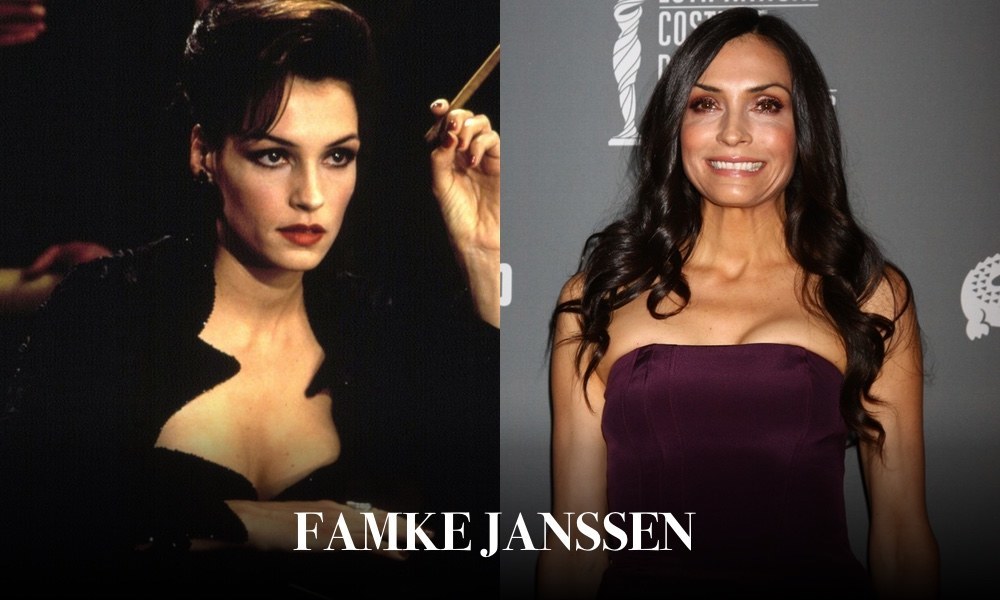 29. Izabella Scorupco
Scorupco is a European actress, model, and singer of mixed Polish/Swedish decent. She began her modelling career in early 80s before landing a cover shoot for Vogue. This shoot catapulted her music career as she formed a well-known Swedish pop group. Her popularity in music helped her land the role of Russian programmer Natalya Simnova in the smash hit Goldeneye. Over the years, Scorupco, 45, has appeared in films like Exorcist: The Beginning and Cougar Club as well as made guest appearances on television in series like Alias and Micke & Veronica.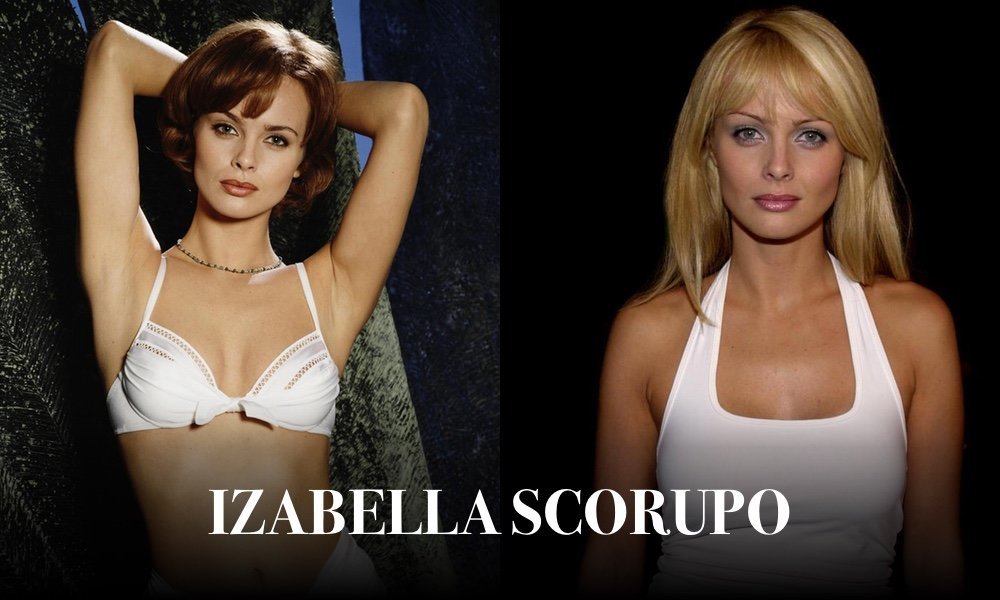 30. Akiko Wakabayashi
Wakabayashi was a relatively unknown Japanese actress during the 1950s before she earned her breakout role in the 1962 film, King Kong vs. Godzilla. The 75-year-old star was originally offered a minor role for the 1967 film, You Only Live Twice, but producers were so impressed with her acting abilities that they eventually cast her in a larger role, that of Aki, the first non-European Bond girl. Wakabayashi retired from acting in 1971.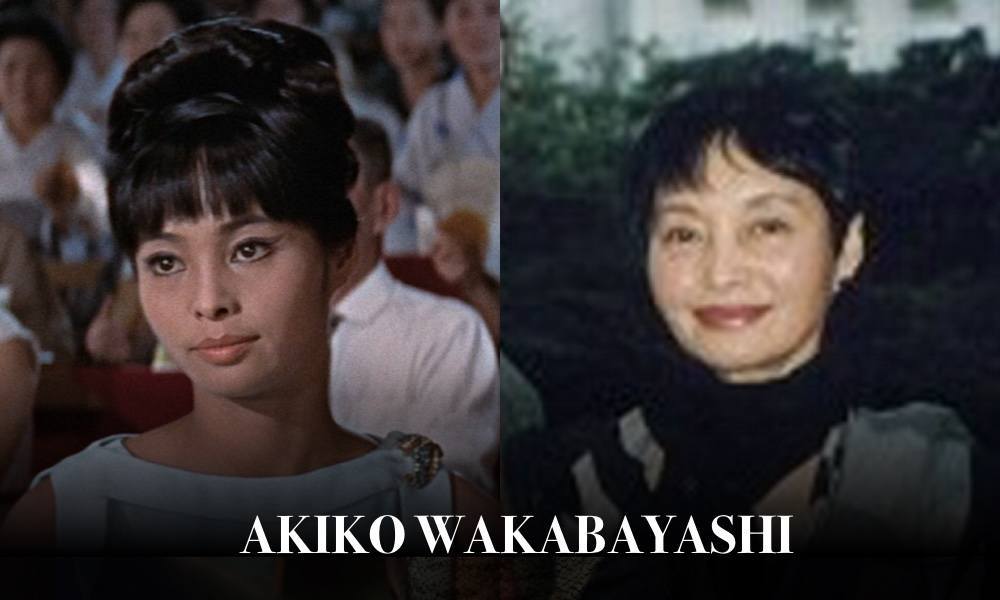 Which Bond girl do you think has aged the best? Let us know in the comments section below.