Beautiful people tend to have beautiful offspring, as illustrated by the celebrity kids on this list. Some of Hollywood's best looking stars have given birth to children that seem to defy the laws of physical cuteness. Somehow, even adopted children of the rich and stunning are gorgeous too. Take a look at the adorable celebrity kids below and say "awww".
10. Angelina Jolie and Her 6 Celebrity Kids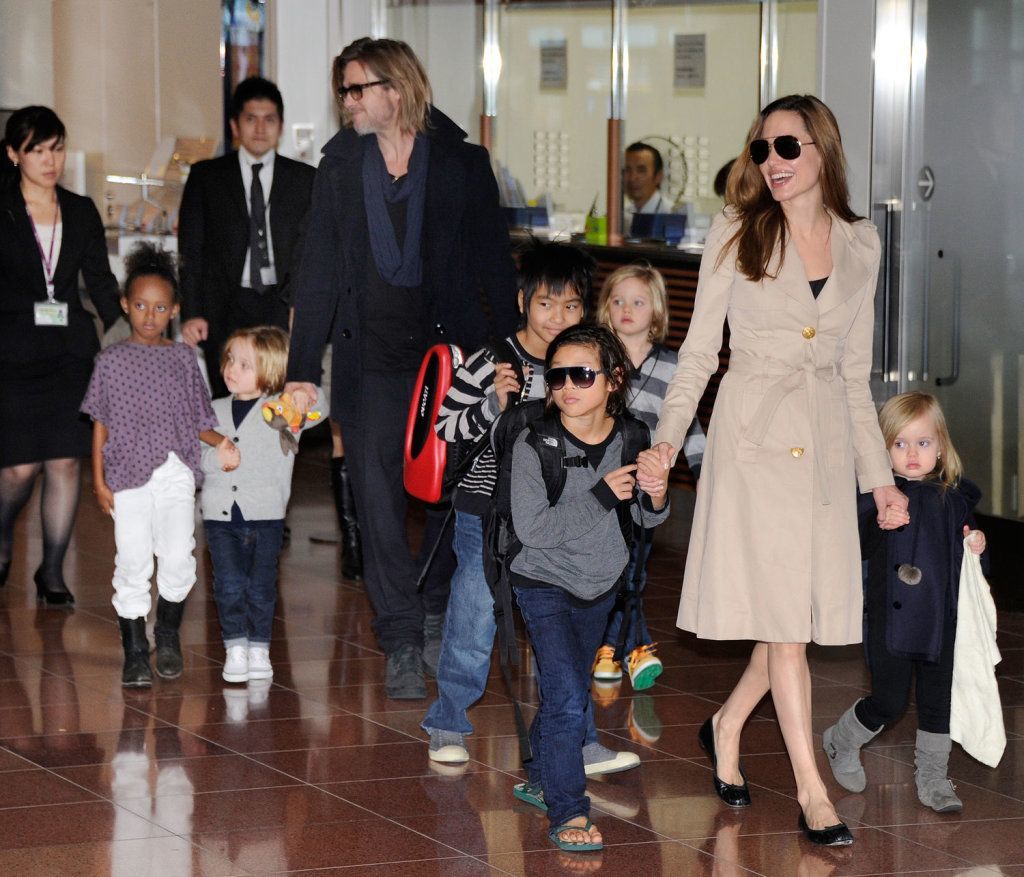 Angelina has six super-cute celebrity kids, three that she adopted and three biological that she shares with Brad Pitt. Angelina adopted her first child, Maddox (13), back in 2002 from Cambodia. Angelina then adopted daughter Zahara (9) from Ethiopia in 2005 and her second son, Pax (10) from Vietnam in 2007. Brad Pitt and Angelina share three children together: daughter, Shiloh (8) and twins, Knox and Vivienne (6). All six children have surnames of Jolie-Pitt and have since been adopted by Brad as well. Like their famous parents, all six are unbelievably adorable.