By now, you've probably heard of the Netflix hit prison series, Orange Is the New Black. What you may not know is that the series was based on a true story. Piper Kerman, the real life Piper Chapman, spent 13 months in a minimum security prison in Connecticut. Kerman wrote a book about her experience and Weeds director, Jenji Kohan, adapted it into a TV show. The show is packed with interesting inmates, most wearing orange jumpsuits and minimal makeup. Let's take a look at what the Orange Is the New Black cast looks like outside the Litchfield prison walls!
1. Uzo Aduba
Uzo Aduba, better known as "Crazy Eyes" from the Netflix hit series Orange is the New Black, looks very different when she's out of character. Here's Uzo dolled up with hair and makeup for the 2014 Emmy Awards. She looks almost unrecognizable without that distinctive hair do!
2. Taylor Schilling
The woman who plays Piper Chapman, the goodie-goodie with a drug mule past, doesn't look too much different to us in real life. Her hair appears lighter and her eyes look brighter, but whether she's in prison attire or dressed for an event she's a stunner!
3. Danielle Brooks
Tasha "Taystee" Jefferson looks much different all glammed up than she does in her prison jumpsuit. The notorious loud mouth and funny lady actually graduated from Juilliard in 2011. No big surprise, as we think she's one of the most talented actresses on the show. One writer from the Daily Beast even said that Brooks was "the breakout actress of the show and one of the most refreshing and exciting new talents of 2013."
4. Dascha Polanco
Dascha plays Dayanara Diaz on the Netflix series. She's the beautiful Latina who falls for one of the prison guards. Polanco was originally born in the Dominican Republic and moved to the US at a young age. Her role in Orange Is the New Black was her first full-time acting job. She says was nervous to break into the acting field because she isn't a typical skinny starlet. We think she's a beautiful woman who should appreciate her curves!
5. Yael Stone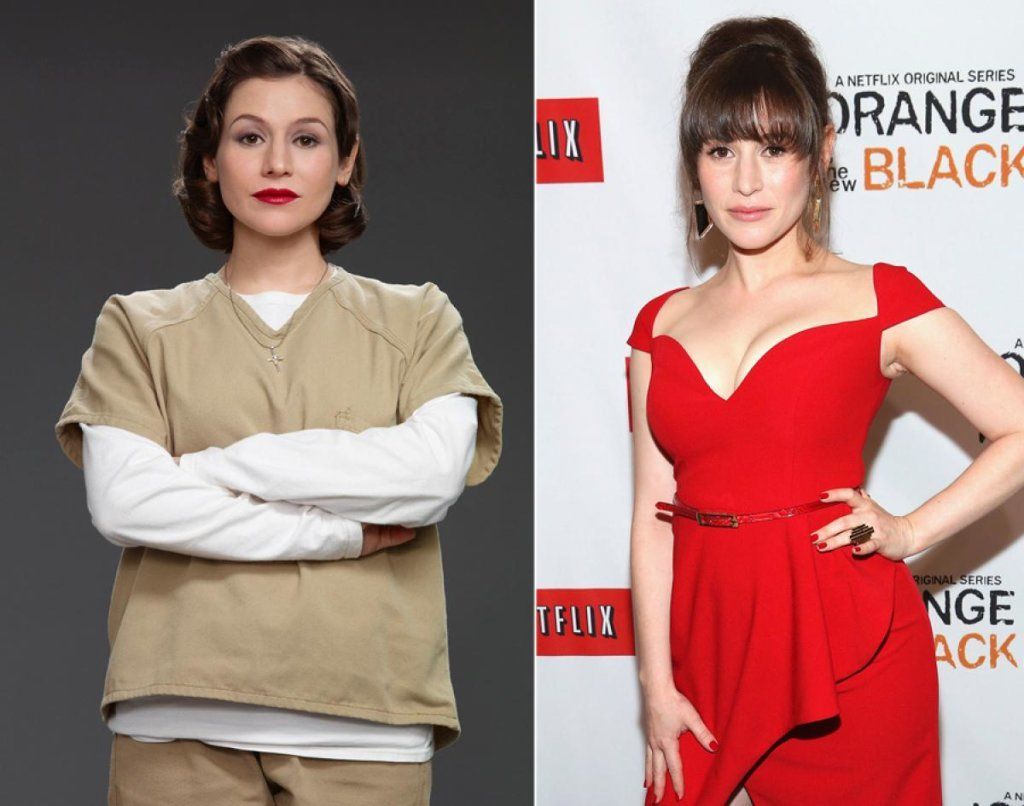 Yael plays Lorna Morello, the woman obsessed with planning a wedding to her fiancee, Christopher, on Orange is the New Black. Stone originally hails from Sydney, Australia and has been very active in Australian theater. We're amazed that she can mimic a Jersey accent so well!
6. Laura Prepon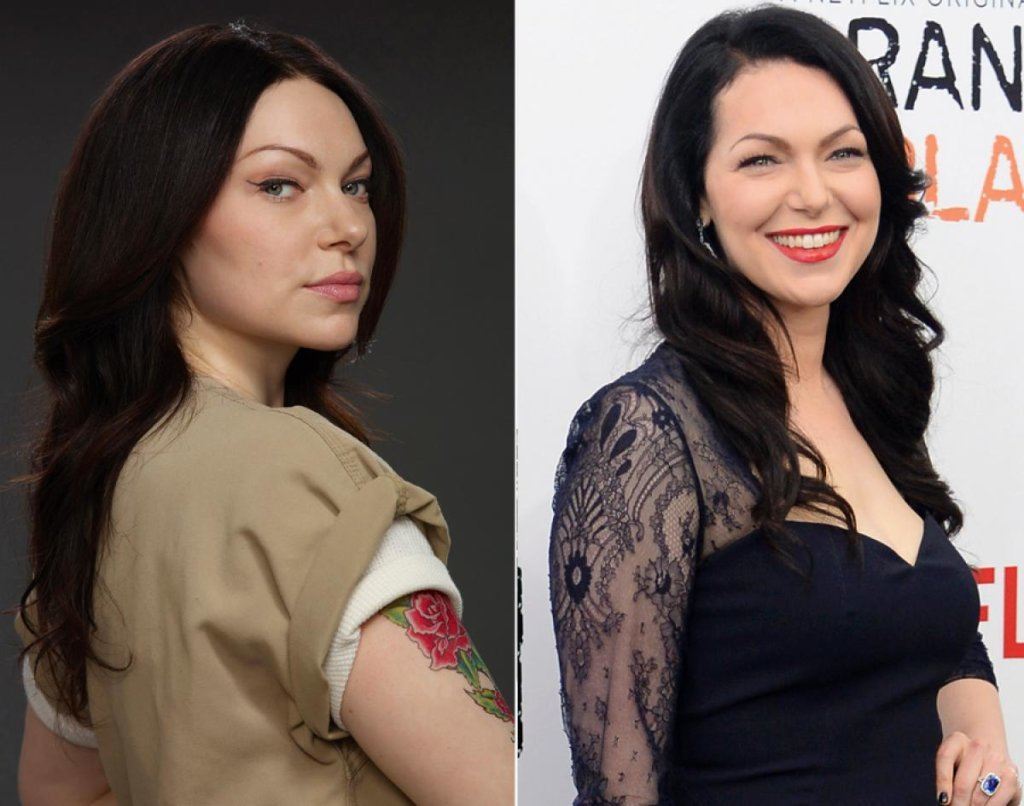 Starring in Orange Is the New Black has been Laura's biggest role since she left That 70's Show, back in 2006. Prepon plays Alex Vause, the ex-girlfriend of Piper Chapman, who actually turned Piper into the feds for her involvement in a drug trafficking ring. Things get interesting between the two ladies on the show, and we can definitely feel the chemistry. Laura looks beautiful on and off the show!
7. Natasha Lyonne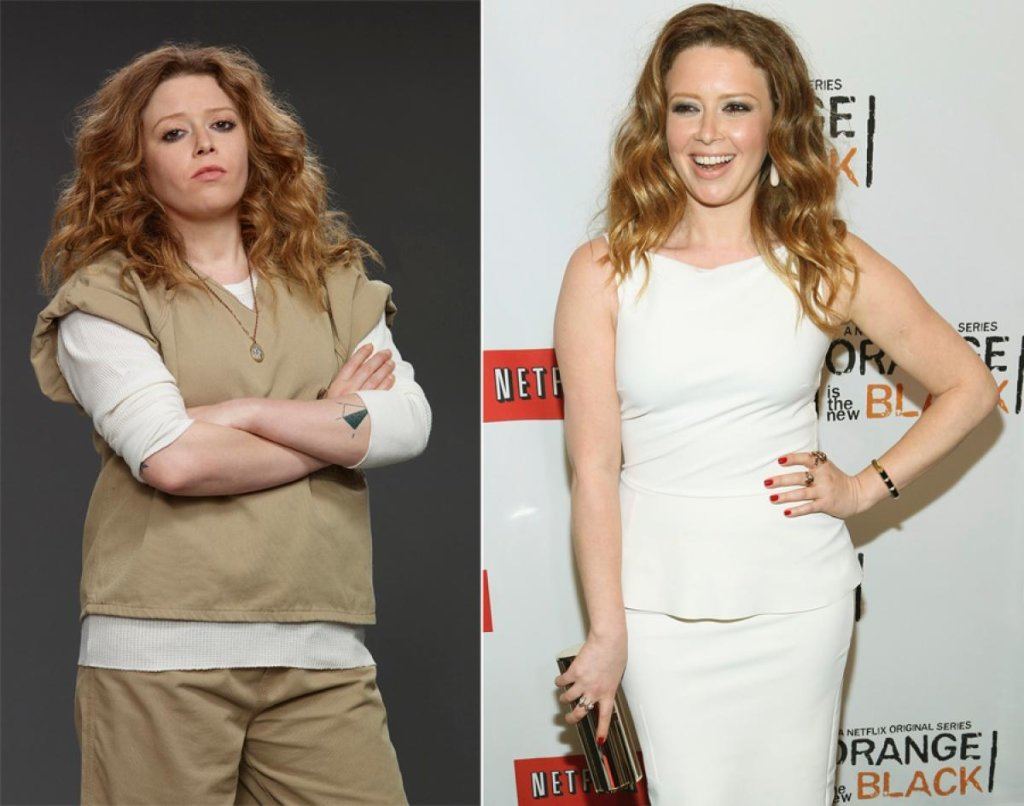 Natasha, who plays Nicky Nichols, the sarcastic ex-Upper East Side druggie, stays clean with help from her prison mom, Red. Natasha can also relate to her character quite well. She had a privileged upbringing in Manhattan but turned to drugs and alcohol to rebel, similar to her character Nicky's path. You might also remember Lyonne from her recurring role as Jessica in the American Pie franchise.
8. Tayrn Manning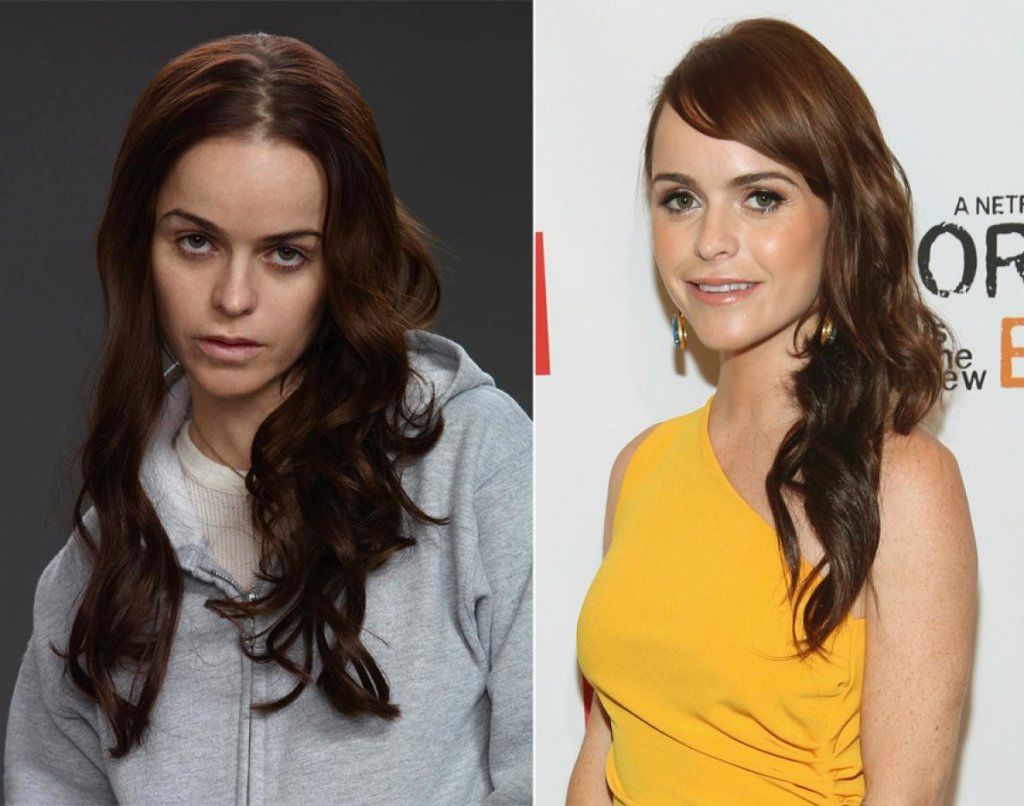 Tayrn Manning always seems to be playing in roles of down and out characters, but she definitely has a knack for it. Manning plays Tiffany "Pennsatucky" Doggett, the ex-meth addict and born again Jesus lover who tries to convert anyone that's willing to listen at Litchfield. Manning says that she doesn't mind playing less glamorous roles because she's found her niche in the industry.
9. LaVerne Cox
LaVerne portrays Sophia Burset, the only transgender inmate at Litchfield Prison. Cox was nominated for an Emmy this year and became the first openly transgender person to do so in an acting category. We're definitely proud of LaVerne for being an advocate for the LGBTQ community! We think she looks beautiful on and off of the screen.
10. Samira Wiley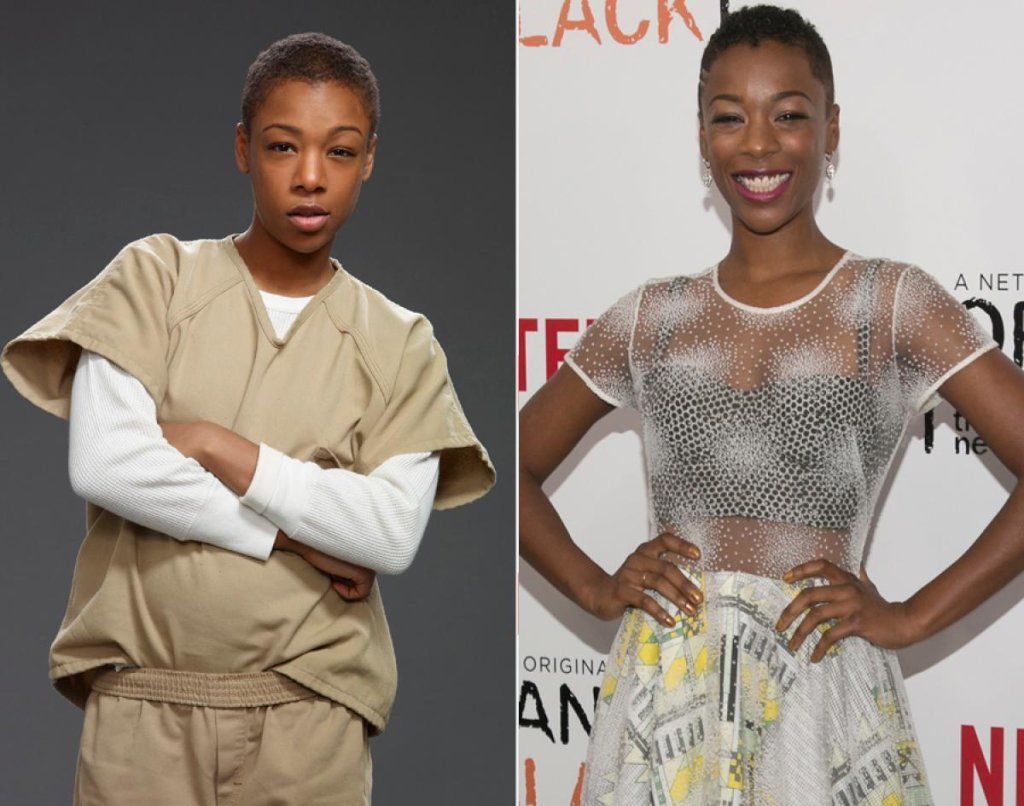 Samira portrays Poussey Washington, Litchfield's biggest jokester and best friend to Taystee on the hit series. Samira, who's originally from D.C. attended Juilliard and graduated a year prior to her cast mate, Danielle Brooks. No wonder they have such great chemistry on screen. They must have performed together at school!
11. Kate Mulgrew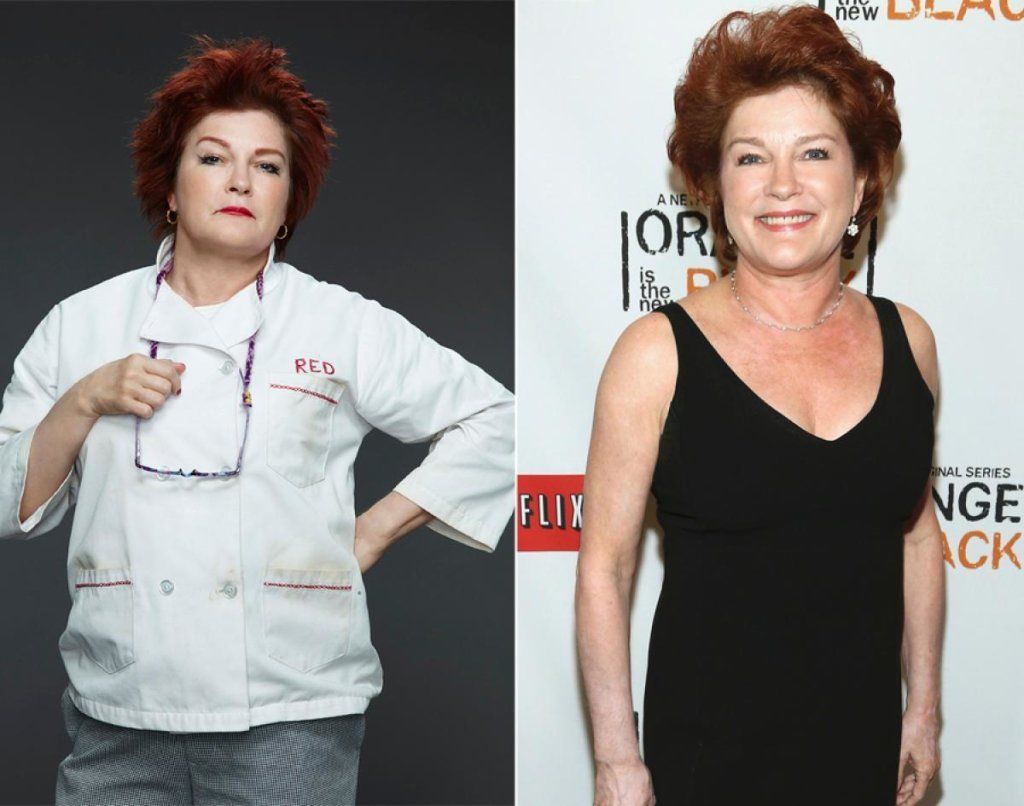 The head chef of the prison kitchen, Galina "Red" Reznikov, is played by Kate Mulgrew. On the show, Red is the leader of "Red's Girls," the majority of the white population in the prison. Before she entered Litchfield, Red owned a restaurant in NYC but had gotten involved with the Russian mafia. Kate actually grew up in Iowa to an Irish Catholic family, so we're not sure how she mimics that Russian accent so well! You may also remember Mulgrew from Star Trek: Voyager, where she played Captain Kathryn Janeway.