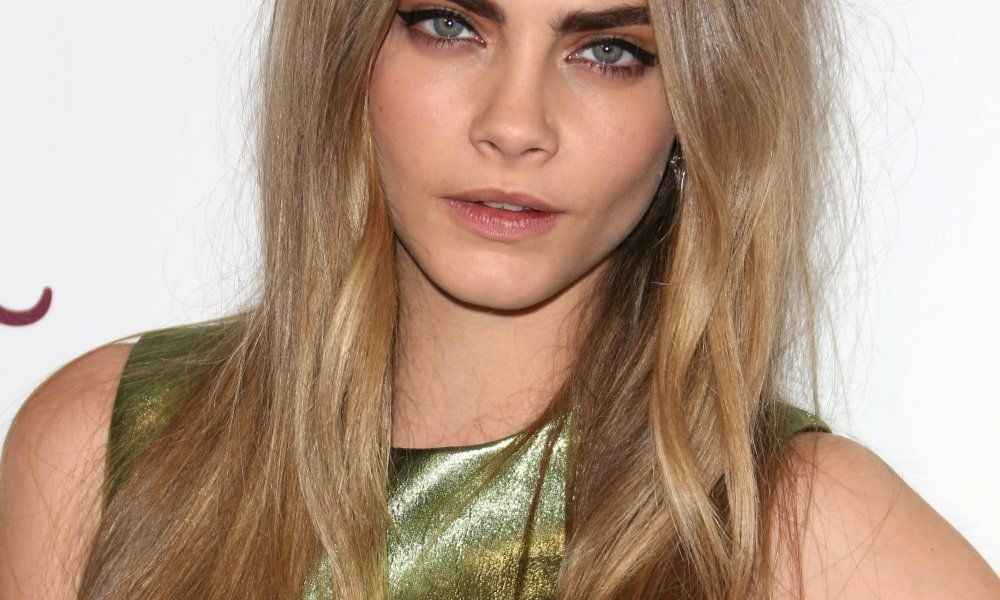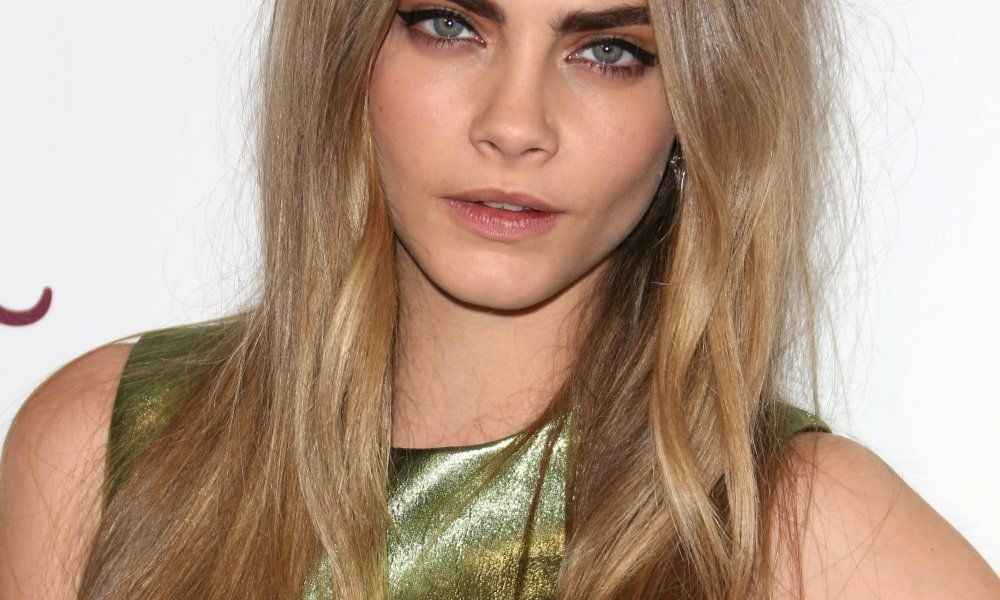 Cara Delevingne is a hugely successful young model, whose signature bushy eyebrows have landed her numerous modeling gigs. Aside from being an international supermodel, Delevinge is an acclaimed English socialite who comes from a family of social royalty. She also dabbles in acting and singing. What else don't you know about the 22-year old beauty?
1. Cara's Royal Family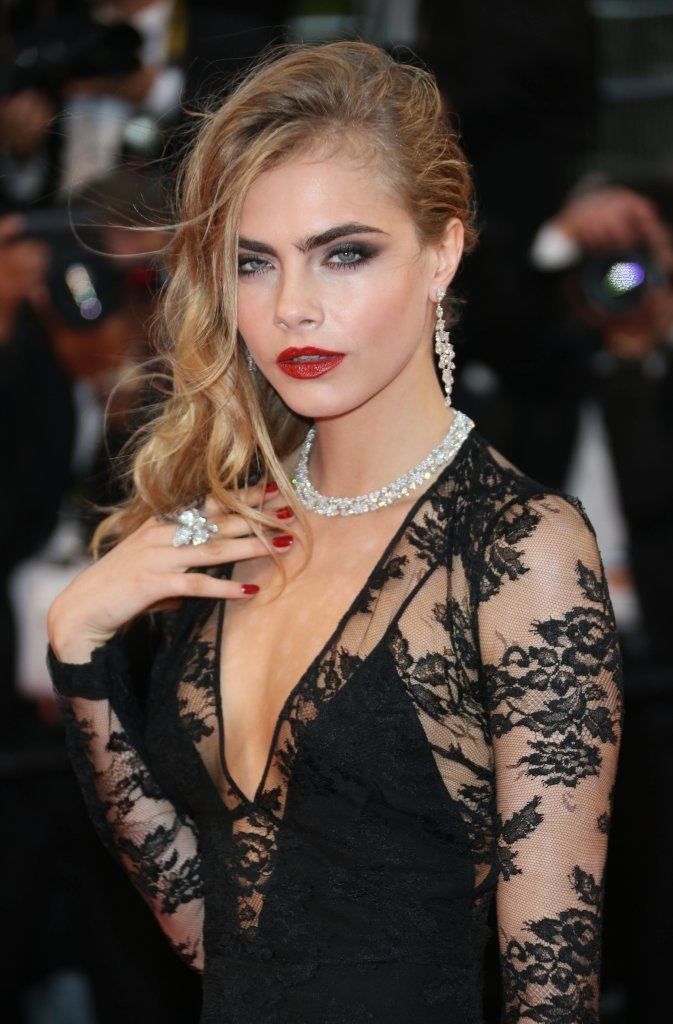 Cara Delevingne was born August 12, 1992 in London. She is the daughter Pandora Anne Stevens, a personal shopper, and Charles Hamar Delevingne, a property developer. Cara has two sisters, Chloe and Poppy, who's also a model. Her godfather is Condé Nast executive, Nicholas Coleridge, and her godmother is Dynasty actress Joan Collins. Her maternal grandmother, Janie Sheffield, was once Princess Margaret's lady-in-waiting. Two of Delevingne's great-great ancestors served as the Lord Mayor of London.
2. How Cara Was Scouted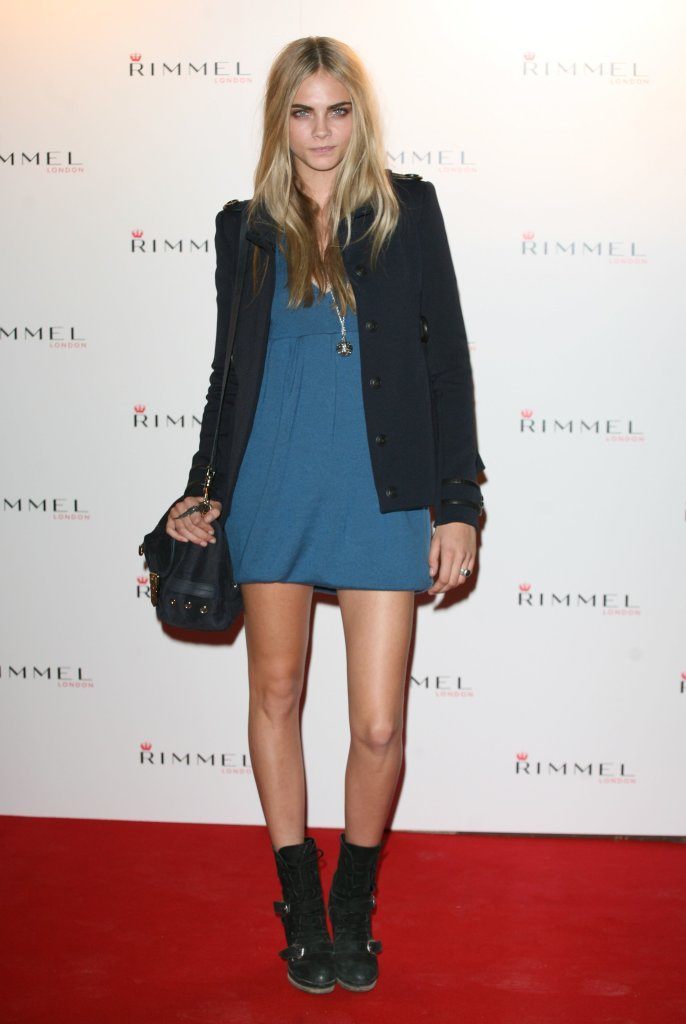 Cara was discovered by Sarah Doukas, the owner of Storm Models, who also scouted Kate Moss. Cara said "I went to school with Sarah Doukas's daughter and she spotted my sister Poppy first and then waited for me."
3. Cara's Fall Ad Campaigns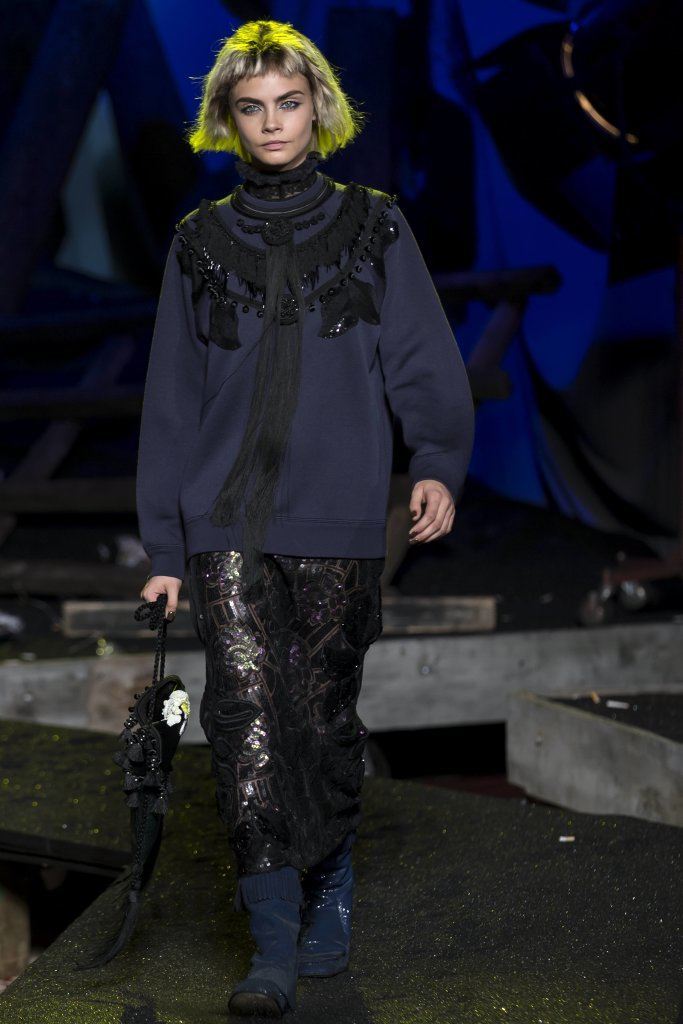 Currently, Cara is starring in five fall fashion campaigns. She's featured in Topshop, Chanel, Mulberry, Balmain, and Burberry
Prorsum this season.
4. Cara's Covers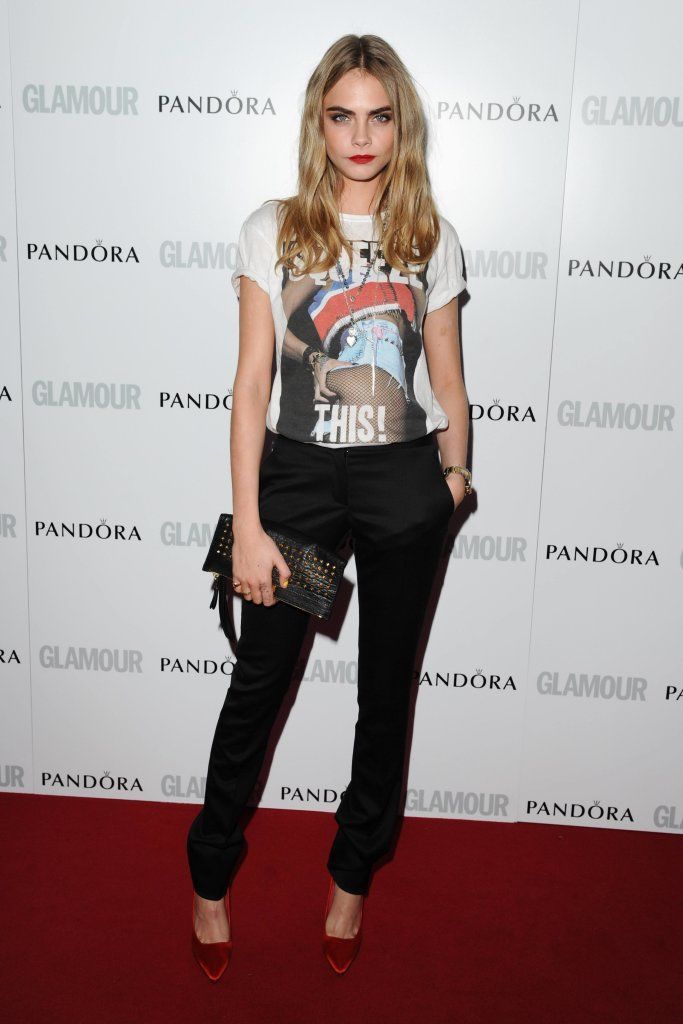 Cara has graced the front page of UK's Vogue three times. She's also been featured on the cover of Vogue (Korea, Australia, Brasil, Japan, Italia, Portugal), LOVE, i-D, Russh, Jalouse, and Style.
4. She's Been the Face Of Lots of Brands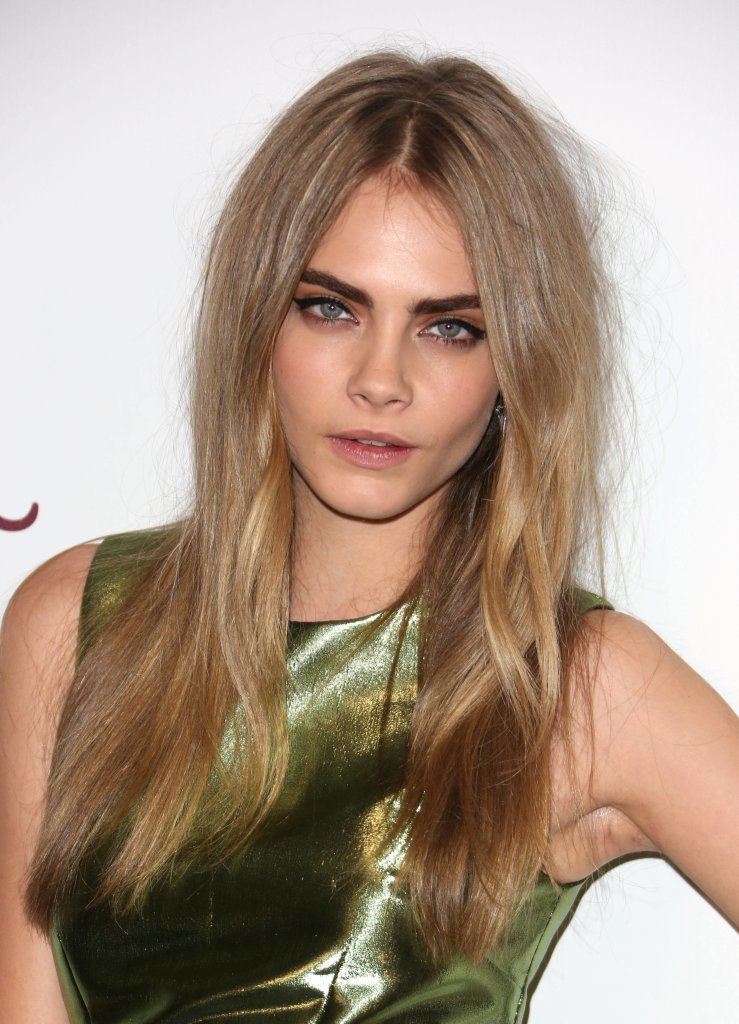 Since Cara began modelling in 2009, she's served as the face for a number of brands. Delevingne was the face of Burberry's spring/summer 2012, Chanel's Resort 2013 campaign, and DKNY in late 2012. Currently she's headlining Burberry's Beauty campaign and is an endorser for Penshoppe, a clothing brand in the Phillipines.
6. Cara's Catwalks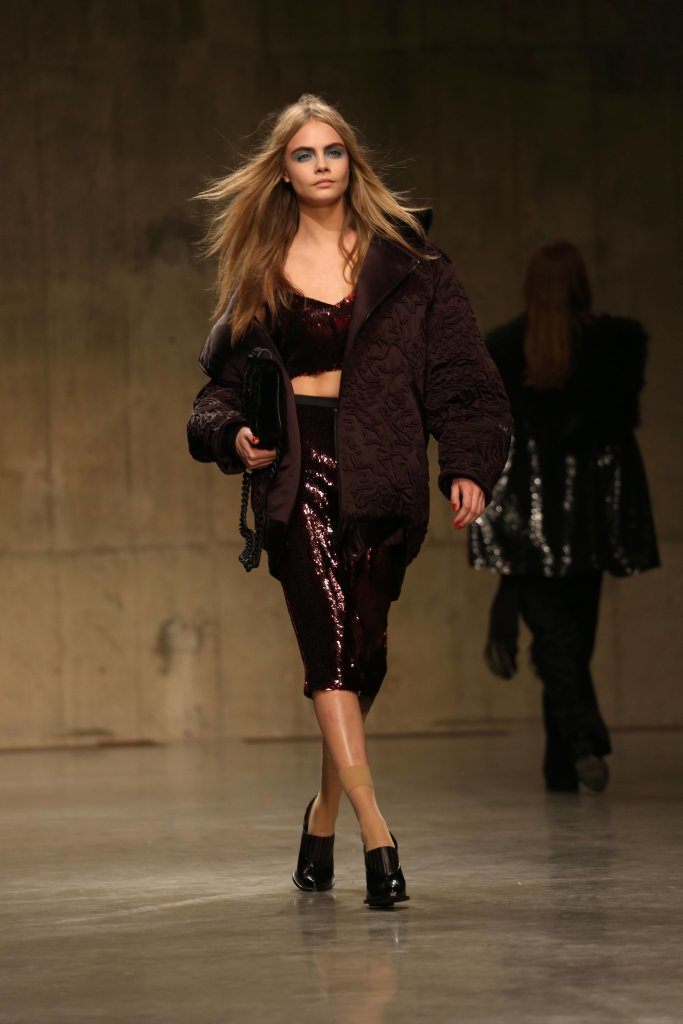 The young model has walked a number of runways at the age of only 22. Delevingne walked for Shiatzy Chen, Moschino, Jason Wu, Oscar de la Renta, Burberry, Dolce & Gabbana, Fendi, Stella McCartney, Victoria's Secret, Dsquared and Chanel, all in 2013.
7. Cara Delivingne's Tattoo Collection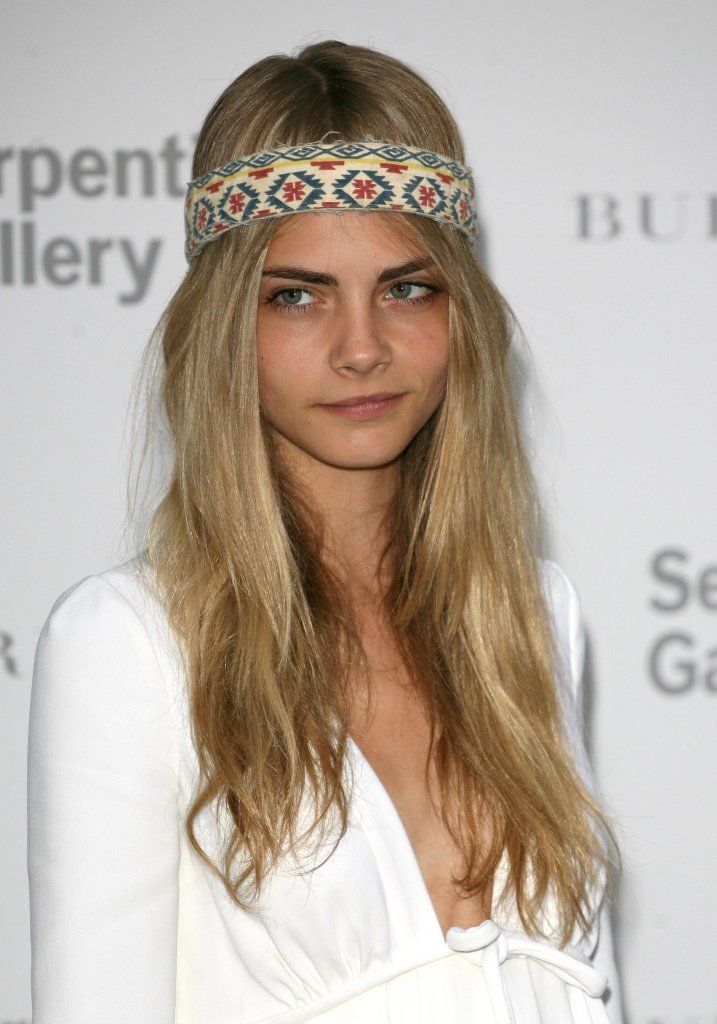 We're not surprised that the supposed best friend of Rihanna and Rita Ora has tattoos. But you may be surprised to hear how many Cara has inked across her body. The answer is 14 to be exact. Some of the model's tattoos include "Bacon" and "Made in England" on her feet, "Silence" on her wrist, "Don't Worry, Be Happy" across her chest, a lion on her index finger and roman numerals on her ribs. Model execs have asked Cara to stop inking, but she refuses.
8. Cara's Acting Career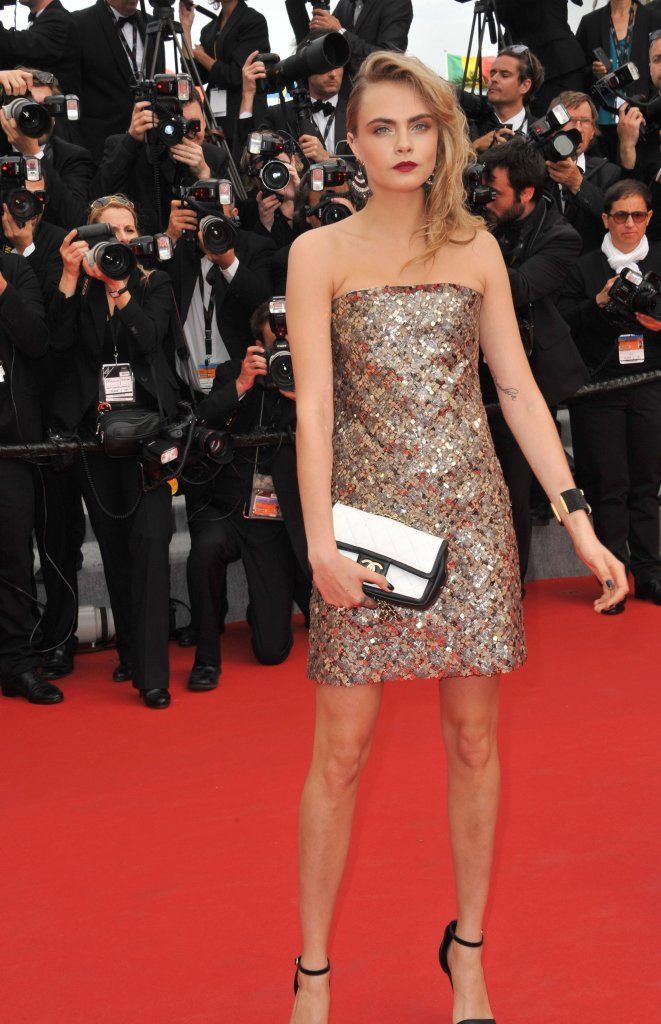 Cara starred in the Grand Theft Auto V video game as herself. She played Princess Sorokina in Anna Karenina and Melanie in The Face of an Angel. She has five upcoming projects including Tulip Fever and Paper Crowns, due out in 2015.
9. She's a Tomboy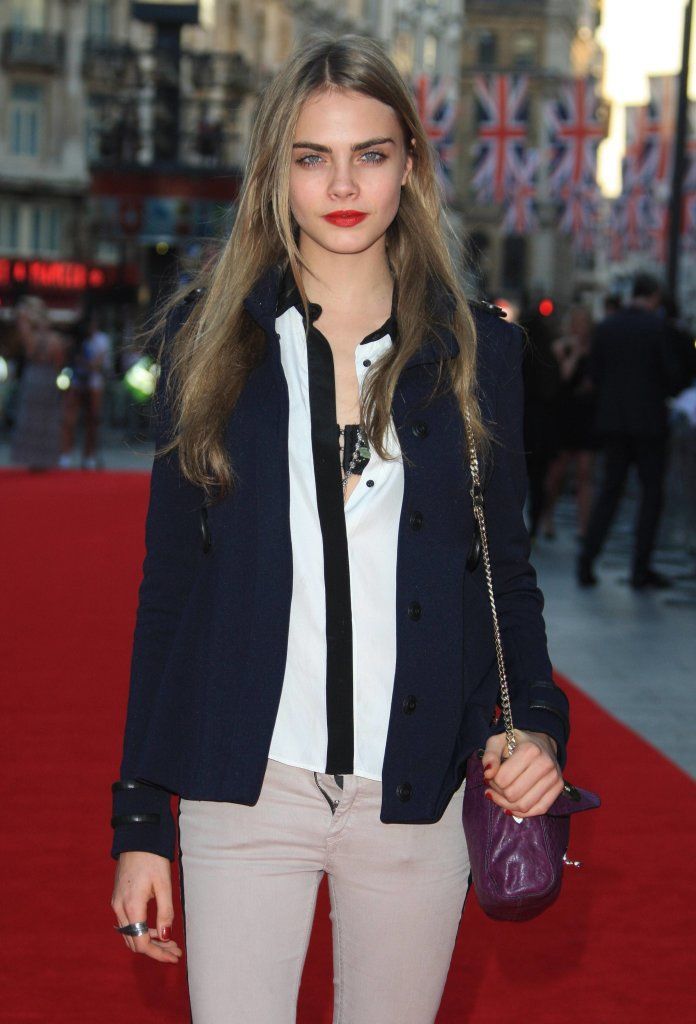 Aside from walking runways, Cara loves playing video games and sports. She said her Call of Duty name is Caradele and players are always surprised to find a girl online. Yes, she has her own headset. She also said that at her auntie's wedding she wore football shorts underneath her bridesmaid dress. She's full of surpises!