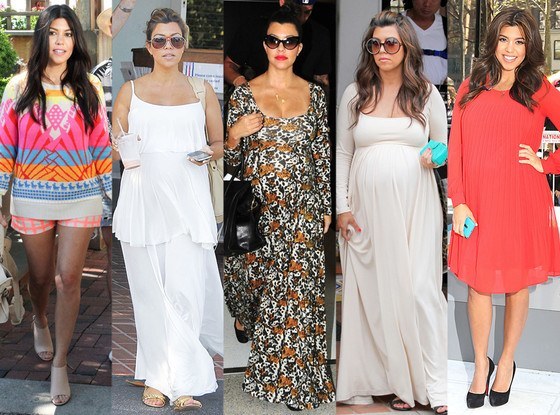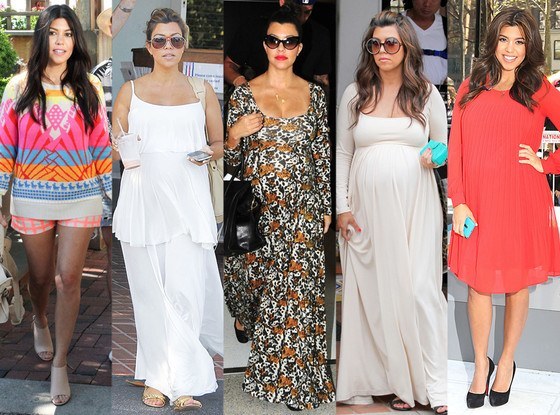 The oldest Kardashian sister is expecting her third child with partner, Scott Disick, this December. We must admit that one thing Kourtney has learned from her previous pregnancies is how to remain chic as the baby bump grows. Kourtney's sister, Kim, received a lot of heat when she was expecting, even being compared to a whale. But Kourtney's always been admired for her pregnancy style. She even pulls off white, which is usually unflattering. Let's look at 8 times Kourtney proved she can look beautiful with a bursting belly.
1. The Mom-To-Be at the Emmys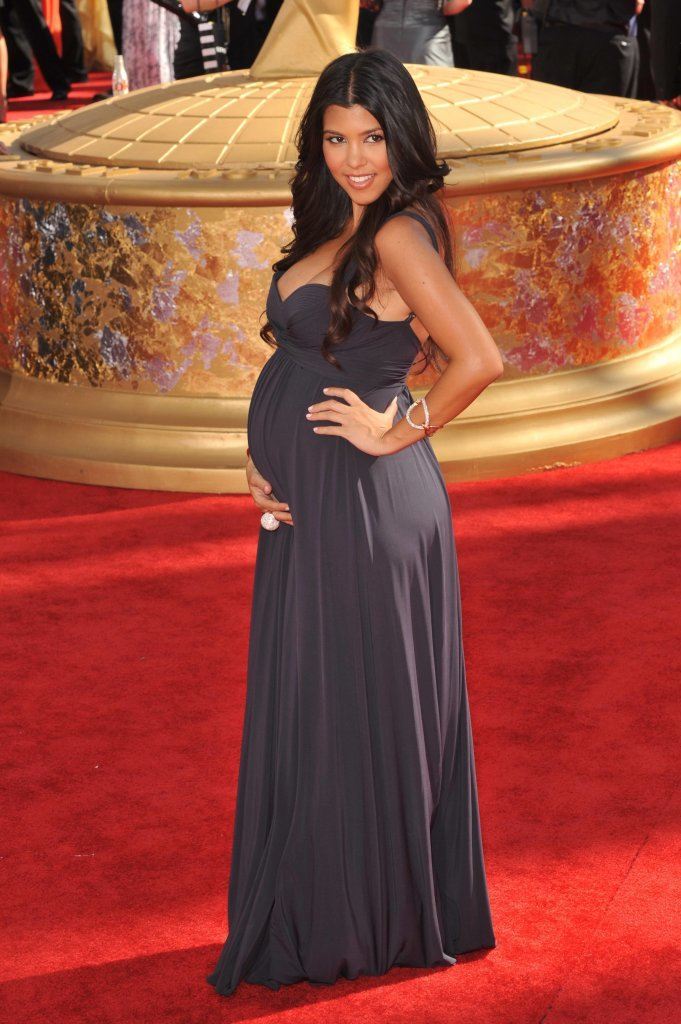 Here's Kourtney back in 2009, posing on the red carpet of the 61st Annual Emmy Awards. Kourtney's violet BCBG gown flowed perfectly over her baby bump. Can you believe that she was 7 months pregnant with Mason in this picture?
2. Kourtney's White Hot Pregnant Look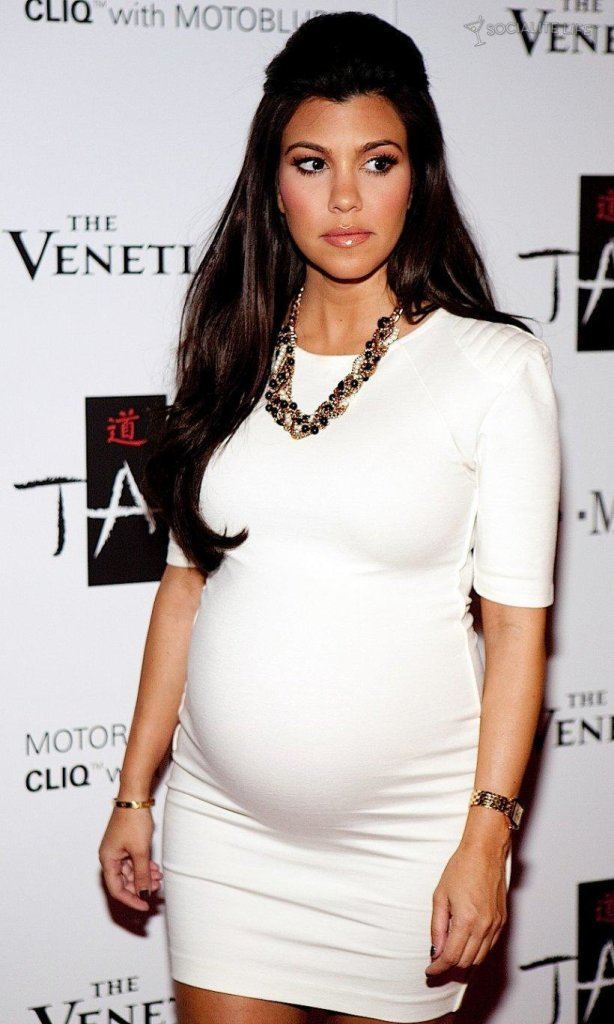 Kourtney borrowed this white H&M dress from younger sister, Kim. Both sisters were photographed in this look in the spring of 2009. Who wore it better? We honestly think Kourtney rocked it, even with her pregnant belly.
3. Kourtney Kardashian Pregnant in 2012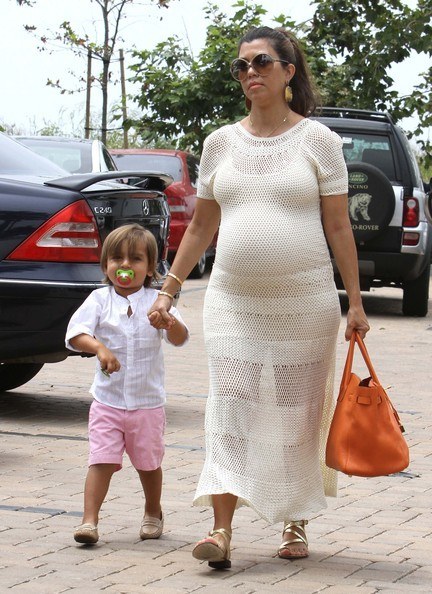 Here's Kourtney heading to lunch in Malibu with her son Mason. The reality star is glowing in a knitted cream dress, with an orange Birkin bag and gold gladiator sandals. A cool, breezy look for a hot spring day.
4. A Pregnant Kourtney Can Still Rock Designer Duds
Kourtney's nearly 8 months pregnant in this picture, but she still has time to shop at Juicy Couture in Beverly Hills. This mom-to-be looks fabulous in her collared CAMEO dress and sleek ponytail.
5. Kourtney's All Smiles With Her Boys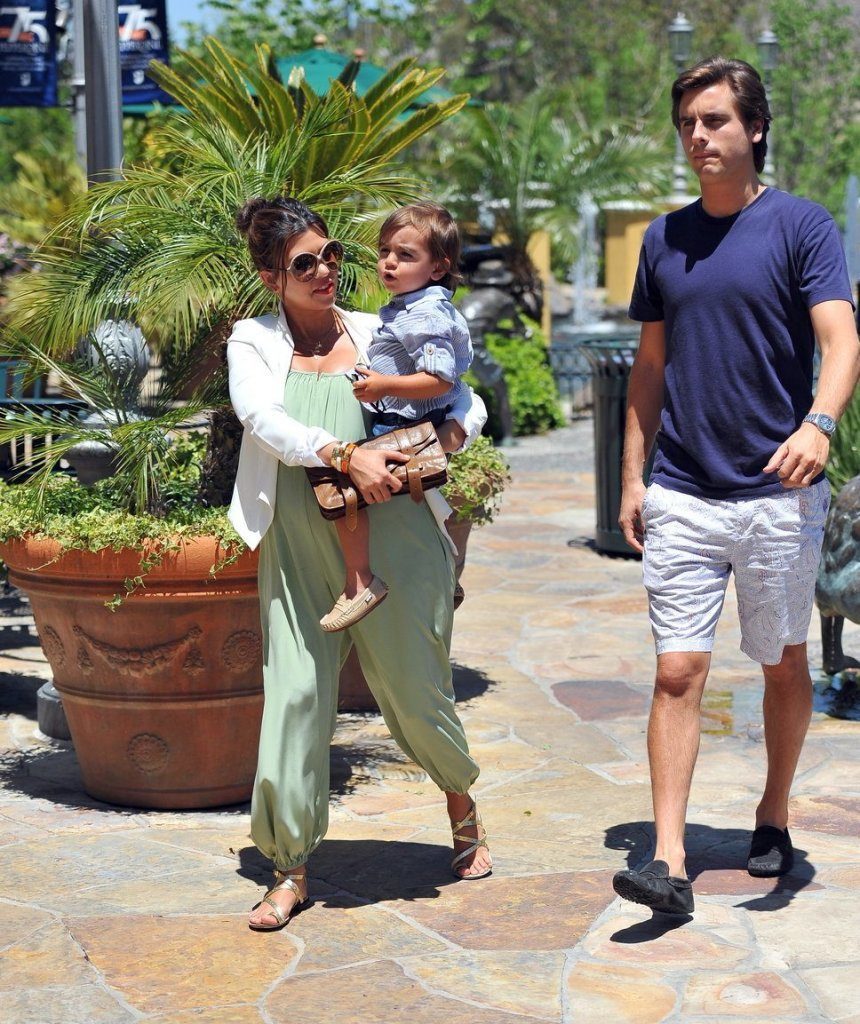 Here's Kourtney and Scott taking Mason to lunch in LA. Kourtney looks happy in a mint green jumpsuit with gladiator sandals, accessorized by bright red lipstick and 60's inspired shades. Kourt's looking chic and comfortable.
6. Lady in Red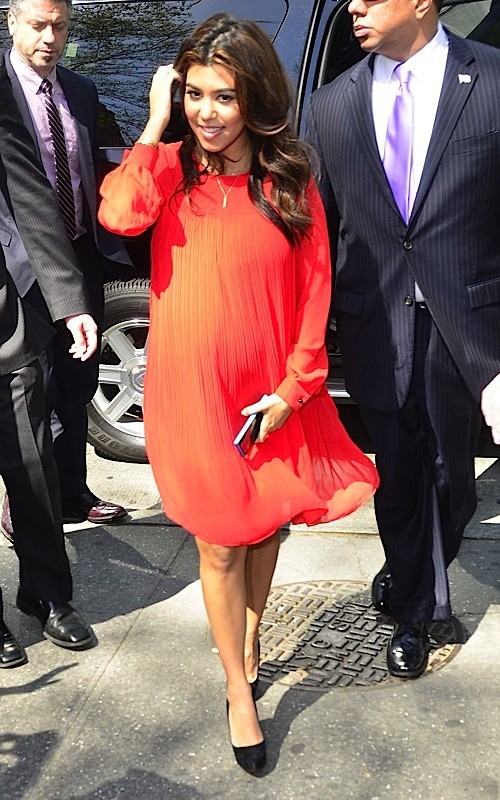 Kourtney made a bold choice when she rocked this bright red dress just weeks before giving birth to daughter, Penelope. The fabric of the dress is light and airy, perfect for a mom-to-be in the summer heat.
7. Pregnant in a Playsuit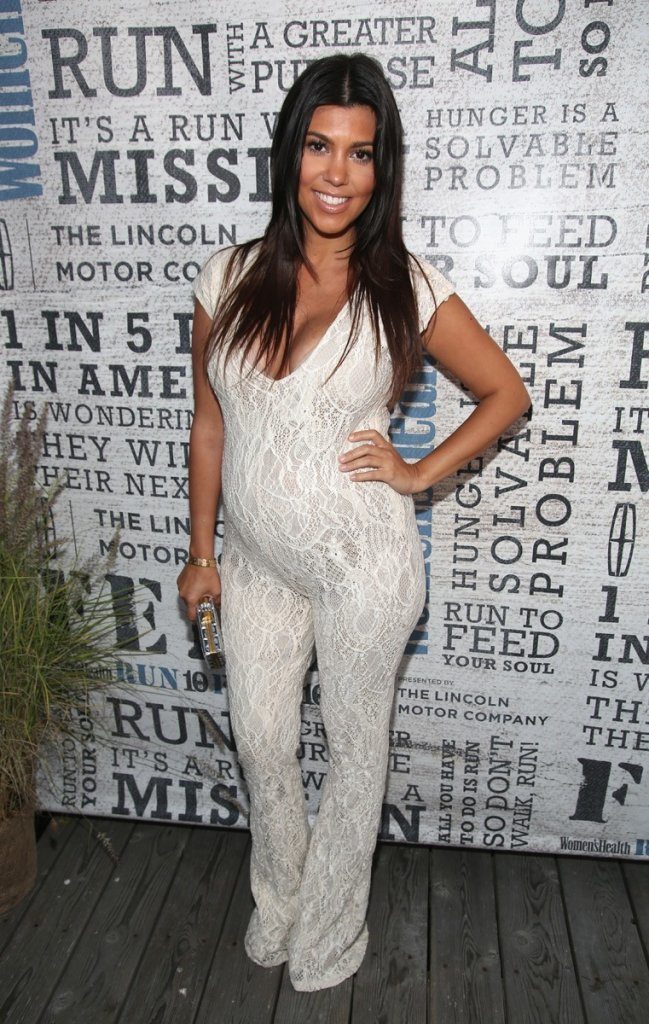 Kourtney definitely turned heads with this white lace jumpsuit, just days after announcing her pregnancy. The reality star donned this Made For Pearl jumpsuit with plunging neckline and proved to pregnant ladies everywhere that you can still look sexy when you're expecting.
8. Kourtney At 5 Months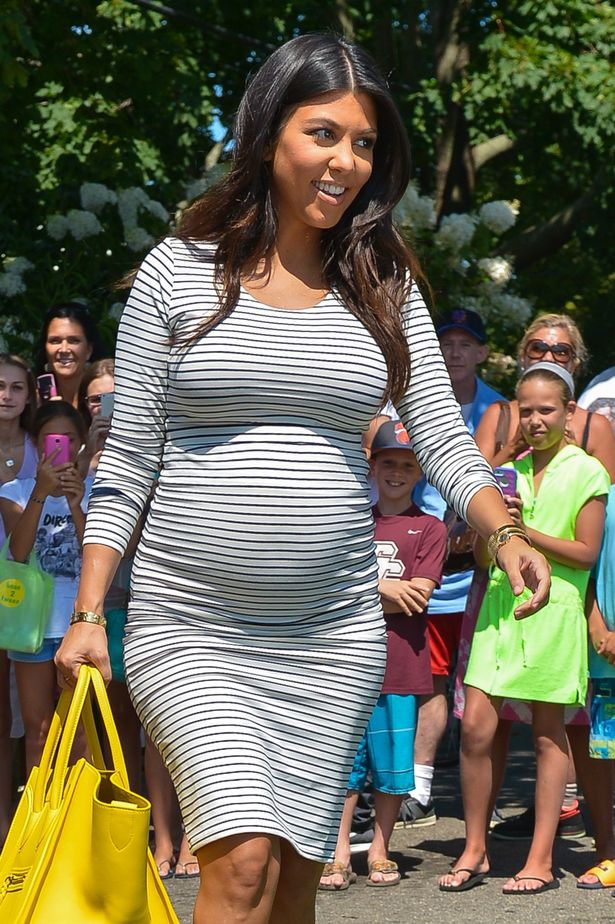 Kourtney was glowing in the Hamptons as she headed to lunch with sister, Khloe. Here's Kourtney in a cotton pin-stripped summer dress with a bright yellow tote. The 35-year old looked very happy to be expecting again.