North West is the adorable baby girl shared by Kanye West and Kim Kardashian. But we're sure you already knew that. North is already following her mom's fashionista footsteps. At only 14 months, she's already been featured wearing designer duds by Hermes, Givenchy, Chanel and Oscar de la Renta. So let's take a look at the 10 best pictures of baby Nori showing off her style.
1. North's First Photo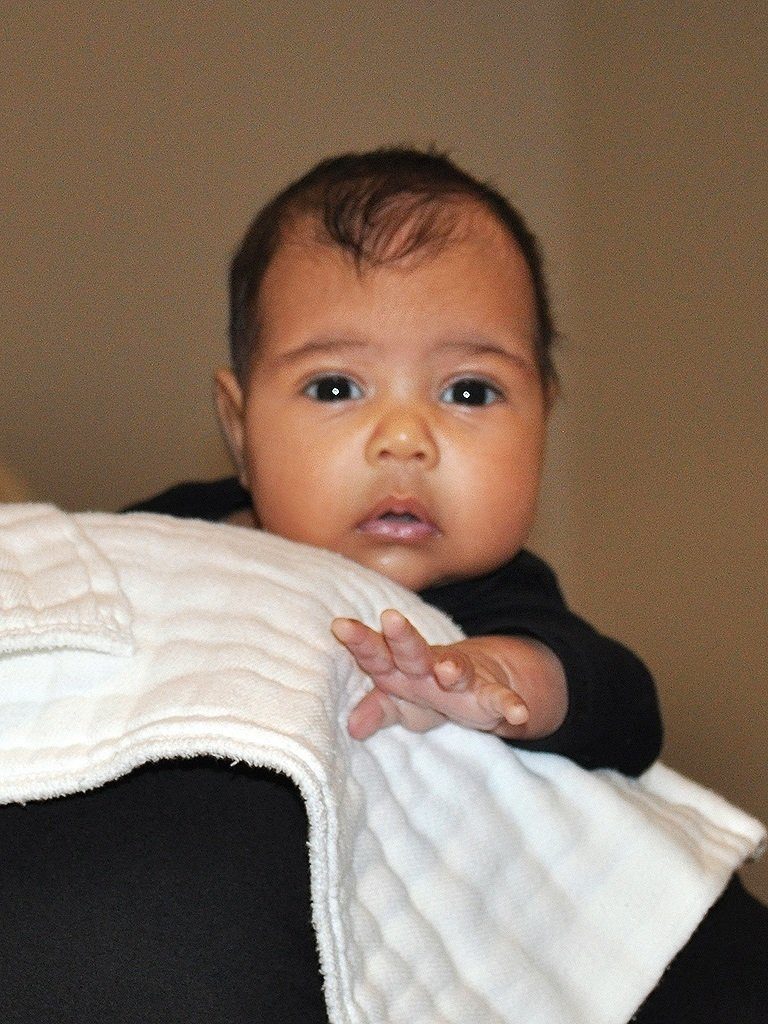 This was the first photo of North West that was released to the public. Kanye shared it on grandma Kris Jenner's talk show in August of last year, nearly 3 months after Nori was born.