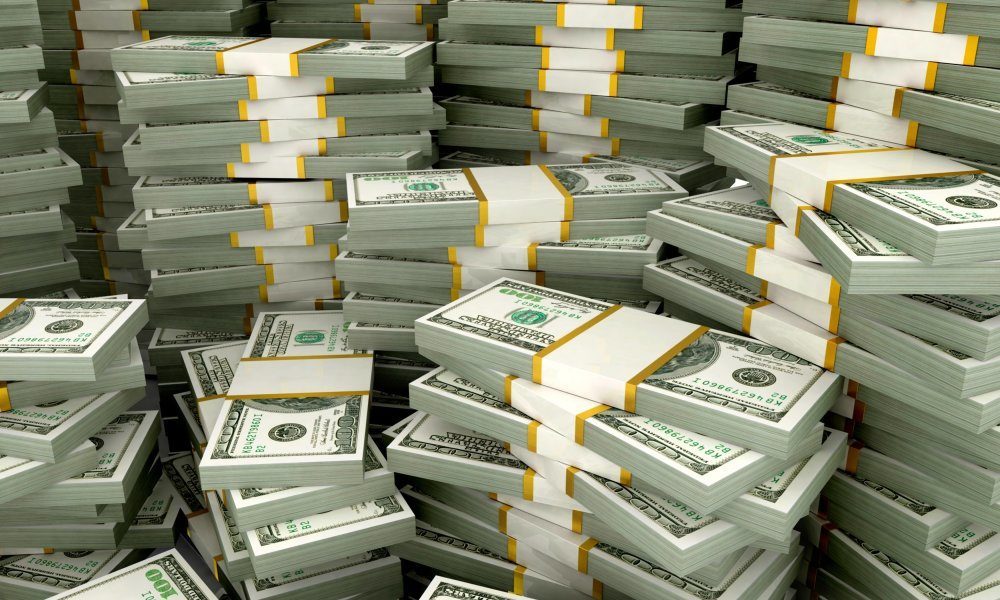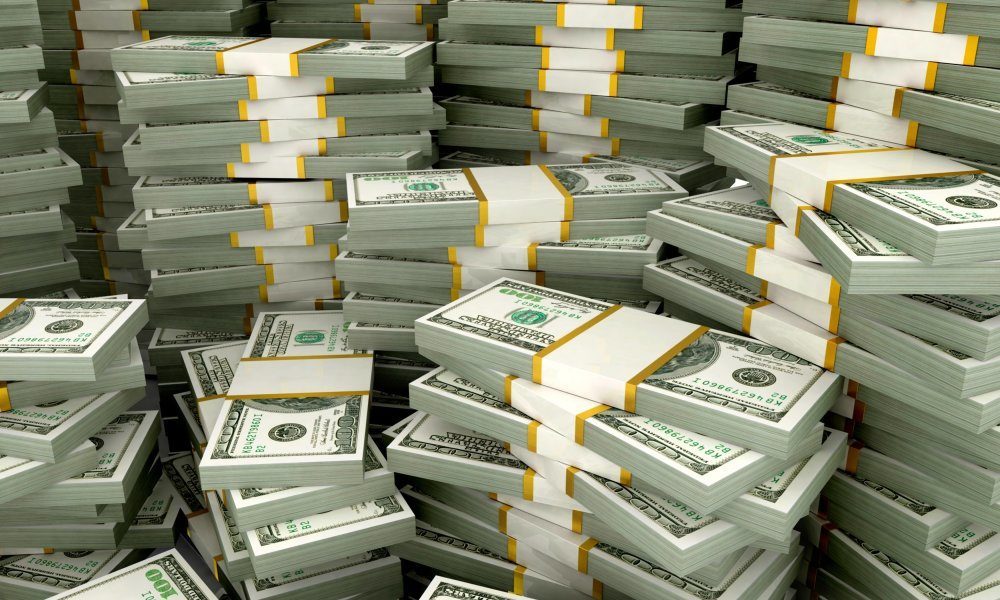 What is our fascination with extreme wealth, the the kind of unimaginable sums of money that are so vast they could never be counted? Maybe it's the toys that the super rich get to play with. Maybe it's the perceived ease with which they live their lives. Or maybe there's some small part of each of us that thinks a near infinite amount of cash would make us happy (it wouldn't). No matter the reason, throughout history humanity has always maintained a sort of reluctant love affair with the rich. Here, for your consideration, are fifteen of the richest figures throughout time.
1. Bill Gates
Okay, so Mr. Gates, as your surely know, is the planet's current number one ranking rich guy with a reported net worth of $79.2 billion. He's really on this list to give you a frame of reference, because in the grand scheme of things, Mr. Gates doesn't know a thing about personal wealth (okay, he knows more than you or me). Compared to some of the titans of history included in the list, however, Gates is simply playing for penny ante stakes.
2. Pope Innocent III
Let's start here, with maybe the most corrupt Pope in history (and that's saying something). While most of the people on this list certainly accrued their fair share of power along with their vast fortunes, Pope Innocent III accrued so much power he didn't necessarily need wealth. Early in the thirteenth century, Innocent claimed power over the entirety of Europe's various monarchies (and actually got it, too). Of course he leveraged that influence into the disastrous Fourth Crusade, but, hey, that's poor people's problems. Even better, Pope Innocent also gets to go down in history as one of the most hypocritical figures in history, too, because he preached the virtues of poverty while living one of the most lavish lifestyles in history.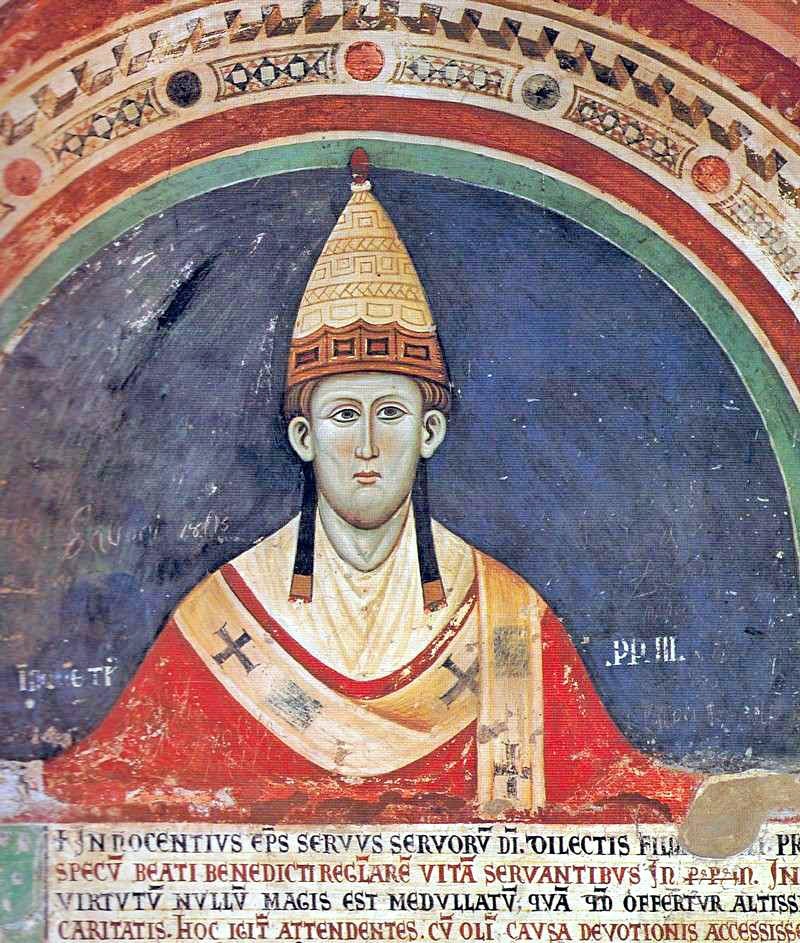 3. Alexander the Great
Okay, so there are technically no real numbers to back up Alexander the Great's claim as one of history's richest figures, but here are the facts: By the time he was 25, he'd buckled the previously mighty Persian empire, expanding his Macedonian kingdom all the way from Greece to Egypt. By the time of his death in 323 B.C. at the age of 33, his kingdom spanned three continents and stretched about 2 million square miles. So, it's safe to say Alexander the Great had quite a chunk of change waiting for him at home.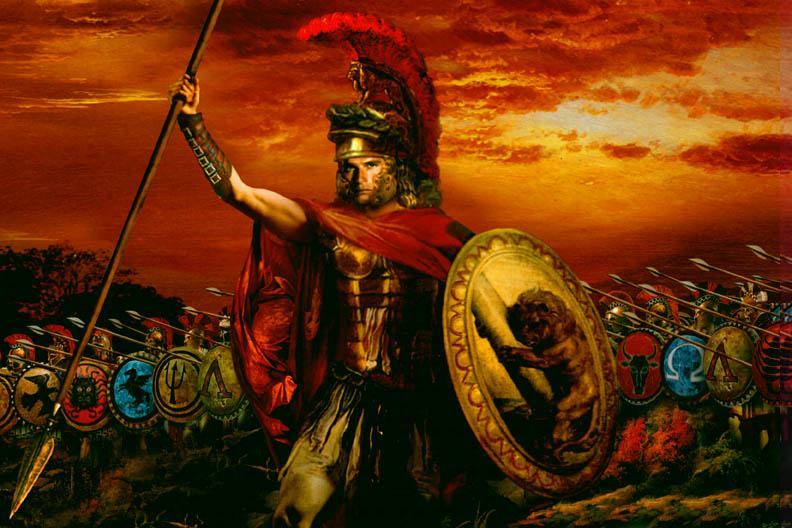 4. House of Medici
The illustrious House of Medici is another whose numbers get a little fuzzy depending on who you ask. What's known, though, is that the banking family which rose to prominence under patriarch Cosimo de Medici in the late 14th century gained so much material wealth that they were able to basically fund a big chunk of the Renaissance, they made puppets of the ruling class in Florence, and they produced four Popes over the course of their run.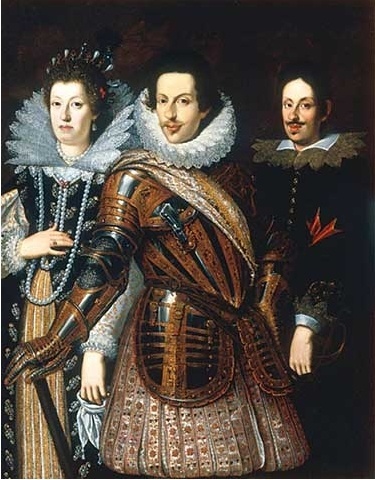 5. Tsar Nicholas II
Tsar Nicholas II was the last ruling monarch of Russia. This opulent gentleman had an adjusted net worth of $300 billion at a time when the Russian people were basically starving in the streets. In fact, that pile of money is one of the reasons the impoverished Russian people began to follow a lanky fellow named Lenin … Anyway, the tsar was basically convinced of his supremacy and that his money would provide him a safety net, until he and his entire family were lead down to a basement one evening and gunned down. You know, for liberty.
6. Andrew Carnegie
At the height of his power, Andrew Carnegie pretty much controlled steel production in America. Beginning as, no joke, a telegrapher, he built a fortune that culminated in the creation of his Pittsburgh-based Carnegie Steel Company. In 1901, he sold CSC to J.P. Morgan for a reported $480 million. In today's dollars, that inflates to $370 billion. Unfortunately, in his later years, Carnegie went soft and gave away something like 90 percent of his fortune to charities and universities. It's hard to believe a rich guy actually had heart.
7. Henry Ford
Henry Ford may best be remembered as the man who single-handedly turned America into a car country. He was also kind of a socialist. He popularized the use of the assembly line, paid his workers an unthinkably high wage for the time (about double the average), he mandated a 40-hour work week, and he paid women the same rate he paid men (starting in 1916, at least). And for all that short-sighted economic stupidity, he also managed to create the world's most profitable company and still stake a claim to a fortune that would today amount to around $199 billion.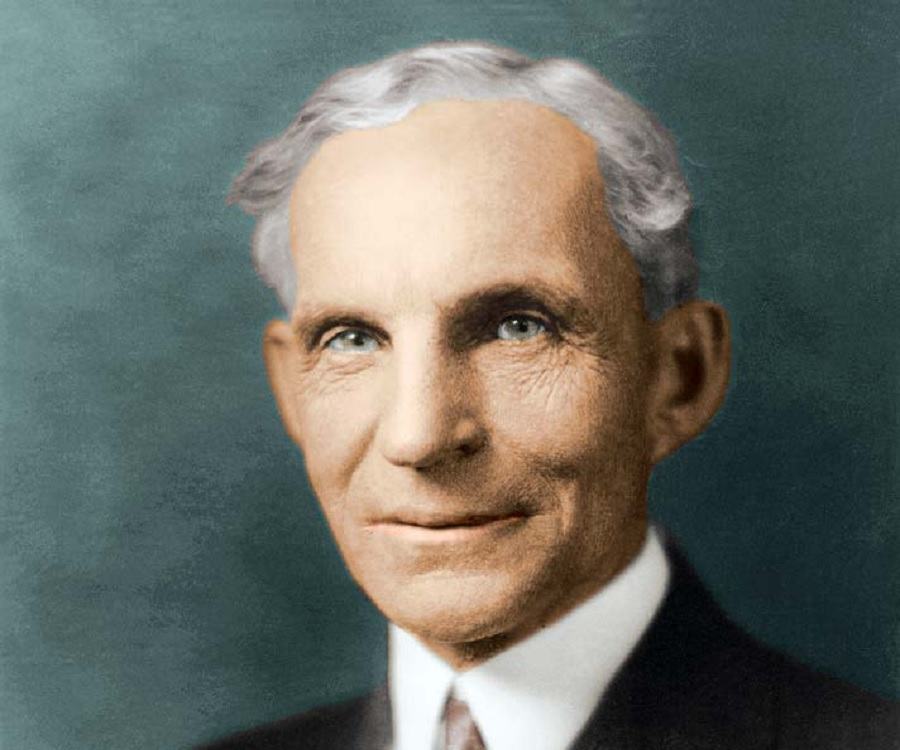 8. Jakob Fugger
Fugger was a German trader in the early 1500's who amassed a huge fortune mostly by trading textiles with Italy. Today, his total bank account would total about $221 billion, which is probably how he earned the nickname "Fugger the Rich." There's really no telling if that was a compliment or not. Admittedly, Jakob Fugger is kind of a boring figure. He never killed anyone or really conquered anything. He did pretty much buy some kid a monarchy in Germany, but mostly he just used that influence to get himself some more green. Let's just say he was one rich Fugger.
9. John D. Rockefeller
John D. Rockefeller is like the Babe Ruth of American wealth. He was the first American worth more than a billion dollars (that's not adjusted for inflation, by the way). At one point during his career, he controlled more than 90% of the United States' oil. When Rockefeller died in 1937 (after 40 years of total retirement, it should be noted) his assets accounted for more than 1.5% of the American economy. Today, his fortune would be somewhere in the neighborhood of $340 billion or so.
10. Mansa Musa
Considered the richest person of all time, Mansa Musa (who lived from around 1280 to 1337) ruled the African nation of Mali. While Mansa Musa was in power, Mali was famous for providing 50% of the world's gold and salt (aka, the two most valuable resources in the whole of the ancient world). Recent studies have suggested that adjusted for inflation, Mansa Musa's fortune would have reached nearly $400 billion dollars.
11. Genghis Khan
Ancient conqueror Genghis Khan didn't really give two farts about material wealth. He lived in a tent and spent his life roaming around adding nations to his banner. His whole life was measured in the ruthless degradation of his enemies, and in the acquisition of land. By that measure, he was the wealthiest person who ever lived. Beginning with literally nothing (he and his mother and siblings were left for dead by their tribe when he was 10), this warrior fought, united, squashed, murdered, and burned his way to a kingdom that was nearly twice as large as his closest historical competitor.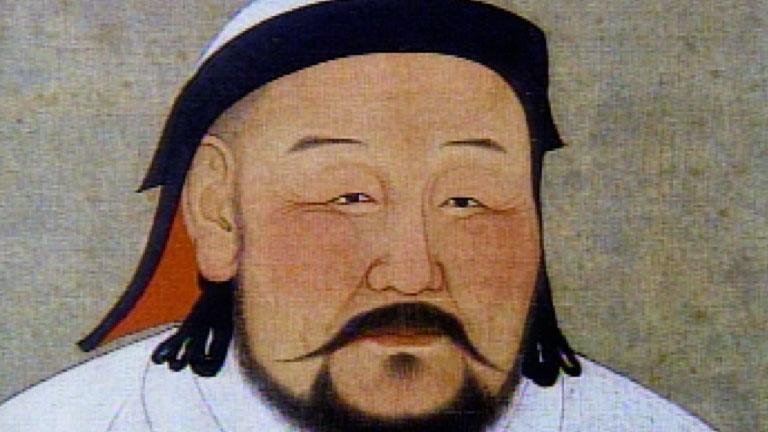 12. Joseph Stalin
The official story is that Joseph Stalin had a few million to his name as a result of being, you know, the undisputed ruler of Russia. However, consider this: The modern ruler exerted complete and total control of his nation, a massive swath of land that, during his rule, accounted for around 9% of the world's entire economic output. Adjusted for inflation, that would put Stalin's net worth at somewhere around $7.5 trillion. Too bad he was also responsible for the deaths of millions of his own people (more than a few offed by his own hand).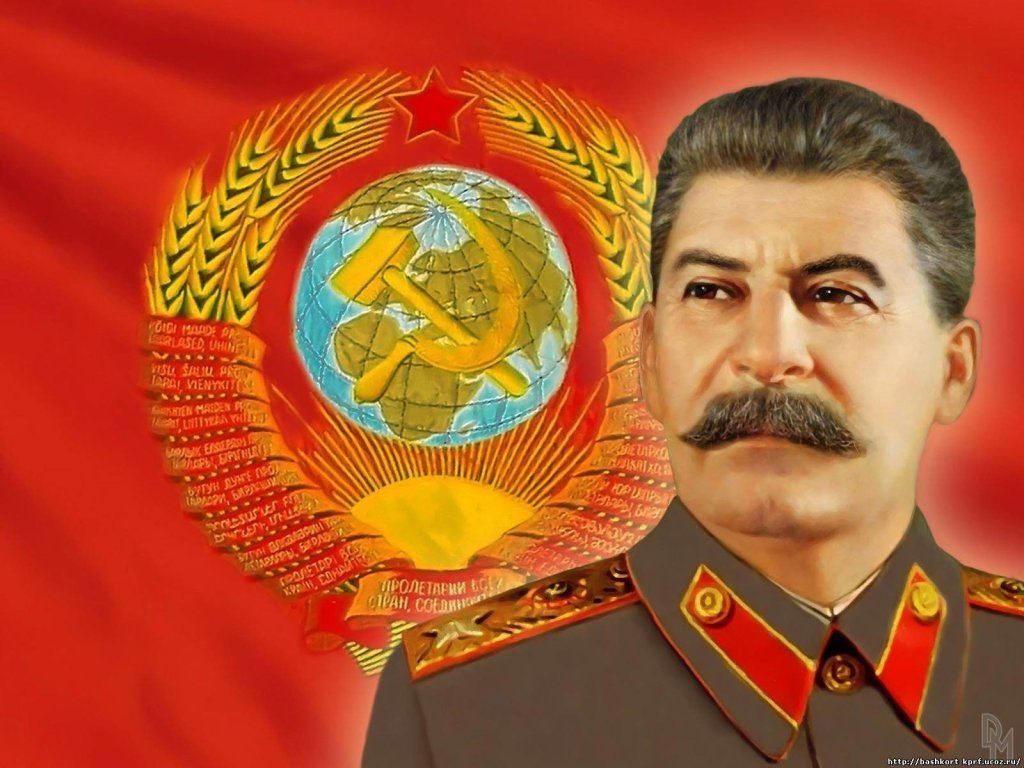 13. Akbar I
Akbar I was the most powerful emperor of India's Mughal dynasty, a guy who used his military might to expand his empire farther than anyone before him. Obviously, running the sub-Continent provided more than its fair share of wealth, especially when you consider that his empire once accounted for about a quarter of the ancient world's economy. More than anything, though, Akbar I is remembered for his endless tolerance and the magic ability he seemed to exert when converting followers.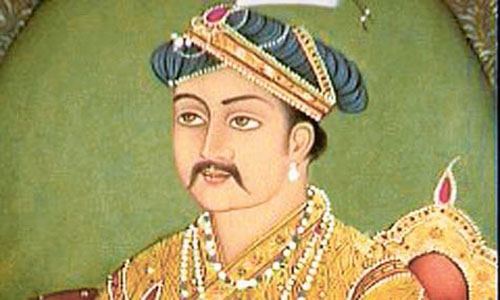 14. Augustus Caesar
As the founder and first emperor of the Holy Roman Empire (really, the coolest of all the old Empires), Augustus Caesar could lay undisputed claim to a treasury that would — if adjusted for inflation — round out to a nice $4.6 trillion. The heir apparent to his great-uncle Julius Caesar, Augustus rounded up (and then double-crossed) some Roman A-listers before uniting Rome under his control. Thanks to the period of peace he presided over, as well as his genius for cunning, no one really put up a fight when he took the reigns of the Empire.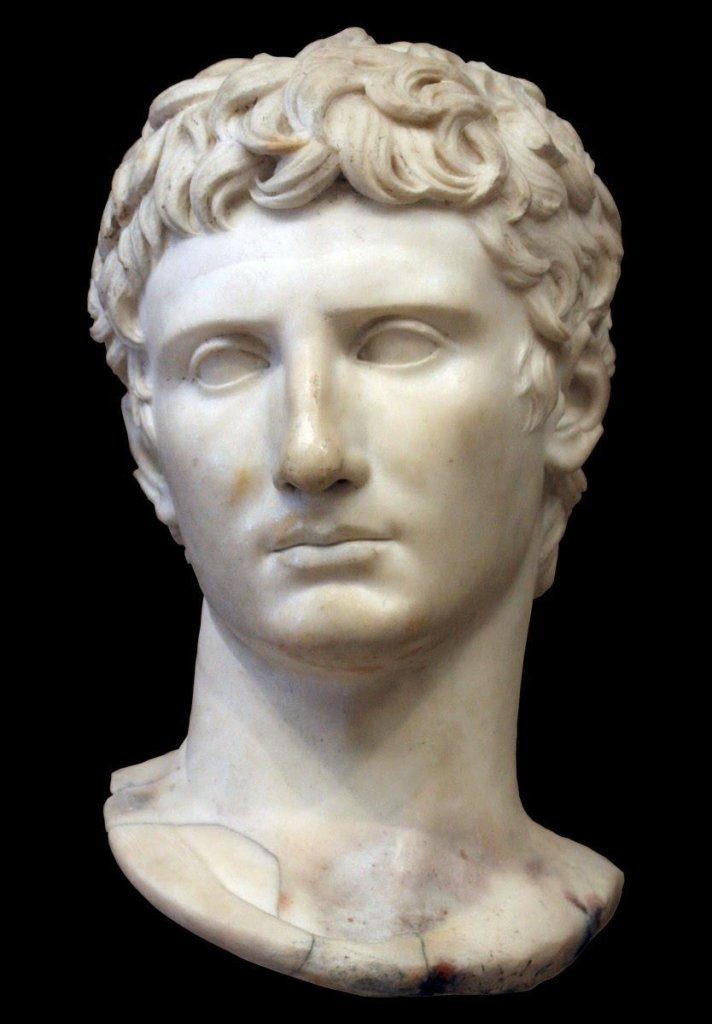 15. Tutankhamun
The most famous pharaoh of Egypt, Tut is also the only one whose wealth we can truly measure. Because, if the stories are to be believed, you may have to ultimately give the title of richest pharaoh to either Amenhotep III (the guy in charge when Egypt was at it's material height) or Ramesses II (the Bible pharoah, and the one responsible for a significant portion of Egypt's coolest giant statues). Anyway, back to Tut, who gave the modern world some idea of the vast fortune of the ancient Egyptian pharaohs. His tomb was loaded down with incredible artifacts, jewels and gold, which would have only been a smattering of the wealth belonging to the Pharaoh of Egypt.