Making love last in Hollywood seems to be a near-impossible feat. We're always hearing about relationships ending and marriages dissolving. When star couples tie the knot, divorce is almost expected at some point down the road. We can't help but be cynical, considering the poor track record of many famous unions. However, there are some enduring celebrity love-matches that have stood the test of time. Some have even managed to hold it together for more than a quarter century of wedded bliss. That's quite an accomplishment for any couple, but especially one in showbiz. Here are 10 of the longest Hollywood marriages that are over 25 years strong.
1. Kyra Sedgwick and Kevin Bacon
Can you believe these two have been married for 26 years? The Closer and Footloose stars were wed on September 4, 1988 and have two children now in their twenties. As is common in this industry, the couple met on set while filming Lemon Sky. Apparently it wasn't love at first sight, though. Kyra thought Kevin was a little stuck-up at first, but he eventually turned things around.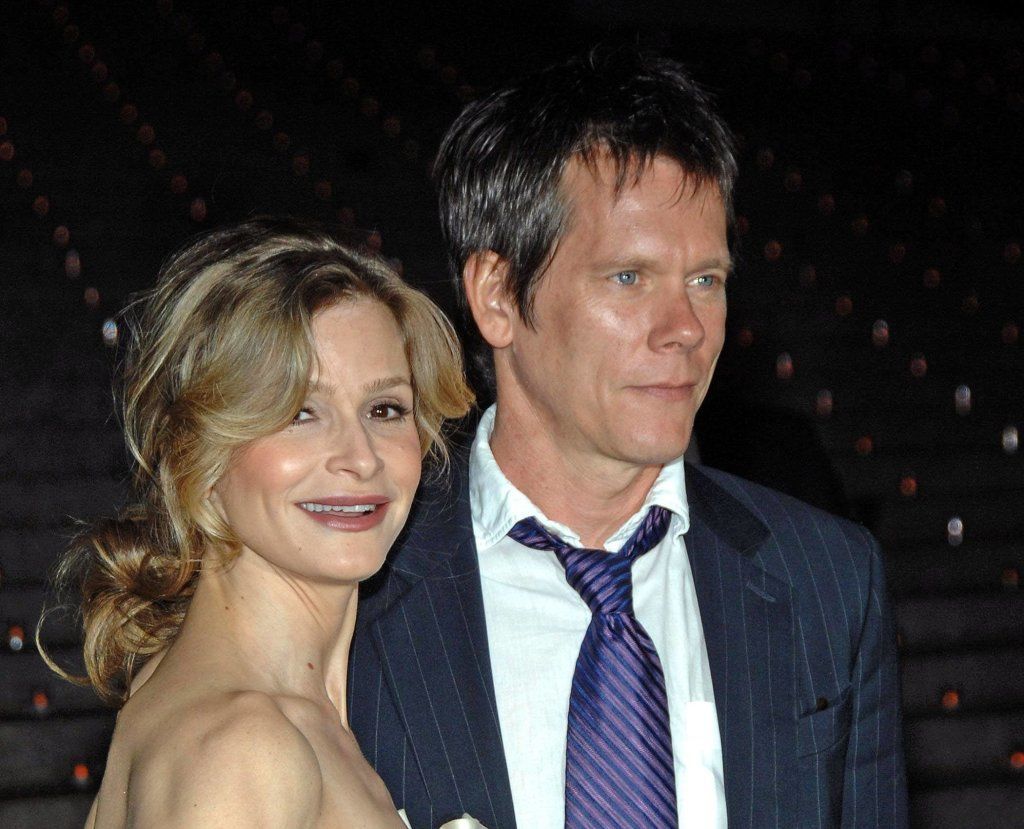 2. Tracy Pollan and Michael J. Fox
This rock solid couple has also been official for 26 years, getting hitched on July 16, 1988. Together they have raised a family of four kids – three girls and a boy. The twosome met while starring together as boyfriend and girlfriend on Family Ties, but that's not when sparks began to fly. It wasn't until they later worked together on the movie Bright Lights, Big City that these two became one. They have stuck together through Michael's health challenges, and are both active fundraisers in the fight against Parkinson's.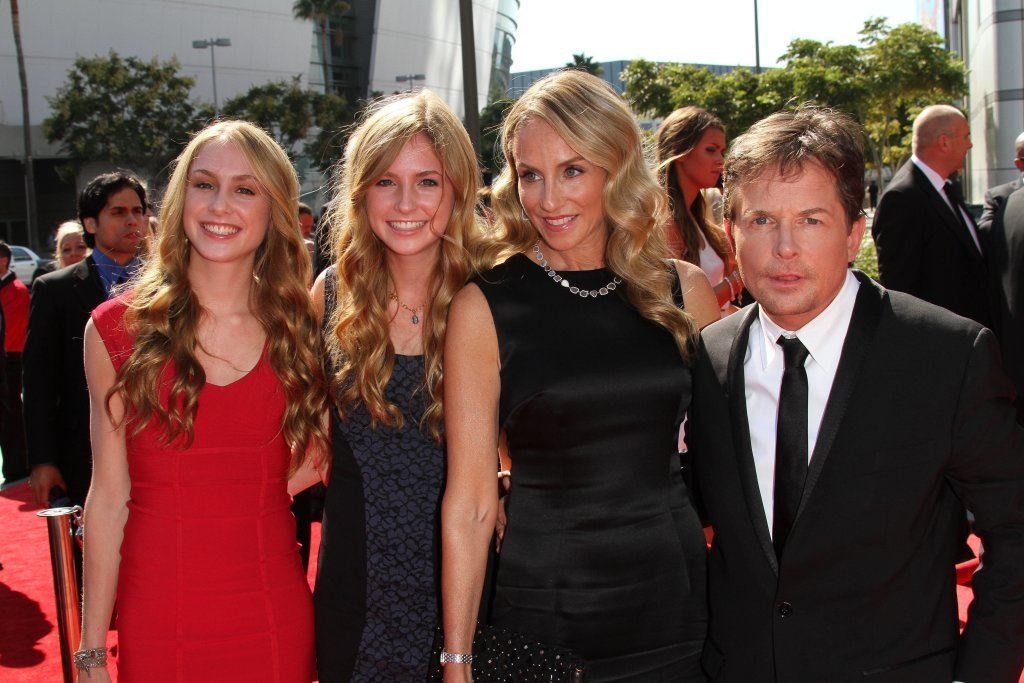 3. Rita Wilson and Tom Hanks
Here's another power couple going strong after 26 years. Married on April 30, 1988, these two first met on the set of the cheesy cross-dressing sitcom, Bosom Buddies, although they were both in other relationships at the time. They worked together again on the 1985 B-movie, Volunteers, and the rest is history. Not only have they managed to have one of the longest Hollywood marriages out there, Hank's career really took off since their union and he has become one of the most celebrated actors of his generation with two Oscars under his belt. Could there be a correlation?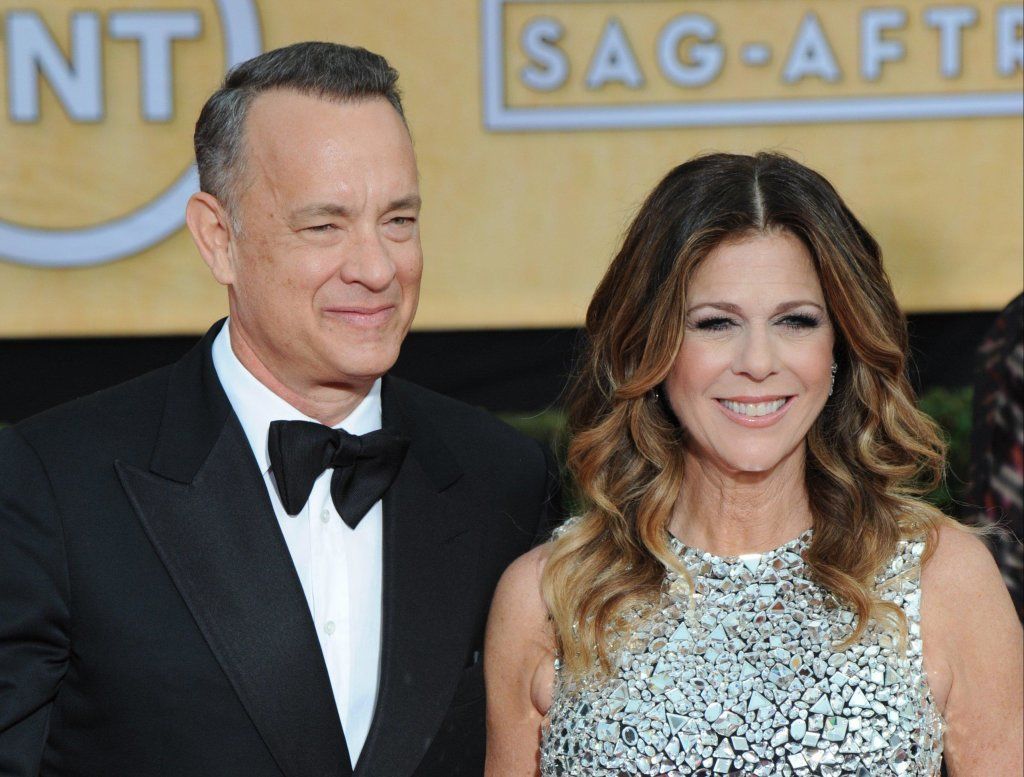 4. Julia Louis-Dreyfus and Brad Hall
These two former SNL alums actually met as students at Northwestern University. They were in a campus comedy troupe, and then were both hired on the late night sketch show. Since then, Julia's career has been more visible, having starred in Seinfeld, The New Adventures of Old Christine and Veep, but her husband Brad has found continued success as a writer, producer and director behind the scenes. Julia obviously has better luck in relationships than her character, Elaine, did. The parents of two sons were married on June 25, 1987, which makes them 27 years wed – and counting.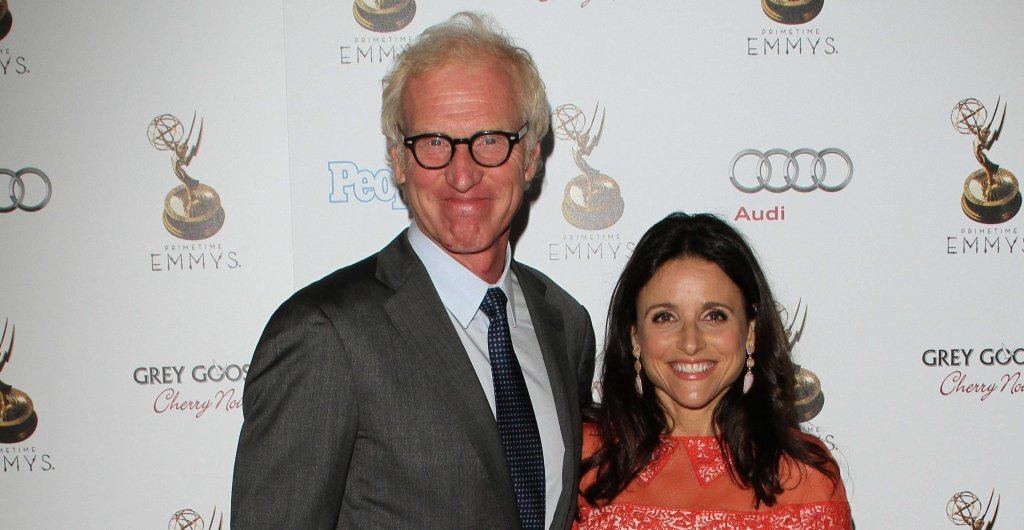 5. Pauletta Washington and Denzel Washington
Married on June 23, 1983, the Beloved actress and Training Day actor have 30 years and 4 kids together. Apparently Denzel proposed three times to his beloved. The first two were turned down, but number three was the charm. Denzel says they go through ups and downs like any couple, but they ultimately stick together. Recently there have been rumors of infidelity and troubles between these two, but they continue to present a united front.
6. Jamie Lee Curtis and Christopher Guest
The True Lies actress and her Best in Show director husband wed on December 18, 1984 and have been in a solid marriage for 30 years now. That's quite a feat, considering Jamie Lee's father, actor Tony Curtis, was married six times and her mother, actress Janet Leigh, was married four times. Jamie Lee apparently first saw a picture of Christopher in a magazine and declared to a friend that this was the man she was going to marry. Years later, they actually met and fell in love. The couple have two children together.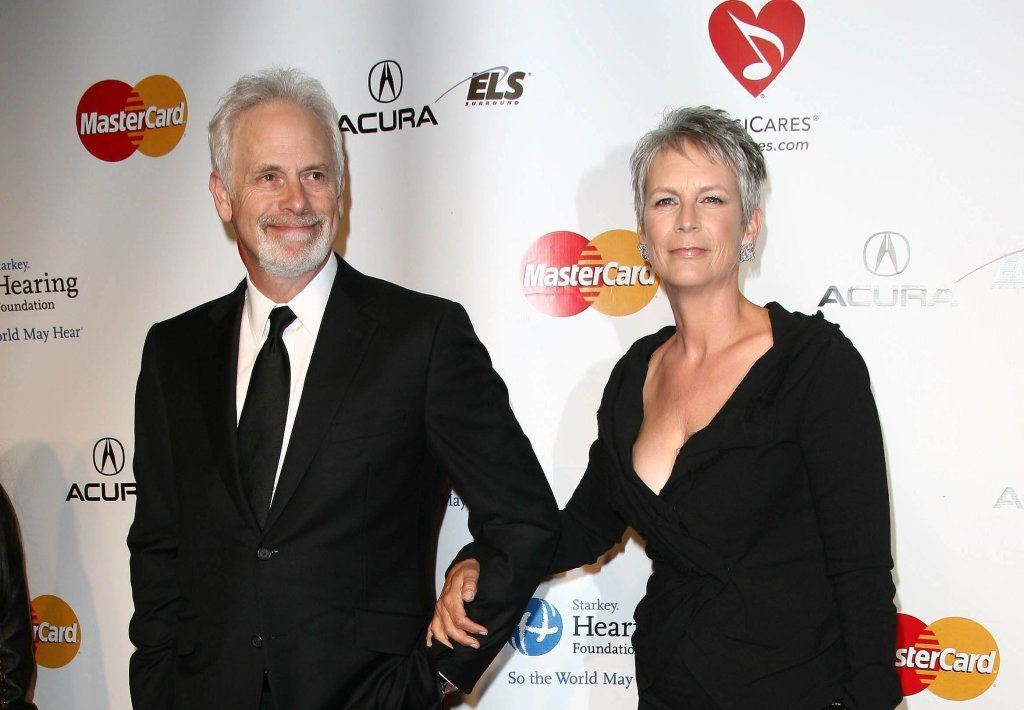 7. Pam Dawber and Mark Harmon
The Mork and Mindy and NCIS stars have also been married for 27 happy years and have managed to stay out of the tabloid gossip stream throughout their relationship. They tied the knot back on March 21, 1987 and have two grown sons in their twenties. They got together not long after Harmon was declared People Magazine's "Sexiest Man Alive". Good catch, Pam.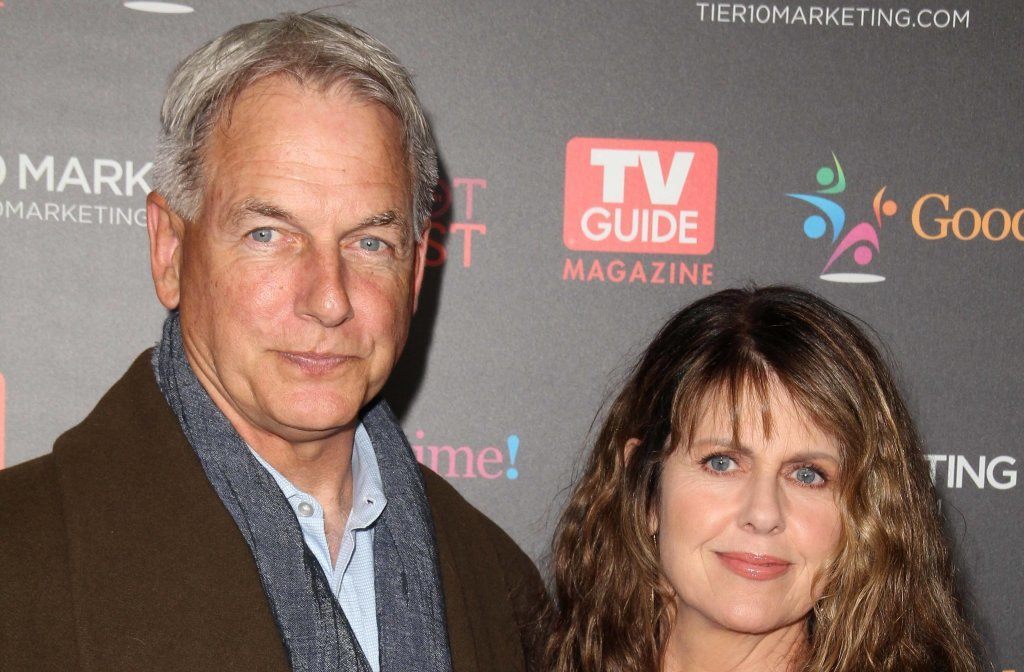 8. Sharon Osborne and Ozzy Osborne
You wouldn't think a hook up between the "Prince of Darkness" and the 17 year old daughter of his former manager would go the distance, but Sharon and Ozzy have endured as a married couple for 32 years now. Granted, this is no regular Ozzy and Harriet type relationship, but somehow they've stuck together through three kids, the metal lifestyle and multiple rehab stints. They were married on July 4, 1982 and pretty much kickstarted the reality TV craze with The Osbournes, which gave us all a glimpse into their domestic life.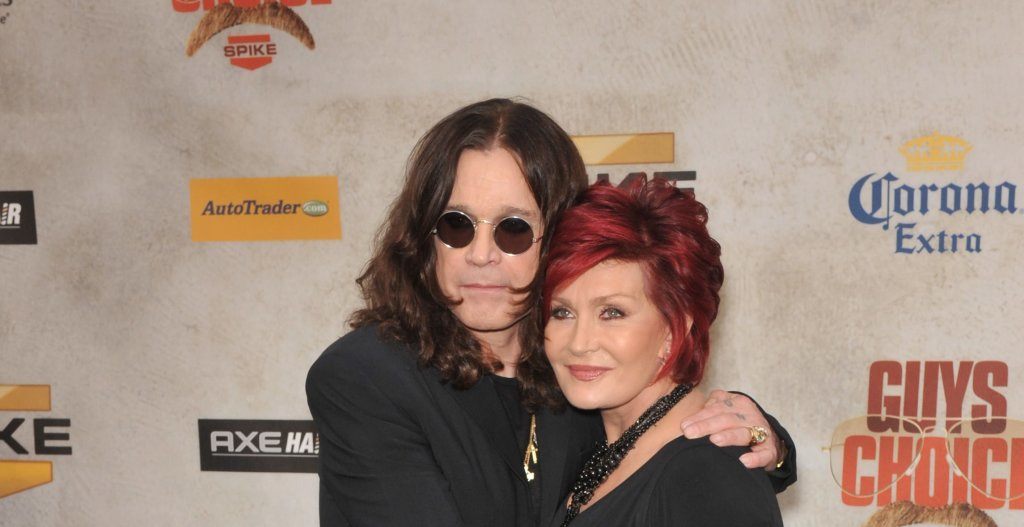 9. Rhea Perlman and Dany DeVito
If there were ever two actors who seem made for each other, its the mutually diminutive Rhea Perlman and Danny DeVito. They were wed on January 28, 1982, which puts them at 32 years of marriage, but they were together for 11 years prior to that. With 40-odd years as a couple, we were surprised when they made an announcement about splitting up back in 2012. However, the separation was brief and they seem back on track now. The Cheers actress and Twins actor have two daughters and one son – all taller than their parents, by the way.
10. Anne Meara and Jerry Stiller
Which couple tops our list of longest Hollywood marriages? That honor goes to comedy couple Meara and Stiller, who have been making people laugh since the Ed Sullivan days. You may know them best as Ben Stiller's parents, but they've had their own successes on Seinfeld, King of Queens and Sex and the City. The duo were wed on September 14, 1954 which means they have been married for (drum roll please) 60 years!