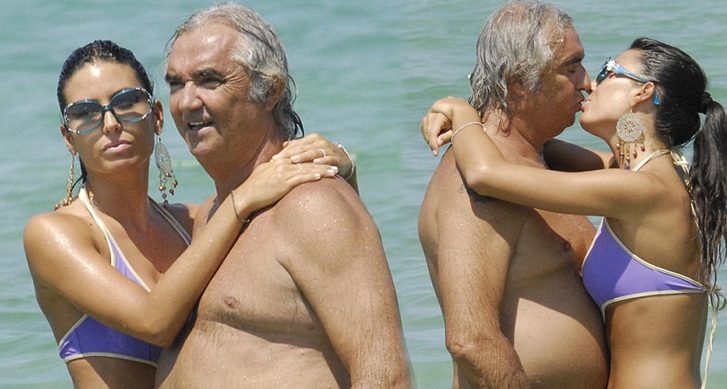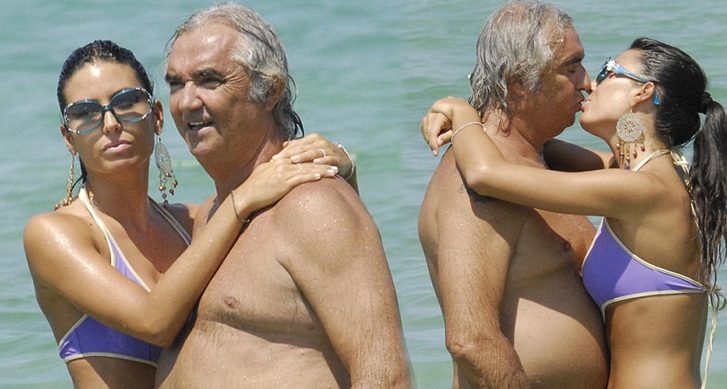 In Hollywood's sea of good looking people we expect our favorite stars to end up with someone as equally attractive. However, many celebs fall in love with partners who don't share their outer beauty, but that doesn't make them a poor match. These are eleven of the hottest celebs who have some fairly average-looking spouses, but let their unions prove that even in Tinseltown, unconditional love exists.
1. Pierce Brosnan
James Bond can have any woman he wants, so we'd assume that so can Pierce Brosnan. You'd expect the former 007 star to have a knockout on his arm, however his wife Keely Shaye Smith has become overweight. The former TV host and journalist met Brosnan back in 1994. The pair were smitten, and married seven years later after having two children together. Although, Smith's weight has increased significantly over the twenty years that the couple have been together, their bond is more than skin deep. Not only do they share a love for one another, but Brosnan and Smith also share a love of environmental activism.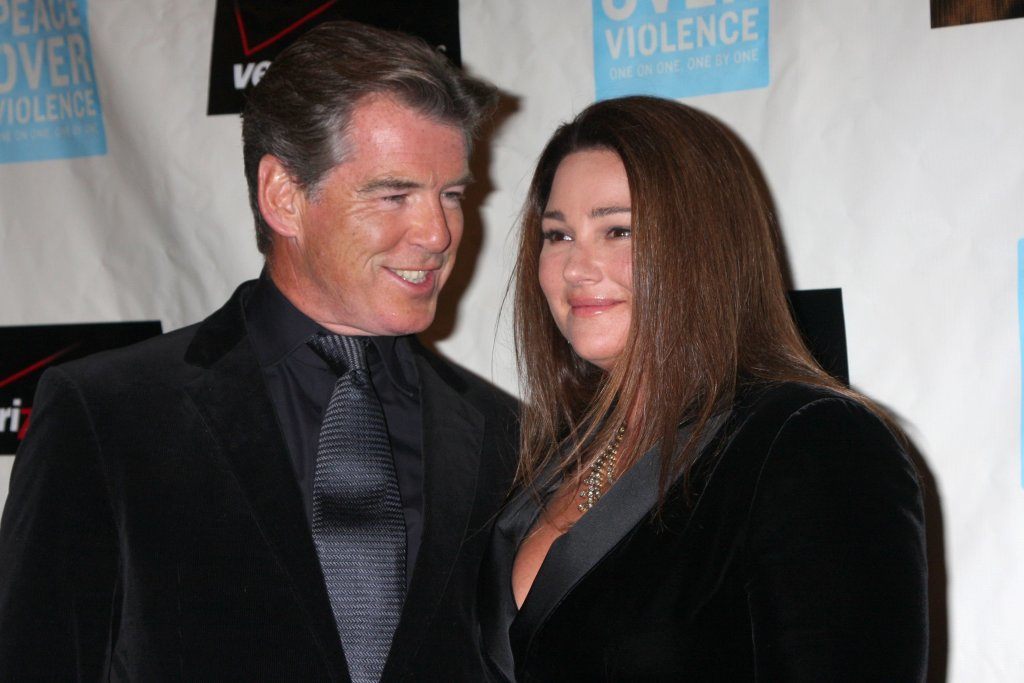 2. Christina Hendricks
Before the Kardashians, it was voluptuous Mad Men star Christina Hendricks who re-introduced curves into Hollywood. The buxom beauty is a head-turner on every red carpet she steps on, although her partner is not as pleasing to the eye. Hendricks married nerdy Body of Proof star Geoffrey Arend in October 2011. The pair have announced that they do not intend to have children. Although Hendricks wins in the looks department, it's evident that an undying love is shared between them.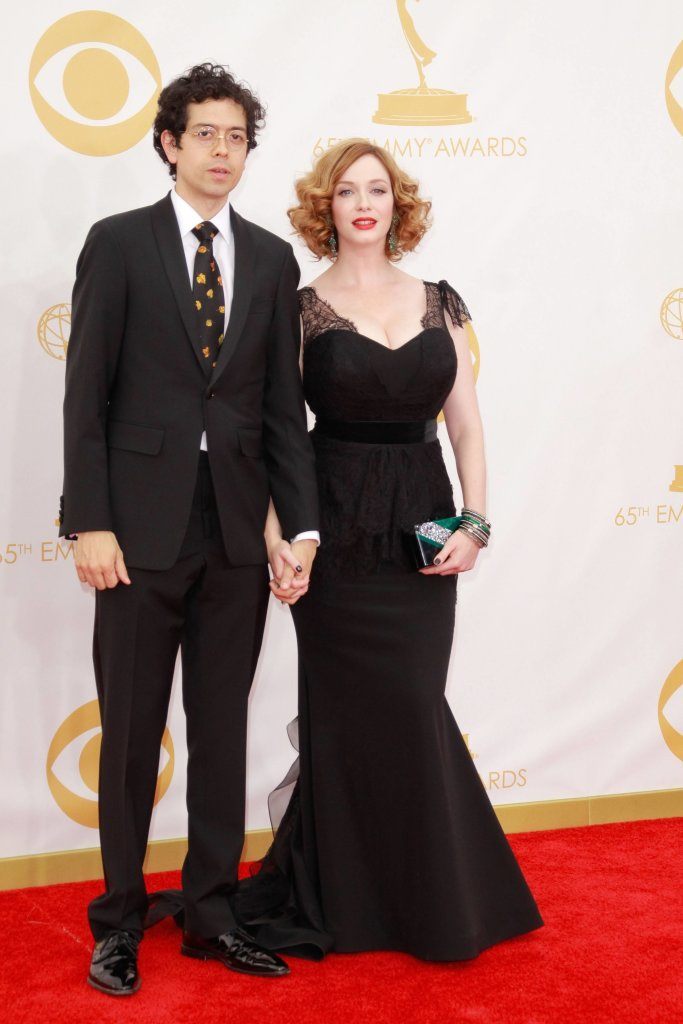 3. Julia Roberts
Danny Moder isn't ugly, but we can't say that we think he's on par with the owner of America's favorite smile. She's Julia Roberts for God's sake! We must admit, we kind of always thought Julia and George would end up together. Roberts met her cameraman beau in 2000 on the set of The Mexican, although both parties were in committed relationships at the time. Roberts dumped her partner, while Moder divorced his wife the following year. The two wed in July 2002 and now share three children together. Roberts has previously gushed about her husband saying: "He made me believe in myself in a whole brand-new way."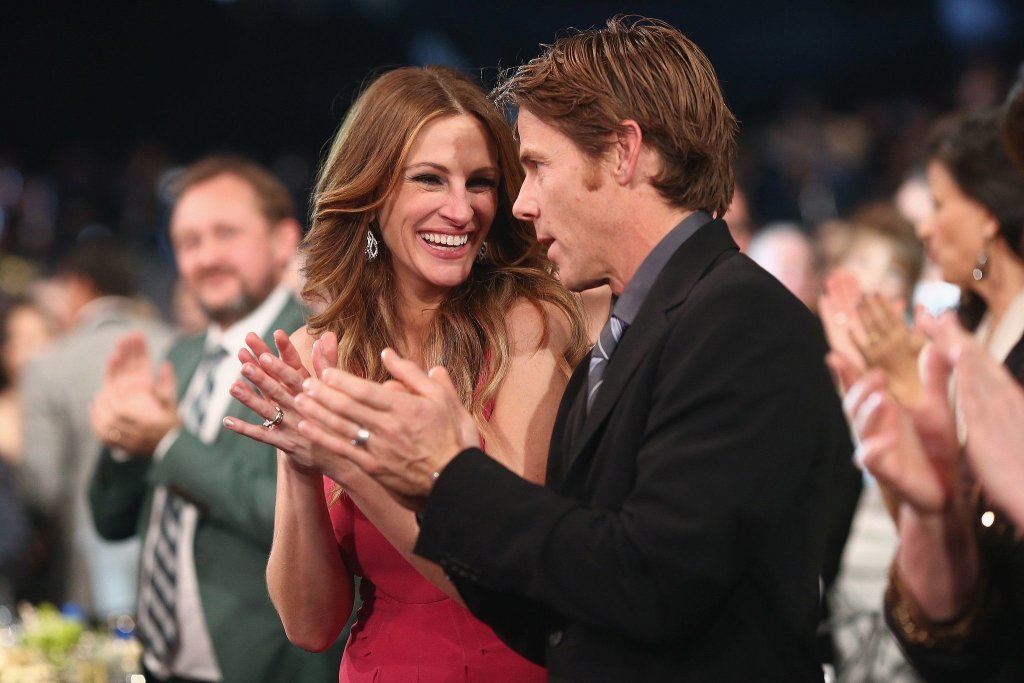 4. Isla Fisher
Isla Fisher is the enchanting red-headed actress best known for films like Wedding CrashersNow You See Me, and The Great Gatsby. If you had the chance, you may not have matched her with her current partner, Borat star Sasha Baron Cohen. Fisher stands nearly a foot shorter than her hairy husband, so the height difference alone makes them an awkward match. However, their devotion to each other is genuine. Fisher even converted to Judaism to be with the English comedian, saying, "I will definitely have a Jewish wedding just to be with Sacha. I would do anything — move into any religion — to be united in marriage with him." She may be adorable and charming and he may be loud and obnoxious, but the pair are very happy with their three children.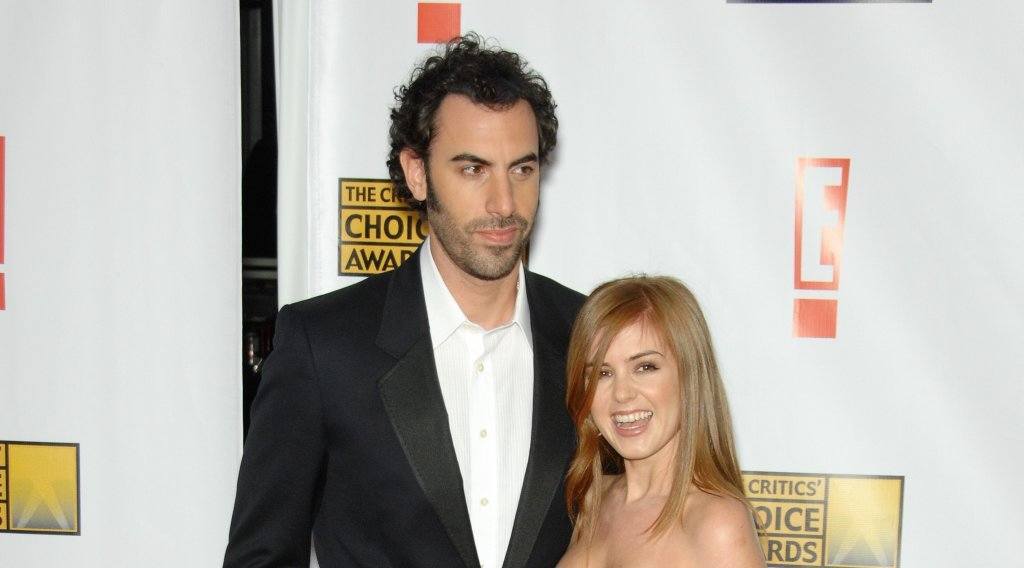 5. Hugh Jackman
Ladies everywhere are eager to learn who the sexy X-Men star shares his life with, and when they see Jackman's wife they might be disappointed because she's not as perfect as they envisioned. The 47-year-old Australian heartthrob married his 59-year-old former cast mate, Deborra-Lee Furness, in 1996, and although she might not be as glamorous as other Hollywood actresses, Furness is the love of Jackman's life. The pair share two adopted children together.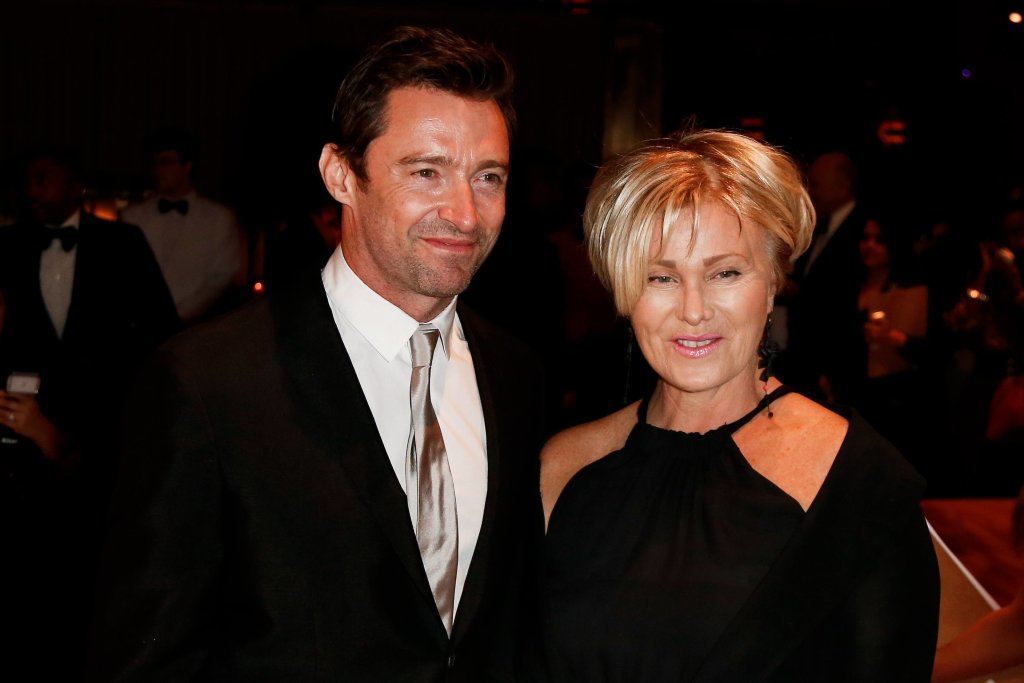 6. Salma Hayek
Many would pair up exotic beauty Salma Hayek with someone like her Desperado co-star, Antonio Banderas, but as they say: "love is blind." Hayek instead fell for French billionaire and Kering CEO, François-Henri Pinault. Let's just say his bank account makes up for his looks. The pair who first began dating in 2006, married in 2009 and have one daughter together.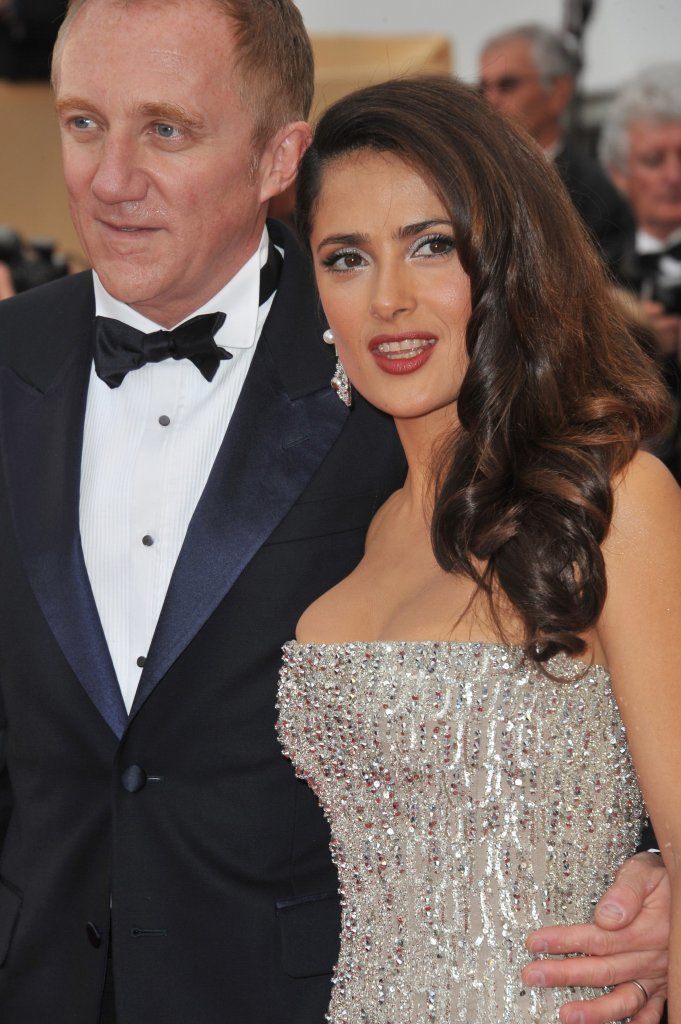 7. Jesse Williams
Hunky actor Jesse Williams is best known for playing Dr. Jackson Avery on the hit TV drama series, Grey's Anatomy. We must admit the only reason we keep watching is because we get to stare into those mesmerizing light blue eyes. Unsurprisingly, Williams who's of Swedish and African-American descent, has also worked as a model. His wife, although we're sure she's beautiful on the inside, is a bit of "Plain Jane." Williams married his longtime love, real estate broker Aryn Drake-Lee, in 2012 and the pair have two children. Sorry ladies – he's taken.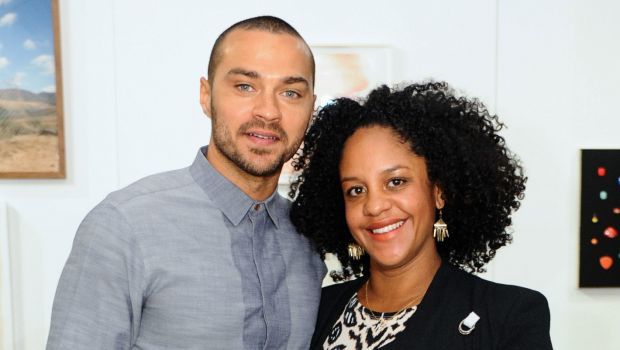 8. Aaron Johnson
The handsome Kick Ass star has a thing for older ladies. Johnson, 25, was recently named one of GQ's 50 Best Dressed British men in 2015. He began dating director Sam Taylor-Johnson, who's 23 years his senior, in 2009. The pair married in 2012 and have two children together. Aaron is also the step-father to Taylor-Johnson's children from a previous marriage. On the red carpet the pair are often mistaken for mother and son.
9. Cameron Diaz
Diaz has been known throughout Hollywood as the bubbly blonde since the days of There's Something About Mary, so fans and friends were both shocked when she began dating punk rocker, Benji Madden. Although the two have very different senses of style, Madden's sister-in-law, Nicole Ritchie, thought they'd be a great match and she was right! The blue-eyed beauty began dating the Good Charlotte frontman in 2014 and they married less than a year later.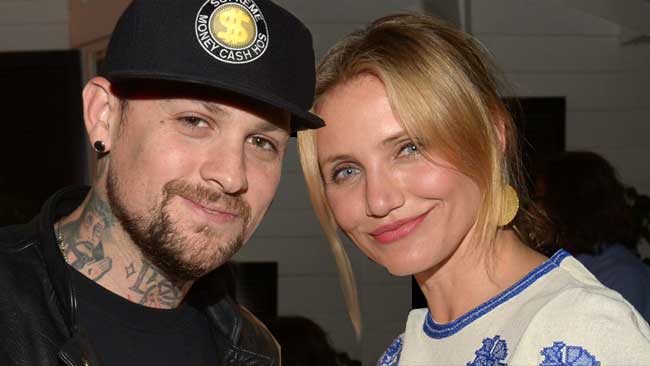 10. Alexis Bledel
The classically beautiful Gilmore Girls star met her current husband while working on the AMC series, Mad Men. Doe-eyed Bledel began dating her not-so-attractive co-star Vincent Kartheiser in mid-2012, after the pair played a couple on-screen. The 34-year-old actress and her bearded beau were married in California in June 2014. Even Mad Men writers could see the union coming: "Honestly, they're a really good match. They're both very down to earth, with a sense of responsibility and strong family ties. And they've been acting since before they can remember, which makes for a very special personality."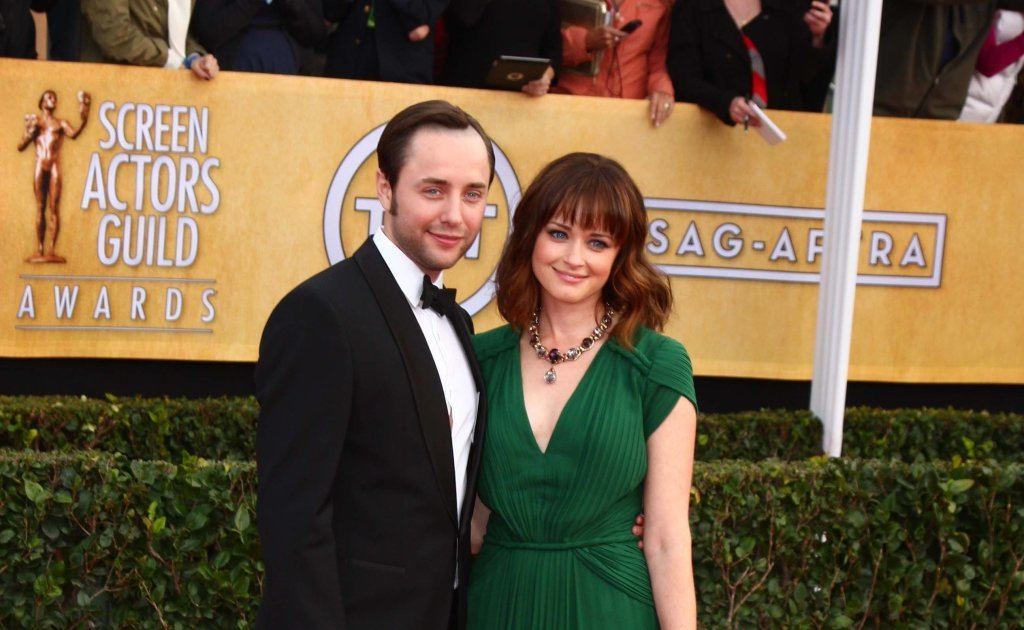 11. Kristen Bell
The Veronica Mars starlet shocked fans when she began dating average-looking Hit and Run actor Dax Shephard, in 2007. Although an unlikely pair looks wise, the two have found happiness with their similar senses of humor. Bell and Shephard, who share two children, have also bravely admitted to attending couples therapy together for preventative reasons. Dax explained: "There were hurdles, things she didn't trust about me, things I didn't trust about her. I just kept going back to, 'This person has the thing I want, and I have to figure out how we can exist peacefully.' So we started seeing a therapist together right away."