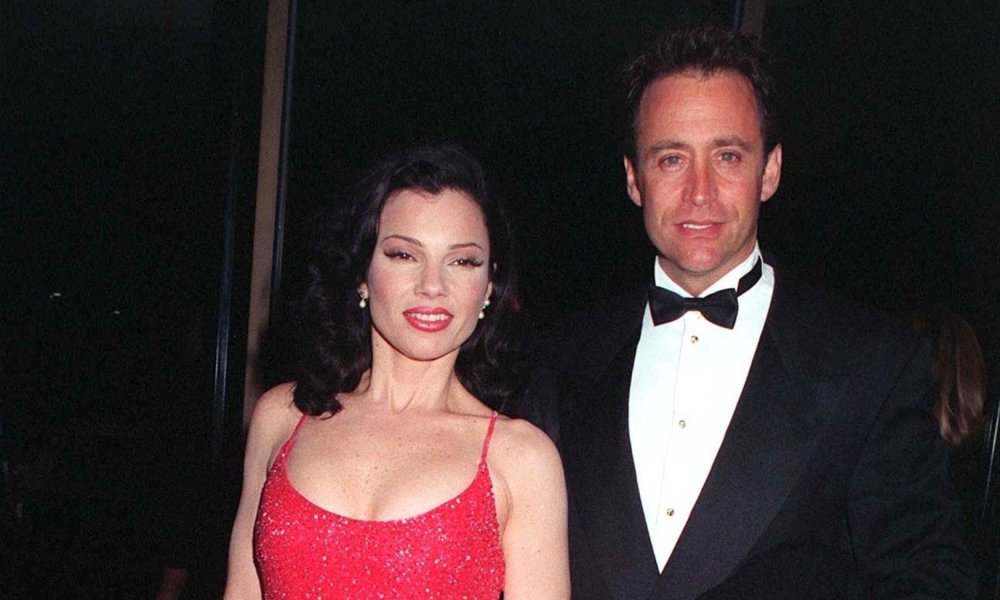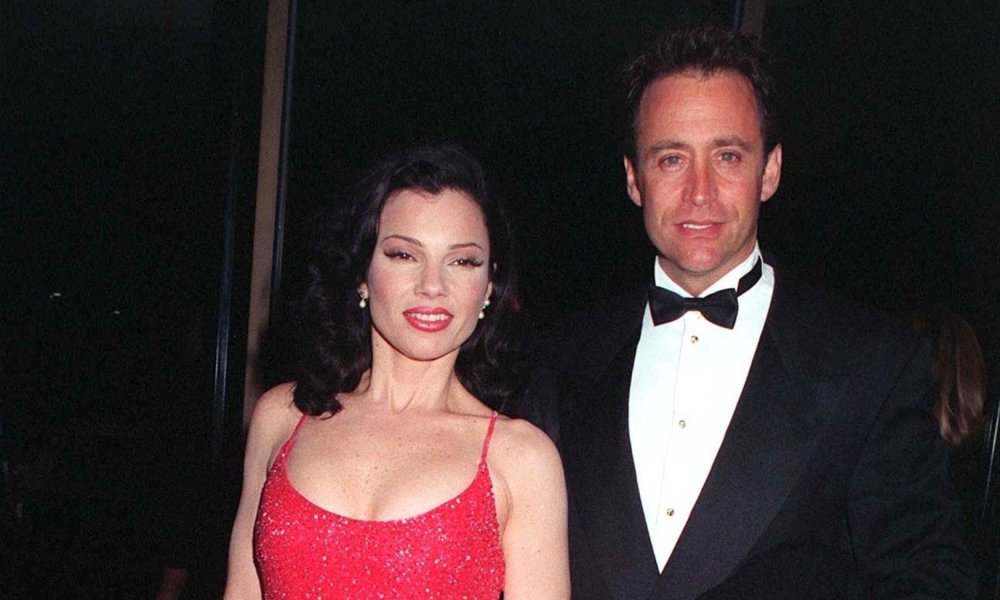 Thankfully today being openly homosexual is widely accepted, however there were times, especially within the entertainment industry, that being gay was taboo. These are nineteen famous men who were at one time married to women, but later revealed to be gay. You won't believe how many early 20th century actors attempted to remain in the closet. Even the flamboyant piano man had a few public relationships with the opposite sex.
1. Elton John
The 68-year-old "Rocket Man" singer was engaged to be married to his secretary Linda Woodrow, in the late 60s, but the wedding was called off. John later married German recording engineer Renate Blauel on Valentine's in 1984. Many speculated that his marriage was a cover for his homosexuality. The Grammy award-winner came out as bisexual during a 1976 interview with Rolling Stone, but following his divorce from Blauel in 1988, he told the magazine that he was "comfortable" being gay. John began a relationship with David Furnish, a former advertising executive and now filmmaker originally from Toronto, in 1993. In December 2005, the pair were among the first couples in the UK to form a civil partnership, and after gay marriage became legal in England in March 2014, John and Furnish married officially.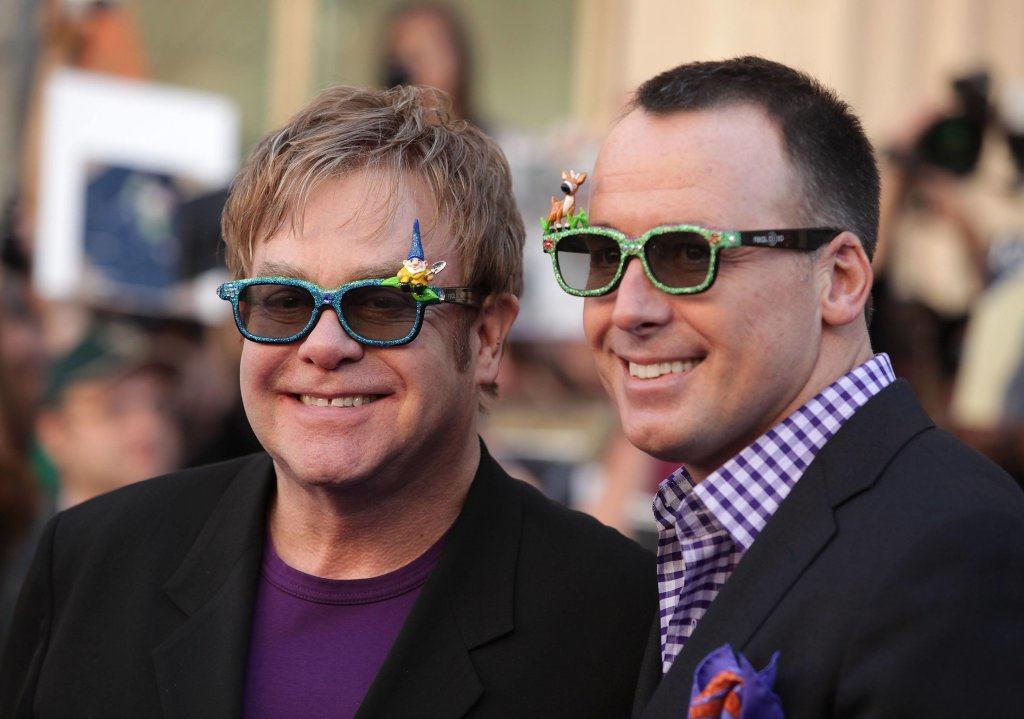 2. Anthony Perkins
The late actor is best remembered for his roles in films like Friendly Persuasion, and for Alfred Hitchcock's Psycho and its three sequels. In August 1973, Perkins married photographer Berinthia Berenson and the couple had two sons together. But, according to an unauthorized biography by Charles Winecoff, Perkins had affairs with Christopher Makos, actor Tab Hunter, dancer Rudolf Nureyev, composer/lyricist Stephen Sondheim, actor Nick Adams, and dancer-choreographer Grover Dale prior to marrying Berenson. However, his sexuality status has never been confirmed.
3. Jim McGreevey
The 58-year-old governor of New Jersey was married to Canadian Karen Joan Schutz for six years from 1991-1997 and the pair share a daughter together. His second marriage to Dina Matos McGreeve began in 2000, but ended abruptly four years later after he was caught having an affair with a man. In 2004, McGreevey publicly announced that he was gay and would resign the governorship, making him the first openly gay governor in United States history. He currently lives with his partner, Australian-American executive Mark O'Donnell, in New Jersey.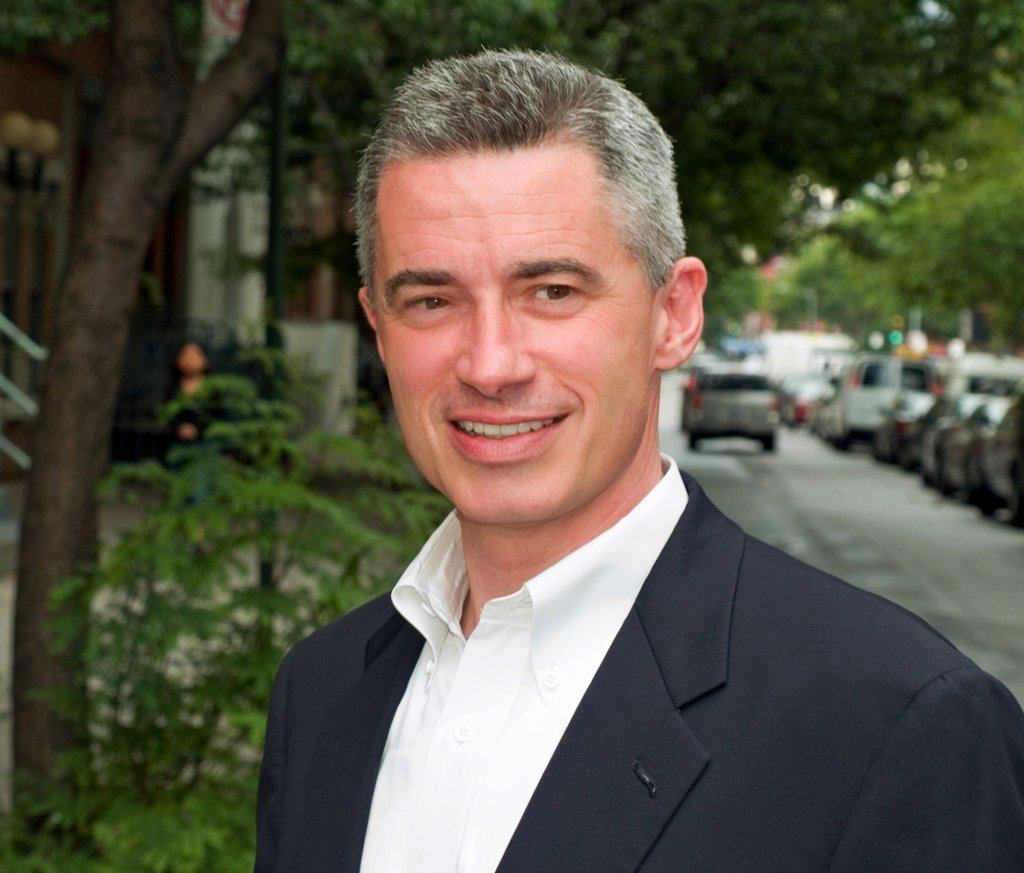 4. Alan Cumming
The Scottish stage and screen actor is best known for his London stage appearances in Hamlet and the Accidental Death of an Anarchist, as well films like Emma, GoldenEye, the Spy Kids trilogy, and the X-Men series. Cumming was married to actress Hilary Lyon for eight years and he also had a two-year relationship with actress Saffron Burrows. Today, he is openly bisexual. Cumming currently lives with his husband, graphic artist Grant Shaffer. The couple legally married in January 2012.
5. Peter Marc Jacobson
Jacobson, a television writer, director and producer, is best known as the co-creator of the 90s sitcom, The Nanny, which he created and wrote with his then wife, actress Fran Drescher. Jacobson and Drescher had married in 1978, when they were both 21 years old. The couple divorced in 1999, after being separated for many years. They did not have any children. Jacobson came out following their split, but the two went on to co-create the 2011 television series Happily Divorced, based on their own lives.
6. Oscar Wilde
The famous author best remembered for his novel The Picture of Dorian Gray and works like Salome and The Importance of Being Earnest was married to Constance Lloyd in May 1884. Canadian journalist Robert Ross had read Wilde's poems and became 'wildly' attracted to the married novelist. By author Richard Ellmann's account, "Ross was a precocious seventeen-year-old, so young and yet so knowing, was determined to seduce Wilde." According to American memoirist Daniel Mendelsohn, Wilde, was "initiated into homosexual sex" by Ross, while his "marriage had begun to unravel after his wife's second pregnancy, which left him physically repelled." Another instance proved Wilde's questionable sexuality. He was arrested after losing a libel case against the Marquess of Queensberry. The author had been engaged in an affair with the marquess's son since 1891, but when the outraged marquess denounced him as a homosexual, Wilde sued. Wilde lost his case due to strong evidence proving his homosexuality and was sentenced to two years of hard labor.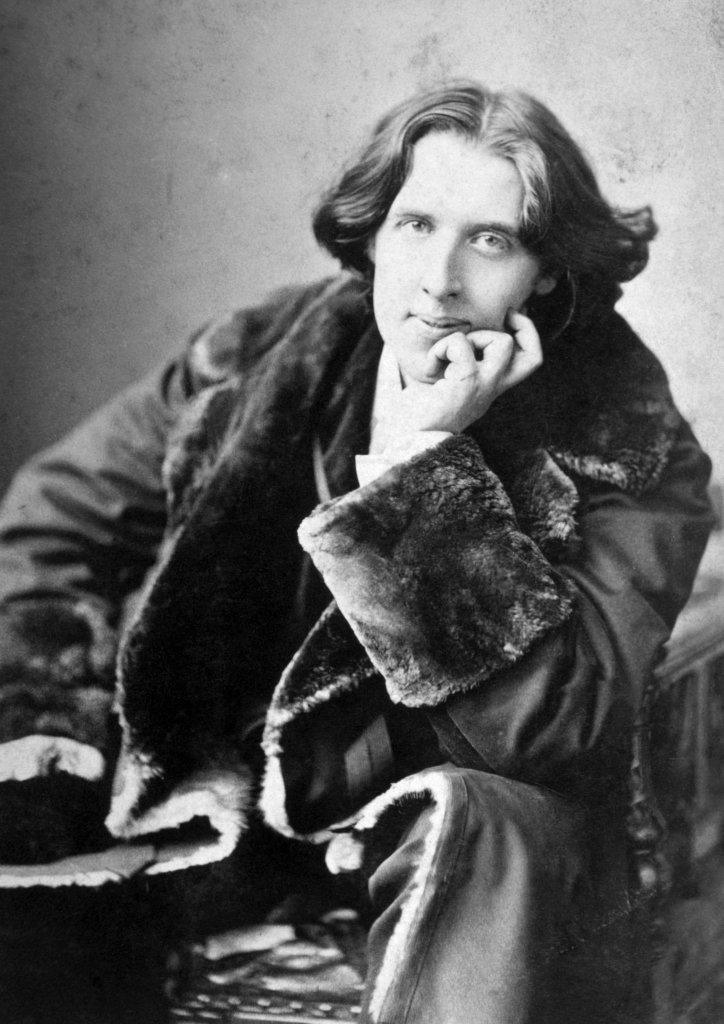 7. Cole Porter
Cole Porter was a well-known composer during the 1920s and 30s, considered one of the best songwriters for the Broadway musical stage. His greatest success however, was his 1948 musical, Kiss Me, Kate, as it won the first Tony Award for Best Musical. Porter spent much of his time in Paris, hosting lavish parties at his apartment, with "much gay and bisexual activity, Italian nobility, cross-dressing, international musicians and a large surplus of recreational drugs." But, he himself had never admitted to being gay. In 1919, Porter married Linda Lee Thomas, a rich, Kentucky-born divorcée, and although she was aware of Porter's homosexual tendencies the pair believed the marriage could be beneficial to the both of them. For Linda, it offered continued social status, and for Porter, it assured a respectable heterosexual front during a time when homosexuality was not accepted. Surprisingly, they were genuinely devoted to each other and remained married until her death in 1954.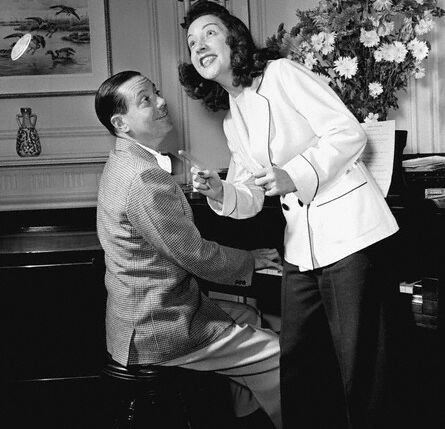 8. Richard Cromwell
Actor Richard Cromwell is best remembered for his work in Jezebel (1938) and Young Mr. Lincoln (1939). Cromwell was married once, briefly from 1945-1946, to the British-born actress Angela Lansbury, when she was 19 and he was 35. Lansbury stated in a 1966 interview that her first marriage, "was a mistake" saying, "I was too young at 19, the marriage shouldn't have happened." Many articles based on interviews with Lansbury have stated that Cromwell was in fact gay.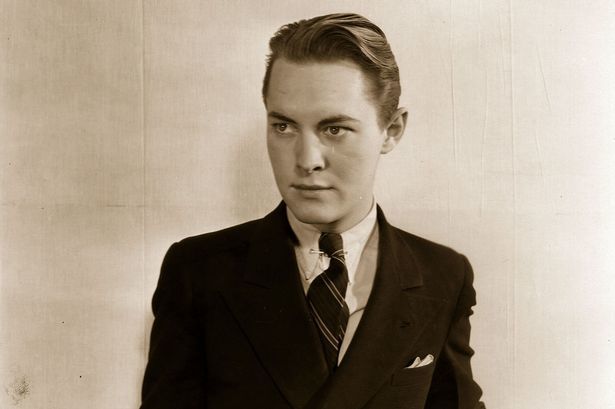 9. Tony Richardson
Richardson was a British theater and film director whose career spanned five decades. He won the Academy Award in 1964 for Best Director for the film Tom Jones. Richardson was married to actress Vanessa Redgrave from 1962 to 1967 and the pair shared two daughters together. The late director later dated actress Jeanne Moreau and secretary Grizelda Grimond. Richardson was a known bisexual, but he never publicly acknowledged it until after he contracted HIV. He died of complications from AIDS in 1991.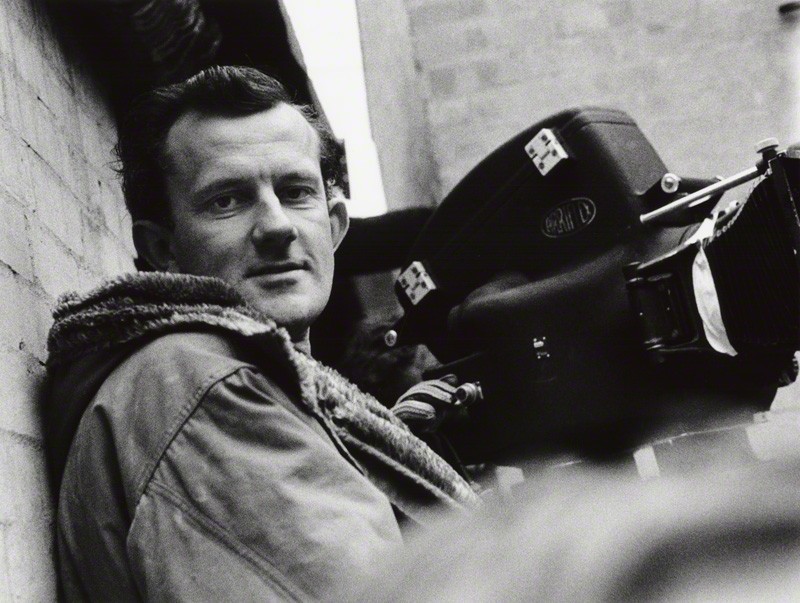 10. Vincente Minnelli
The late stage and film director is famous for classic movie musicals such as Meet Me in St. Louis, Gigi, The Band Wagon, and An American in Paris. He was married four times. His first marriage was to actress Judy Garland from 1945 until 1951 and they were the parents of Liza Minnelli. He later married Georgette Magnani from 1954 until 1958, Danica "Denise" Radosavljevic (1962-1971), and Margaretta Lee Anderson from 1980 until his death in July 1986. There was speculation in the entertainment industry for years that Minnelli was either gay or bisexual. A biography by Emanuel Levy, Vincente Minnelli: Hollywood's Dark Dreamer, claims evidence that Minnelli lived as an openly gay man in New York before moving to Hollywood. Levy stated: "He was openly gay in New York – we were able to document names of companions and stories from Dorothy Parker. But when he came to Hollywood, I think he made the decision to repress that part of himself or to become bisexual."
11. Little Richard
Little Richard's sexual orientation has long been a topic of debate. In 1956, he began a romantic relationship with Audrey Robinson, a 16-year-old college student, but according to Little Richard, he would invite other men to have sex with her in groups. The relationship ended after Little Richard's religious conversion in 1957. Little Richard met his only wife, Ernestine Campbellin, October 1957 and they wed in July 1959. According to Campbell, she and Richard initially enjoyed a happy marriage with "normal" sexual relations. Campbell claimed when the marriage ended in divorce in 1963, it was because of her husband's celebrity status. However, there are many stories that state that during his teenager years and into his twenties, Little Richard became involved in voyeurism. One female friend claims that she would drive him around and pick up men. He was also caught cross-dressing on many occasions, leading to rumors of his homosexuality. The singer later acknowledged himself as "omnisexual," but in 1995, Little Richard told Penthouse that he always knew he was gay.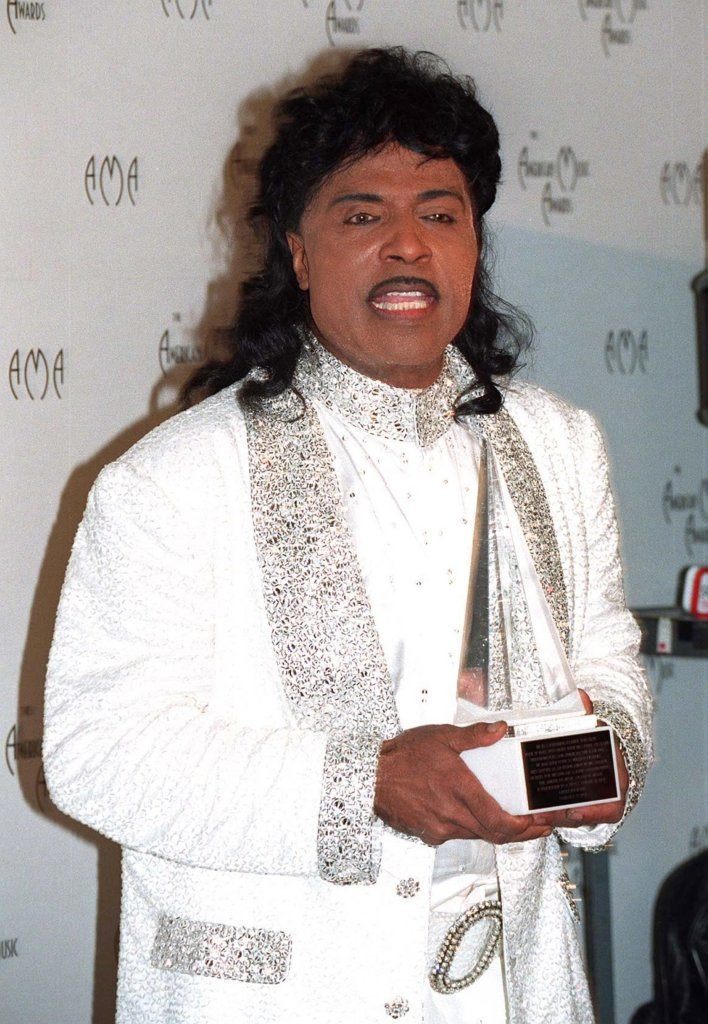 12. Jonathan Plummer
Jonathan Plummer is the man who inspired the 1998 novel, How Stella Got Her Groove Back, written by novelist Terry McMillan. However, in December 2004, Plummer revealed to McMillan that he was gay and in March 2005, she filed for divorce. The couple later appeared on Oprah to discuss their relationship following the revelation.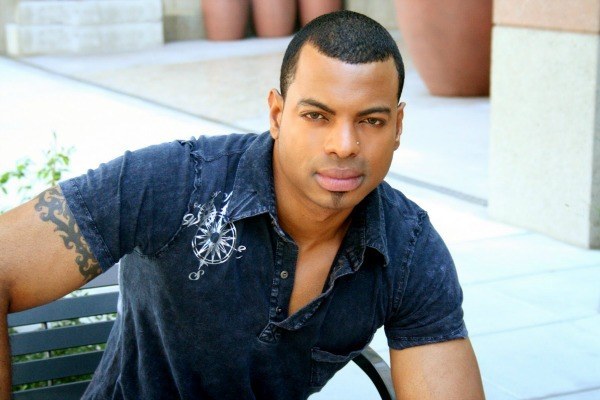 13. Elgin Charles
Elgin Charles is a famous celebrity hair stylist. The Beverly Hills Fabulous reality star was married to Sister, Sister actress Jackée Harry from 1996 to 2003. They adopted their son, Frank, in 1997. Charles and his wife are still great friends even after their divorce, as she made numerous appearances on his reality show in 2011. However, Charles is and always has been openly gay.
14. Peter Allen
The Australian songwriter and entertainer became popular after his songs were picked up by famous recording artists including Elkie Brooks, Melissa Manchester and Olivia Newton-John. Allen was the first husband of Liza Minnelli, but the pair divorced after seven years of marriage. Allen later came out as gay. Both he and his long-term partner, Gregory Connell, died from AIDS-related illnesses, with Allen becoming one of the first well-known Australians to die from AIDS. The musical The Boy from Oz which starred Hugh Jackman, was written about his life. It ran on Broadway and earned Jackman a Tony Award for Best Actor in a Musical in 2004.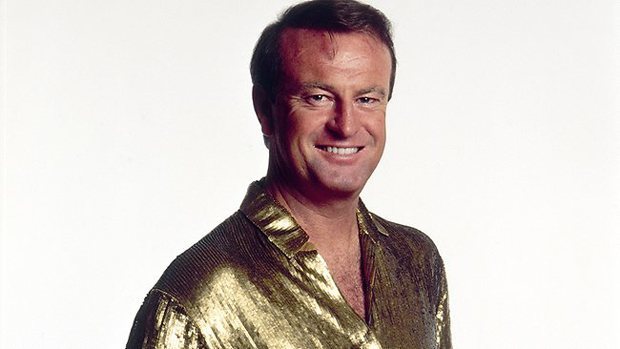 15. Al Reynolds
Investment banker Al Reynolds married former The View co-host Star Jones in 2004. Jones took the name "Star Jones Reynolds" professionally, but reverted to "Star Jones" in 2007, telling Entertainment Weekly that she "wanted to keep her public persona separate from her private self." On March 9, 2008, Jones and Reynolds announced they were divorcing following speculations that Reynolds was gay.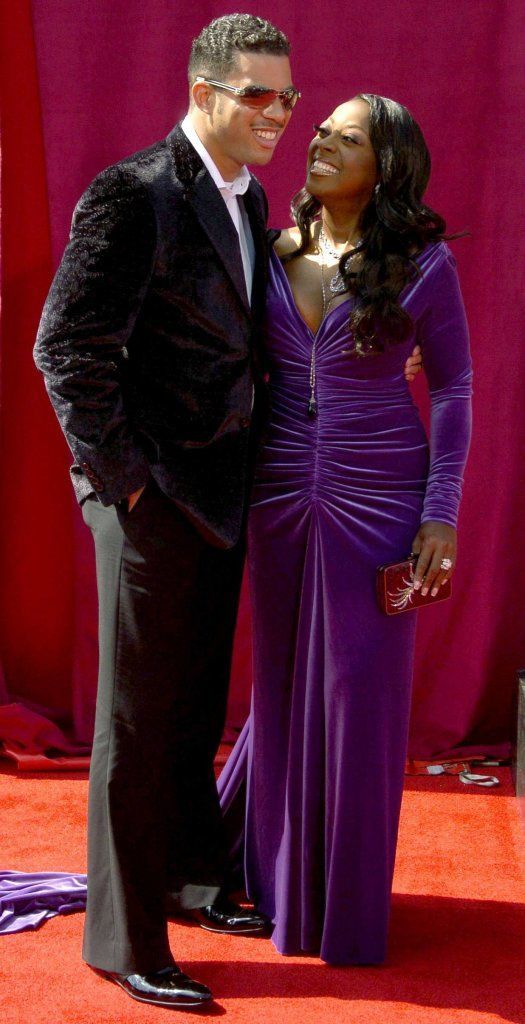 16. Jack Wrangler
Wrangler was an openly gay and straight pornographic film actor, theatrical producer, and director and writer. However, when Wrangler met singer Margaret Whiting in 1976, he was impressed by her loud style and charisma. The pair were married from 1994 until his death in 2009, but they were constantly criticized for their relationship. Wrangler once explained, "I'm not bisexual and I'm not straight. I'm gay, but I could never live a gay lifestyle, because I'm much too competitive. When I was with a guy I would always want to be better than him: what we were accomplishing, what we were wearing — anything. With a woman you compete like crazy, but coming from different points of view, and as far as I'm concerned, that was doable."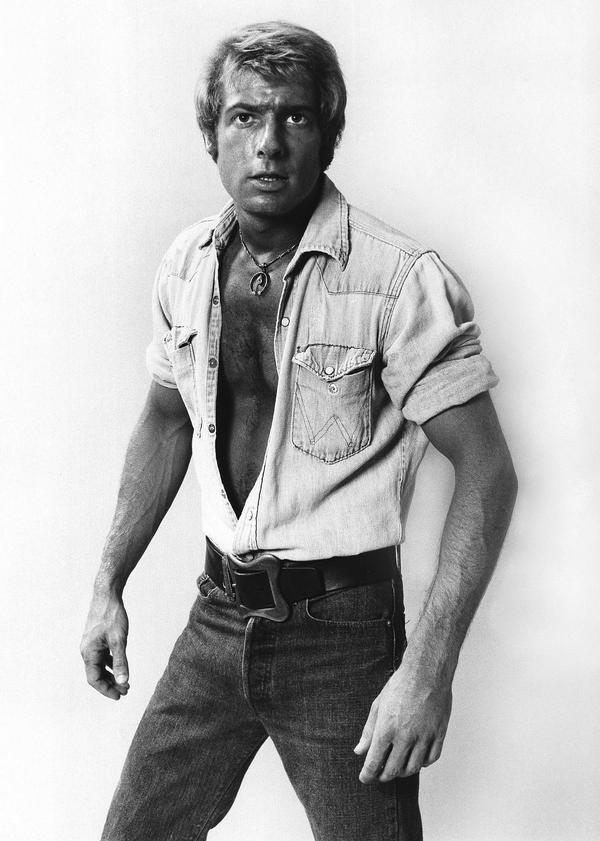 17. Mark Herron
Herron was an American actor best remembered as the fourth husband of the late Judy Garland. Herron and Garland were married in November 1965 in Las Vegas, but separated after only 5 months of marriage, apparently due to his homosexuality. Herron had a long-lasting relationship with fellow actor Henry Brandon. The two men remained together until Brandon's death in 1990. This would have been Garland's second marriage to a closeted gay man.
18. Rock Hudson
Rock Hudson is best remembered as a leading man in the 1950s and 60s, starring in films like Magnificent Obsession (1954), All That Heaven Allows (1955) and Giant (1956). He also appeared in a number of romantic comedies alongside actress Doris Day. In 1955, Confidential magazine threatened to publish an exposé outing Hudson as gay. According to many, Hudson's homosexuality was well known in Hollywood throughout his career. However, Hudson married secretary Phyllis Gates in 1955 and many believe the union was arranged to hide the actor's true sexual orientation. The couple divorced after three years and it was later revealed that Gates was a lesbian who had always been aware of Hudson's orientation. The Dynasty star died in 1985, becoming the first major celebrity to die from an AIDS-related illness.
19. Dwight Eubanks
The famed hairstylist and television personality is best known as the host of the Bornner Brother Hair Show, which has been in production for 65 years. Eubanks has also appeared on the Real Housewives of Atlanta being deemed the "other housewife." Although he is openly gay, the salon owner was engaged to a woman in 2009. Eubanks later said, "I can't get a date with a man, but the women are knocking my doors down. They just love you when you can be real about who you are. Most of the men around here are gay, lying to their wives, slipping and dipping and all that, but it is what it is. You have to enjoy life, and that's what I am doing."