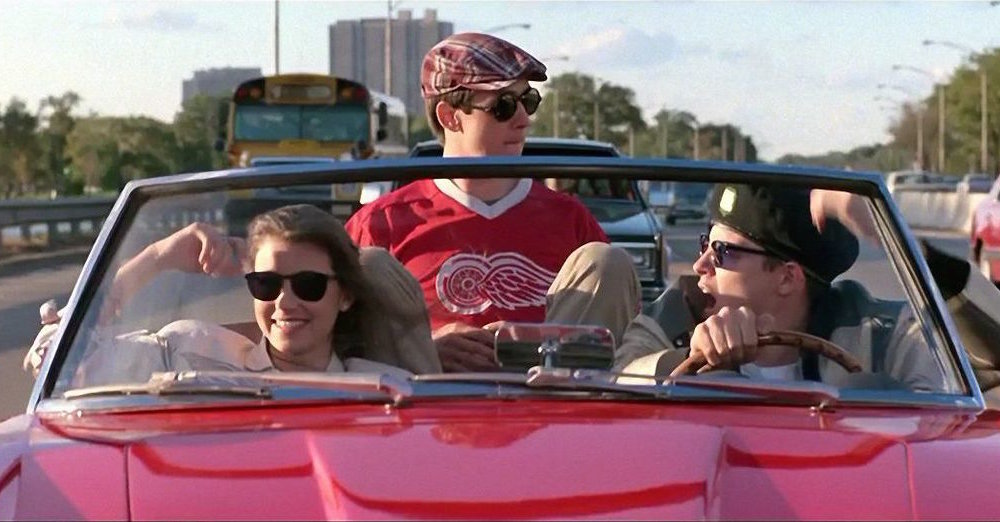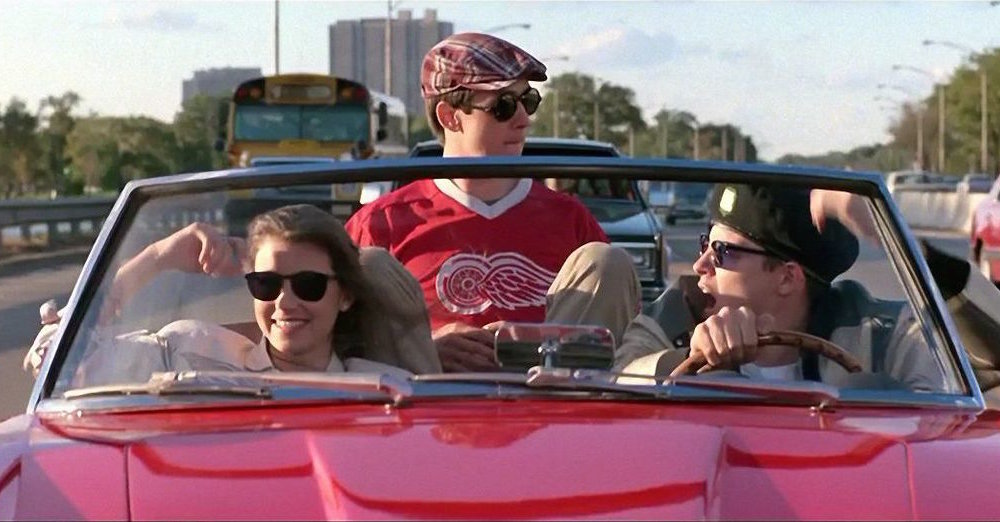 Principal Ed Rooney's assistant, Grace, really captured the appeal of 18-year-old high school senior Ferris Bueller. "Oh, he's very popular Ed. The sportos, the motorheads, geeks, sluts, bloods, wastoids, dweebies, dickheads – they all adore him," Grace stated. "They think he's a righteous dude." When this popular, clever, and artful teenager decides to play hooky from school with his best friend and girlfriend, it's a day the trio would never forget. Even though Ferris Bueller's Day Off is 30 years old, the movie retains its cool factor decades later. Here are a few things you didn't know about this classic '80s teen romp.
1. Bueller, Bueller, Bueller….
Unless a professional actor majored in drama, rarely do they have the opportunity to use their undergraduate degree in their work. Lucky for Ben Stein, his Economics degree from Columbia University came in handy when filming Ferris Bueller's Day Off. Director John Hughes asked Stein to deliver an economic lecture to his students. The lecture was completely unscripted and on point. The only scripted lines Stein reads in the movie is the monotone roll call.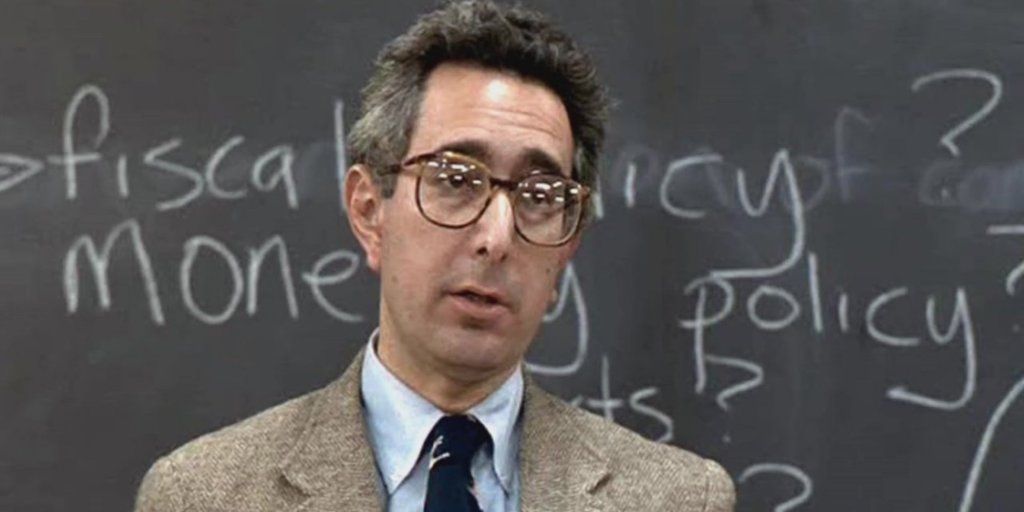 2. On Set Love
Though Matthew Broderick and Jennifer Grey play twin siblings in Ferris Bueller's Day Off, the two ended up romantically involved following completion of the movie. In fact, Broderick and Grey were engaged to be married but the relationship ended after the couple were involved in a fatal auto crash in Ireland that ended the lives of a mother and her daughter, passengers in the other car. Additionally, the Bueller parents, played by Cindy Pickett and Lyman Ward, got married after filming the movie, though they divorced in 1992.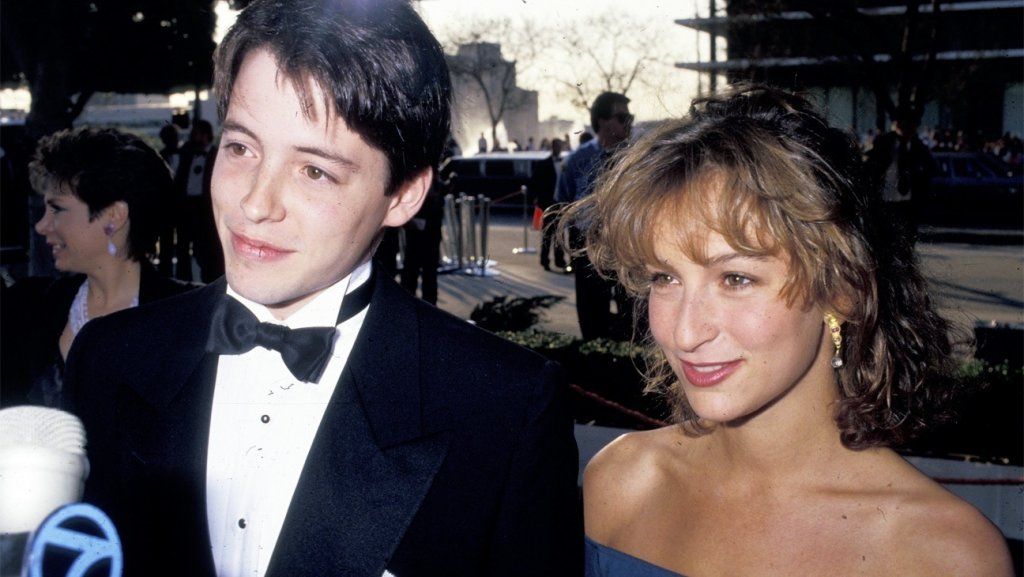 3. The Ferrari Was a Fake
Ferris' day off would have been incomplete without that stunning red 1963 Modena Spyder California. However, Cameron Frye's dad's beloved vintage sports car was not a real Ferrari. The cost of renting one for the film was a bit too steep for the movie's budget so Hughes had three replicas made using fiberglass that were attached to an actual Ferrari chassis.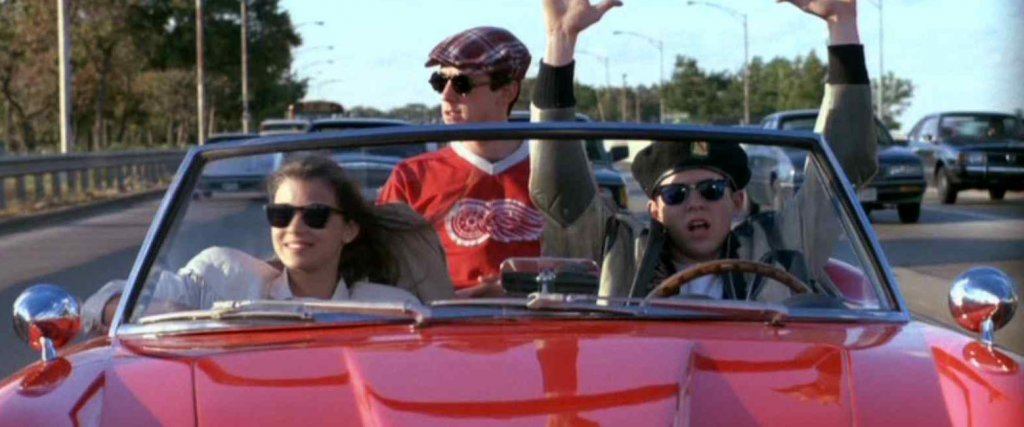 4. Garth Volbeck's Backstory
Though the final cut of Ferris Bueller's Day Off doesn't give the viewer much insight into Charlie Sheen's character, an Inside Story documentary revealed that there's more than meets the eye with this juvenile delinquent named Garth Volbeck. Originally, Garth's story was going to be a bigger part of the movie, where the audience finds out Mrs. Bueller is showing the Volbeck family homes on the day Ferris decides to skip school. Additionally, Volbeck's Wrecking Service is called out to the Bueller residence to tow Mr. Rooney's car. The script also included that Ferris and Garth were friends in eighth grade. However, that brief scene with him flirting with Jeannie in the police station was worth it all the same. Apparently Sheen stayed up for 48 hours to achieve that drugged-out look.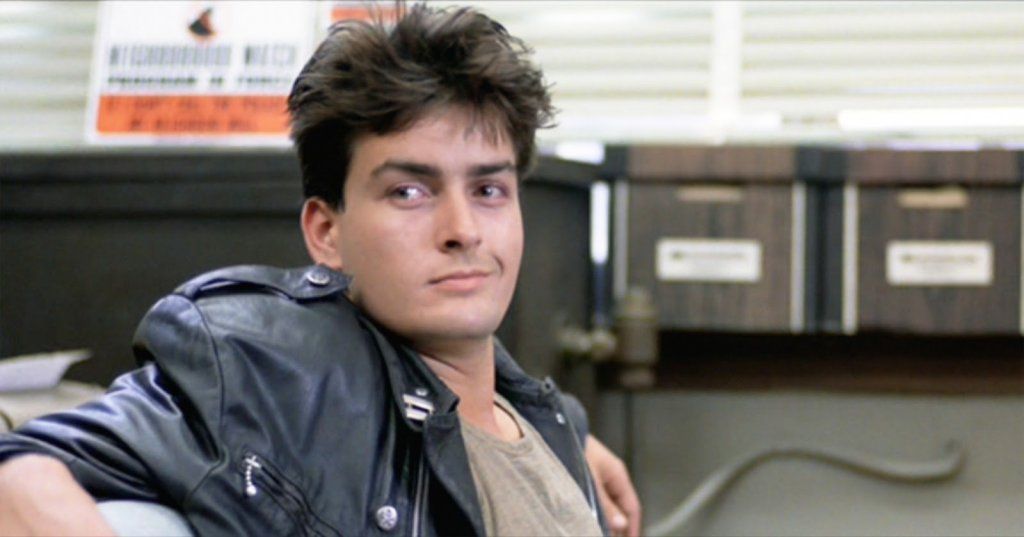 5. Homage to Hughes' Movies
Besides the NRVOUS license plate found on Cameron's dad's (fake) Ferrari, all the other ones seen throughout the movie are references to other John Hughes movies. Mrs. Bueller's license plate is VCTN for National Lampoon's Vacation (1983). Jeannie's license plate reads TBC for The Breakfast Club (1985). Mr. Bueller's plate is MMOM for Mr. Mom (1983). Mr. Rooney's car sports a 4FBDO license plate for Ferris Bueller's Day Off.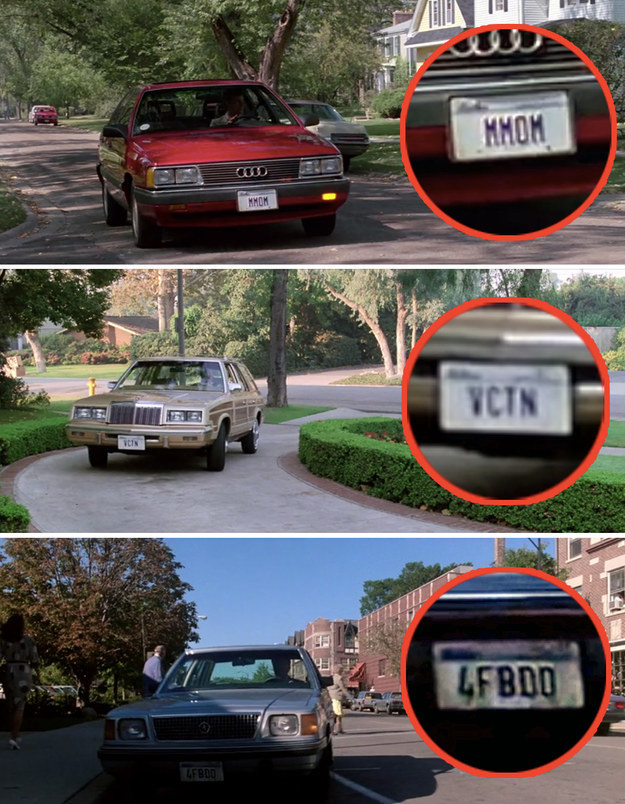 6. Hughes Decorated Ferris' Bedroom
Every teenager who has ever seen Ferris Bueller's Day Off has deeply coveted Ferris' awesome bedroom. From the floor to ceiling posters to the awesome '80s tech, Ferris has one of the coolest bedrooms in cinematic history. Hughes opted to design the titular character's bedroom after his own teenage bedroom. The director said that "the room was a disorganized series of pop references and other things because it would represent Ferris' mind."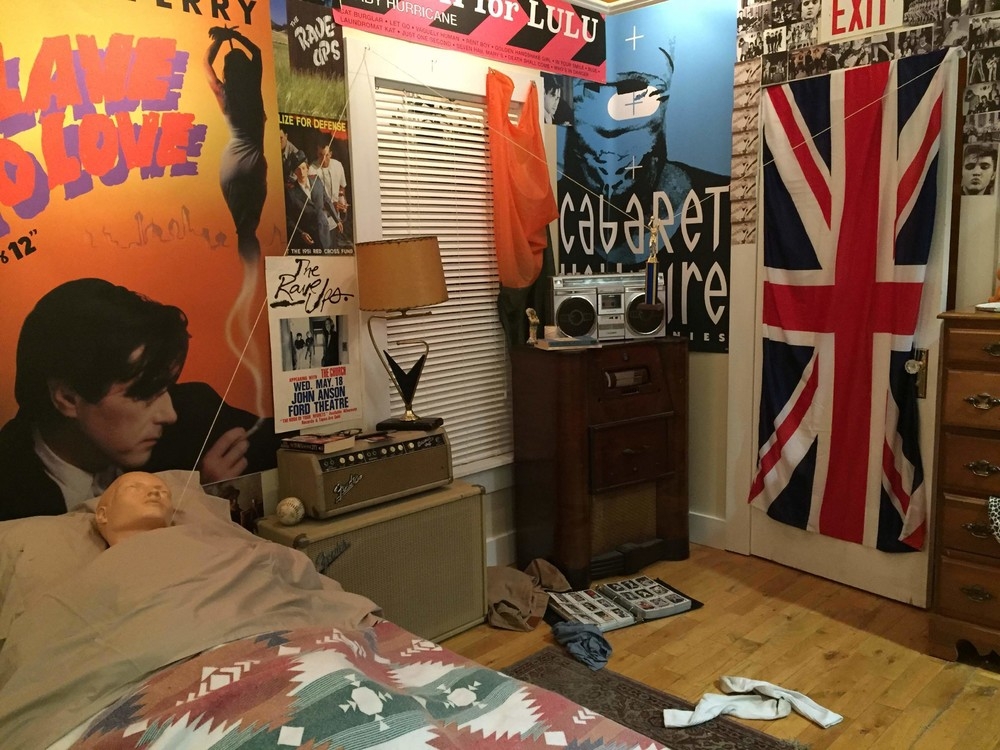 7. "Danke Schoen" in the Shower was Broderick's Idea
"Although it's only because of the brilliance of John's deciding that I should sing 'Danke Schoen' on the float in the parade," Broderick once said. "I had never heard the song before. I was learning it for the parade scene. So we're doing the shower scene and I thought, 'Well, I can do a little rehearsal.' And I did something with my hair to make that Mohawk. And you know what good directors do: they say, 'Stop! Wait till we roll.' And John put that stuff in."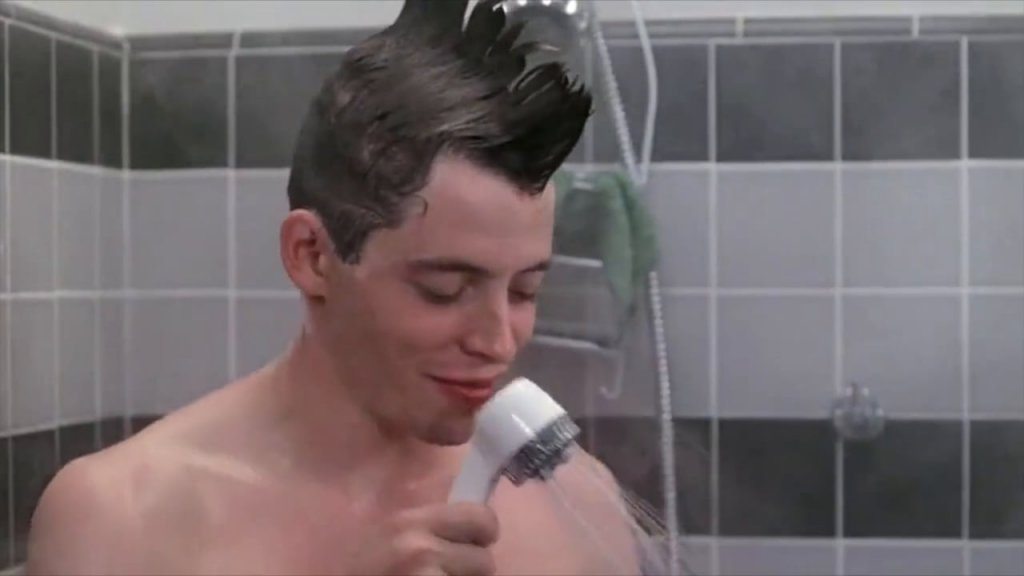 8. The Two Missing Bueller Children
Originally, the Bueller family had four children instead of the two, Ferris and Jeannie, seen in the movie. Throughout the film, there are subtle hints to the fact that there were two younger siblings in the family, such as the children's drawings seen on the refrigerator in the Bueller home. Actually, the child's drawing on the left side of the fridge was drawn by John Hughes' six-year-old son. Also, Mr. Bueller has a framed family picture on his desk at work that including four children.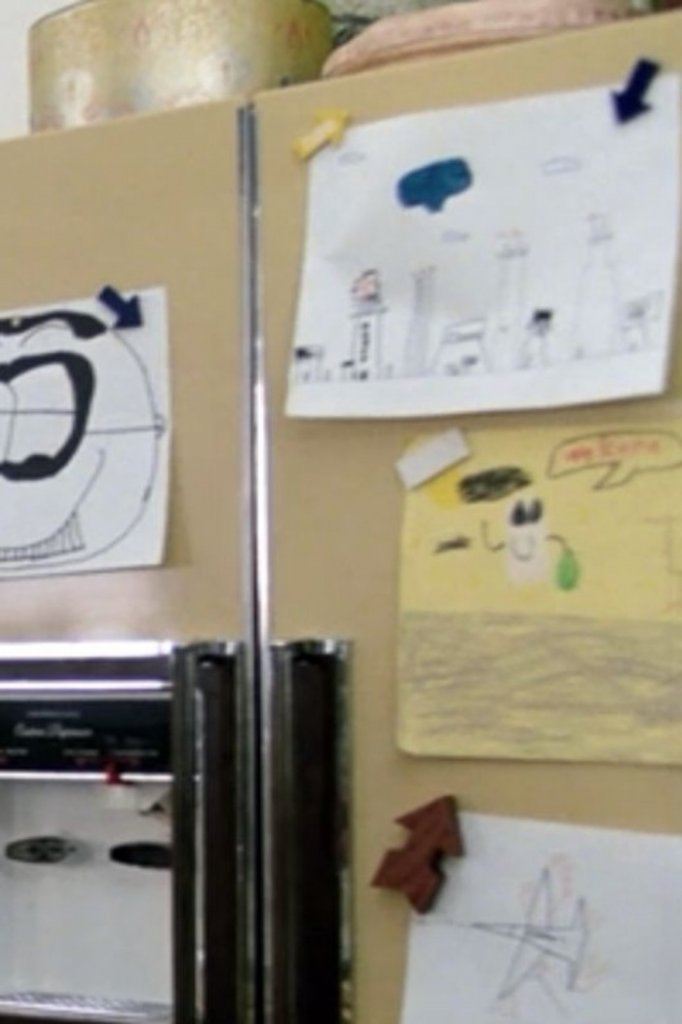 9. Edie McClurg Styled Her Own Hair
In a 2010 interview with Vanity Fair, McClurg said Grace's hairdo should be 1960s inspired, "because Grace felt she looked best in the [1960s] and kept her look from that era." Unfortunately, the women's hairstylist on the set was hired for her skills blowing out Mia Sara's hair and wasn't sure how to give Grace her characteristic look. McClurg proceeded to tease and style her own tresses. When she was done, Hughes asked her how many pencils she could fit in her hair. They discovered that three pencils would stay tangled in her hair but a fourth would fall out, thus creating the hilarious moment when Mr. Rooney's assistant finds lost writing instruments in her coif.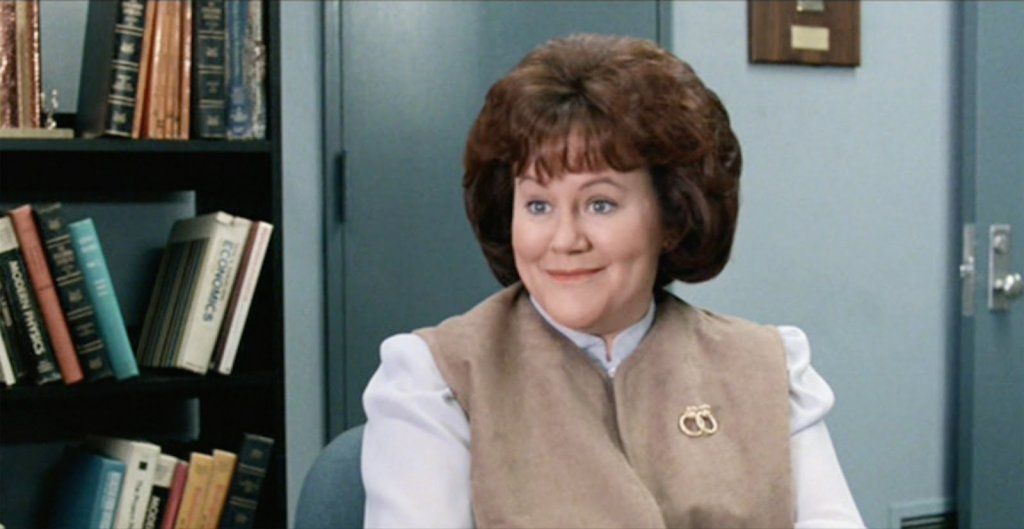 10. They Were Dancing in the Streets
Who could resist getting out of their seat and dancing along with the iconic parade scene in Ferris Bueller's Day Off? The construction worker and window washer seen during the scene were not originally supposed to be in the movie but Hughes caught them dancing on the job and couldn't help but capture the moment on film because he found it so humorous. Seriously though, who could sit still to "Twist and Shout" by The Beatles?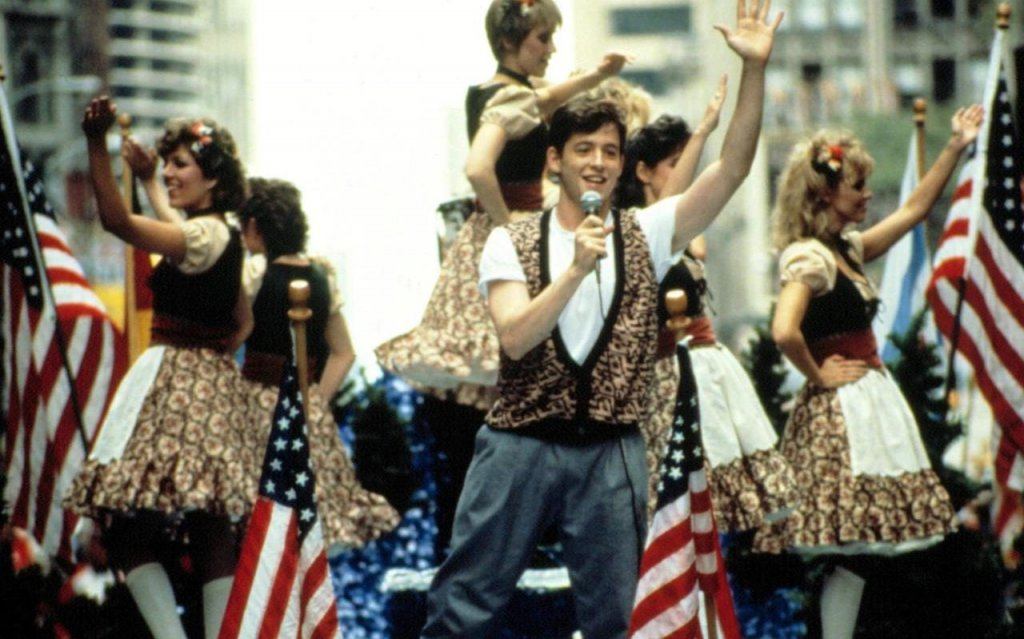 11. A Very Different Jeannie
There were A LOT of different actresses considered for the role of Jeannie Bueller's, Ferris' twin, including Linda Blair, Meg Ryan, Ellen Barkin, Jamie Lee Curtis, Ally Sheedy, Geena Davis, Robin Duke, Melanie Griffith, Mary Gross, Linda Hamilton, Daryl Hannah, Barbara Hershey, Holly Hunter, Kelly LeBrock, Kay Lenz, Julia Louis-Dreyfus, Catherine O'Hara, Madonna, Kelly McGillis, Michelle Pfeiffer, Cybill Shepherd, Meg Tilly, Sigourney Weaver, Jodie Foster, and Sharon Stone.
12. Guess Who Almost Played Ferris
Nobody could embody the role of Ferris Bueller quite like Matthew Broderick did, but before he was officially cast, Rob Lowe, Tom Cruise, John Cusack, Johnny Depp, Robert Downey Jr., Jim Carrey and Michael J. Fox were in consideration.