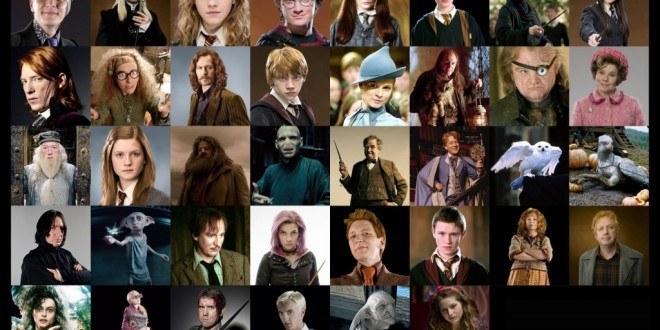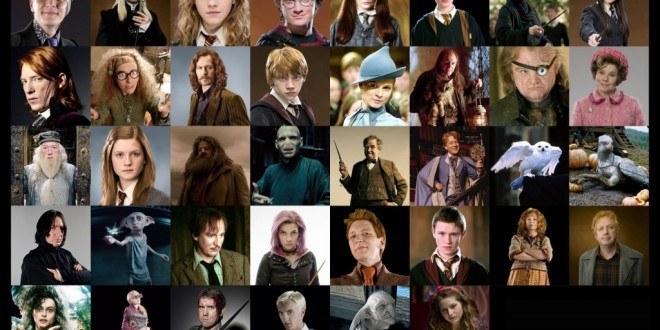 Spanning eight films released over a decade, we were all spellbound with the Harry Potter saga on the big screen. The movies made Daniel Radcliffe, Emma Watson and Rupert Grint household names, and featured an enormous cast of characters portrayed by some of the most renowned actors in the business. Maggie Smith, Ralph Fiennes, Emma Thompson, Gary Oldman, Helena Bonham Carter and Kenneth Branagh are just some of the award winners to have graced the set throughout the years. It's nearly impossible to remember all the people who made an appearance in the franchise, but there are quite a few who you maybe didn't recognize or who went on to become big stars down the road. Now there's a prequel and sequel on the horizon, so there will be new actors added to the mix. Let's comb through the archives and take a look back at some of the names and faces you forgot were in Harry Potter films – unless, of course, you're a serious Potterhead. Accio!
1. Robert Pattinson
We'll start with an easy one. Springboarding from Harry Potter to the Twilight franchise brought a lot of attention to this young actor, so this one might not be so under-the-radar. Pattison played the dashing Cedric Diggory, Hufflepuff's star Quidditch Seeker and Hogwart's co-Triwizard Champion. He was the first big character to die at Voldemort's behest. Appearing in Harry Potter and the Goblet of Fire (2005) and Harry Potter and the Order of the Phoenix (2007), he then was cast as the immortal Edward, high school vampire heartthrob to millions of teenage girls (and middle-aged moms) worldwide.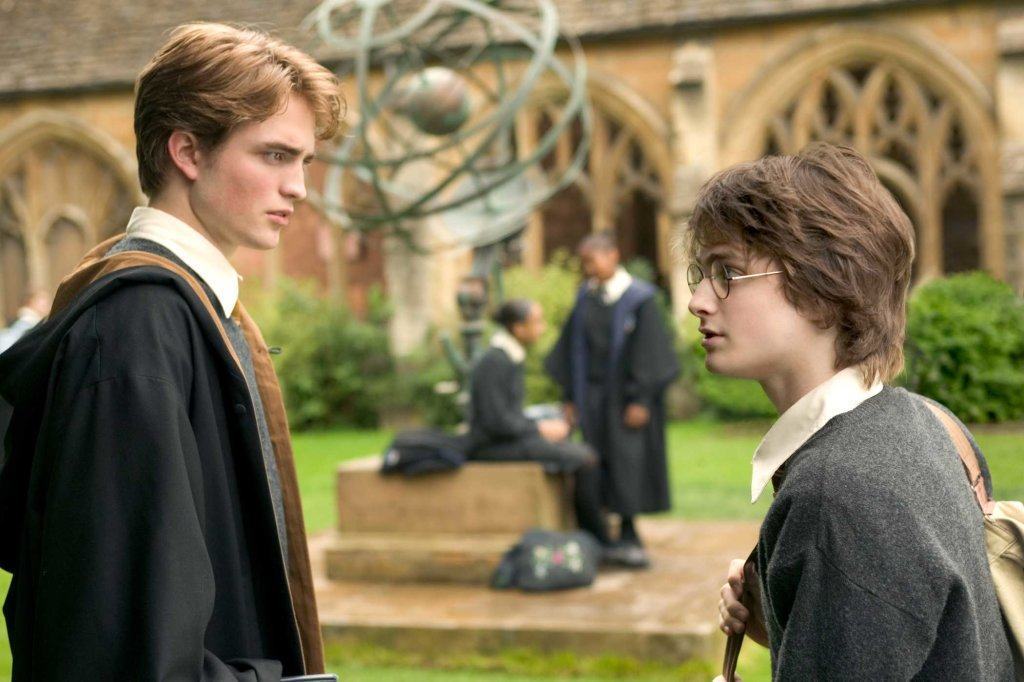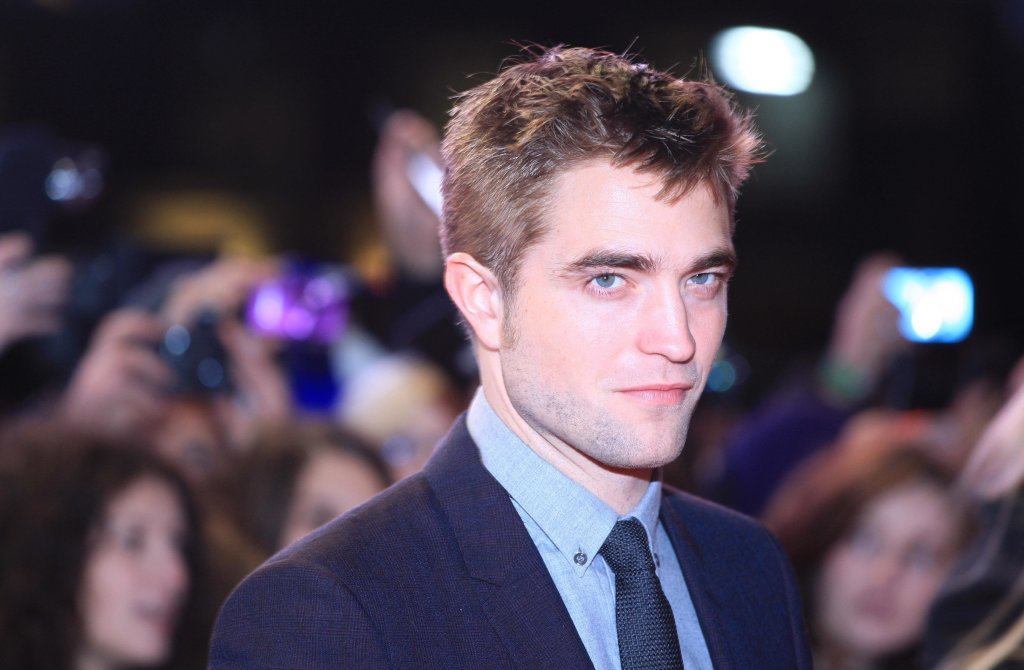 2. Fiona Shaw
Fiona Shaw played Harry's insipid Aunt Petunia, a Muggle who wanted nothing to do with her sorcering sister Lily or wizarding nephew. Instead, she doted on her bloated son Dudley, spoiling him with anything and everything he wanted while Harry was relegated a cupboard under the stairs. A renowned Shakespearean thespian, Fiona Shaw made an appearance in most Harry Potter films in this grating role, but she got to mess with witchcraft in her 2011 role as coven leader Marnie Stonebrook in True Blood.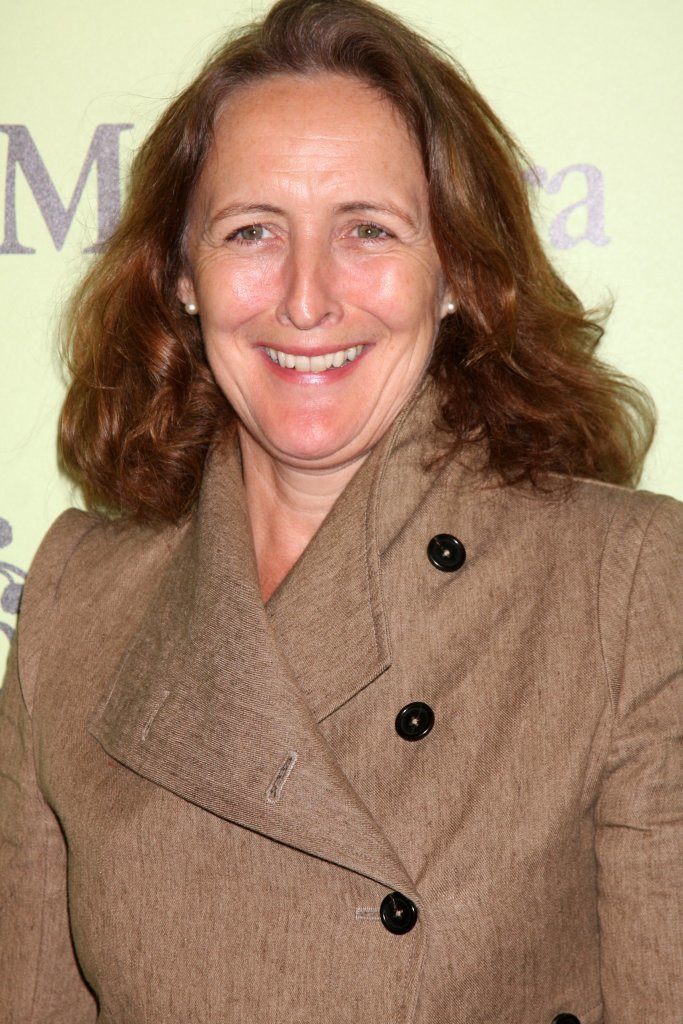 3. Kelly Macdonald
Fans of Boardwalk Empire will recognize Scottish actress Kelly Macdonald from her Emmy nominated role as Margaret Thompson in the HBO series. She was also in Trainspotting, Gosford Park, Nanny McPhee and was the voice of Merida in Brave. Blink and you might have missed her brief turn as the ghost of Helena Ravenclaw in the final film of the franchise.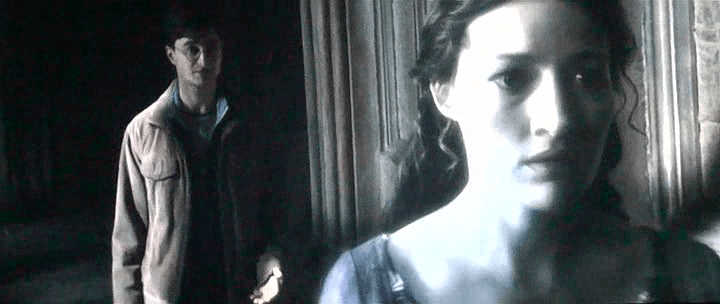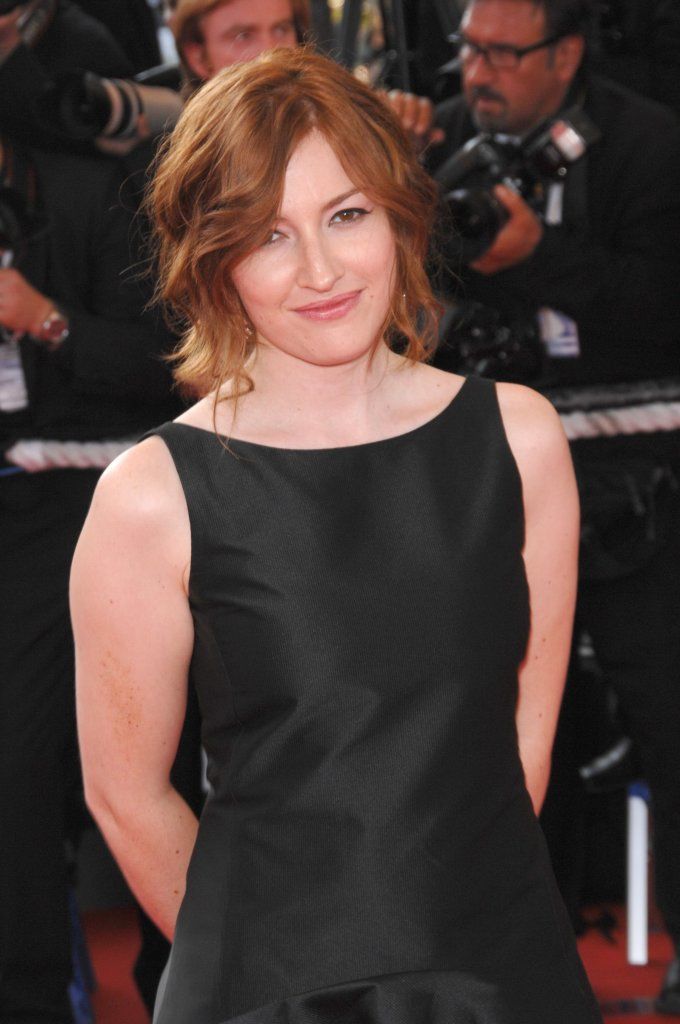 4. John Cleese
It seems almost every British actor alive had a stint in the H.P. films, including Monty Python comedian John Cleese. He was perfectly cast as Nearly Headless Nick, the resident ghost of Gryffindor Tower. The character appears in most of the books, but only makes an appearance in the first two movies, providing a little comic relief in grand Cleese style. He also starred in films like A Fish Called Wanda, Silverado and Die Another Day plus television comedies like Cheers and Fawlty Towers (considered one of the greatest comedies of all time).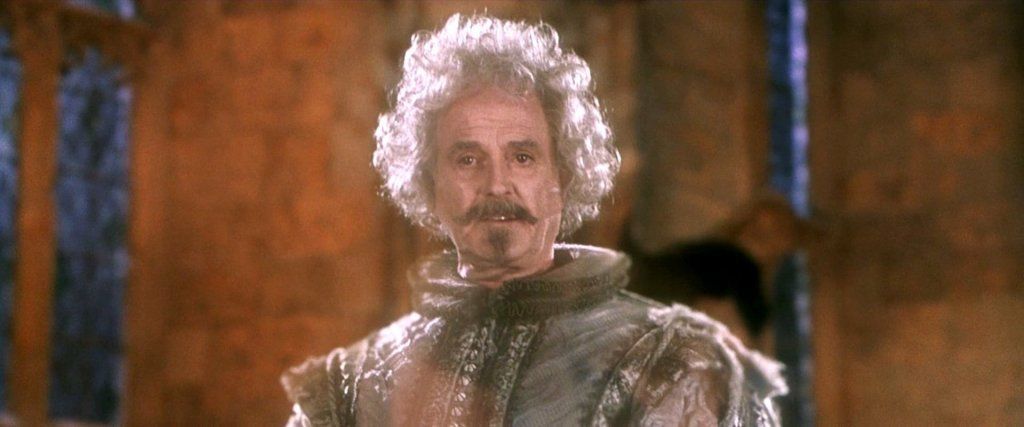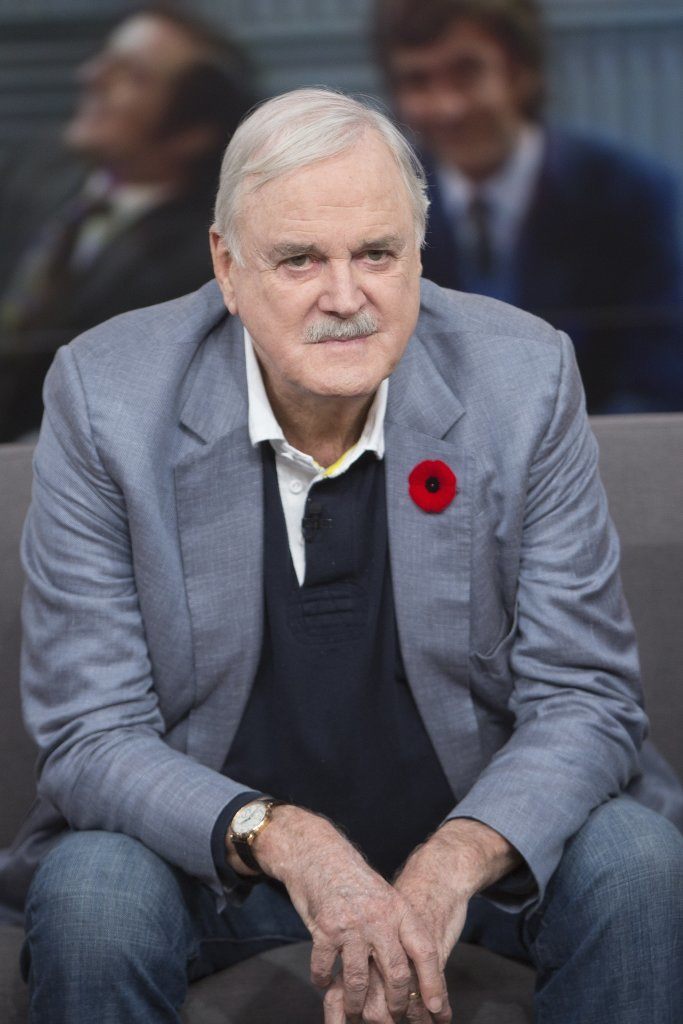 5. Julianne Hough
This one's quite a shocker. Who knew the Dancing with the Stars veteran and Grease Live Sandy appeared in Harry Potter and the Sorcerer's Stone? Granted, it was just a bit part as an extra and nobody knew who she was at the time. She can be seen cheering on the Gryffindor team at Harry's first Quidditch match. She was in London attending a performing arts school at the time they were looking for bodies to fill the stands. Her brother Derek and fellow DWTS dancer Mark Ballas are also in the crowd.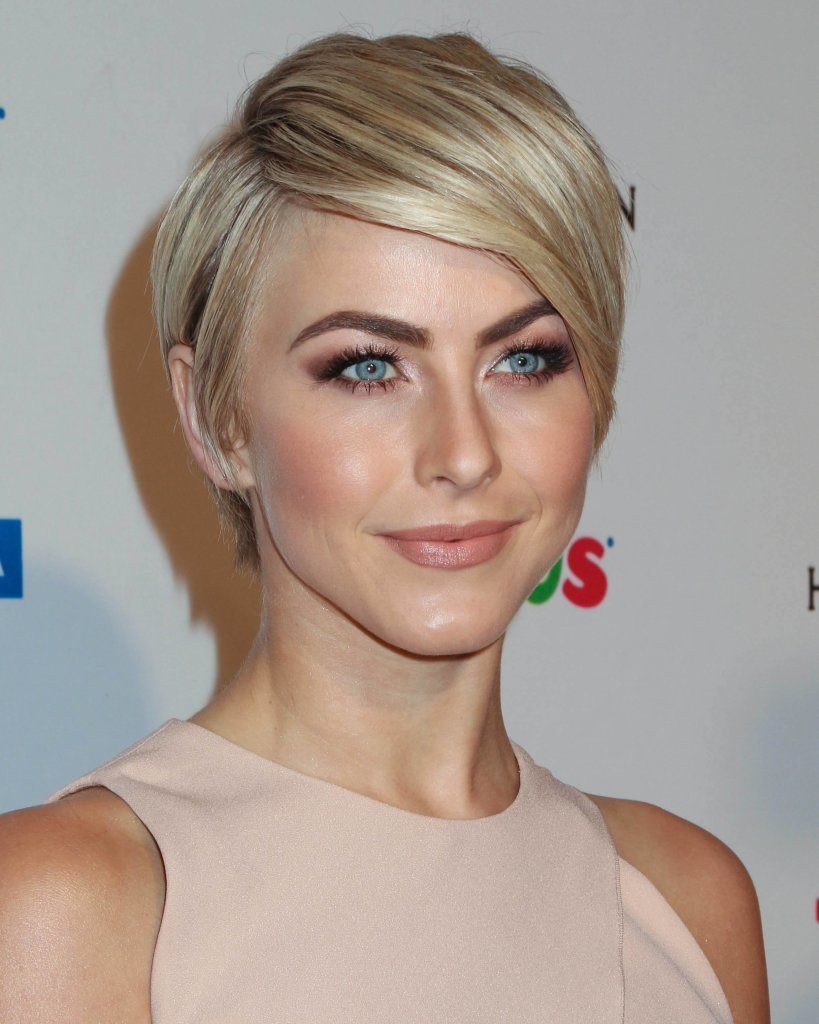 6. Luke Youngblood
If you watch Community, you know Luke Youngblood as Magnitude (short for "Magnetic Attitude"). He plays a party-loving student at Greendale Community College with the catchphrase "pop, pop!" He also plays Sid the squire sidekick on ABC's Galavant. But back in the day, Luke played Lee Jordan, Fred and George Weasley's prankster buddy and the Quidditch commentator in Harry Potter and the Sorcerer's Stone (2001) and Harry Potter and the Chamber of Secrets (2002).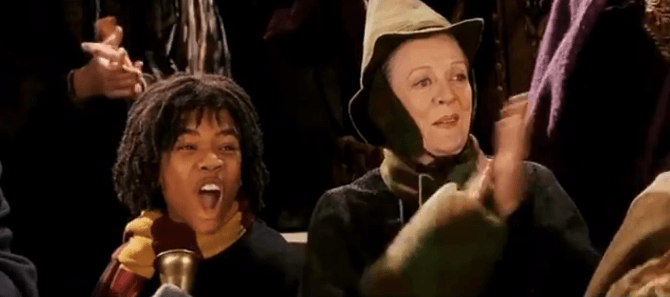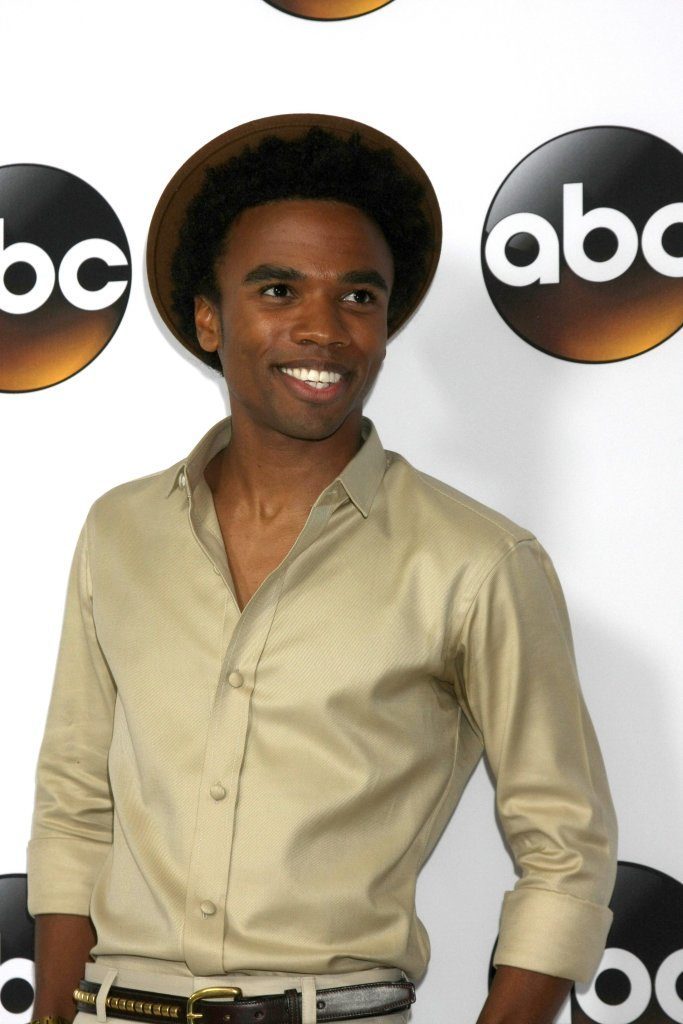 7. Julie Christie
Younger fans might not recognize the actress who played Madam Rosmerta, the longtime proprietress of the Three Broomsticks pub in the village of Hogsmeade. That was Oscar winning British beauty Julie Christie, who appeared in such iconic films as Darling, Dr. Zhivago, Far From the Madding Crowd, Don't Look Now and Shampoo. She was quite the sex symbol back in her heyday.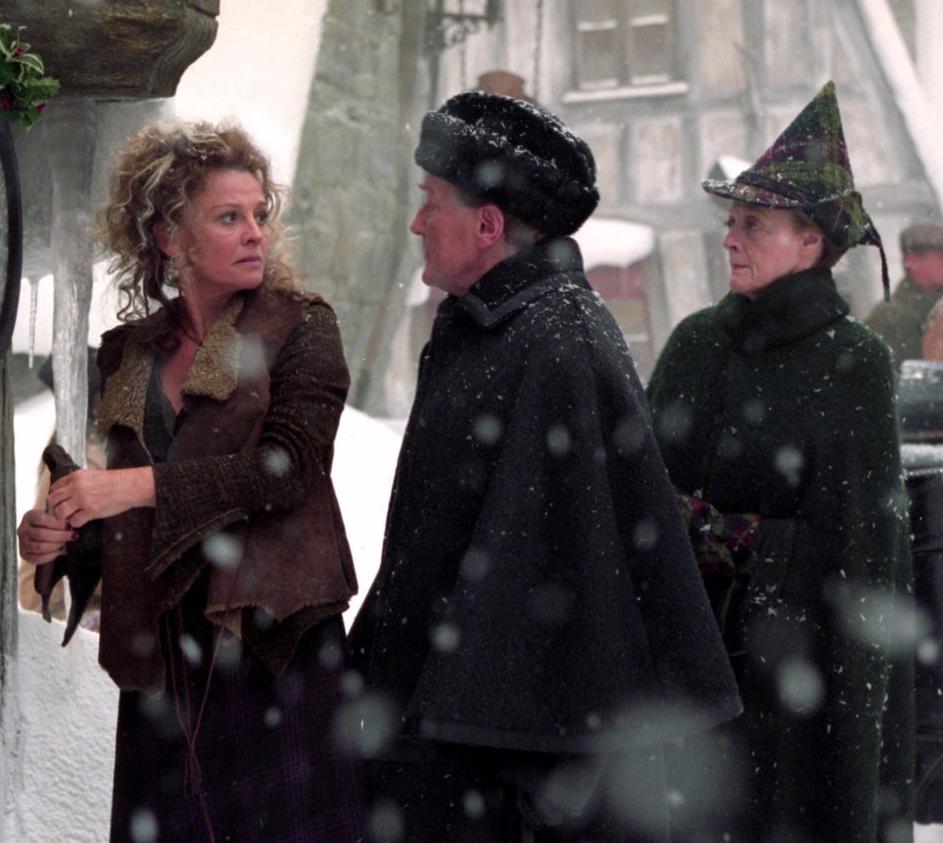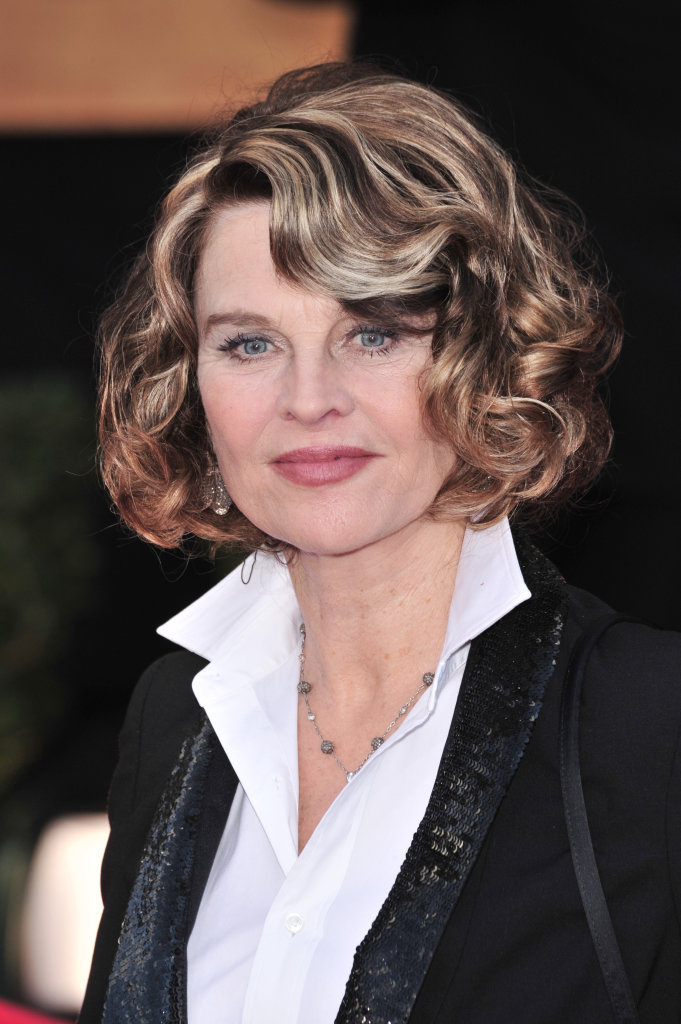 8. Alfred Enoch
Fans of Shonda Rhimes' How to Get Away with Murder will recognize Alfred Enoch as Wes Gibbons, one of student interns who works with Prof. Keating (well, it's a little more complicated than that). Before that he played Dean Thomas, one of Harry's inner circle who becomes the chaser on the Gryffindor Quidditch team in their sixth year. He also dates Ginny before Harry does.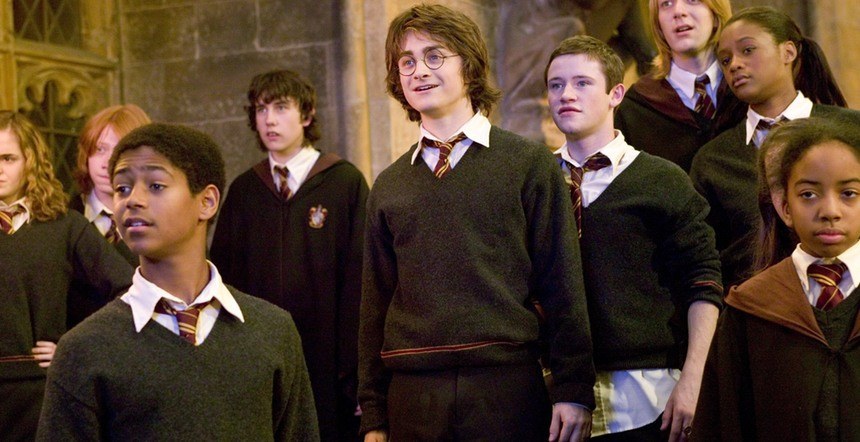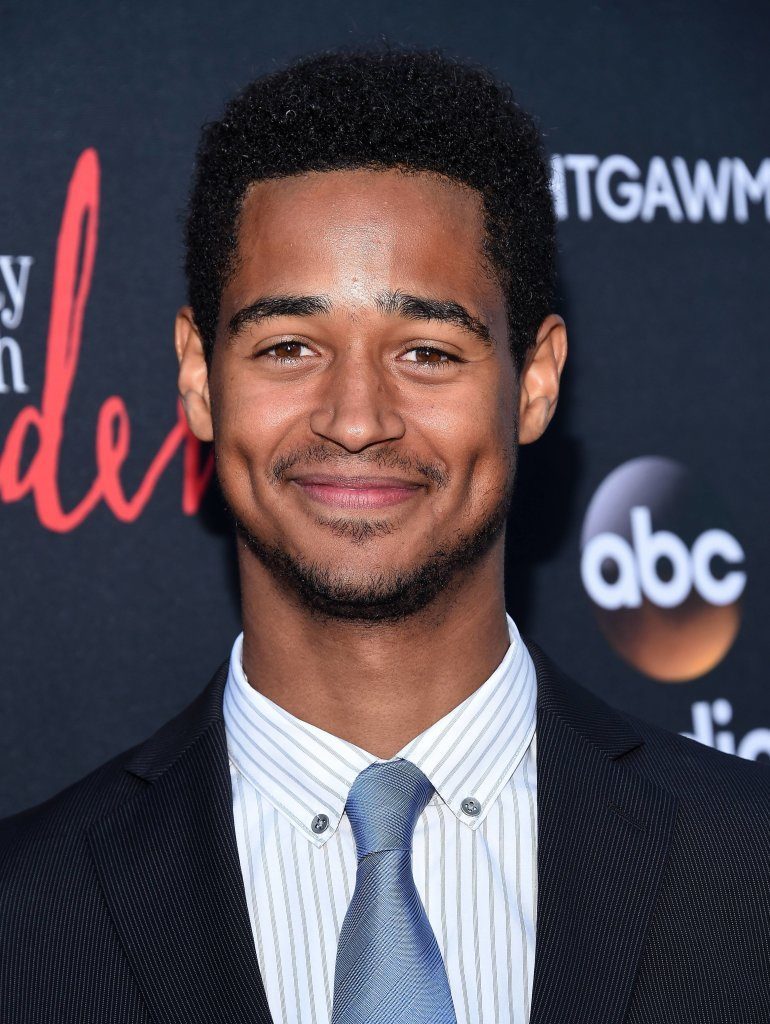 9. Verne Troyer
Who knew Austin Power's Mini-Me was in a Harry Potter film? The diminutive actor was perfectly cast as Griphook the ill-tempered Goblin in Harry Potter and the Sorcerer's Stone. He double-crosses Harry, Ron and Hermione after helping them break into Gringotts Wizarding Bank.
10. Henry Lloyd-Hughes
If you're a fan of the brilliant British sitcom The Inbetweeners, you'll know Henry Lloyd-Hughes. He plays Mark Donovan, Will's bullying nemesis who turns on the polite charm when speaking with teachers and adults. Lloyd-Hughes made a brief appearance in Harry Potter and the Goblet of Fire (2005), playing Roger Davies who takes Fleur Delacour to the Yule Ball.
11. David Tennant
The tenth Dr. Who also put in some time on the Harry Potter set. David Tennant played the miserable Barty Crouch Jr. in Harry Potter and the Goblet of Fire (2005). He's the tortuous son of the Department of Magical Law Enforcement head who escapes from Azkaban and impersonates Mad-Eye Moody. Tennant also starred in Casanova, Broadchurch and, recently, as the supervillain Killgrave in Jessica Jones.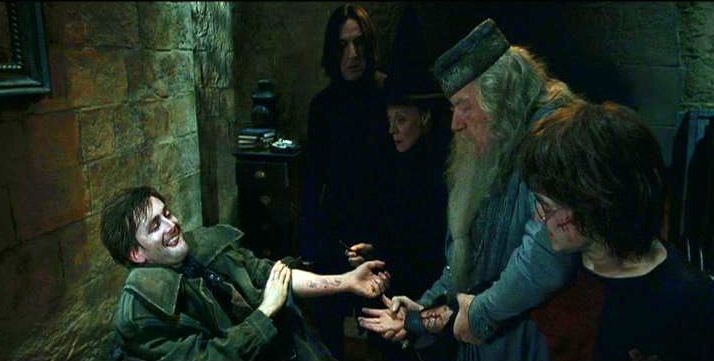 12. Natalia Tena
Yes, that's Osha the "wildling" from Game of Thrones popping up in several H.P. films as Nymphadora Tonks, niece of Bellatrix Lestrange and cousin to Sirius Black. Tonks is the sassy half-blood witch with the multi-colored hair who falls for werewolf Remus Lupin. Harry Potter becomes the godfather to their son, Teddy.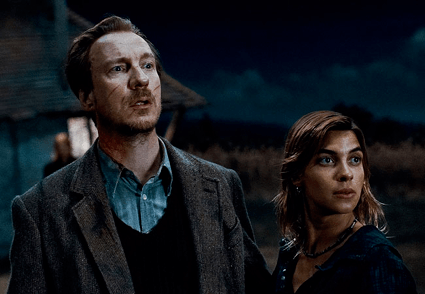 13. Shirley Henderson
Moaning Myrtle is the ghost who permanently resides in the girls' first floor bathroom at Hogwarts (what a sad fate!). The actress who played this teenage apparition was actually 37 when she appeared in the Chamber of Secrets and was over 40 when she did the Goblet of Fire. She has a distinctive voice that might be more recognizable than her face. She played Bridget's friend Jude in the two Bridget Jones films, who, like Myrtle, often cried in a bathroom – this time over her boyfriend Vile Richard. Henderson also had parts in Rob Roy and Trainspotting.
14. Freddie Stroma
Freddie Stroma played the part of Cormac McLaggen in the last three H.P. films. He was the boy Hermione took to Professor Slughorn's Christmas party to make Ron jealous (but ended up being bored by Cormac's bragging). He later played the ab-tastic college radio DJ Luke in Pitch Perfect. Next up, you can see him in a little HBO project called Game of Thrones.
15. Scarlett Byrne
Scarlett Byrne plays Pansy Parkinson, Draco Malfoy's Slytherin sidekick (and eventual girlfriend) in the last three Harry Potter flicks. She gives a wicked stink-eye. Where else have you seen her? She played Lexi in the sci-fi show Falling Skies, and Nora in The Vampire Diaries. She must like the dark side. On a personal note, she's engaged to Hugh Hefner's son, Cooper.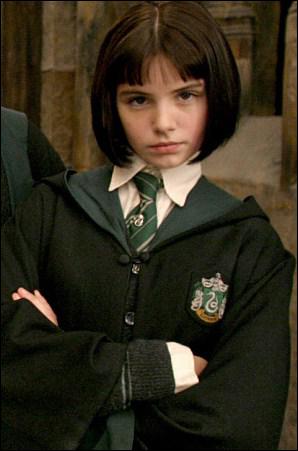 16. Bill Nighy
When the Harry Potter casting calls went out, just about every British actor snagged a part, including versatile character actor Bill Nighy. You probably know him as aging singer Billy Mack in Love Actually, Davy Jones in The Pirates of the Caribbean films and Douglas in The Exotic Marigold Hotel films, among many others. In Harry Potter and the Deathly Hallows: Part 1 (2010), he plays the ineffective Minister Rufus Scrimgeour who dies during the Second Wizarding War at the hand of Lord Voldemort.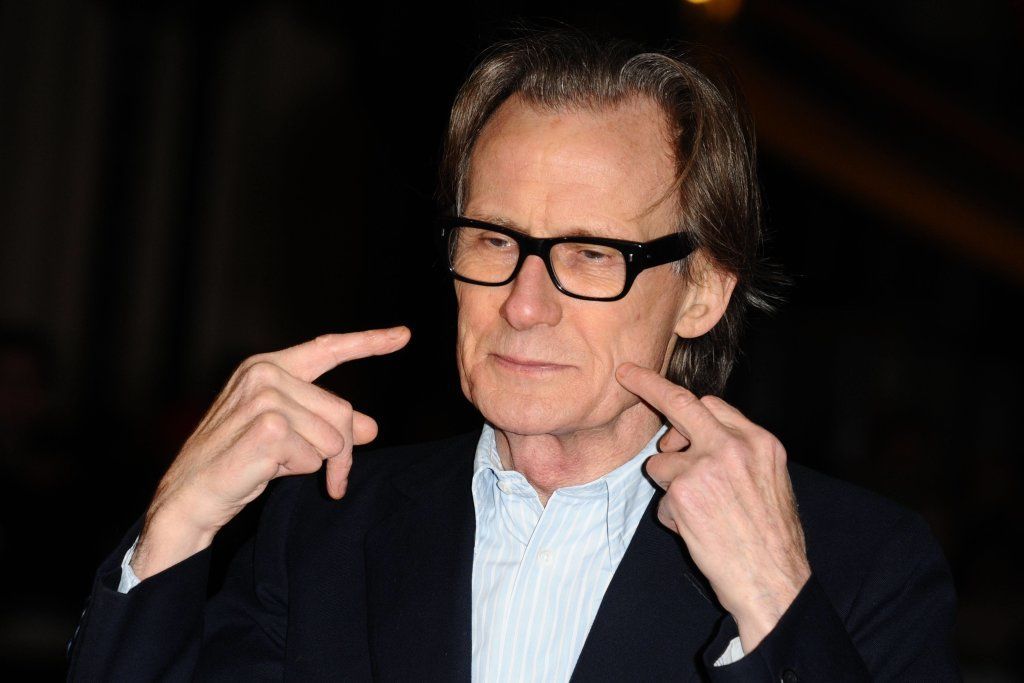 17. Domhnall Gleeson
From one mega-franchise to another. Irish actor Domnhall Gleeson went from playing Ron's bro Bill Weasley in the last two films into another little hit called Star Wars: The Force Awakens (perhaps you've heard of it), playing General Hux. He's also worked in such acclaimed movies as About Time, Unbroken, Ex Machina, The Revenant and Brooklyn, so you could say his career is on fire. His real-life father, Brendan Gleeson, plays "Alastor Mad-Eye" Moody in the Harry Potter films, but it's clear Domhnall's own acting chops earned him the part.