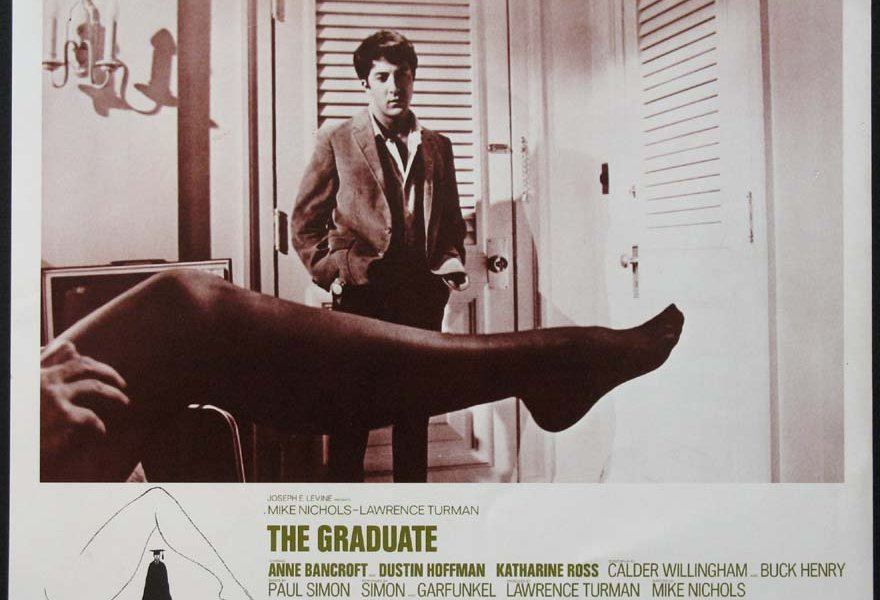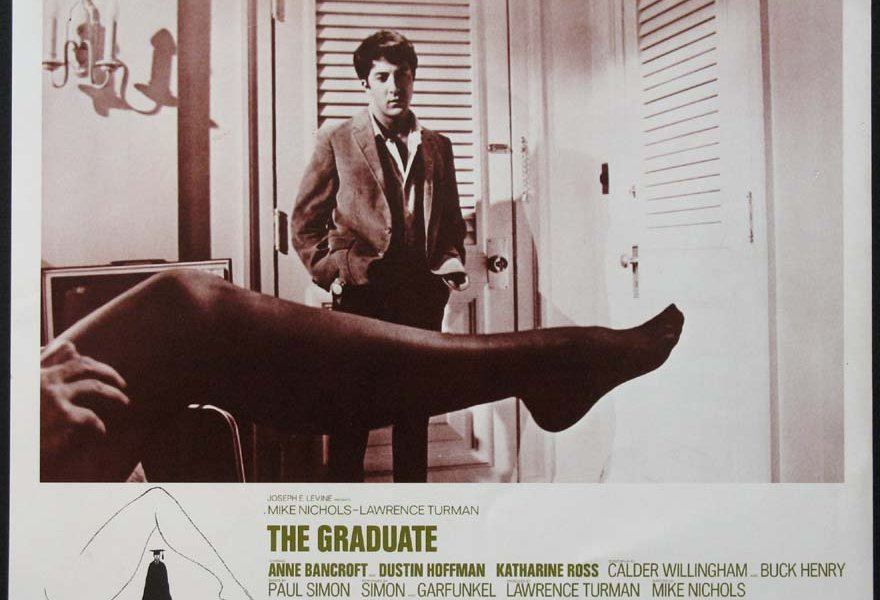 Considered by the American Film Institute to be the 17th best movie of all times, The Graduate is a satirical comedy-drama that continues to entertain and delight audiences nearly five decades after its theatrical release. Based on a not-so best selling novella by Charles Webb, the themes of The Graduate have endured the tests of time, ringing true to viewers of all ages. Highly acclaimed and widely adored, there is much to learn about the 22nd highest gross movie of all time (adjusted to reflect inflation, of course).
1. Here's To You Mr. Hoffman
When filming Dustin Hoffman and Anne Bancroft's first encounter in the hotel room, Hoffman decided to grab his co-star's breast in the scene, unbeknownst to her. Hoffman was inspired to do so because it reminded him of the awkward ways teenage boys attempt to get cozy with girls. However, when Hoffman executed his off-the-cuff blocking, director Mike Nichos began uncontrollably laughing, causing Hoffman to laugh. Rather than ruin the scene, Hoffman turned from the camera, walked to the wall, and began banging his head against it. Nichols was so amused by the whole thing that the scene was kept in the movie as-is.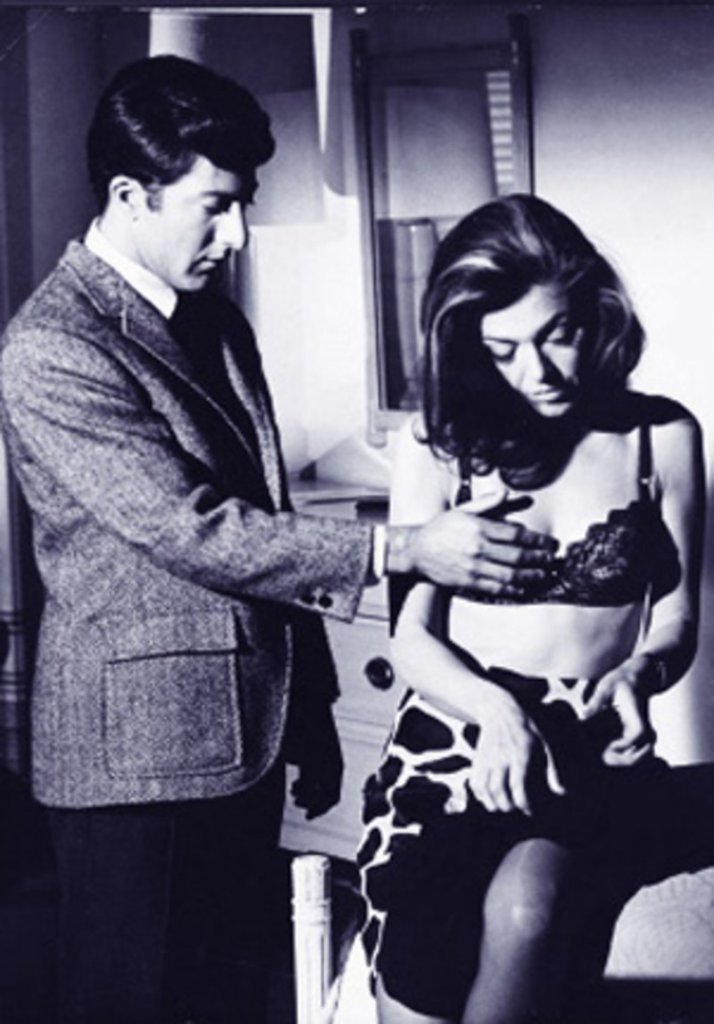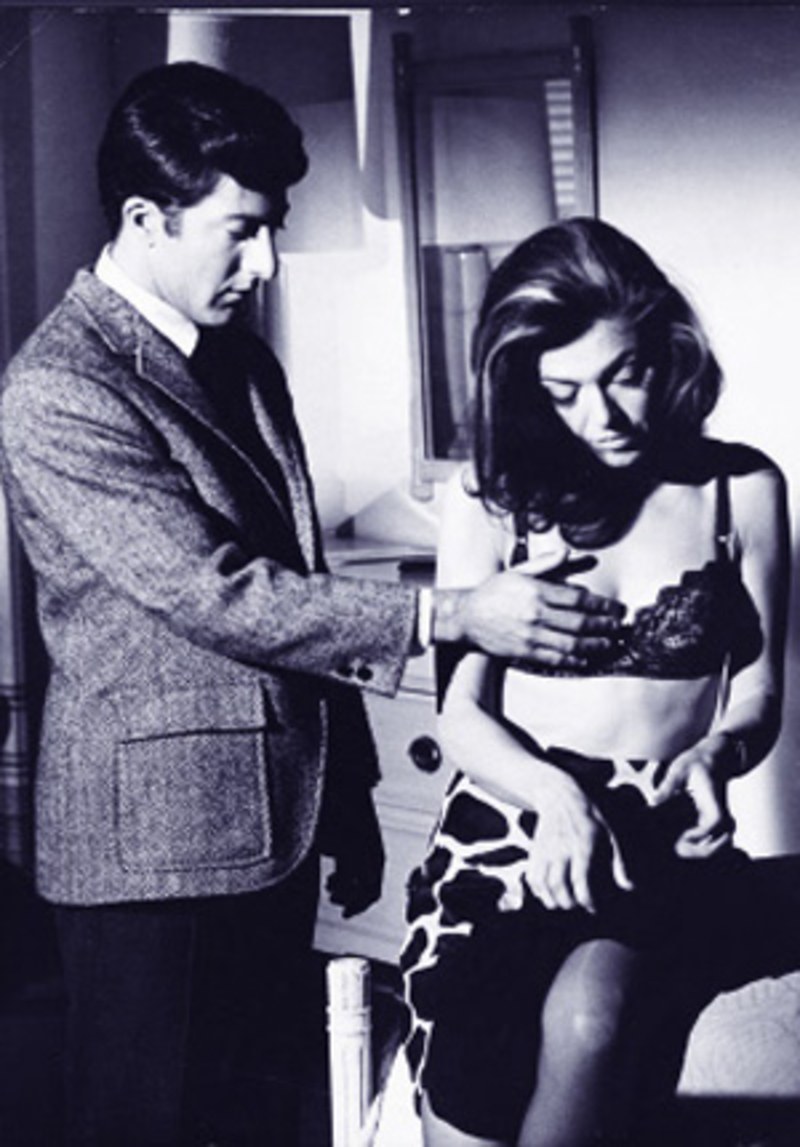 2. Step Aside, Robert Redford
Originally Robert Redford screen-tested with Candice Bergen for director Mike Nichols. Redford, who had won a Golden Globe in 1965, did not have the underdog qualities Nichols was looking for in his lead actor. Upon delivering this news to Redford, the actor asked Nichols for clarification. "Well, let's put it this way," said Nichols, "Have you ever struck out with a girl?" "What do you mean?" asked Redford. "That's precisely my point," said Nichols.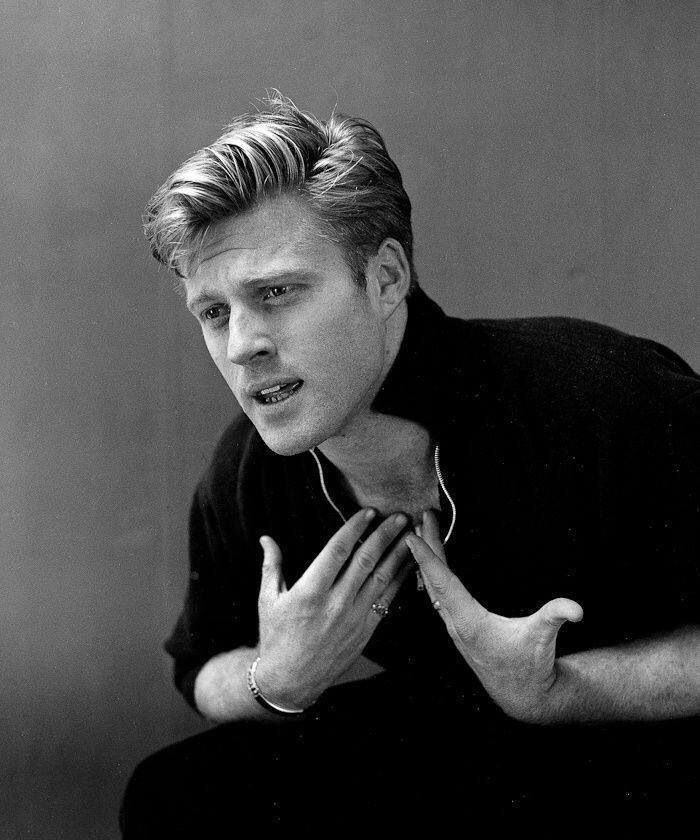 3. Not Mrs. Robinson's Leg
The image is famous. Dustin Hoffman framed by Anne Bancroft's seductively shapely leg. It's an iconic picture that defined a new generation but it's all one big lie. The leg you see in the promotional photo belongs to Linda Gray, a then-unknown model, not Bancroft. In 2001, Gray starred in a theater production of The Graduate as Mrs. Robinson in London's West End and the following year on New York City's Broadway. Gray was only paid $25 for her leg to appear in the movie's poster.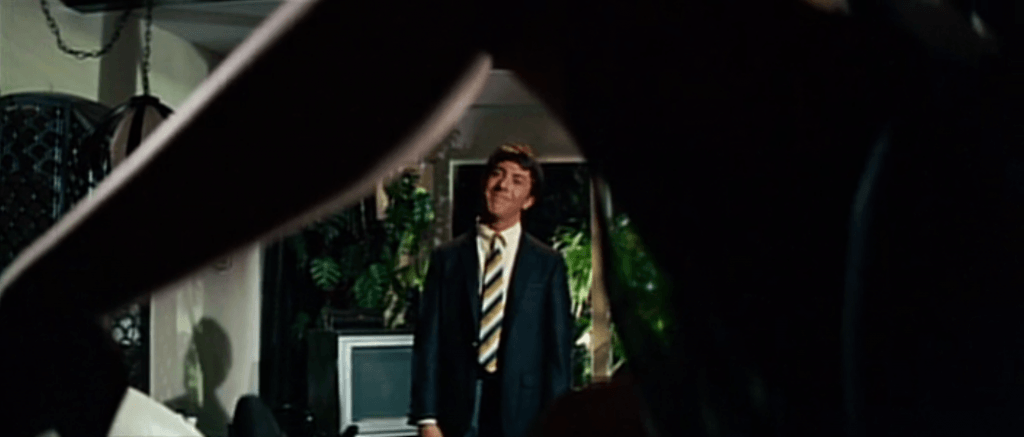 4. Even Paul Simon Gets Rejected
Two songs Paul Simon wrote for the movie, "A Hazy Shade of Winter" and "Punky's Dilemma," were rejected by Nichols. Instead, Nichols wanted to use what would eventually be titled "Mrs. Robinson" but at the time was being completed under the title of "Mrs. Roosevelt," about Eleanor Roosevelt. The chorus of "Mrs. Robinson" included in The Graduate has different lyrics than the ones that made it to the final version of the song. On another note, some say that the innovative way The Graduate incorporated music into the film was the precursor to music videos. Would we have had MTV if it wasn't for this film and score?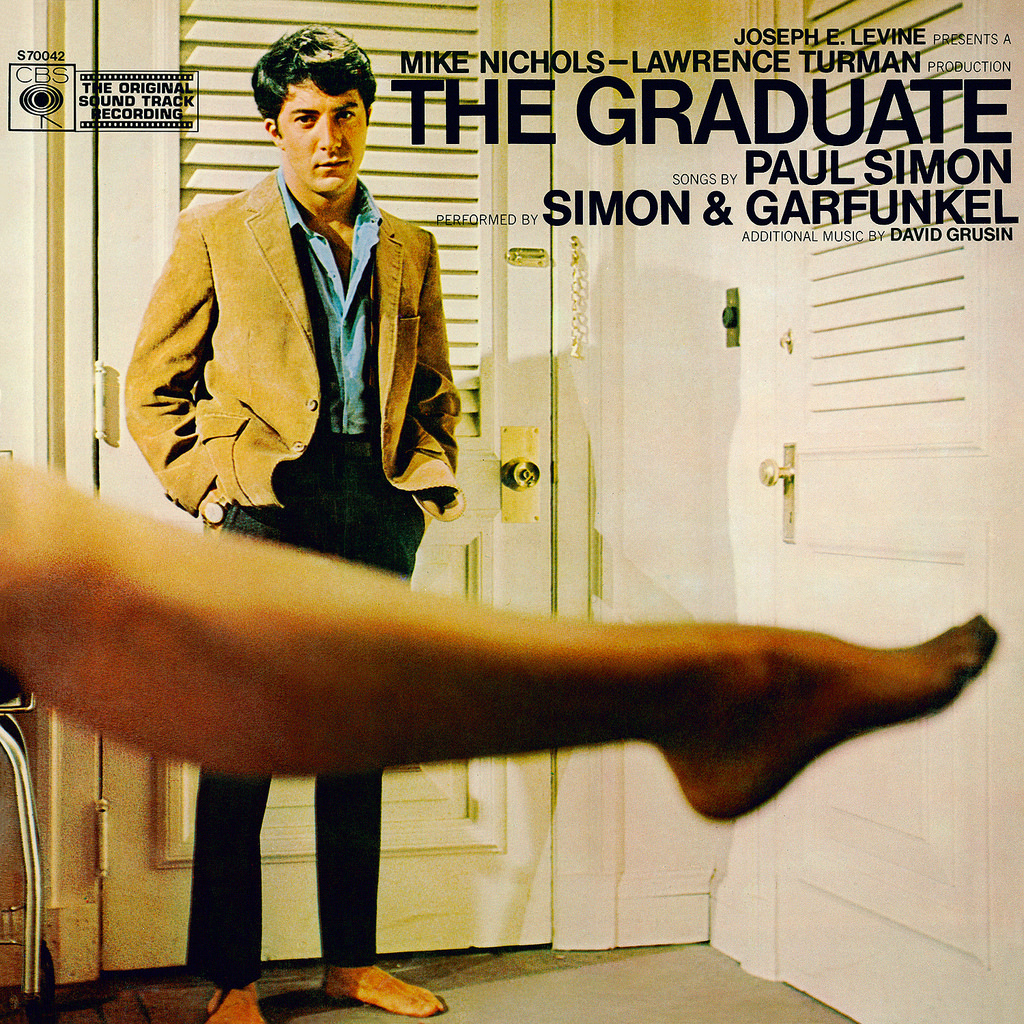 5. Let's Try Something New
Cinematographer Robert Surtees was allowed to experiment with new filming techniques on The Graduate. Some of these experimental techniques include filming Benjamin (Dustin Hoffman) running straight towards the camera even though he appears as though he is not getting nowhere when he is trying to get to stop Elaine's wedding. In another scene, Benjamin walks from one side of the screen to the other while the crowd walks the opposite way, another cinematic technique used to visualize the story's themes.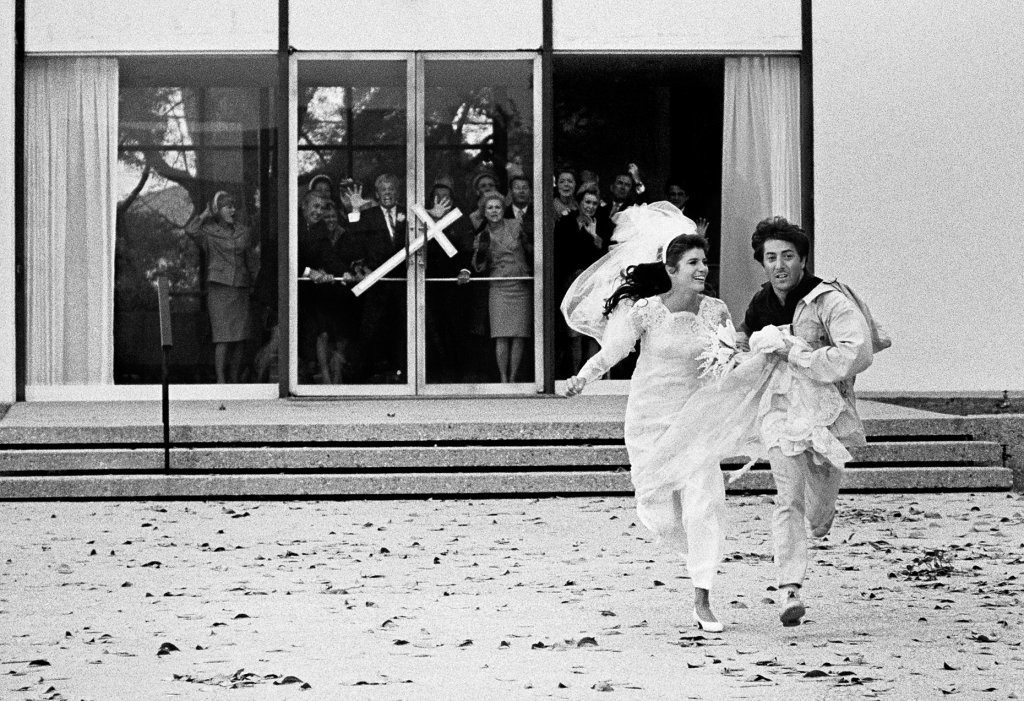 6. He Made A Measly $4,000
After taxes and living expenses, the $17,000 Hoffman earned for starring in The Graduate had been reduced to only $4,000. Furthermore, though the movie was a huge success upon its release, Hoffman was actually collecting unemployment checks at the time. Don't worry though, the broke actor was hired not long after The Graduate's release to star in Midnight Cowboy.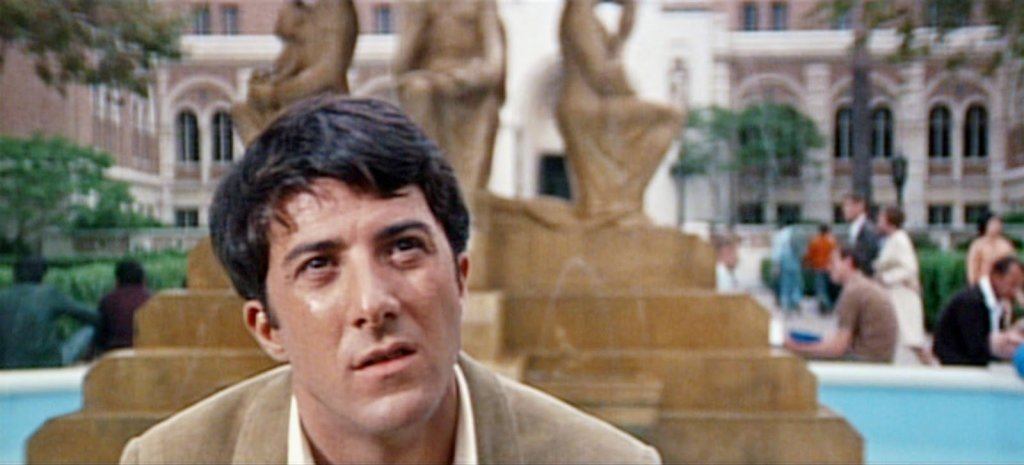 7. What's In a Number?
One of the main themes of The Graduate is the widening gap between the generations, which film runners illustrated with the disparaging ages of Benjamin and Mrs. Robinson. Of course, Mrs. Robinson is supposed to be much older than Benjamin. However, Anne Bancroft was barely 6 years older than Dustin Hoffman. Additionally, the actress who played Elaine Robinson, Katharine Ross, was only 8 years younger than her mother, Bancroft.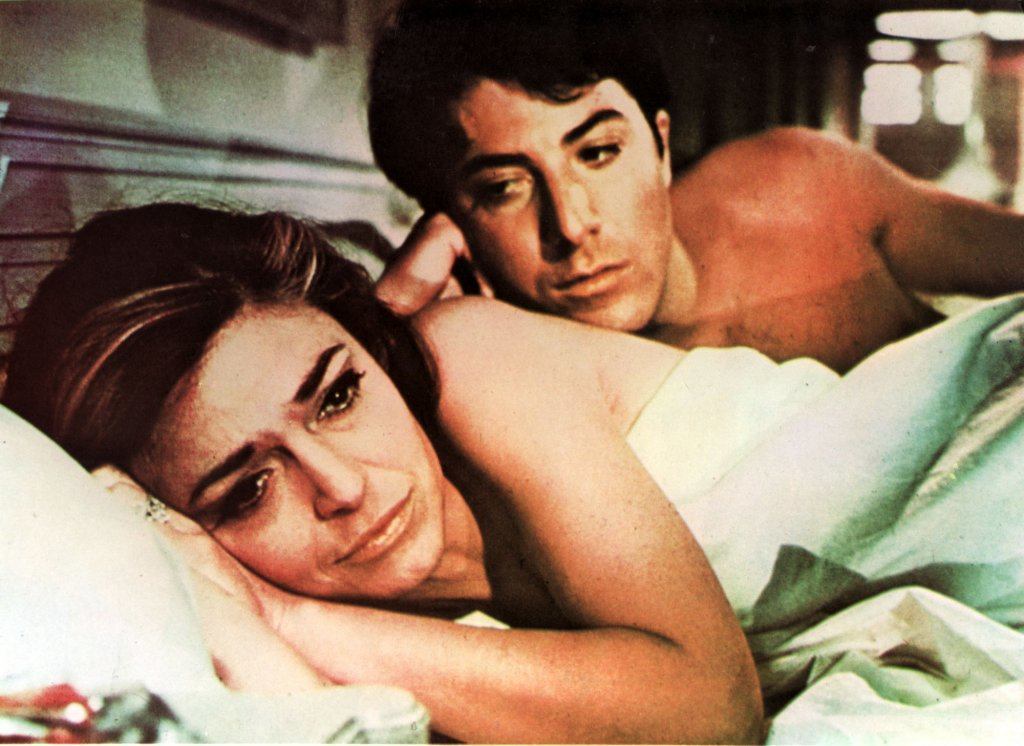 8. Who Else Could Have Been Mrs. Robinson?
Everyone can agree that Anne Bancroft was incredible as Mrs. Robinson in The Graduate, but numerous other actresses were interested in and considered for the role. Leading ladies who might have been Mrs. Robinson include Claire Bloom, Doris Day, Patricia Neal, Angie Dickinson, Sophia Loren, Judy Garland, Rita Hayworth, Susan Hayward, Anouk Aimée, Jennifer Jones, Deborah Kerr, Eva Marie Saint, Rosalind Russell, Simone Signoret, Jean Simmons, Lana Turner, Eleanor Parker, Anne Baxter, and Shelley Winters.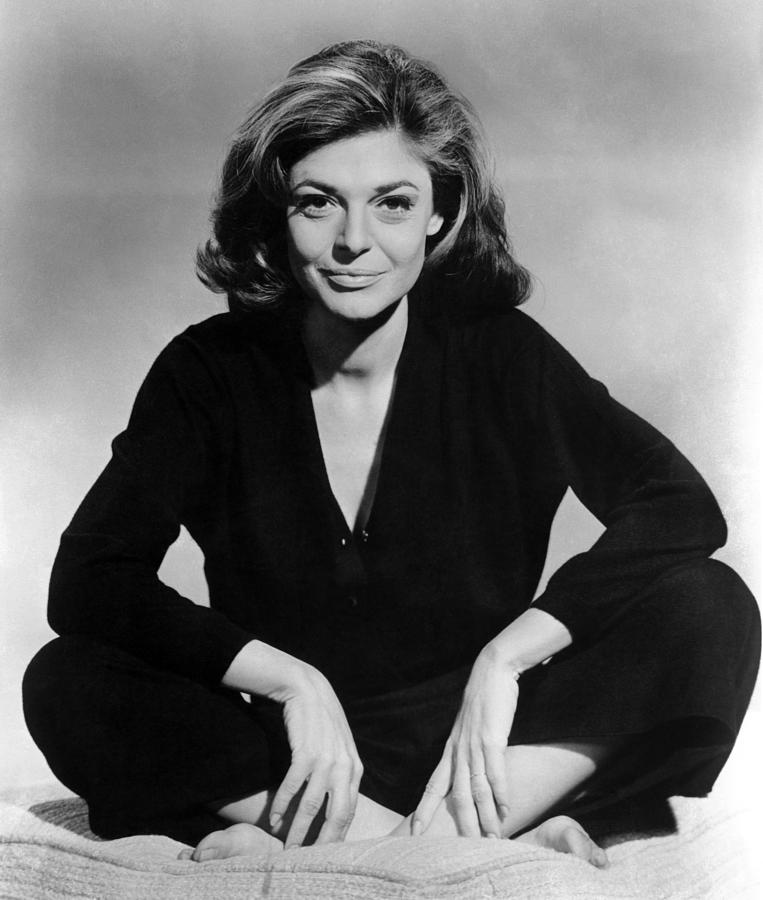 9. Only 5,000 Copies
Charles Webb's 1963 novella, The Graduate, only sold 5,000 copies prior to the film's release. Upon reading the novella, which consists mostly of dialogue and very little exposition, director Nichols called it "totally original" but then decided to transform it into a movie. The book's homophobic rants were written out of the screenplay by Buck Henry, along with additional changes made to the story itself.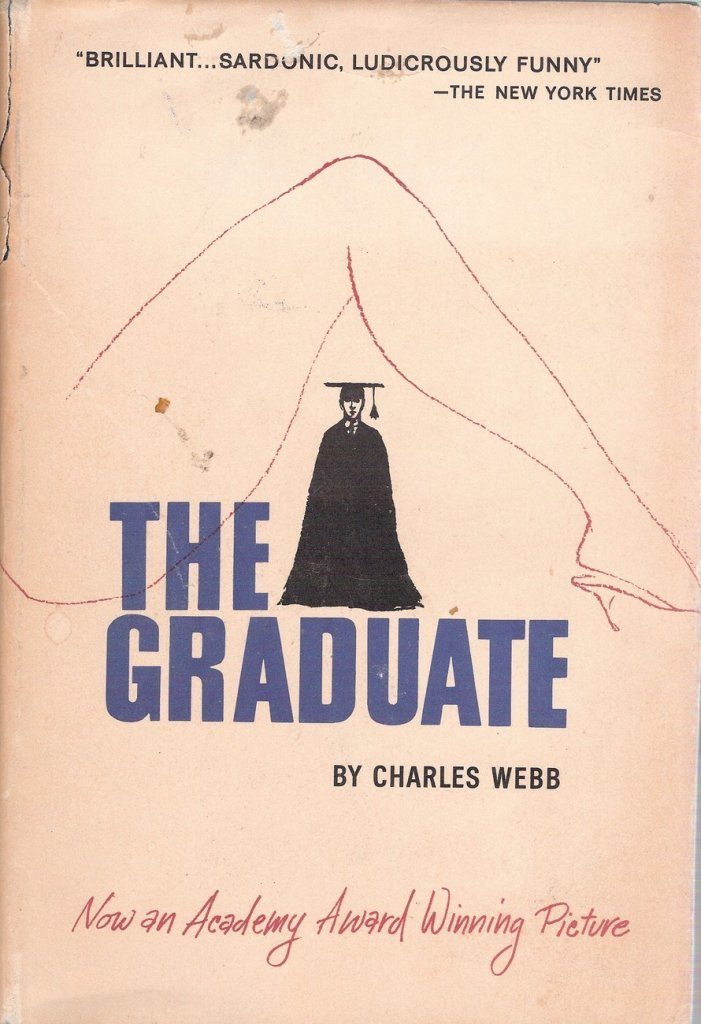 10. Nichols Was a "Wretch"
Though the director is known throughout Hollywood for being a delightful man, Mike Nichols even admits that he was a "wretch" on the set of The Graduate. Apparently, once a day the director reminded his lead actor, Dustin Hoffman, to clean out his nose. He was also not very nice to Katharine Ross while the actress was at work. The crew considered him miserable to work with, and Anne Bancroft was not allowed to see the daily rushes so she wouldn't find out that Nichols was using lighting techniques to make her look older.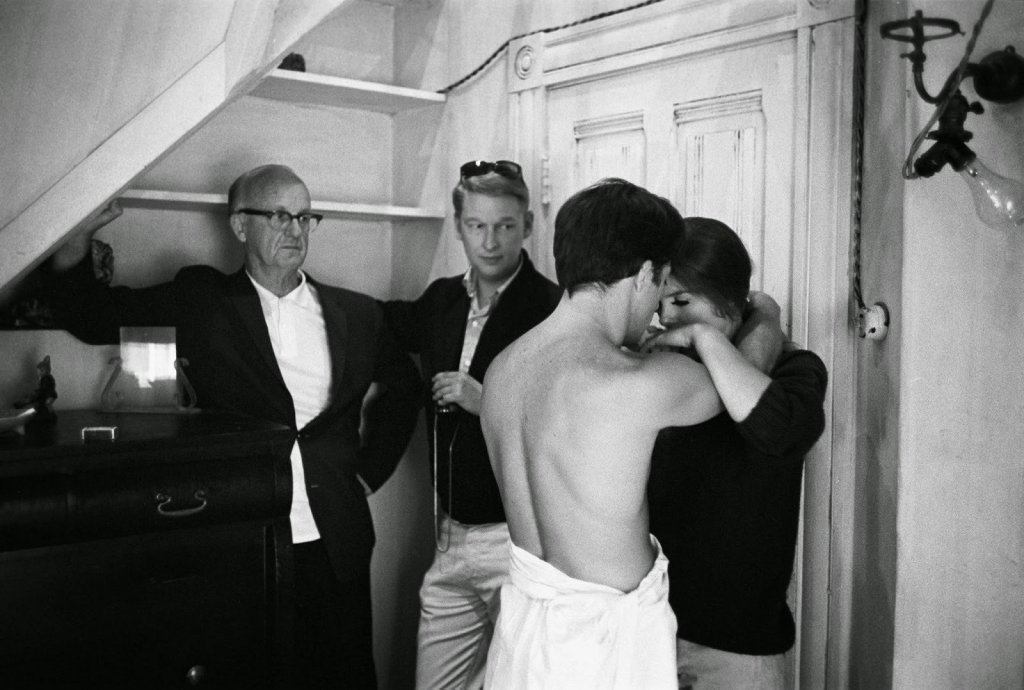 11. AFI Loves 'The Graduate'
The American Film Institute has included The Graduate on five of the organization's top lists. These lists include AFI's 100 Years…100 Movies, 100 Laughs, 100 Passions, and 100 Songs. Two lines from the film appeared on the AFI's 100 Years… 100 Movie Quotes list as well. In 2007, AFI revised its 100 Movies list and moved The Graduate from spot 7 to 17.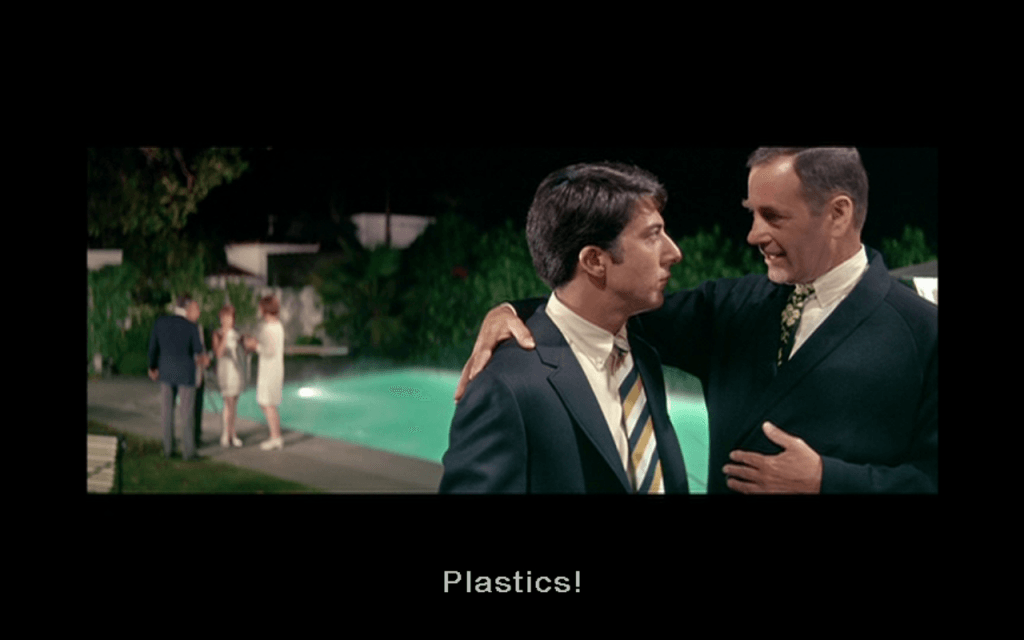 12. The Writer Got a Cameo
Buck Henry, who wrote The Graduate screenplay, played the Hotel Clerk in the scene where Benjamin and Mrs. Robinson first hook up.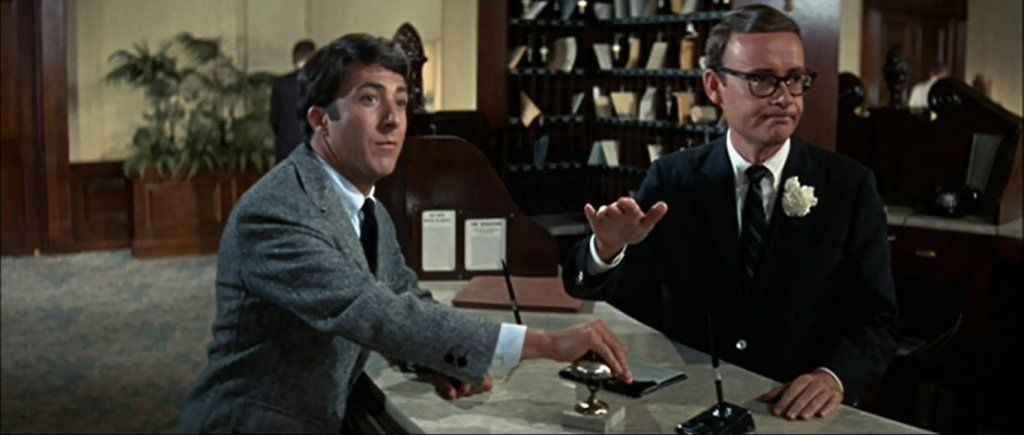 13. Studios Thought 'The Graduate' Wasn't Funny
Producer Lawrence Turman shopped the project around to all the major studios for two years, but couldn't find any takers. "No one thought the book was funny, and no one in Hollywood had even heard of Mike Nichols," he said. He finally found someone to take a chance, and the rest is cinematic history.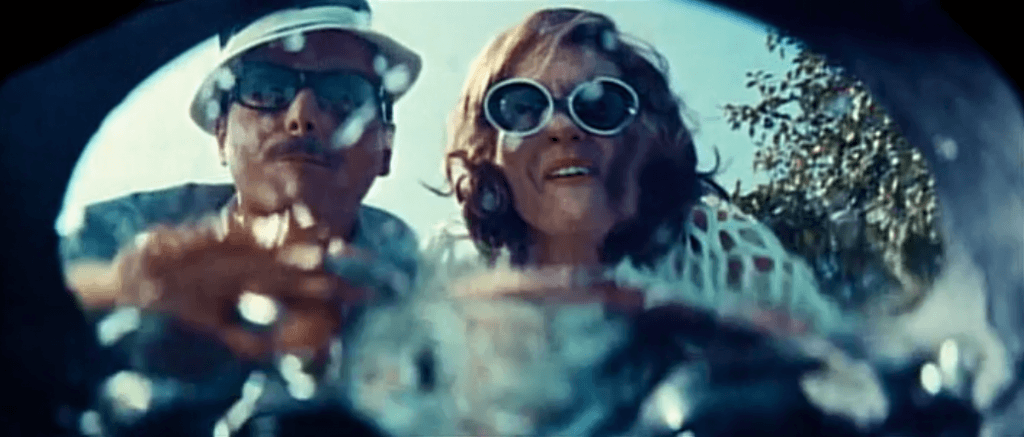 14. What Happens Next?
Aren't you dying to know what happened to Benjamin and Elaine after they fled the wedding and rode the bus off into the future (both looking like deer in headlights as if to say "oh no, what have we done")? Well, Charles Webb actually wrote a sequel to his original book, Home School, which takes place eleven years after the first one ended. We don't want to spoil it for you, so read it for yourself.