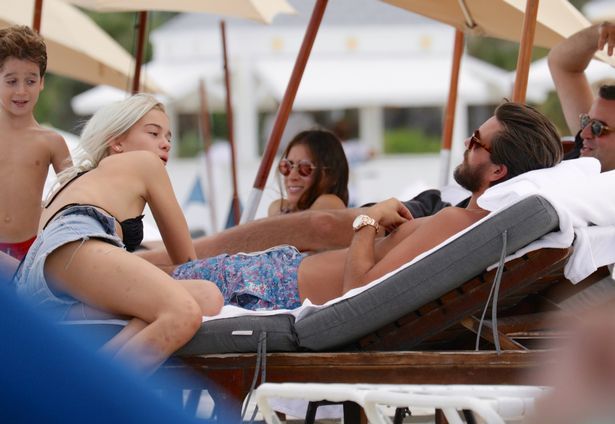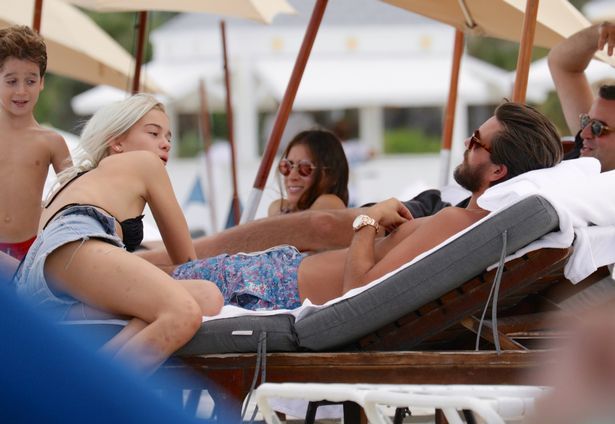 Kourtney Kardashian's ex-partner and the father of their three children: Mason, 5, Penelope, 3, and Reign, 9 months, was recently spotted in Miami cozying up to a blonde model, who's only 18-year-old!
Yes, you heard it right. Scott Disick, 32, is dating a teenager who graduated from high school in May 2015.
Disick and his new leading lady, Lindsay Vrckovnik, were seen in Miami, Florida, on October 2nd, just two days after they were photographed together in New York City.
Entertainment Weekly previously reported that Disick has been spending lots of time with the young blonde beauty. An insider revealed that Vrckovnik was staying with the reality star in his New York City apartment.
The pair had a late night on Wednesday (September 30th) that started at a bar in Manhattan's East Village neighborhood around 10 p.m. They also headed to a house party in NoHo around midnight before heading to 1 Oak nightclub, where they were seen together after 4 a.m.
A fellow partier said,
"Scott was hanging with this girl all night. He had his arm around her and they looked very couple-y. He kissed her a few times and was whispering in her ear with a smile on his face. She seemed very into him but a little out of place, very uncomfortable when people were looking at her."
Vrckovnik is currently represented by Spot 6 Management, a modeling agency based out of Toronto, Ontario. She reportedly lived in the Canadian city before moving to New York to study at Parsons School of Design.
It's been three months since Kourtney and Scott split, after nine years together. The pair called it quits in June, when pictures of Scott getting handsy with stylist Chloe Bartoli were published in the tabloids.
What do you think about Lord Disick dating a teenage model? Do you believe he and Kourtney will ever get back together? Should she even take him back? Let us know your thoughts in the comments section below.