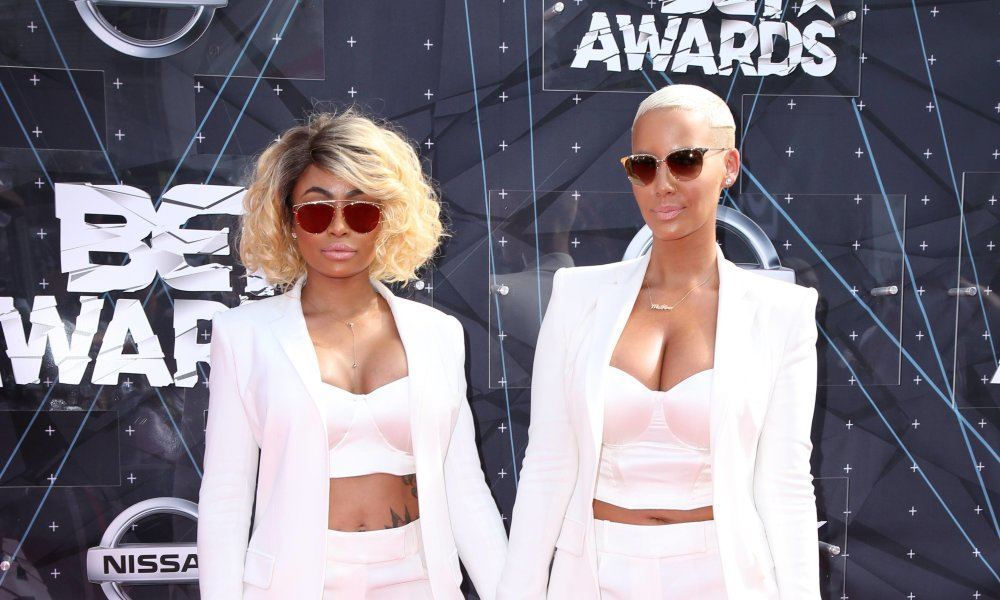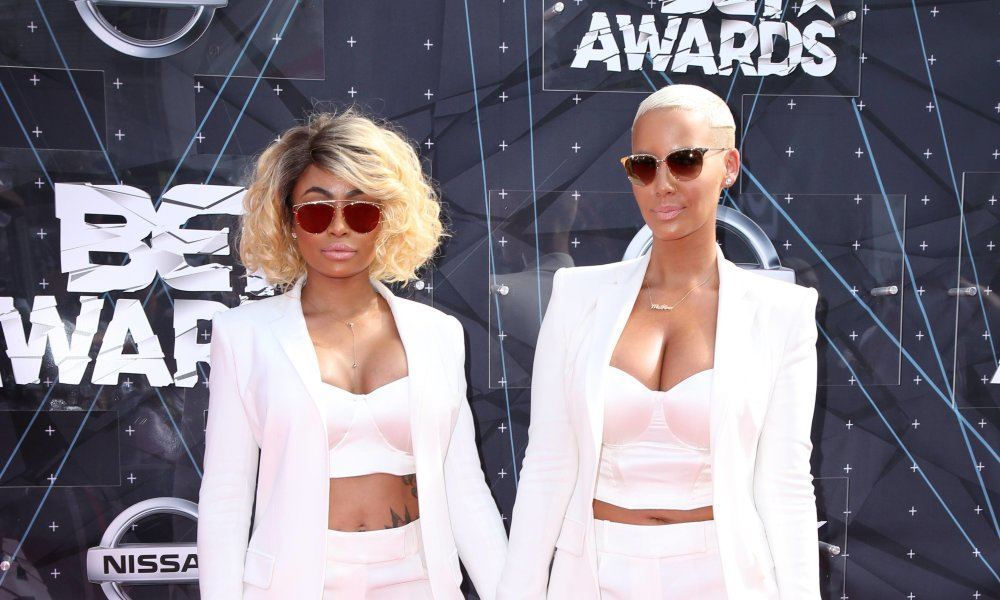 Move over Kardashians. Amber Rose and Blac Chyna are taking over reality TV. The two hip-hop models recently revealed that they will be starring in their own reality show on MTV later this year.
If you're unfamiliar with the two besties, let us clue you in. Amber Rose is a 31-year-old model and fashion designer who was linked to Kanye West from 2008-2010. Then she began dating rapper Wiz Khalifa in 2011 and married him two years later. Amber and Wiz, who divorced in 2014, have a son together, two-year-old Sebastian.
Amber Rose has had some beef with the Kardashian family. Earlier this year, Amber and Khloe had it out on Twitter over Blac Chyna's ex, Tyga, dating the youngest Jenner sister, Kylie. The feud was eventually squashed, but there is still some bad blood over what Kanye West (who's now married to Kim Kardashian) said during a radio interview: "It's very hard for a woman to wanna be with someone that's with Amber Rose. I had to take thirty showers before I got with Kim." Ouch! Rose is currently dating rapper Machine Gun Kelly.
Twenty-seven-year-old Angela White, professionally known as Blac Chyna, is an urban hip-hop model and businesswoman. Chyna began dating rapper Tyga after she appeared in his 2011 music video "Rack City." The pair welcomed a son in October 2012 and were reportedly engaged in December 2012. Chyna and Tyga split earlier this year when he began dating 17-year-old Kylie Jenner. Chyna and Jenner are constantly trying to outdo one another with Instagram selfies.
So, it's not surprising that Rose and Chyna would want to work together because the two women have lots in common. Both ladies are icons in the hip-hop world, are single working moms who have history as strippers, and have famous rappers as their baby daddies.
The show will supposedly be centered around the two young mothers as they go about their daily lives raising their children and furthering their careers in Hollywood, including club appearances.
Not word yet on whether or not Tyga and/or Wiz Khalifa will be featured on the show, but it definitely wouldn't hurt ratings.
Stay tuned here for updates on their upcoming reality series.