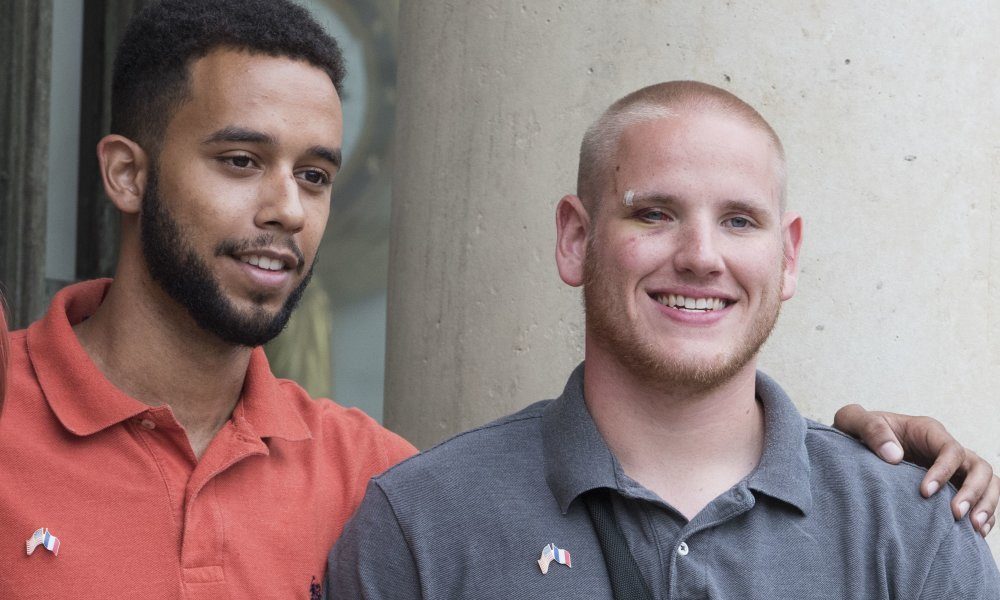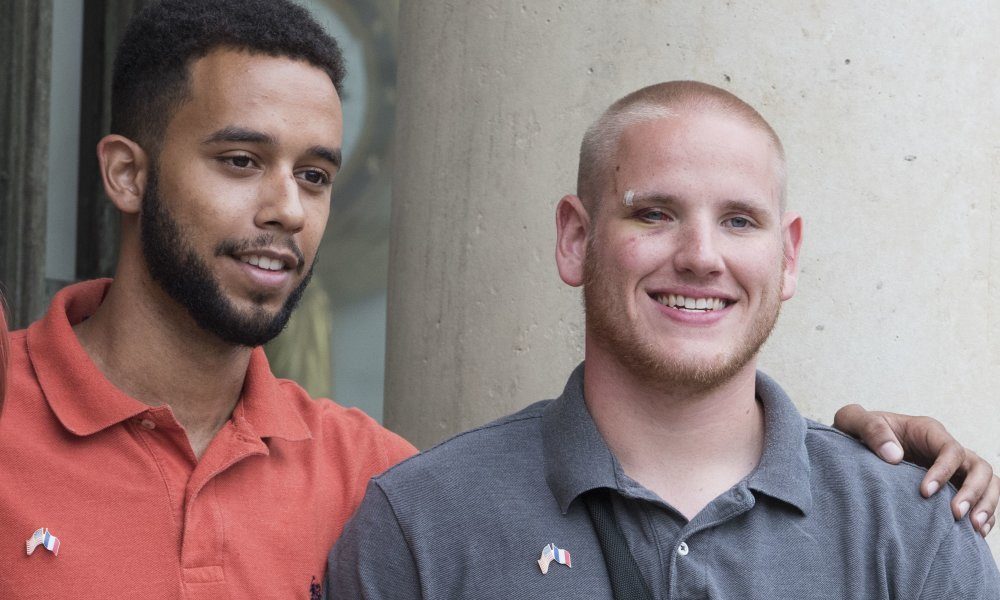 Breaking story: Spencer Stone, one of three American heroes who prevented a terrorist attack on a Paris train last August, has been stabbed and has been hospitalized in Sacramento.
Reports say it happened around 12:45 am on Thursday morning. He was stabbed in the torso four time while standing on a downtown Sacramento street corner. Some reports say he was defending a friend outside a nightclub when the incident occurred.
Thankfully, the 23-year-old U.S. Airman First Class is said to be in stable condition.
"He is alive and in stable condition at this time," an Air Force spokesperson said. "We do not have any information as to the events preceding the incident."
"It is believed that the victim was out with a group of friends when a physical altercation led to the victim being stabbed," said a police statement.
Stone, 25, confronted Morocco-born Ayooub El-Khazaani after the armed terrorist opened fire on a Paris-bound train last August. He was stabbed with a box cutter during the struggle, and had to have surgery on his hand. He received France's Legion d'Honneur award, along with friends Alek Skarlatos and Anthony Sadler, for his heroic actions.
Alek Skarlatos has also been in the news recently. He is currently competing on Dancing With the Stars, and was shocked when his alma mater, Umpqua Community College in Roseburg, Oregon, became America's latest school shooting tragedy on October 1. He said he would have been enrolled in classes there had the DWTS opportunity not presented itself. He dedicated this week's dance to the victims.