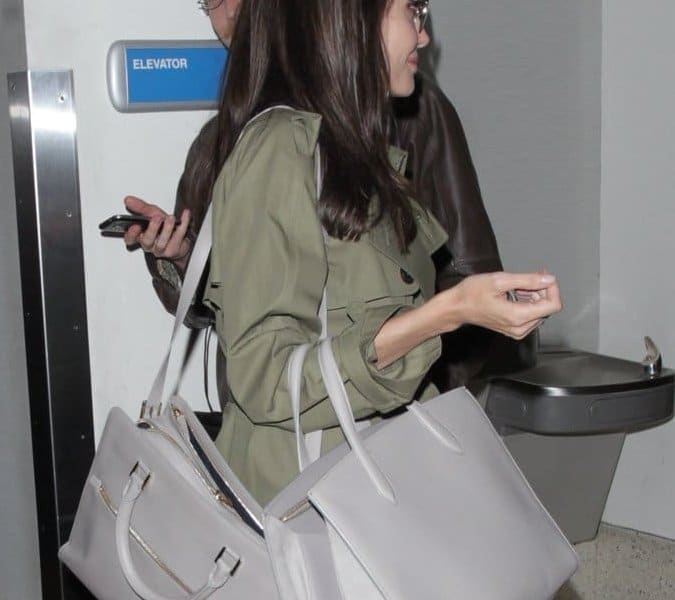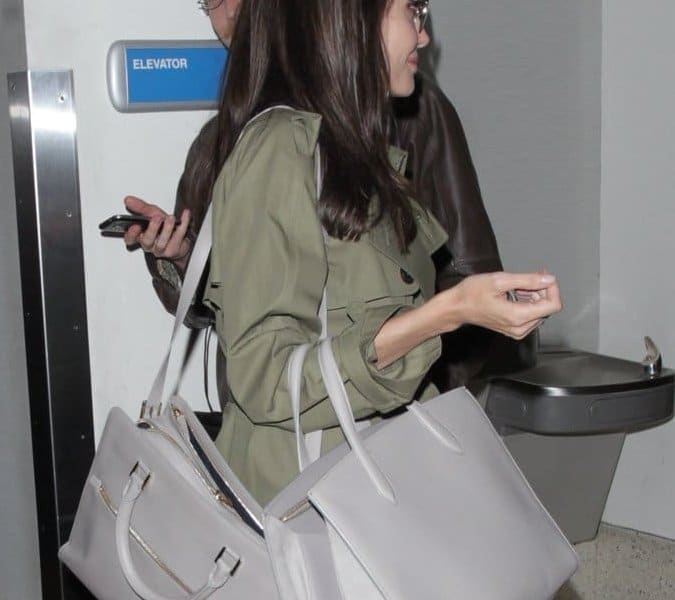 Angelina Jolie was recently spotted toting around two purses in the same design, just in different shapes. Sure she happened to be at the airport at the time so there was definitely an element of functionality. But when one bag just won't cut it, it's clear that two can work just fine.
Angelina was carrying the grey bags along with her Burberry trench coat, knee-high brown boots, and aviator sunglasses. Michael Kors has a similar option in purses that comes in grey, indigo, black, cinder, or electric blue. For a smaller one to match, Liebeskind's Inside7 bag comes in an elephant grey.
The double bag might not be an everyday need, but it's possible to do in a chic way when the need presents itself.