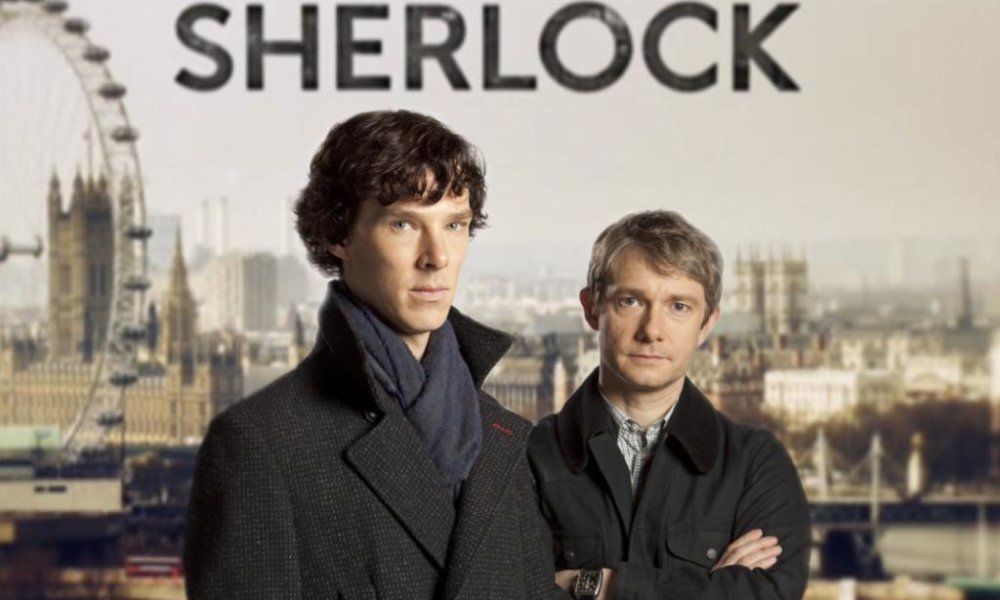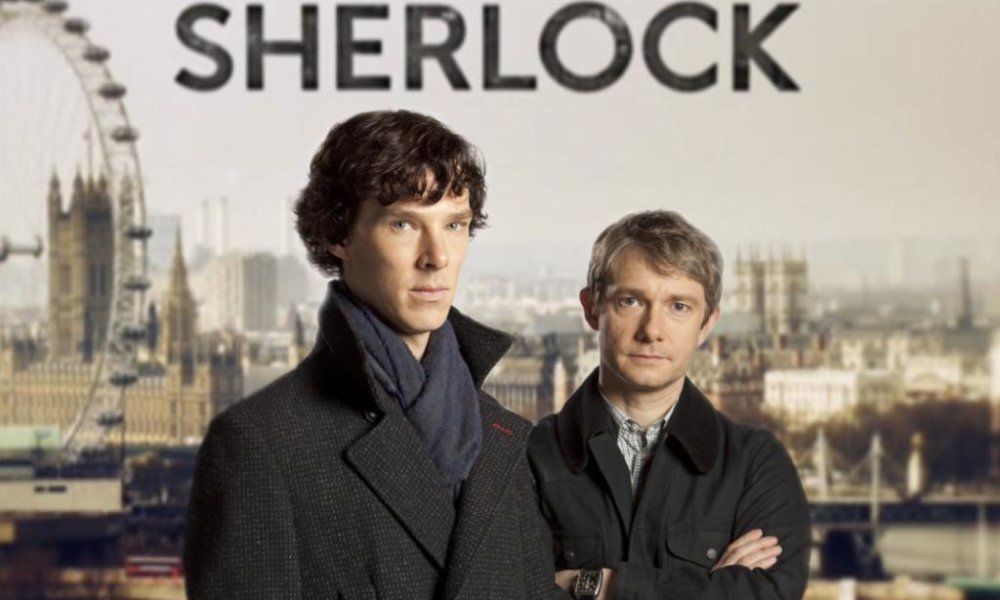 Fans of tautly written mysteries and great acting rejoice! BBC's Sherlock has just begun filming its long-awaited fourth season. The news went public yesterday evening as showrunner Mark Gatiss took to the series' official Twitter account to proclaim in a short video, "The game is on."
Fans of BBC's intermittent program — which typically airs in three 90-minute episodes per series — are extremely excited to see that Sherlock is back in production. It's been two full years since audiences were treated to a proper season of Benedict Cumberbatch's supercilious sleuth, and fans of the show are clamoring for more mystery. While it's been too long since Cumberbatch and his trusty sidekick Watson (played by Martin Freeman) combated the forces of crime, if not for the show's presence on the BBC, we may not be getting it at all.
One of the benefits of working on the BBC is the studio's historically flexible production schedule, which allows for shows to shoot as their cast and crew's schedule allows. If not for that bit of malleability, it's entirely possible that the show's massive A-list stars wouldn't be able to find the time to return. After all, since the show's 2010 premiere, Cumberbatch has racked up an Oscar nod and Freeman has anchored a huge fantasy franchise.
Fortunately, Cumberbatch assured fans that their agonizing wait would soon be over, saying, "I can't wait for everyone to see season 4. But you will have to wait … though not for long … And it will be worth it." When is it ever not?