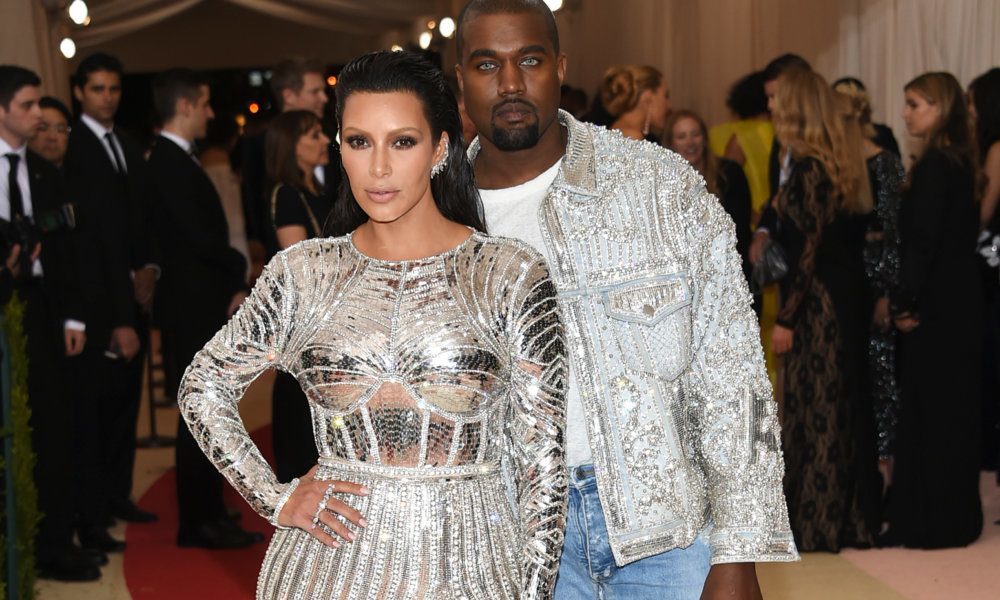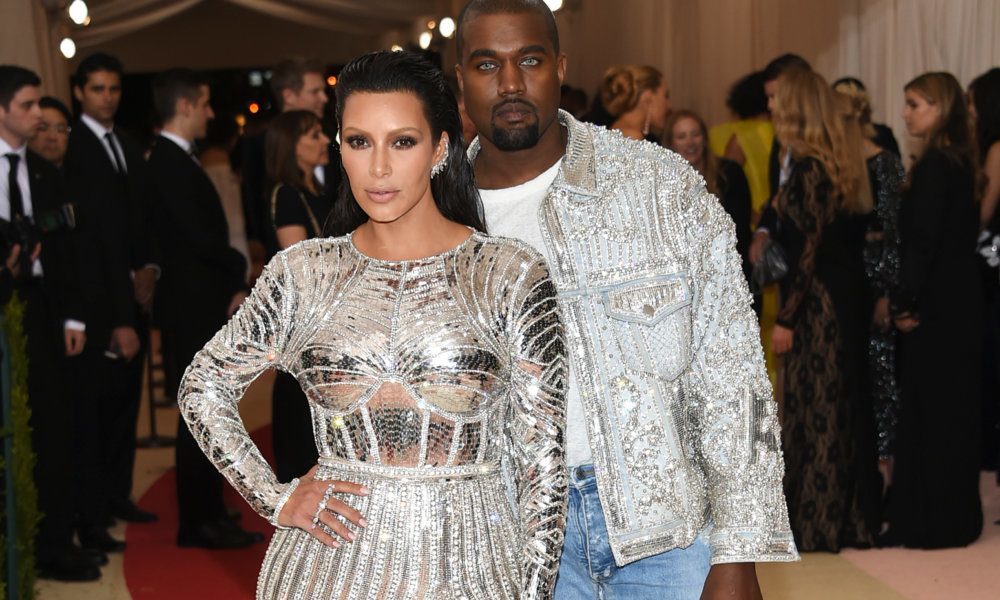 The 2016 Met Gala was held on Monday night, and as usual the fashionable stars stepped out in their best attire. The theme this year was "Manus x Machina: Fashion in an Age of Technology" and some of the couples in attendance made the biggest impressions.
Kim Kardashian and Kanye West were already named "Best Dressed Couple" by Vogue Online, and as Kanye is want to do, he took to Twitter to spread his thanks in six different tweets. The two were dressed in one of a kind designs by Olivier Rousteing of Balmain, who dressed more than a few people for the ball. Kanye paired an adorned jean jacket with jeans, and Kim rocked a beautiful silver metal dress that looked like it could have done double duty as armored protection.
However, it sounds like she had some trouble choosing the best one.
thank you Olivier for making 4 dresses for Kim to choose from which we chopped 2 in half

— KANYE WEST (@kanyewest) May 3, 2016
The gala marked the first red carpet appearance for Gigi Hadid and Zayn Malik as a couple, and they kept in the metal accent theme with sequins on Gigi's dress and silver metal plates along the arms of Zayn's jacket.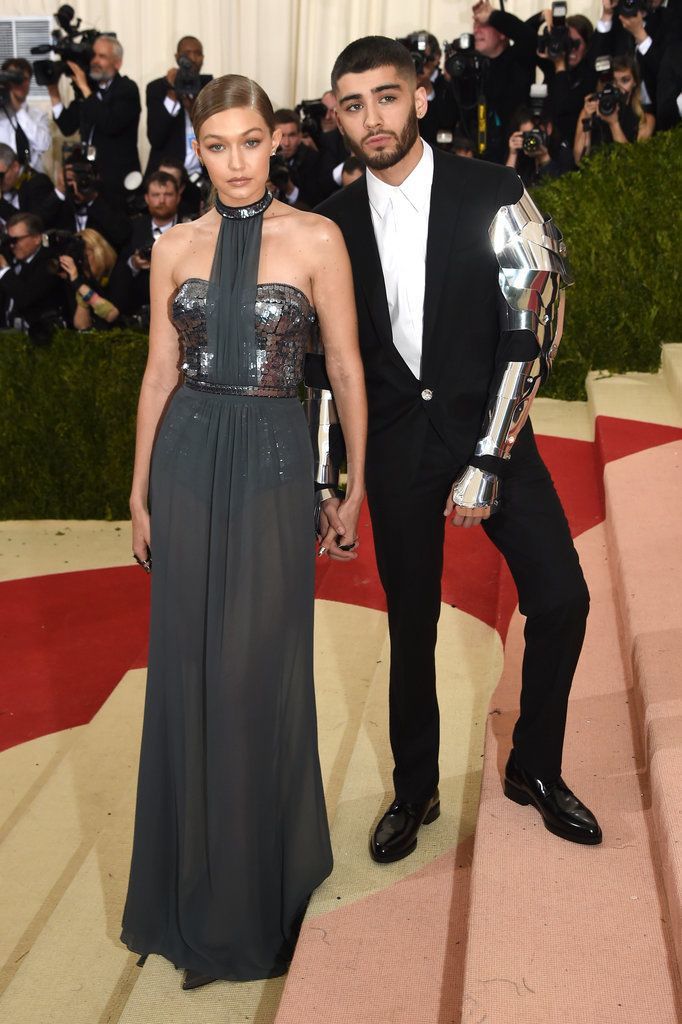 Bella Hadid was also there with the Weeknd, and the two of them choose to stick with black on black attire, down to every last detail on his suit and her high slit dress with thigh high boots.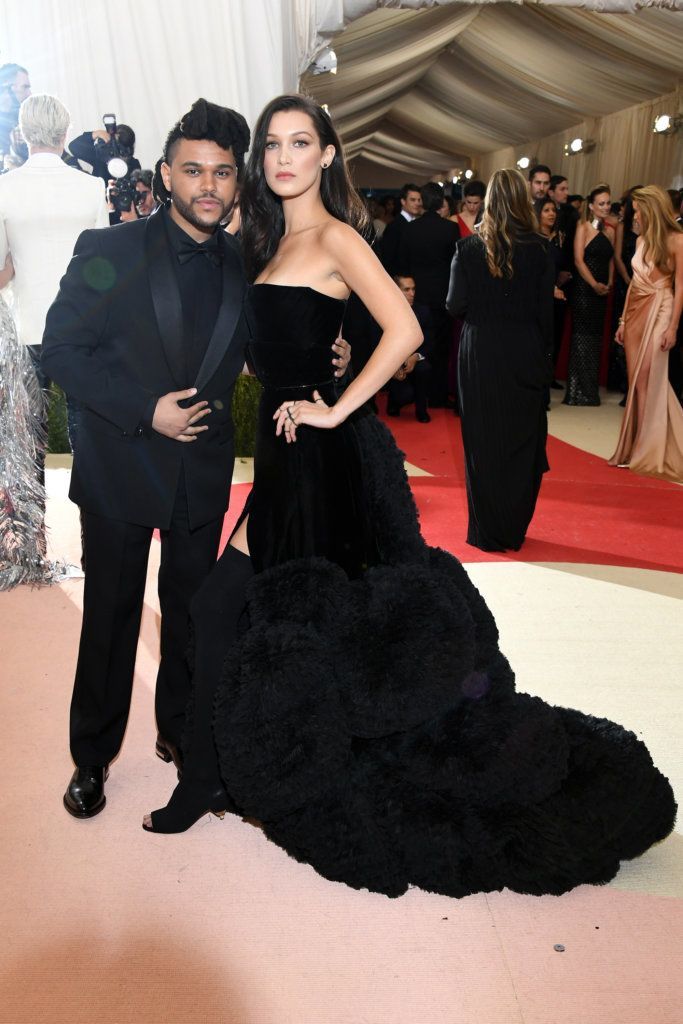 One couple that notably did not show up together at the gala were Jay-Z and Beyonce, which is especially interesting right at the height of the Lemonade album release and the public's speculation over who Jay-Z's alleged mistress "Becky" could be. A source tried to explain his absence, but didn't really, saying:
"He's done it before. There's just no big reason for him to go."
With or without her husband Beyonce looked stunning as usual, this time in a custom latex Givenchy dress. She mentioned on the red carpet that is was easier to get into than year's crystal dress. She also substituted her wedding ring for some other bling. Read into that as you will.