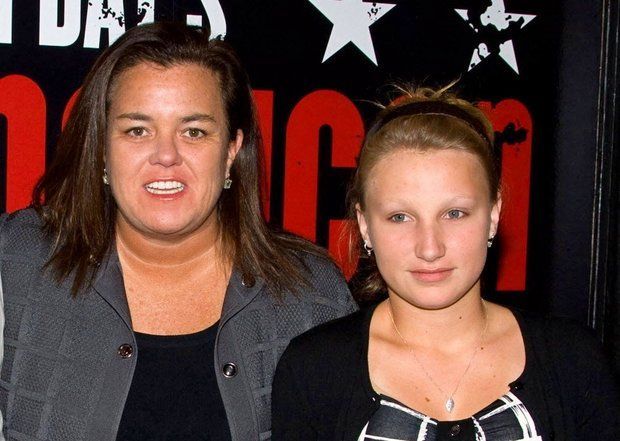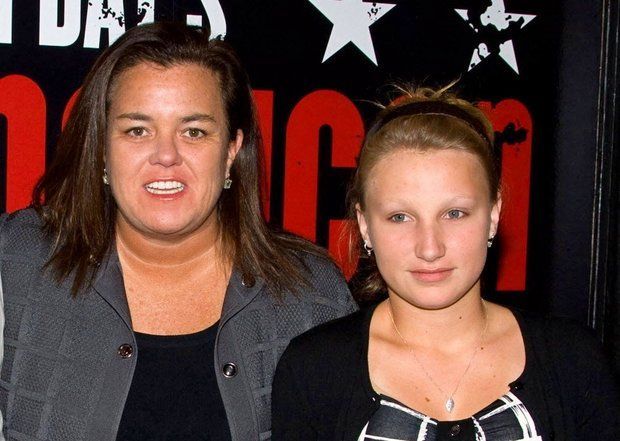 Rosie O'Donnell's 17-year-old daughter Chelsea was the subject of a week-long search after she disappeared from home in Nyack, New York, on Tuesday August 11th.
Luckily, the former The View co-host was able to track her daughter using her cellphone's GPS. Chelsea reportedly spent the first few days in New York City before boarding a bus to Barnegat, New Jersey on "Thursday-ish," she told police.
Chelsea was ultimately found in the attic of 25-year-old Steve Sheerer's New Jersey home with her therapy dog, Bear.
The convicted heroin dealer allegedly met Rosie's teenage daughter on Tinder. Sheerer allegedly knowingly distributed "a nude photo over the internet." He claims that he believed Chelsea was over 18, according to her Tinder profile.
Barnegat County Judge Phillip Miller said, "Police retrieved the 17 year old victim's cell phone" with her mother's consent and found "evidence of inappropriate communications over the last several weeks between Sheerer and the minor."
New Jersey court records show Sheerer has a previous conviction for possession of controlled dangerous substances and child endangerment. In December 2013, he was arrested with a woman who had her two children, aged one and three, with her, in a car which had heroin and marijuana in it. Sheerer received a sentence of two years on probation for the offenses in December 2013.
In this case, he has been charged with third degree endangering a child and third degree distribution of obscenity to a minor. Each charge carries a five-year jail term. Sheerer's bail has been set at $40,000.
Sheerer is being held in the Ocean County Jail. He has been ordered not to have any contact with the victim or her family, should he post bail.
Surprisingly, Sheerer's attorney says he has surprise facts that will clear his client of the obscenity and child endangerment charges.
"Suffice it to say, what you've read about the genesis of this event is far from what the facts will show," attorney Robert L. Tarver said after his client made a brief appearance before a judge via video conference Monday afternoon. "It's been suggested that he engaged in some sort of predatory behavior. We will suggest that the facts don't bear that out," Tarver said.
Stay tuned to hear updated reports about this story. Do you think Steve Sheerer should be charged in this case? Comment below.
Update (August 26, 4:45pm): Chelsea has left home once again, but this time she reunited with her birth mother, Deanna. Deanna drove down from Wisconsin to pick Chelsea up on Monday afternoon, which happened to be her 18th birthday. Chelsea and Deanna drove back to Wisconsin, where Chelsea will stay for the time being. Rosie reportedly advised Chelsea NOT to go with Deanna. Rosie cut off Chelsea financially and has refused to turn over her birth certificate and social security card.