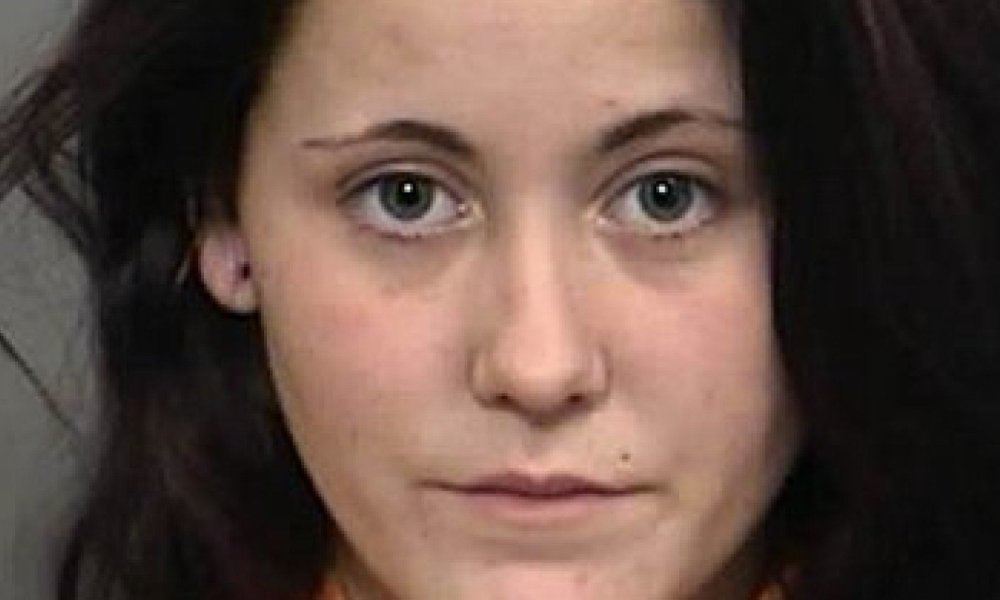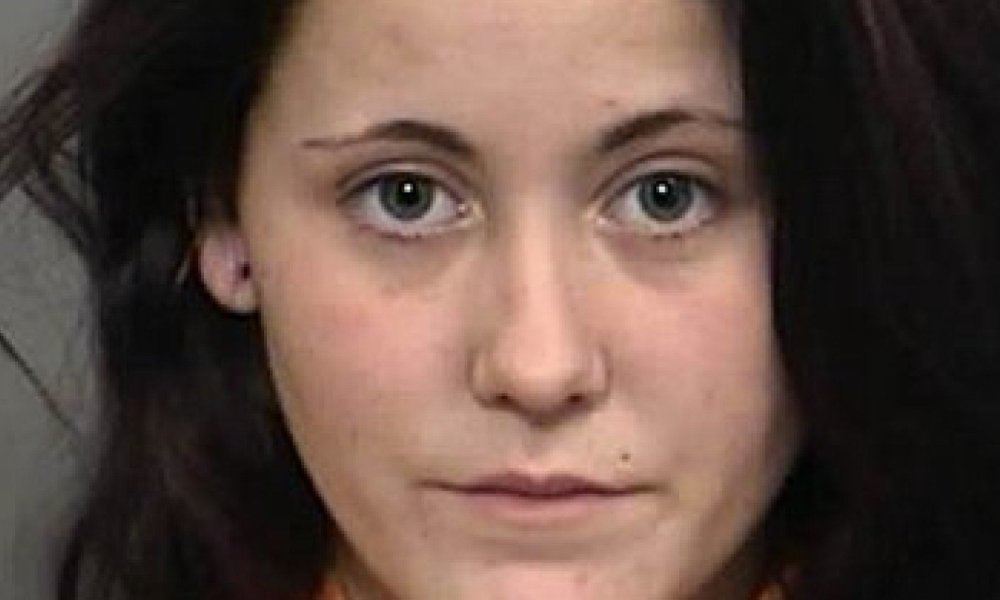 The 23-year-old Teen Mom 2 star has been arrested again. This marks her sixteenth arrest in five years! The reality star's first arrest came at the age of 18 when she was charged with breaking and entering and possession of marijuana. The local jailhouse should just designate a cell for the young mother.
Jenelle Evans was charged with assault and battery after allegedly throwing a glass at her ex-fiance Nathan Griffith's new girlfriend, Jessica Henry.
The mother of two was arrested around 2 p.m. on Thursday afternoon after Griffith's new 29-year-old girlfriend claimed that Evans attacked her.
The police say, "She was assaulted by her boyfriend's ex, who threw a drinking glass at her head, causing injury." Allegedly the drama went down when her ex-fiance tried to retrieve his belongings at her South Carolina home.
It's unclear why he would bring along his new girlfriend, as Jenelle is known for her violent past. Evans' rep Johnny Donovan said this, "I feel Nathan provoked the situation by bringing his current girlfriend to Jenelle's house. He shouldn't have brought his new girlfriend with him, he was very clearly trying to stir up trouble."
Jenelle and Nathan have had a tumultuous relationship. The two broke-up in July following allegations that Griffiths had cheated on the reality star with his current girlfriend. The pair have a troubled and abusive past, each having been arrested at different times for assaulting one another.
Evans and Griffith share a son Kaiser, 15 months. Evans also has son Jace with her ex Andrew Lewis. Jace is currently in the care of Jenelle's mom, Barbara Evans.
Ironically, Nathan was the one who got arrested on last night's August 20th episode of Teen Mom 2.
We hope Jenelle can straighten her life out and take care of her two young children. Let us know what you think is best for Jenelle below in the comments section.