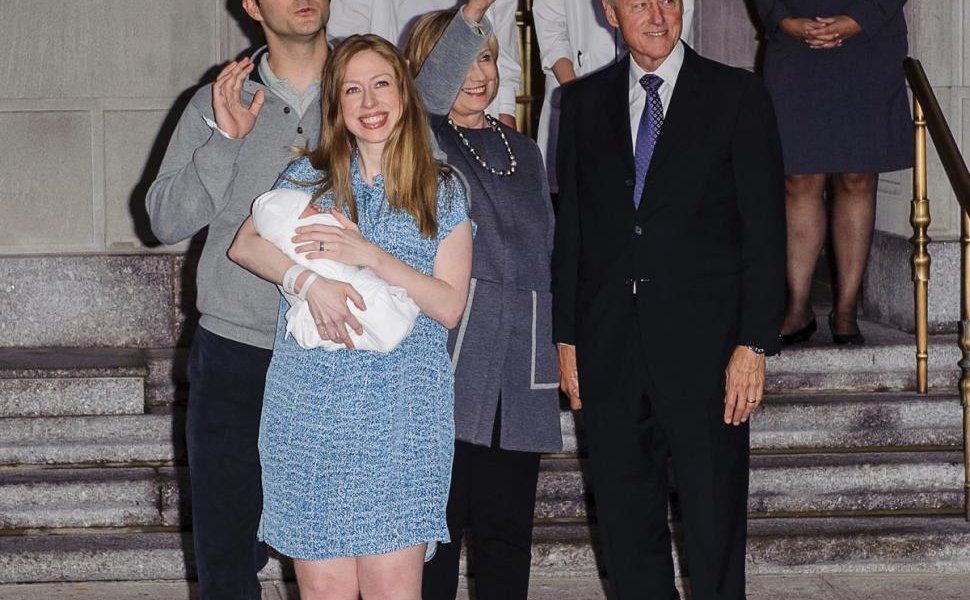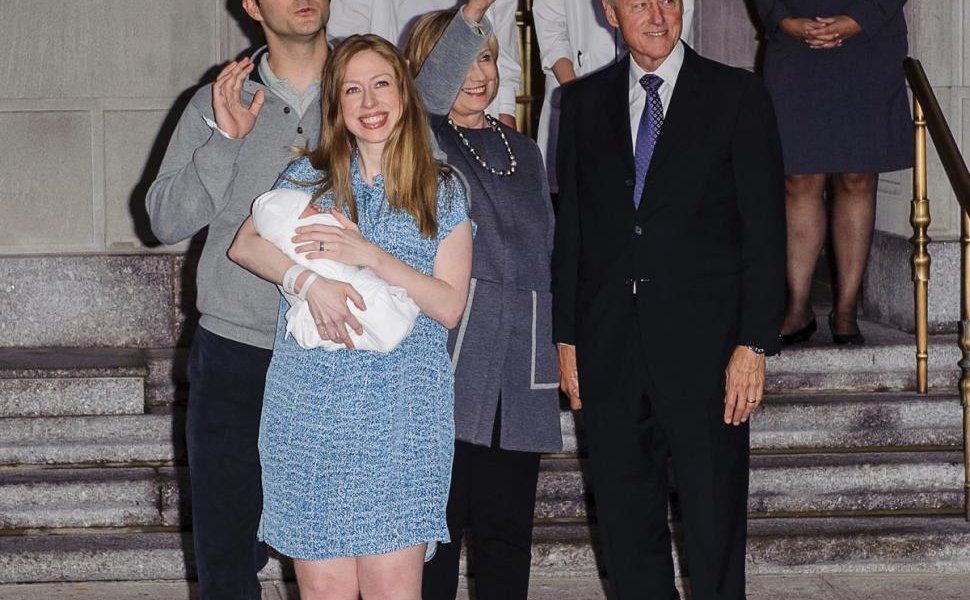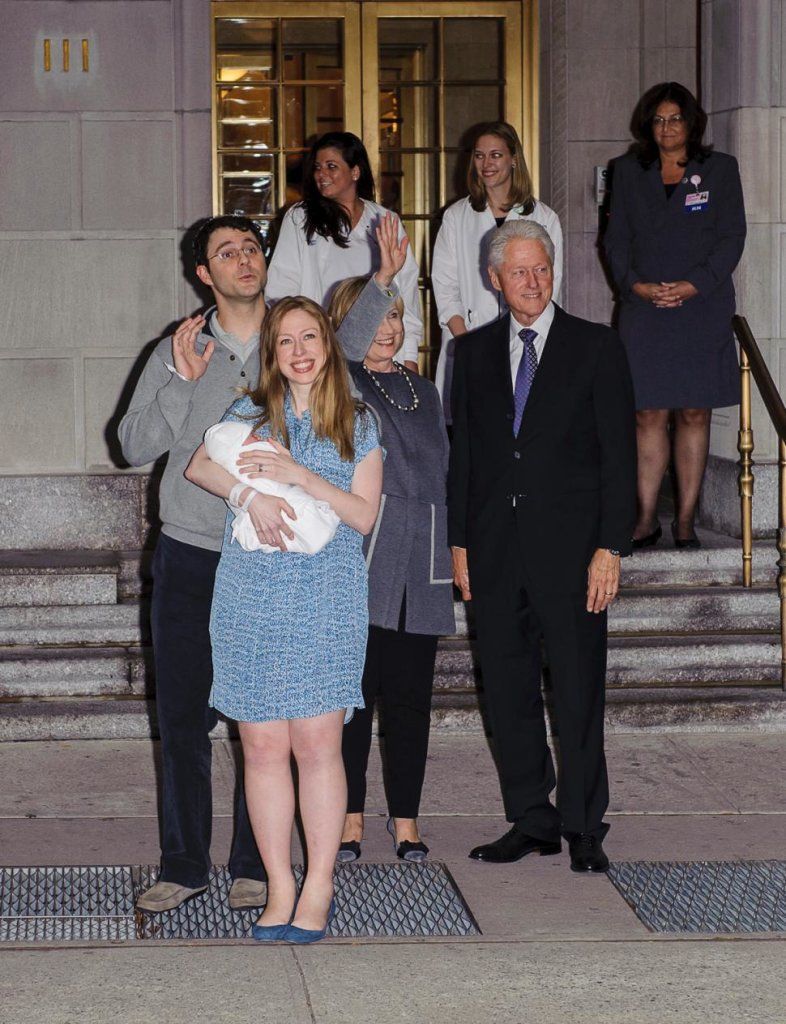 Chelsea Clinton gave birth to a beautiful baby girl, Friday, Sept. 26th at 7:03pm.
The former first-daughter debuted her new bundle of joy yesterday as she and her family exited the Lenox Hill Hospital in NYC.
Chelsea carried Charlotte out with husband, Marc Mezvinsky. The couple was followed by hospital personnel and the newborn's proud grandparents, Bill and Hilary Clinton.
Chelsea made the official announcement on Saturday via Twitter, "Marc and I are full of love, awe and gratitude as we celebrate the birth of our daughter, Charlotte Clinton Mezvinsky."
Even Bill and Hilary released a statement, "We are thrilled to be with our daughter and her husband as they welcome their daughter into the world. Chelsea is well and glowing. Marc is bursting with pride. Charlotte's life is off to a good start."
Reports are saying that Chelsea's first photos of her and Charlotte look awfully similar to Kate Middleton and Prince George's first pictures, last July. Both new moms wore knee-length pale blue dresses and stopped to pose on the hospital steps.
We're just happy that Charlotte is happy and healthy, even if Chelsea did plan the photo shoot to mimic the Duchess' debut.