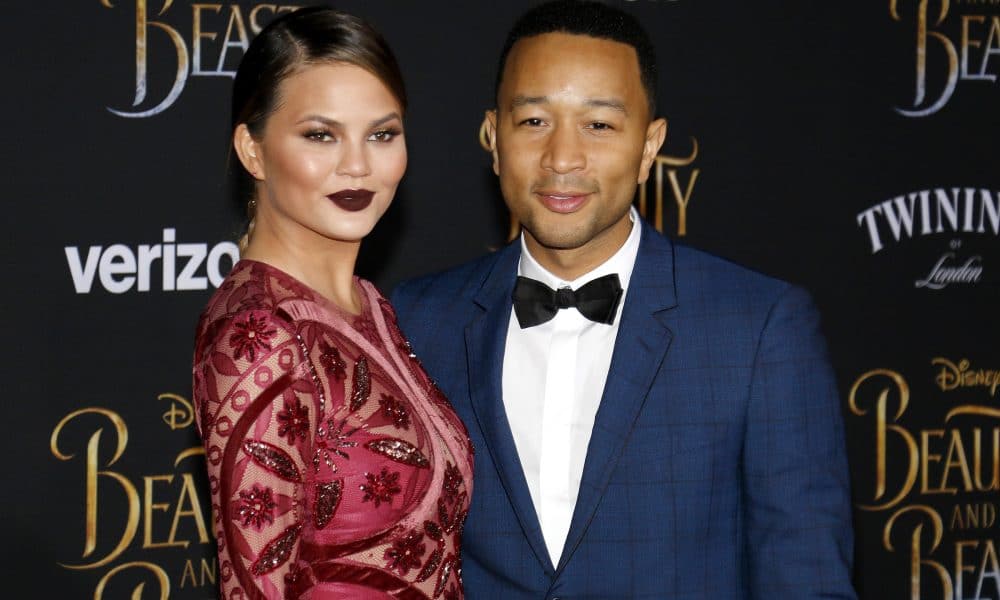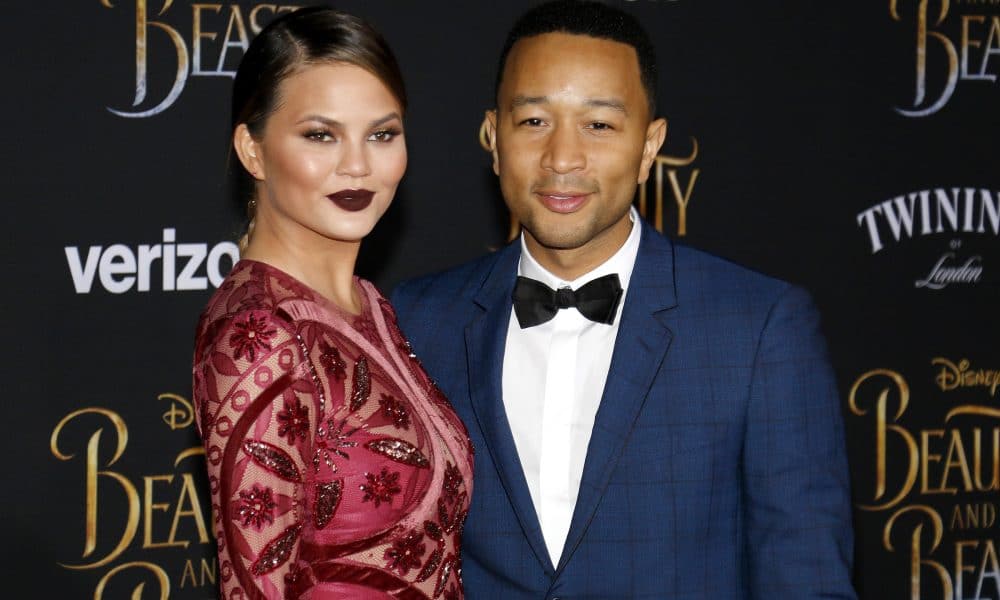 Chrissy Teigen and John Legend have welcomed their second child, a son. Late Wednesday the 32-year-old Teigen tweeted "Somebody's herrrrrrre!" with some baby bottle emojis. So far the couple has not yet shared any other details about the new baby, although they did previously share that the baby was due in June.
Somebody's herrrrrrre! ????

— christine teigen (@chrissyteigen) May 17, 2018
Teigen and Legend's first child Luna recently celebrated her second birthday. Teigen has admitted that the toddler might not know exactly what's going on.
"I don't think Luna has a concept of exactly what it means to have a little sibling yet. She'll figure it out sooner or later, and she'll probably have some moments where she regrets it! But we're excited."
As this adorable video shows, however, little Luna does at least to some extent know that there was a baby in the picture.
Teigen has been open about her struggles with fertility for some time now and frequently discusses IVF and how she feels throughout her pregnancies. Just this week she tweeted that "Happy pregnant Chrissy is gone. meet OVER IT Chrissy. Wanna hold my boy let's do thisssssss." She also said that it had felt like she was pregnant for a very long time.
"It feels worse for me because with IVF you know *so* early. I mean I knew I was pregnant at 11 days in. Crazy."
Sounds like she got her wish right on time. It's likely that Teigen will share photos of the new baby soon enough. When Luna was born fans only had to wait a couple days to get a glance of the new baby and happy mother.