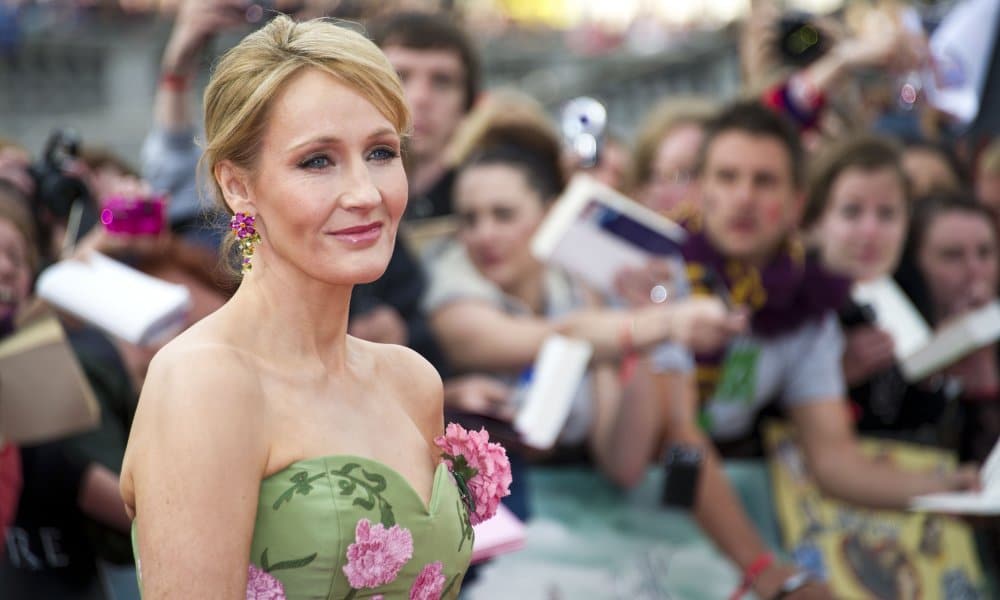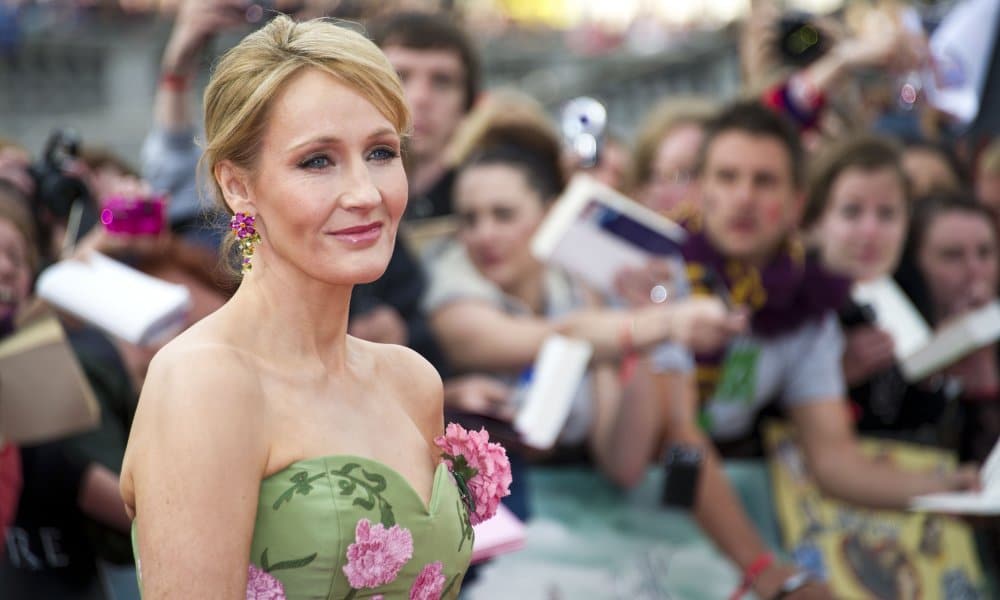 Fans are responding to the news that director David Yates and screenplay writer J.K Rowling decided not to address Albus Dumbledore's sexual orientation in The Crimes of Grindelwald, the second movie in the Fantastic Beasts franchise. Yesterday, Entertainment Weekly published an interview with the film's director, David Yates, where he explained the decision.
"Not explicitly," Yates answered when asked if Dumbledore's sexuality is discussed in the upcoming movie. "But I think all the fans are aware of that. He had a very intense relationship with Grindelwald when they were young men. They fell in love with each other's ideas, and ideology and each other."
At a public appearance a decade ago at Carnegie Hall in New York City, J.K. Rowling revealed Dumbledore's sexual orientation along with the fact he was in love with the dark wizard Gellert Grindelwald. "I always thought of Dumbledore as gay. Dumbledore fell in love with Grindelwald, and that added to his horror when Grindelwald showed himself to be what he was."
The Crimes of Grindelwald is the first movie to feature young Dumbledore (played by Jude Law) interacting with Grindelwald (Johnny Depp).
"He's a maverick and a rebel and he's an inspiring teacher at Hogwarts," Yates said of Dumbledore's character in the new Wizarding World movie. "He's witty and has a bit of edge. He's not this elder statesman. He's a really kinetic guy. And opposite Johnny Depp as Grindelwald, they make an incredible pairing."
Upon the release of the Entertainment Weekly interview with Yates, Potterheads around the world voiced their disappointment in the decision. All of the online criticism inspired a response from J.K. Rowling, the author of the Harry Potter series and the screenwriter for the Fantastic Beasts movies.
Being sent abuse about an interview that didn't involve me, about a screenplay I wrote but which none of the angry people have read, which is part of a five-movie series that's only one instalment in, is obviously tons of fun, but you know what's even *more* fun? pic.twitter.com/Rj6Zr8aKUk

— J.K. Rowling (@jk_rowling) January 31, 2018
Two years ago at a press conference, Rowling hinted that Dumbledore's sexual orientation would eventually be addressed in the Fantastic Beasts series.
"I can't tell you everything I would like to say because this is obviously a five-part story so there's lots to unpack in that relationship," Rowling commented. "You will see Dumbledore as a younger man and quite a troubled man — he wasn't always the sage…We'll see him at that formative period of his life. As far as his sexuality is concerned … watch this space."
The outrage over Yates' and Rowling's comments seem preemptive. Rowling, who created the Wizarding World and all of its characters, is a talented, thoughtful storyteller who wouldn't skip over a detail without good reason. Fans should trust her to write screenplays that appropriately handle all topics, including Dumbledore's sexuality, in due course. When the time is right, Rowling will no doubt approach the topic when it properly fits into the overall Fantastic Beasts storyline.