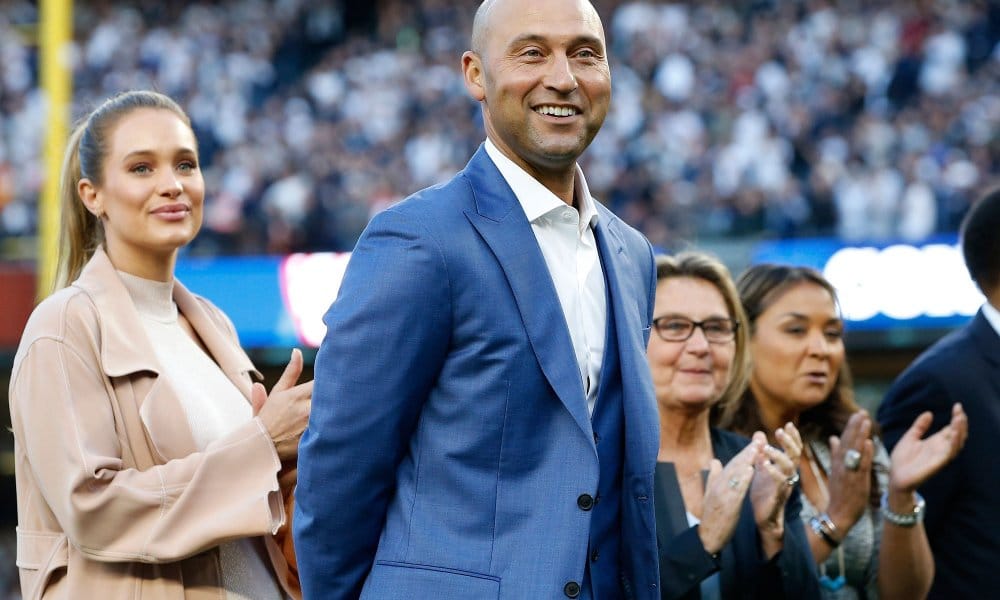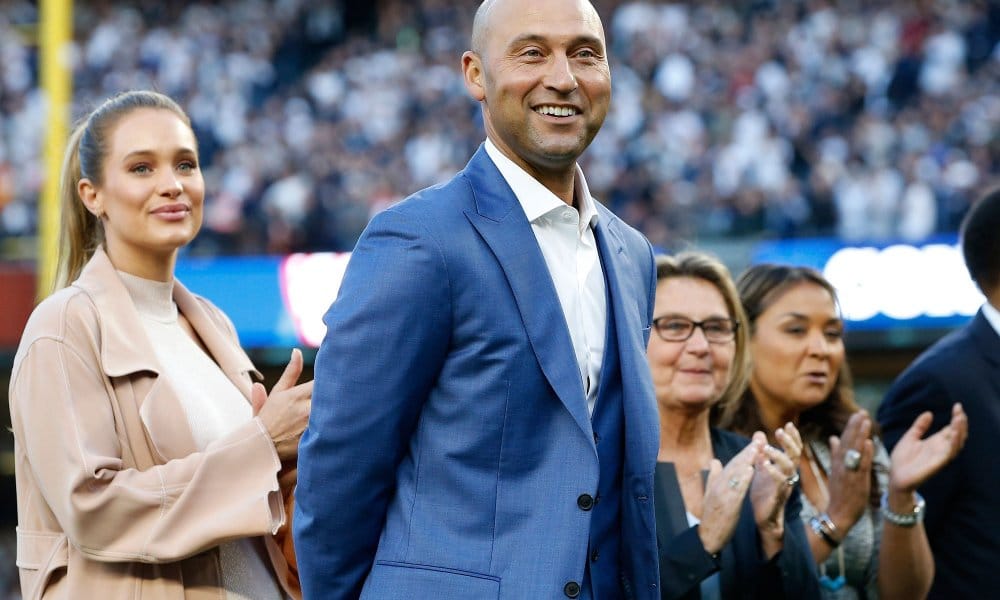 Derek Jeter is expecting his first child with his wife Hannah Davis, but he doesn't feel quite prepared for fatherhood. This week Derek attended a news conference for his jersey retirement where he was asked by a reporter if he felt ready.
"You did a great job of handling the jobs of being a Yankee. Are you ready for the challenges of being a dad?"
Derek laughed no.
"You know, I prided myself in my career to be prepared at all games. Any time I'm unprepared, it makes me uncomfortable. I'm unprepared. From everything people have told me, just do it and see what happens. People can give you advice, but until you're in it, you never really know what to expect. So I'm excited, but at the same time I'm nervous."
Derek's wife Hannah announced her pregnancy in February. The couple married in July of 2016.