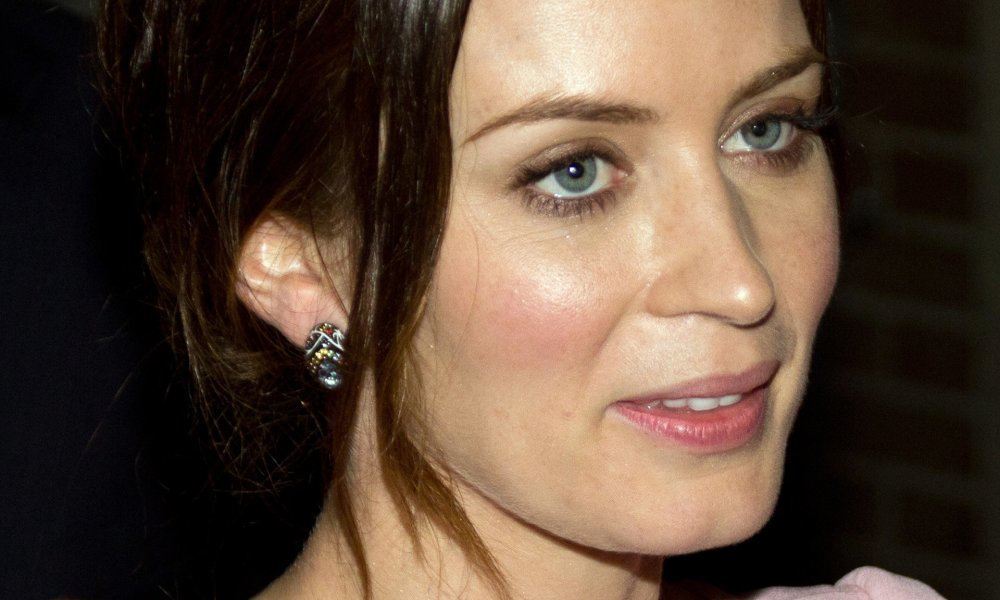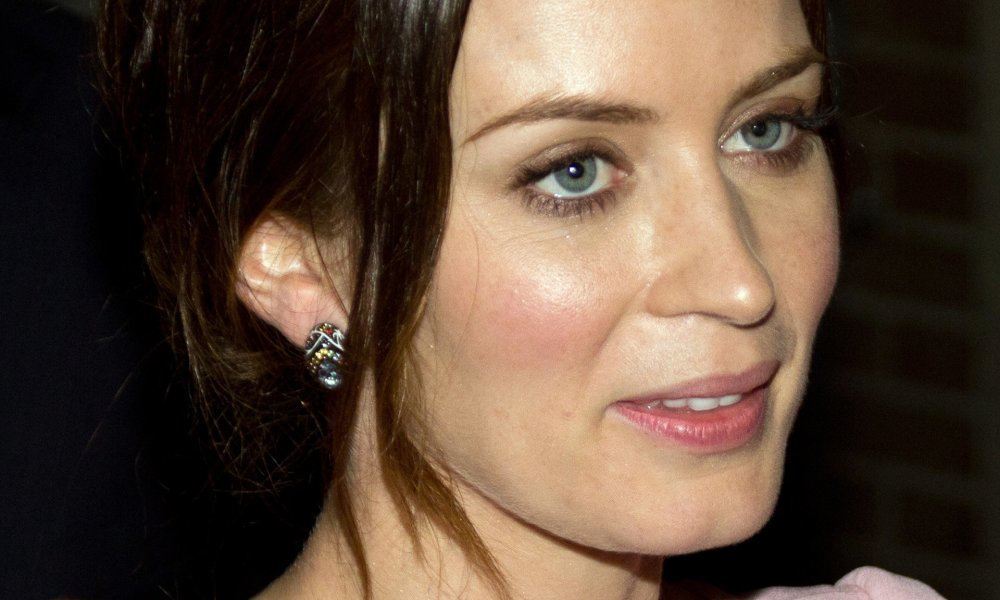 Political correctness may be getting a little out of hand. The sassy British-born actress made an offhand quip during an interview for her upcoming movie, Sicario, that spurned a media backlash for her apparent anti-American attitude. She said, "I became an American citizen recently, and that night, we watched the Republican debate and I thought, 'This was a terrible mistake. What have I done?'"
Cue the stream of angry Americans condemning her like a traitor, asking her to rescind her citizenship and go back across the pond where she came from.
Twitter was filled with venom for her, with gems like, "So, #EmilyBlunt – u regret becoming a citizen? Please leave MY COUNTRY – THE ONE THAT MADE U A STAR #UNGRATEFUL #ARROGANT."
Not surprisingly, Fox & Friends fueled on the controversy, with host Anna Kooiman saying, "You know what, then why don't you leave Hollywood, California." Her diatribe continued with, "Let some American women take on the roles that you're getting, because Americans are watching your movies and lining your pockets."
Steve Doocy added, "You know what Emily Blunt just did? She just Dixie Chicked herself," in reference to singer Natalie Maines' infamous dig at Bush back in 2003 (yes, 'Dixie Chicked' has become a verb). "She has alienated half the country, that now will think twice about going to one of her movies."
The issue caused so much flack that Blunt was compelled to apologize for her off-the-cuff comment on the Sept. 17 Today show.
"It was so not the intention to hurt anybody or cause any offense, so I really apologize to those that I caused offense," she humbly said to host Savannah Guthrie. "It was just an offhand joke. I think I'll probably leave the political jokes to late night or something."
Egads, are some Americans becoming so hyper-sensitive that they can't let someone express an opinion or wisecrack without breaking out into hives?
Another actor, Stephen Amell from Arrow, found himself in hot water on Wednesday for daring to tweet, "Stereotyping Texas isn't any better than stereotyping Ahmed. Just so we're clear," in reference to the clock-maker scandal that ruled the media that day and the ensuing anti-Texas rhetoric.
He later went on the say, "What happened to Ahmed was terrible. Obviously. I happened to read a series of tweets pronouncing that this is a systemic problem in Texas, which is also profiling…. Anywho, I'm not apologizing or deleting the tweets. If you're outraged at an opinion it's because you're bored."
However, after a barrage of negative comments lashed out at him, he later posted a Facebook video apology, saying he "didn't mean to offend anyone." His mea culpa continued, "Stereotyping Texas isn't any better than stereotyping Ahmed. Just so we're clear. Wasn't trying to equate things that are very, very different. Was simply trying to say that two wrongs don't make a right." He closed by promising to "go away for a little bit" and then took down his Twitter and Facebook profile pics.
Beyond the hot-button issues they inadvertently expose, what's almost more disturbing about these celebrity snafus is the apparent need for outspoken stars to publicly apologize if they happen to stir things up a bit. No doubt their publicists make them do it for damage control. After all, we haven't seen much of the Dixie Chicks since their debacle, so these little quips could be tantamount to career suicide. But formal apologies seem to elevate what should be insignificant soundbites from minor celebs into media scandals that take precedent over real news events.
Maybe Donald Trump and his unapologetic approach to his many verbal gaffs is the way to go. What do you think?