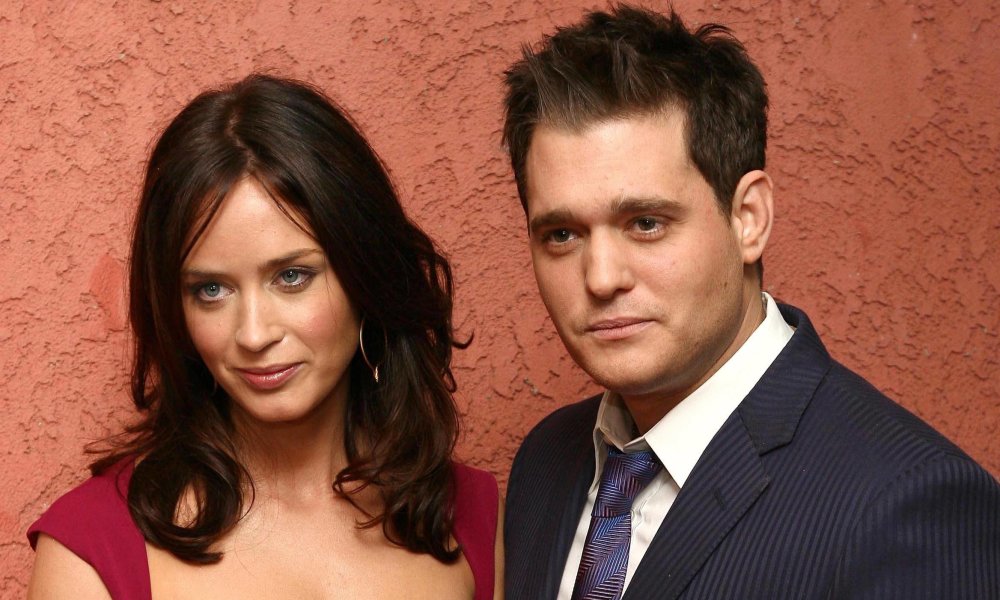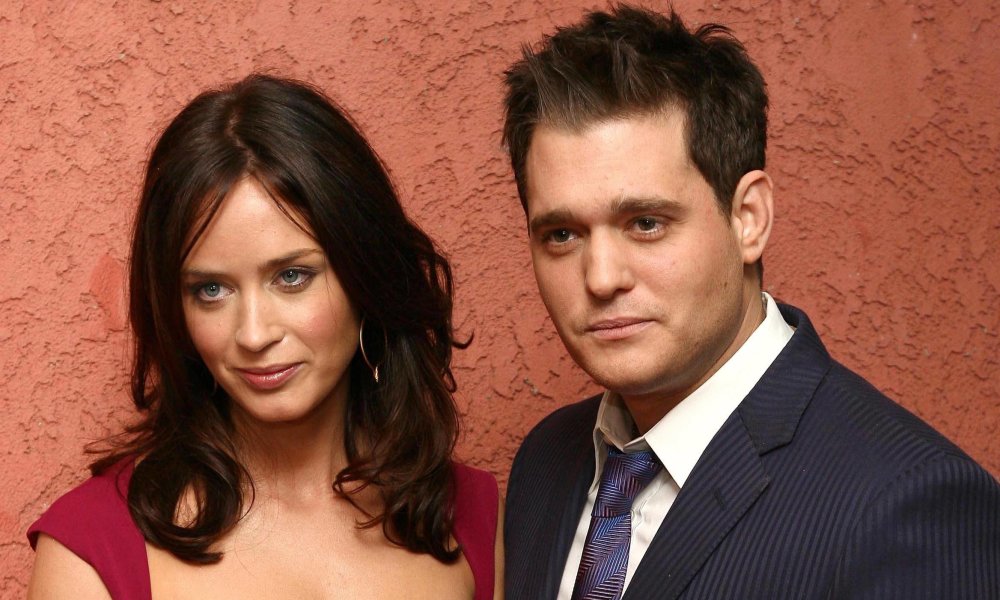 The "To Be Loved" singer hopes to clear the air once and for all by putting an end to the cheating rumors. Michael Bublé finally opened up on Wednesday, regarding his split from actress Emily Blunt back in 2008.
Bublé explained:
"Emily is a beautiful and loving person, and I'm grateful for the time I had with her, for the relationship. Without it, I wouldn't have had a chance to fall in love with myself enough to be with a woman like my wife. It didn't end because of cheating. It ended because we weren't right for each other, and we are now exactly where we're supposed to be in our lives."
The infidelity rumors were reignited when Blunt appeared on The Howard Stern Show last month. When Stern asked whether Michael had been unfaithful, she vaguely answered: "I don't know. It's complicated. Now I'm going red because I never talk about it. I never want to talk about it."
The 40-year-old singer dated the Into the Woods star for three years, after meeting backstage at Australia's Logie Awards in 2005. Blunt actually provided background vocals on Buble's song "Me and Mrs. Jones" and the song "Everything" was reportedly penned by Bublé for her. The engaged couple even shared a home in Vancouver, Canada.
Their relationship ended abruptly in July 2008. Less than a year later the Canadian singer met and became engaged to his current wife, Argentine actress Luisana Lopilato. Bublé and Lopilato married in March 2011 in Buenos Aires. Lopilato gave birth to their son Noah in August 2013. In July 2015, the couple announced they are expecting their second child.
Blunt also met her current husband a few months after the split. In November 2008, she began dating The Office actor John Krasinski. Blunt and Krasinski married in July 2010 and have a one-year-old daughter together, Hazel.
It will be interesting to see if Emily responds to Michael's explanation of their split. Either way, we're happy that both parties have moved on and have started their own families.
What do you think? Is Michael Bublé lying about cheating on his former fiance? Or did they really just break-up because they weren't right for one another. Sound off in the comments section below.