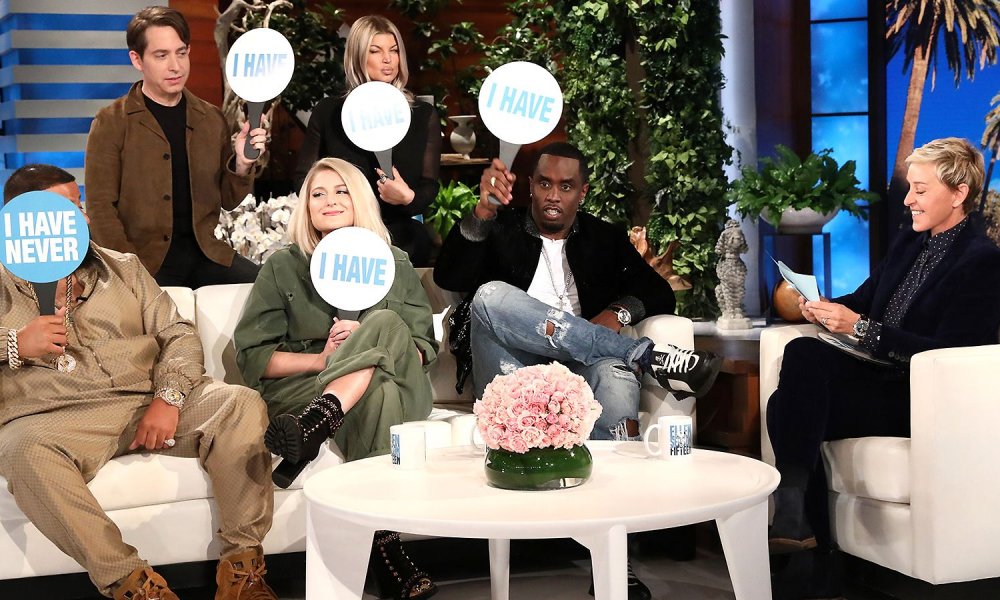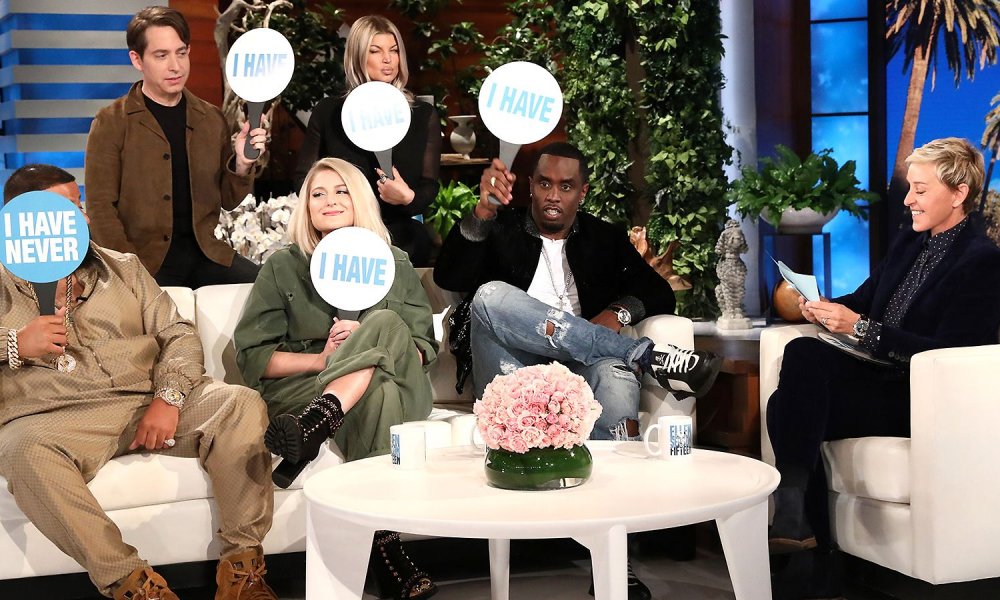 Diddy has admitted that he once went through with an engagement that ended up only lasting four hours. The star shared some details about the story when he stopped by the Ellen show and played a game of "Never Have I Ever" alongside his costars on the upcoming show The Four.
When it came time to own up to secret engagements, Diddy admitted that he had one.
"I ain't gonna lie, it was like for four hours. It was for four hours, I honestly did. I was engaged for four hours and I kept it a secret forever — until now."
Diddy has never been married but does have six children with three different women. He has called exes Misa Hylton-Brim, Kimberly Porter, and Sarah Chapman his "best friends" and has expressed his gratitude for having them and his kids in life. He is currently dating Cassie.
Other stars on hand to play the game with Ellen were Fergie, DJ Khaled, Meghan Trainor, and Charlie Walk. They each answered personal questions during the game and all of them confirmed that they had had sex on the beach at least once. The group was promoting their show The Four, a new singing reality competition show that will air on Fox January 4.
The show will be a more condensed version of other competition shows. Each episode will begin with four pre-selected constants who will then compete against one another. Diddy has spoken out about his previous experience with reality competition shows and what he expects to happen this time around.
"You have to look at my previous experience with 'Making the Band.' We had two bands off of that show that were multi-platinum successful artists. I feel like I bring that legitimacy and also that track record and that experience to knowing what it's gonna take to really take somebody from off their couch at home to Madison Square Garden. I've done it before, I've done it throughout my career, I've even done it with myself and so I'm going to bring all that information to the table."