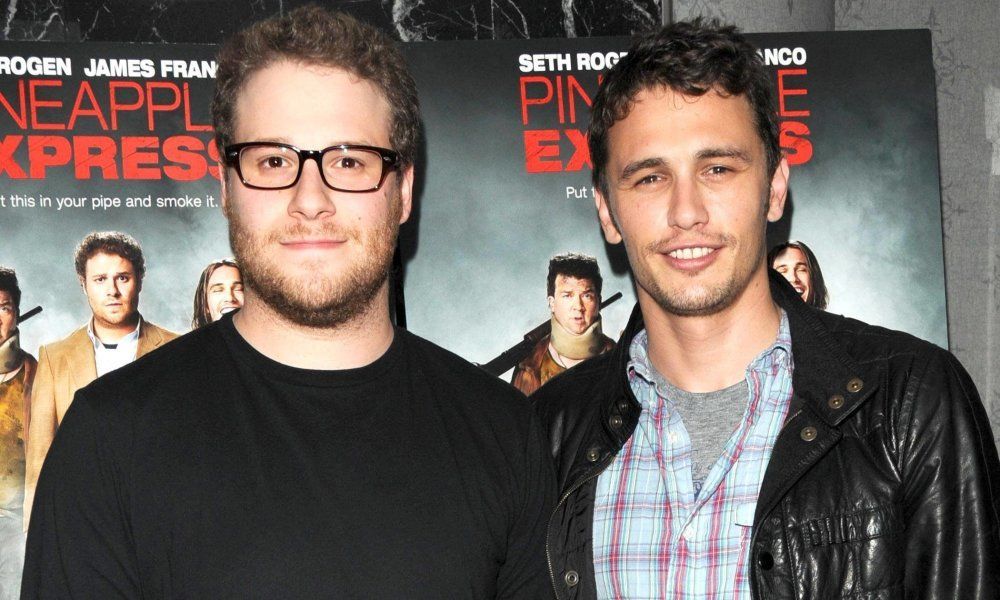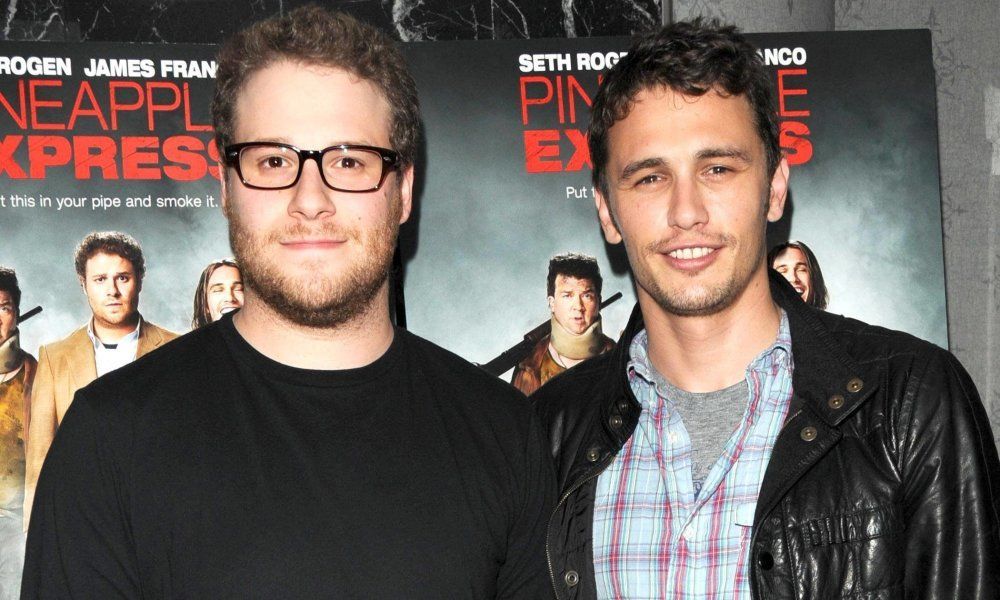 Thanks to his good friend Seth Rogen, 37-year-old James Franco officially became a man on October 3rd, and it was all for a good cause.
The Interview star underwent an official bar mitzvah ceremony (Franco's mother is Jewish) over the weekend, after Rogen persuaded him to do so.
Rogen convinced Franco to get bar mitzvahed for his foundation, Hilarity for Charity, which raises money for those affected by Alzheimers.
The 33-year-old was motivated to start the charity after his wife's mother was diagnosed with the heartrending disease. He said to CNN, "I think until you see it firsthand, it's kind of hard to conceive of how brutal it is. Until I saw it, you just don't get kind of how heartbreaking it can be."
Rogen explained why they decided to hold a bar mitzvah nearly 25 years too late,
"Ever since I've known James, he's been talking about wanting a bar mitzvah. We're excited to see him finally become a man while also helping us raise awareness and funds for people living with Alzheimer's and towards research that will lead to a cure. And in celebration we'll also have a mohel and a live bris for James at the event. You don't want to miss it."
The Freaks and Geeks alums held the religious ceremony on Saturday where Franco read from the Torah and went through all of the official motions.
A big bash is planned for October 17th. Miley Cyrus is supposedly headlining the event and all proceeds from the party will go to Hilarity for Charity.
Rogen of course joked about his friend's big day saying, "I wanted to circumcise him. If I had I choice of a Jew thing to do to him I would have done that, but I took the bar mitzvah."
What do you think about James Franco becoming a man at 37? Leave your comments in the section below.