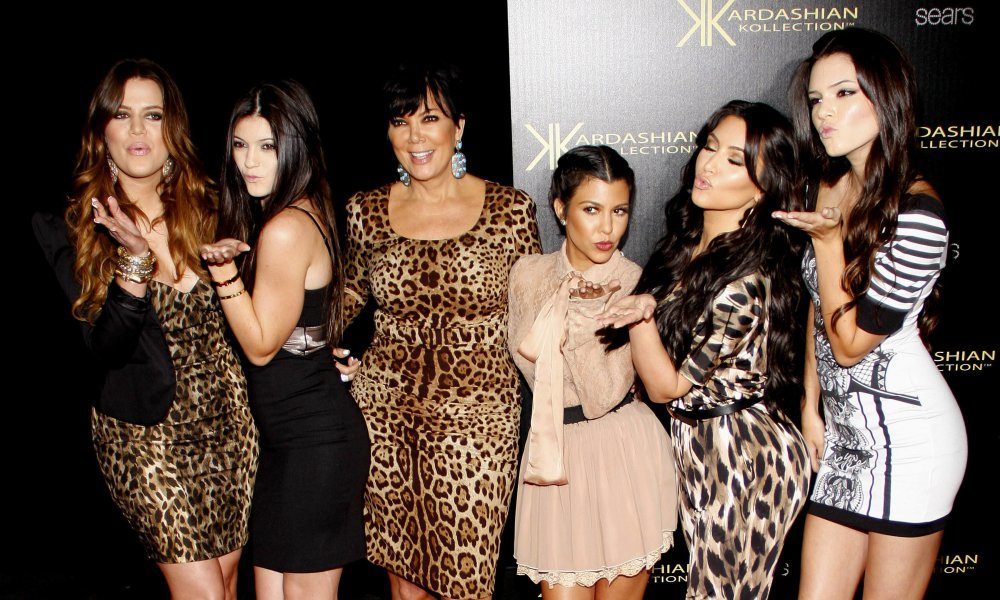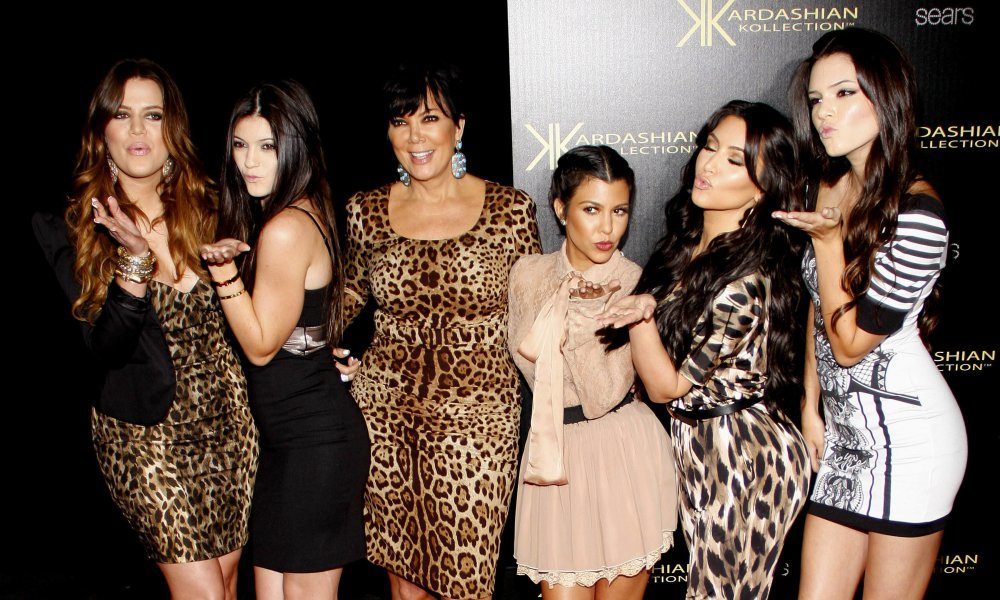 Sorry, Obamas. According to Cosmo, the Kardashian/Jenner clan are "America's First Family". Kris, Kourtney, Kim, Khloé, Kendall and Kylie grace the cover of Cosmopolitan's November issue all dressed in white, with the controversial title emblazoned in hot pink across their sultry pouts. The magazine devoted a 16 page spread to the reality TV mega-stars in their 50th anniversary issue.
Unsurprisingly, not everyone agrees with the title. While Kim took to Instagram to declare, "Happy 50th Birthday @cosmopolitan So excited to be on the November cover with my family!!!! Thank you @cosmopolitan for this amazing cover shoot!!!!", a social media backlash is starting to brew.
Many are affronted that this moniker is applied to the reality TV family instead of the White House residents:
Memo to @Cosmopolitan: THIS is America's First Family not the Kardashians pic.twitter.com/kj1FG8izZg

— Mark Carter II (@DtownMCC) October 5, 2015
Some consider it a sign of the downfall of America:
We're in big trouble as a society when @Cosmopolitan names the Kardashian's as "America's First Family" pic.twitter.com/BPfhTmmF7Z

— Bess Beckmann (@bessmakesmusic) October 5, 2015
If the Kardashian clan is America's first family, we are doomed.

— Ava Hurt (@regina74) October 5, 2015
Others are playing the race card:
How many women of color do you have on staff, @Cosmopolitan? Is that why you thought just anyone could be named the First Family? Pitiful.

— April (@ReignOfApril) October 5, 2015
We love our First Family. pic.twitter.com/dPFzr4nQQM

— EBONY MAGAZINE (@EBONYMag) October 5, 2015
Others just think Cosmo goofed big time:
Did @Cosmopolitan really think that "Americas First Family" title was gonna go over well? App. no one thought that out.

— Cam Stevenson (@Off_Roading17) October 5, 2015
@Cosmopolitan America's first family of nuts! You have got to be kidding Cosmo. I will never buy your magazine again!

— Mariann Eppo (@cousin55) October 5, 2015
What do you think of Cosmo's controversial Kardashian cover? We're they just stirring the pot for publicity's sake, or is the ever-popular family worthy of a tongue-in-cheek title like this?