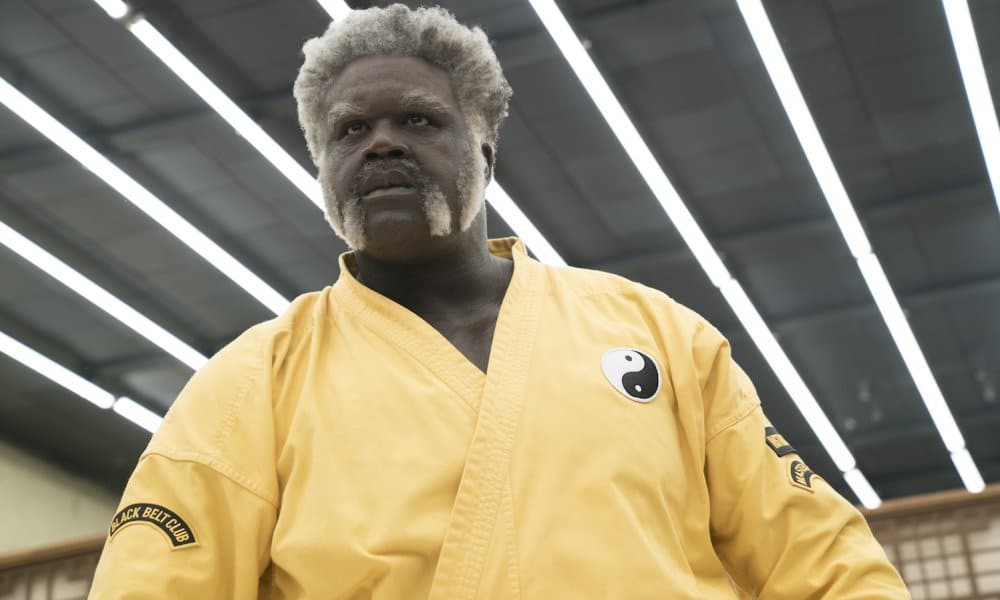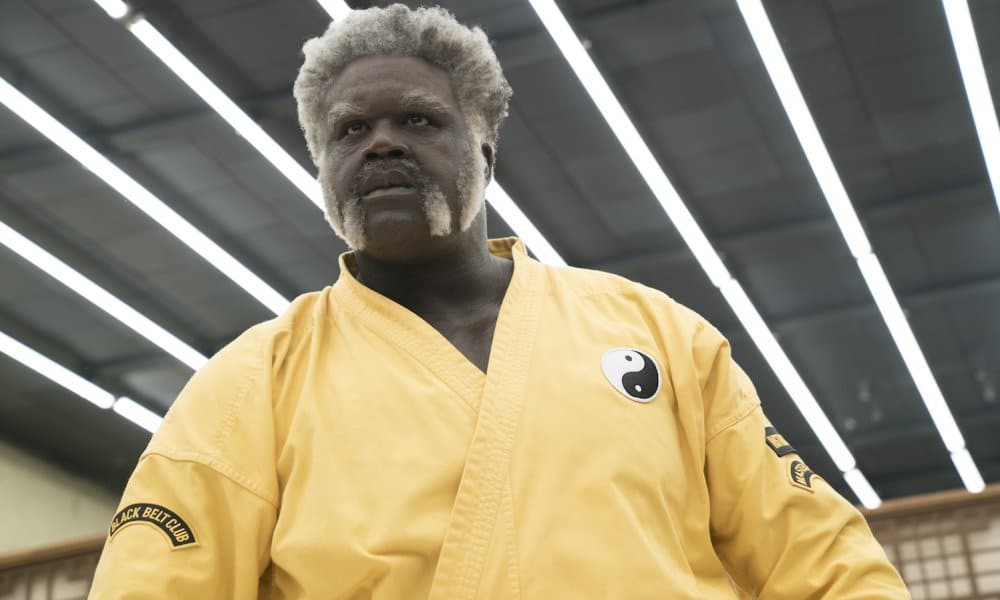 On Wednesday, Lionsgate released its first trailer for Uncle Drew, a make-up heavy comedy movie set to release on June 29. The most shocking thing about the new trailer is easy to pinpoint: it's funny.
Uncle Drew follows Dax (Lil Rel Howery), a hapless guy who dreams of entering a basketball team in the iconic Rucker Park streetball tournament. Unfortunately, Dax finds himself broke and teamless when his investment is stolen by a longtime rival (Nick Kroll). Left with few options, Dax teams up with a 70-year-old streetball legend (Kyrie Irving) and embarks on a road trip with the codger to round up a team of aging ballers and dominate Rucker Park.
Most of the film's marketing has focused on its central gimmick, which finds some very famous professional basketball players — Kyrie Irving, Shaquille O'Neal, Chris Webber, Reggie Miller, Nate Robinson, and Lisa Leslie — aged into retirees who have little trouble breaking the ankles of younger players. Sure, it's a move that audiences have seen before, but the film's first trailer seems to have broken new ground in a tried-and-true formula.
It's great to see the players put to work grabbing jokes. Director Charles Stone III (Drumline, Lila & Eve) seems to know how to make use of his athletes. I, for one, am extremely curious to see the context of this scene:
For all the delights of the players, however, the real standout is Lil Rel Howery, who was last seen stealing scenes in Oscar candidate Get Out. As film star Dax, viewers can expect to see a lot of Howery throughout the film, a factor that should elevate Uncle Drew at every turn.
When you need an antidote to Marvel madness this summer, keep an eye out for Uncle Drew on June 29. You might be pleased you did.