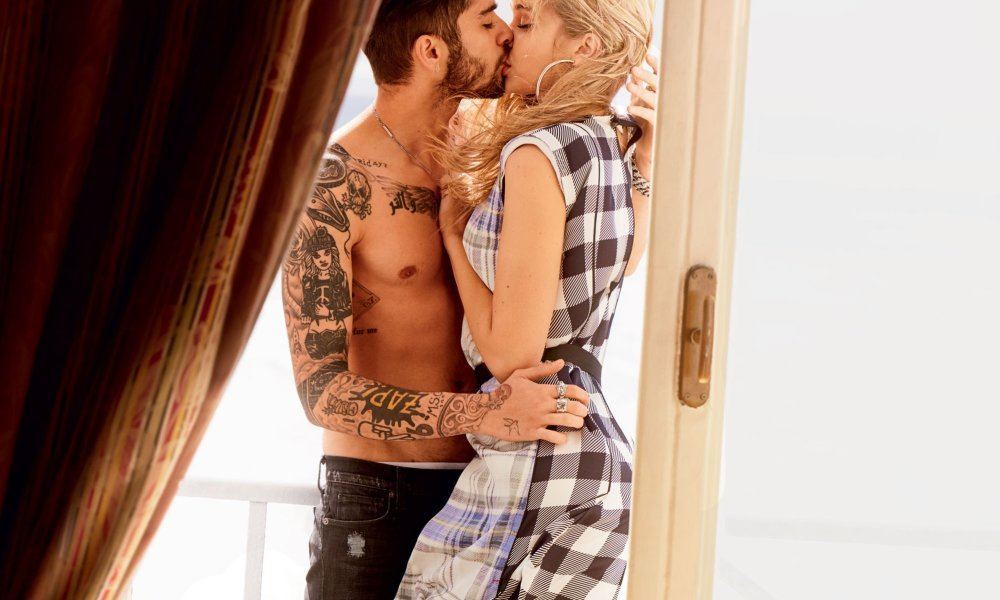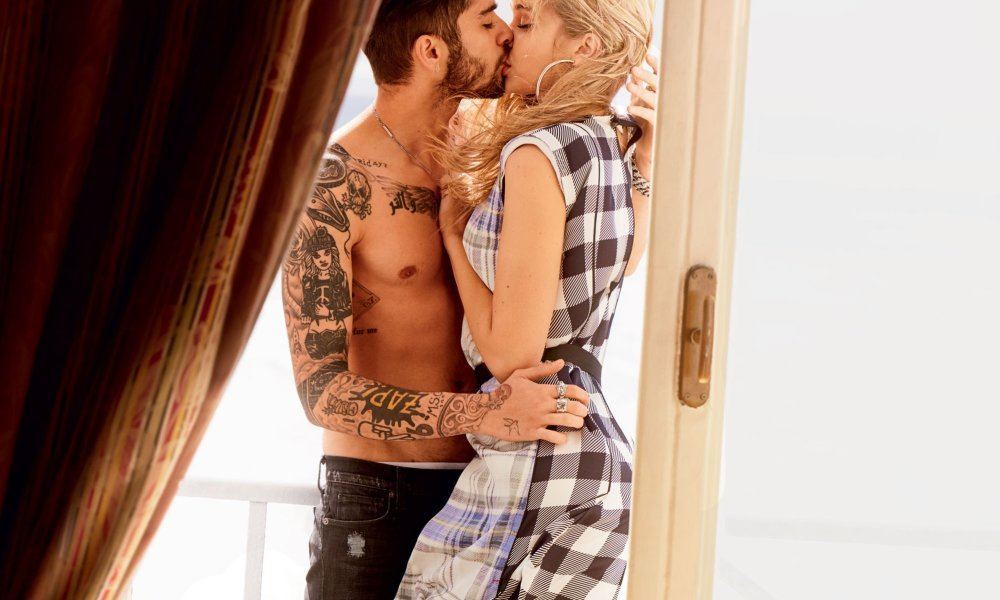 Gigi Hadid attended the MTV Movie Awards on Saturday in Los Angeles, and one of the red carpet questions the model was asked was how she felt about working with her boyfriend Zayn Malik. Just last week photos were revealed of a pretty steamy Vogue shoot that the two posed for together.
Not only did Gigi gush about the ease of working with him, but she gave him props in the looks department as well.
"I wish I could be on set with him every day. It doesn't feel like work when he's there. It was really fun. We had the best time. It was an adventure to go where we shot it," she said.
The shoot took place in Naples Italy, and it looked both romantic and carefree with the two riding motorbikes, being sweet on sweeping balconies, and getting playful on a bed.
"He is a very good model," she went on. "He's so naturally good looking. The problem is he can do anything, he can change his hair color a million times and looks great. He doesn't need much help."
Gigi recently starred in Zayn's music video for the song "Pillowtalk," but admits that might be the last time they collaborate in that fashion for a while.
"Not sure about another. We got one done. I think it's important for artists to change creativity throughout each music video. Maybe in a couple of years."
Luckily for fans, the beautiful couple are continuing to work together in other ways.