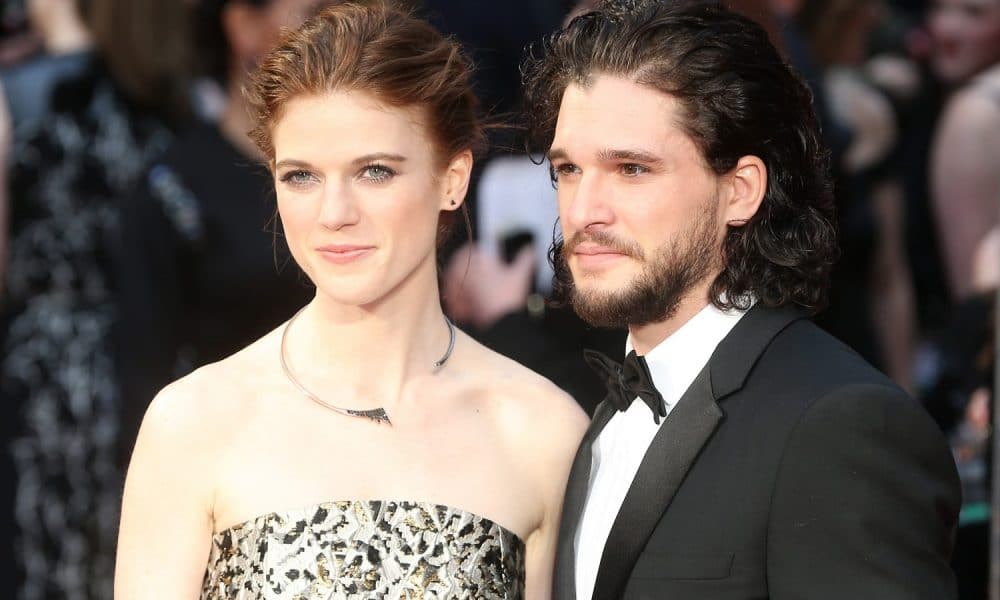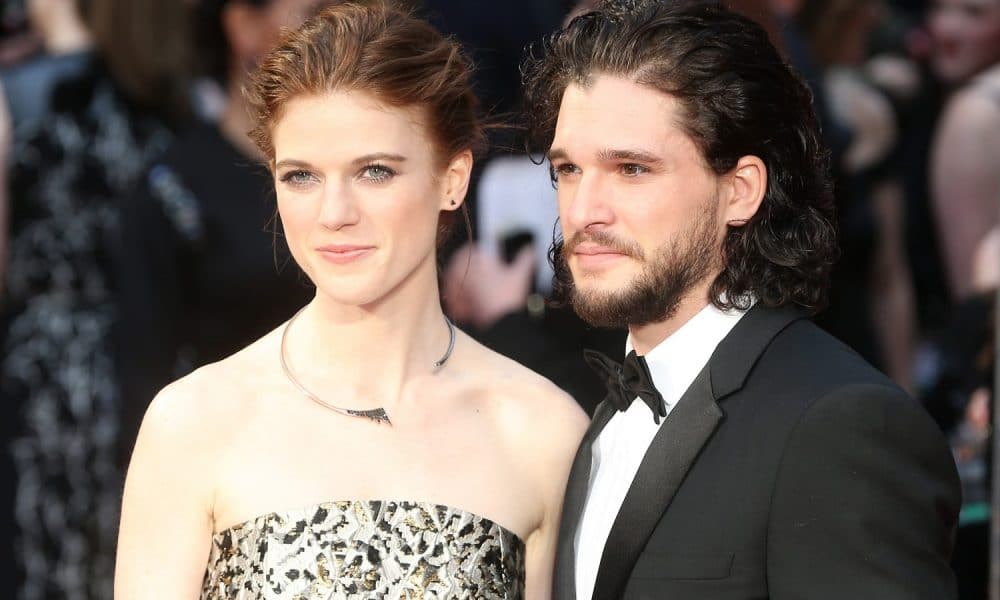 Game of Thrones stars Kit Harington and Rose Leslie have tied the knot in Scotland. The two played a couple on the show as Jon Snow and Ygritte. Clearly, that onscreen love translated into the real world as well.
The two reportedly had a small ceremony at the Rayne Church in Aberdeen, Scotland, which was followed by a reception at Wardhill Castle. Guests at the event included many of their Game of Thrones co-stars including Sophie Turner, Maisie Williams, Emilia Clarke, and Peter Dinklage.
The couple first met in 2012 and dated quietly for some time. They formally announced their engagement in The Times of London in September of 2017. Harington once spoke out about falling for a co-star, explaining how easy it is. When asked to detail his favorite experience from shooting Game of Thrones he said the following:
"The three weeks in Iceland when we were shooting the second season. Because the country is beautiful, because the Northern Lights are magical, and because it was there that I fell in love. If you're already attracted to someone, and then they play your love interest in the show, it becomes very easy to fall in love…"
Harington is expected to continue playing his character of Jon Snow until the series finale of the eighth and final season in 2019, while Rose Leslie's character has already been killed off. She is currently starring on the TV show The Good Fight. While Game of Thrones is officially ending, there are other shows planned with five different prequel shows in development. One of the pilots of those prequel shows has already been picked up. George R.R. Martin, who wrote the books that the show is based on, has spoken out about the future TV shows.
"Everything I am told indicates that we could film at least one more pilot, and maybe more than one, in the years to come. We do have an entire world and tens of thousands of years of history to play with, after all. But this is television, so nothing is certain."