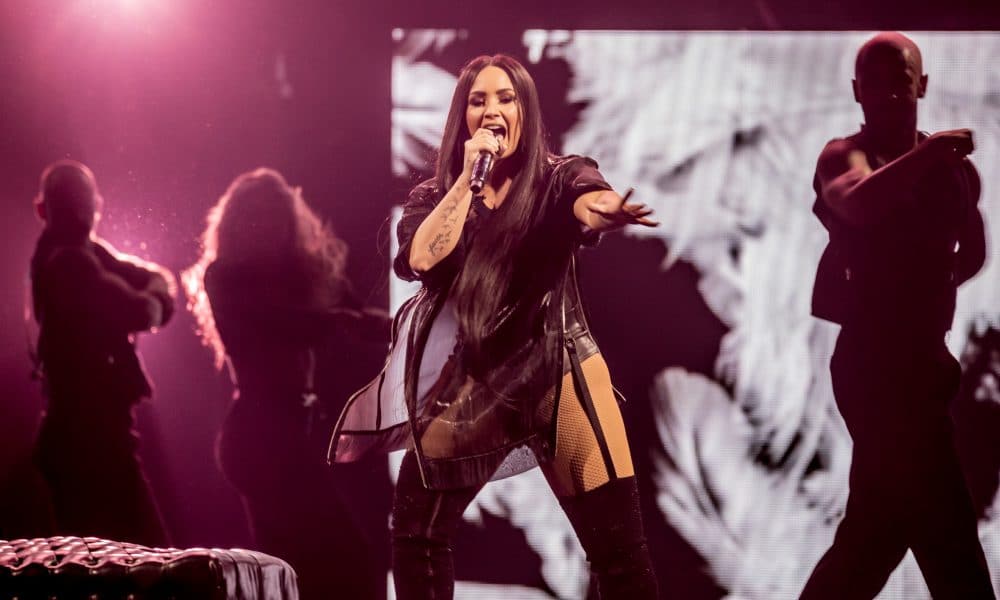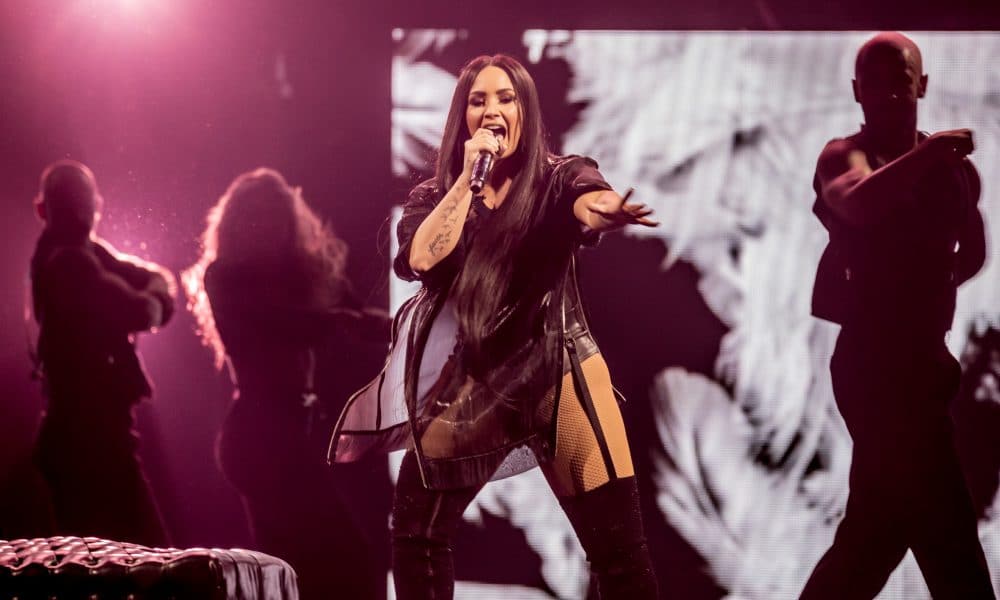 Demi Lovato performed her new song "Sober" over the weekend at the Rock in Rio Lisboa 2018 music festival in Lisbon, Portugal. The star choked up while singing the song, and then after she was done she said that is a "new person." She also thanked her fans for their continued support throughout her journey and career.
The song "Sober" seems to detail Lovato's veer from six years of sobriety.
Demi Lovato has been quite open with her addiction and mental health issues. She has struggled with both drugs and alcohol, as well as eating disorders, self-harm, and has a bipolar diagnosis. She once shared that something that occurred at the 2016 Met Gala almost made her drink and that she actually left the event early to go to an AA meeting.
She first went to rehab at the age of 18. At the time she was touring with the Jonas Brothers and ended up dropping out of the tour to get the help that she needed.
"Demi has decided to take personal responsibility for her actions and seek help. She is doing just that. Demi and her family ask that the media please respect their privacy during this difficult time. She regrets not being able to finish her tour, but is looking forward to getting back to work in the near future."
Recently she was thought to be seen drinking in a photo that was released, which she denied. However shortly thereafter that she dropped out of some shows. The recent release of "Sober" seems to share that she did, in fact, fall off the wagon but that she is dedicated to once again being the "role model" that she aims to be.
Tonight I took the stage, a new person with a new life. Thank you to everyone who has supported me throughout this journey. It will never be forgotten ❤️ @rockinriolisboa pic.twitter.com/cv51ssaqu4

— Demi Lovato (@ddlovato) June 24, 2018