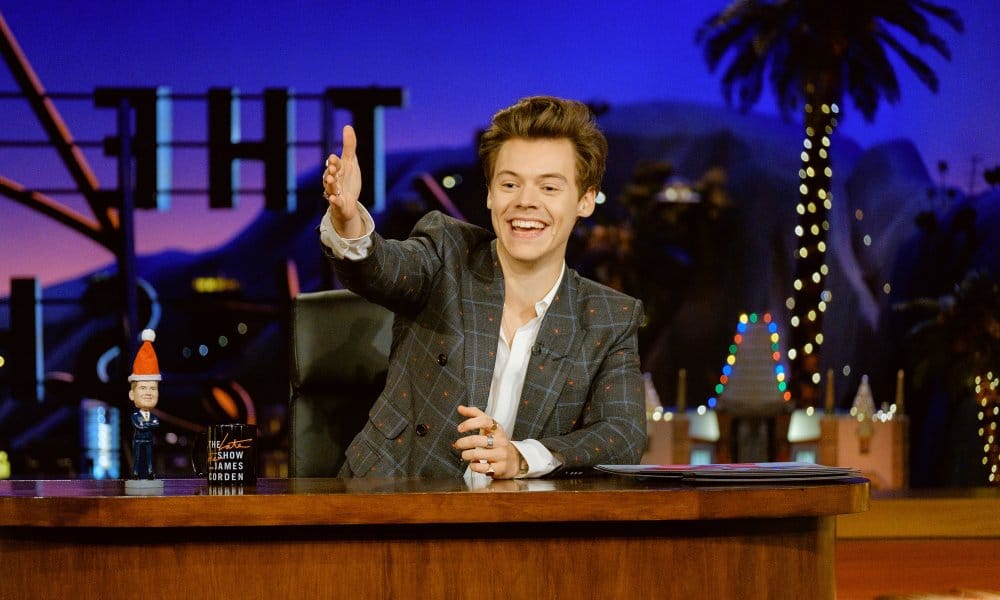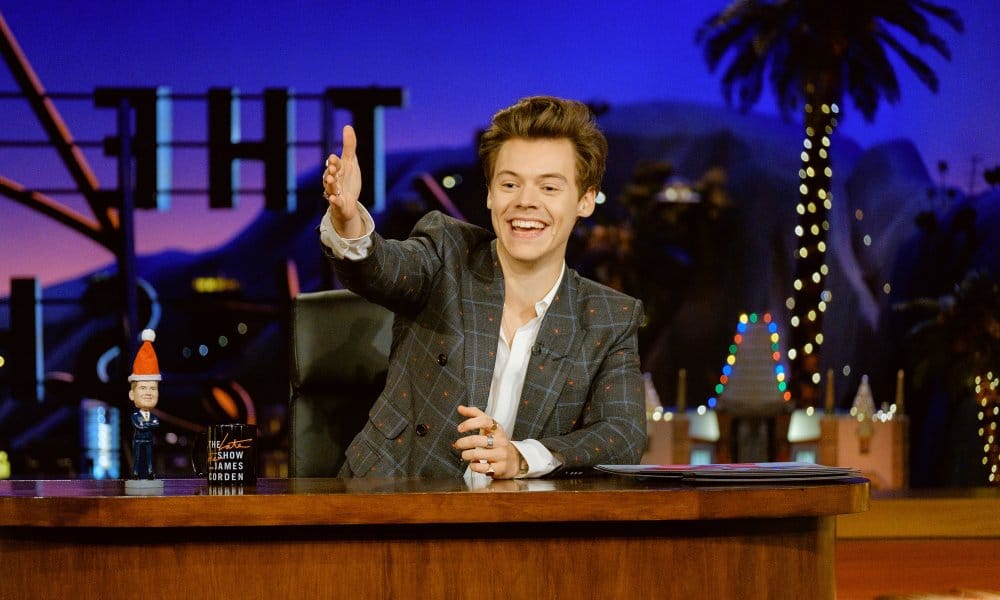 Harry Styles stepped up to fill in for James Corden on the Late Late Show when Corden's wife went into labor. Styles is a frequent guest on the show and seemed to be a natural choice to call upon at very last minute notice. Styles arrived confidently to host the show.
"No, you're eyes do not deceive you. I am not James Corden. I am Harry Styles. I want you to know that I, of course, realize this is James' show. It's his show and this is a one-time only, one-time thing, one time — unless CBS likes what they see!"
Styles quickly shared the good news that Corden and his wife Julia Carey had just welcomed a baby girl.
Styles explained that he only had two hours to prepare for the show and joked that he was just sitting around in his suit when he got the call. He had actually been at the hospital to meet the new baby prior to heading over to take over Corden's hosting position.
Styles quickly moved into talking news and politics, starting off with a discussion about Democrat Doug Jones beating out Roy Moore in the Alabama state senate. He made some customary jokes about Donald Trump, as well as introduced a new show segment called "Dogs with Sunglasses."
This is the third child for Corden and Carey. Corden also tweeted out the good news about the baby, as well as the news about Styles filling in for him.
https://twitter.com/JKCorden?ref_src=twsrc%5Etfw&ref_url=http%3A%2F%2Fpeople.com%2Ftv%2Fharry-styles-fills-in-for-james-corden-on-late-late-show%2F
Some of the time Styles has spent on Corden's show in the past included a week long residency in May. During the residency he performed a different song each day off his self-titled debut album.