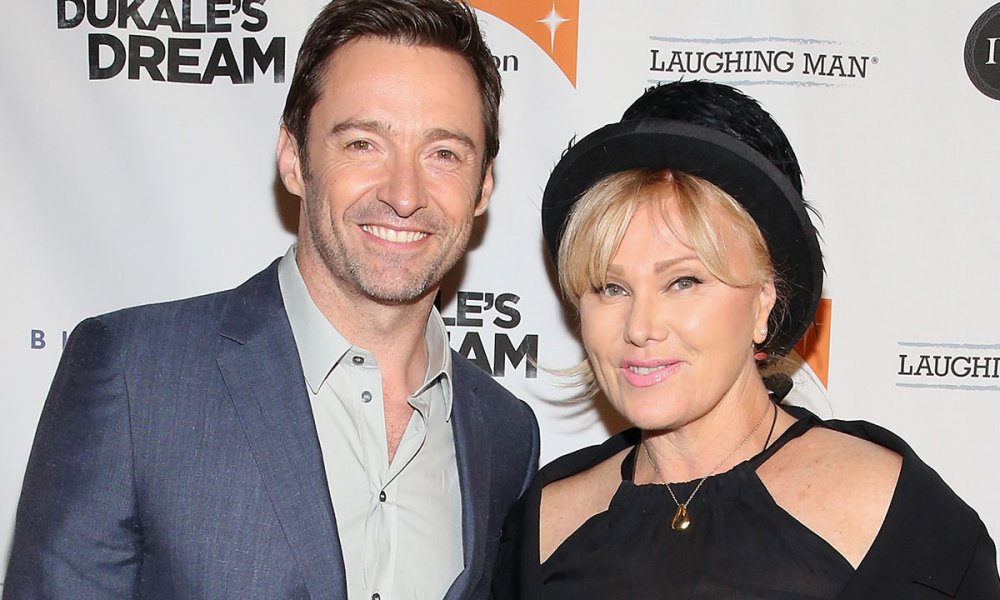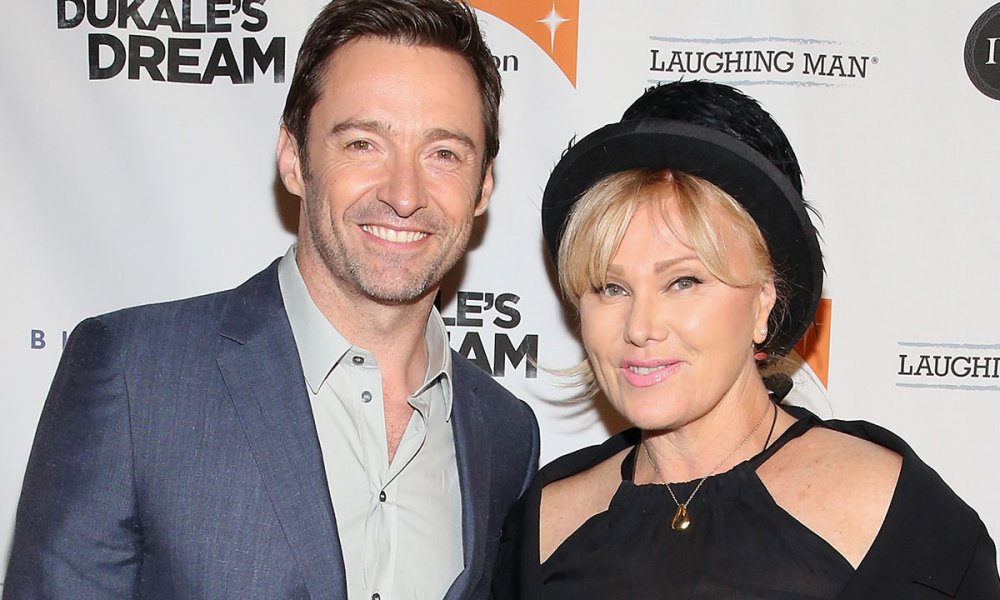 Hugh Jackman has opened up about him and his wife's fertility struggles and their ultimate decision to adopt. Jackman was 27 when he wed the 40-year-old Deborra-Lee Furness and the couple could not get pregnant on their own.
"Because of her age, we started [trying] straightaway when we were together. We struggled, a couple miscarriages, [in vitro fertilization] — it was not easy. It was difficult, obviously particularly on Deb. I remember saying to her, 'We were always going to adopt — let's just adopt now.'"
Today the couple are parents to daughter Ava Eliot, 12, and son Oscar Maximillian, 17. Jackman and Furness have been married for 21 years after meeting on the set of the Australian show Correlli in 1995. The role on Correlli was the first acting job that Jackman ever booked after drama school. He said he immediately liked Furness but that it took him six weeks to get up the courage to ask her out. At first, he tried to ignore his crush but eventually decided to invite her over to a group dinner where he found out that the feelings were reciprocated. They tried to keep their relationship secret for a few weeks before they realized that "everybody knew the entire time" anyway. The actor has expressed gratitude that he met her before his acting career took off.
"One of the great pieces of fortune in my career, it started late, but that Deb and I were already set together, a team, madly in love, like literally before it all happened. We can kind of see all the ups and downs for what they are. Our priority is our family, and we're there for each other no matter what."
He has said that even now she is a priority in his life above everything else.
"Even at the Oscars, I walk out, I put my hand on my heart and I always look to Deb in the audience. Straight afterward, I will not see anybody in my dressing room until Deb's been in. Because that is my foundation, that is the rock, that is the foundation of our family, and therefore my life."
Jackman is currently starring in The Greatest Showman alongside Zac Efron, who Furness has joked that they adopted as well.
"We've adopted him for the week, he's adorable."