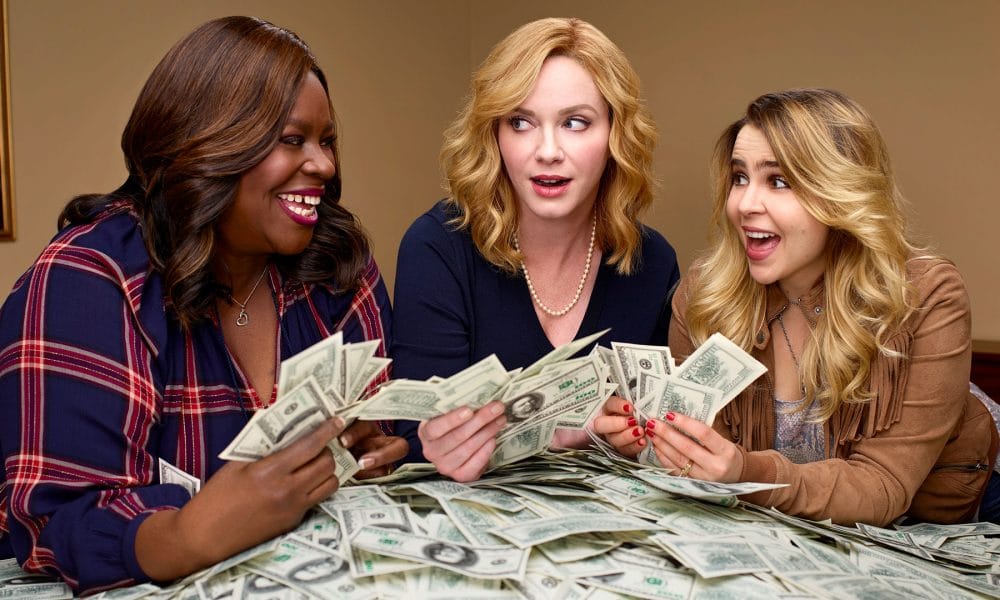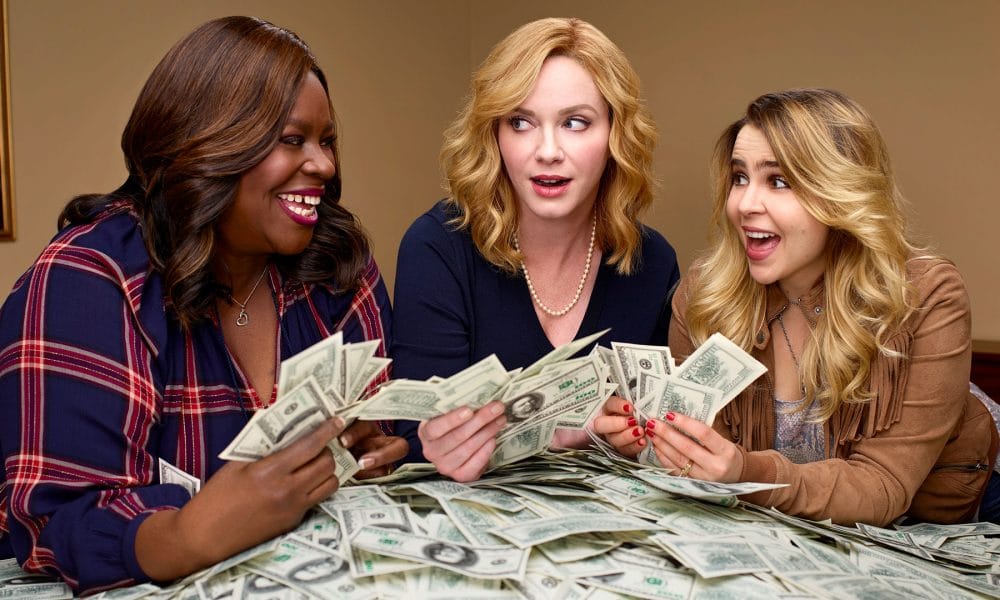 Tonight freshman sitcom Good Girls debuts on NBC but critics are already bashing the series that stars Retta, Mae Whitman, and Christina Hendricks. However, these negative critiques should not persuade viewers to skip the Good Girls pilot.
The cast alone is worth dedicating half of an hour to watching the first episode of Good Girls. Retta killed it on Parks and Recreation as the ever-quotable Donna Meagle. Christina Hendricks' portrayal of Joan Holloway Harris on Mad Men inspired both laughter and tears in equal measure. As for Mae Whitman, whether she was playing bland Ann Veal on Arrested Development, Amber Holt on Parenthood, or any of the dozens of other roles credited to her name, the actress has always demonstrated utter dedication to each part, truly immersing herself in every character.
Good Girls also has some outstanding talent behind-the-scenes. Directing the female-lead NBC sitcom is Dean Parisot, known for his work on projects such as Galaxy Quest, Monk, and Grace and Frankie. Joining Parisot are directors Nzingha Stewart (Pretty Little Liars, How to Get Away with Murder, Grey's Anatomy) and Sarah Pia Anderson (Gilmore Girls). The writing staff includes Bill Krebs (Workaholics) and Jenna Bans (Desperate Housewives, Grey's Anatomy, Private Practice, Scandal).
Described by Vogue writer Bridget Read as, "somewhere between Big Little Lies and Breaking Bad," Good Girls shows what happens when three women are pushed to their limits and are forced to rob a grocery store at gunpoint. Running off with much more than the $30,000 they expected to the score from the market's vault, the women find themselves on the wrong side of an organized crime syndicate.
With so much talent both on and off screen, Good Girls has a lot of promise. While the pilot episode might not be the peak of comedic brilliance, it's obvious that once the cast and crew find their groove, this series will be an unstoppable TV force.
Tune into the series premiere of Good Girls on NBC tonight at 10 PM EST.