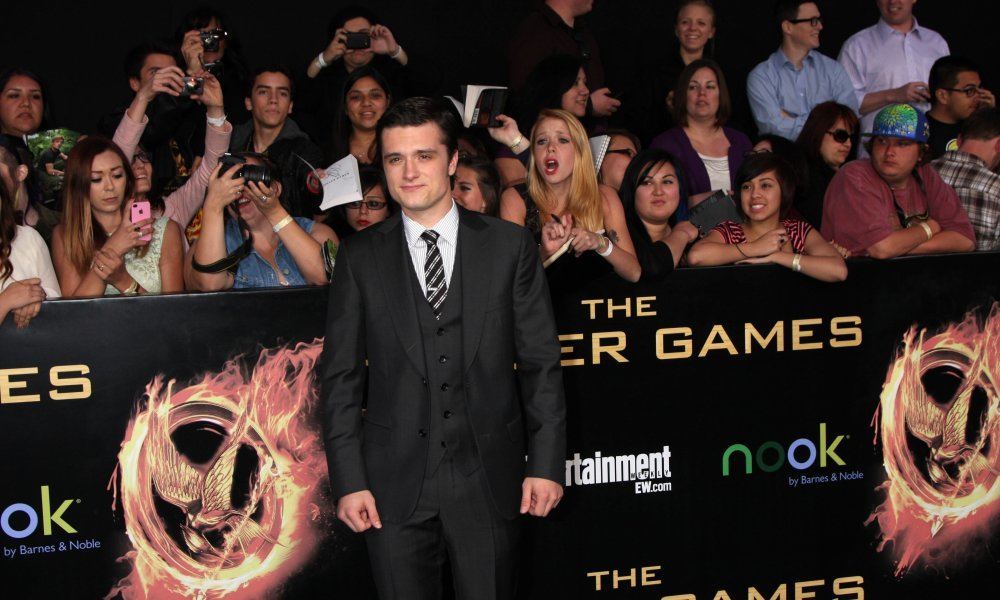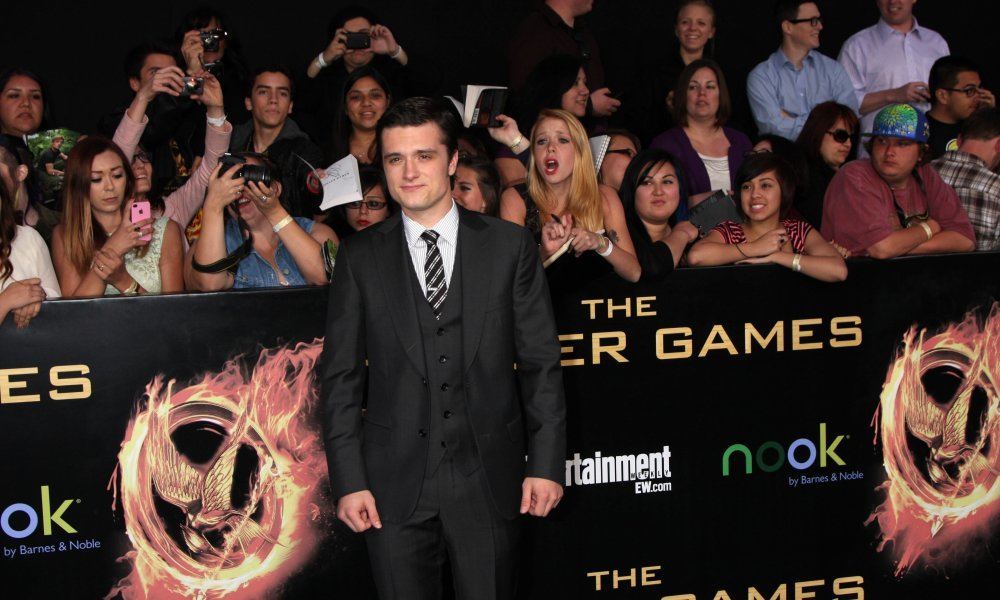 As the world gears up to throw their money at another installment in the ever-popular Hunger Games series, the stars of the saga are doing their duty by making the talk show rounds in preparation for this Friday's premier.
Last night, it was Josh Hutcherson's turn to grab some spotlight when he visited Jimmy Kimmel Live. As it turns out, the 23-year-old actor was no stranger to Kimmel's couch, having visited the set 10 years earlier to plug 2005's Zathura (which was basically a sci-fi-tinted rip off of Jumanji). During the interview, the mop-topped 13-year-old Hutcherson seems to be enjoying his position between Kimmel and Ozzy Osbourne.
Hutcherson's favorite memory from the show, however, was the fake ID that Jimmy Kimmel apparently handed to him, complete with a beard photoshopped onto young Hutcherson's babyface. "I almost got arrested a lot of times with that," he laughed.
Hutcherson's least favorite memory? Apparently it was the Bieber-esque crop of hair that all young boys in Hollywood are required to wear until their 15th birthday.
For all the details, just check out the short clip provided. And for more inevitable goofiness from the Hunger Games gang, just keep paying attention because these three stars are nothing if not silly when they get together.
Hunger Games: Mockingjay 2 opens this Friday.